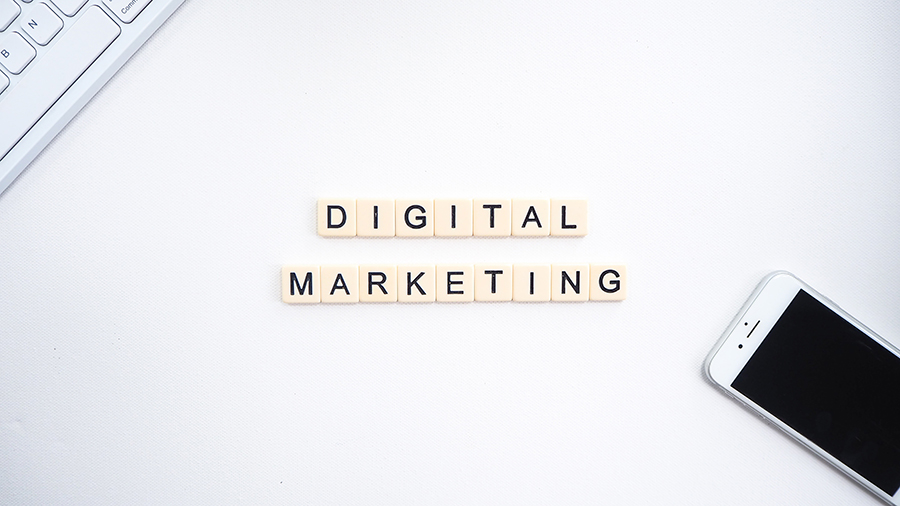 You may have heard the term digital marketing before. It's a strategy that involves several different elements. If you either operate a business or own one, you should know that you can get ahead using digital marketing.
We'll talk about some specific digital marketing techniques that often get great results for you right now. If you're not trying some of these yet, you should consider it. Talk to your marketing team about these concepts and see whether they're viable options for you.
A Brand Identity Refresh
You probably already know that a company's brand identity matters. Think about large companies like McDonald's or Coca-Cola. They're international brands that slowly built up their reputation over many decades. Now, they enjoy nearly worldwide acclaim.
You might try a brand identity refresh if you feel your brand has grown stagnant. Companies that have existed for a while but aren't getting significant market penetration sometimes need to do this. You might also go this route if you've had a scandal or bad press and your company needs a facelift.
You can start the process by coming up with a roll-out plan. You might debut an updated company logo and some new imagery on your website. You can try to position your brand in a new market area. Maybe you're targeting a different demographic, and you're pushing some new messaging about your brand.
An Aggressive Email Marketing Campaign
Email marketing can help your company. It's a fundamental digital marketing strategy that a lot of major companies employ when they're trying to drum up some new customers and retain their current ones.
You'll first need to create an email list. You can generate that in a couple of different ways. You can use emails from customers that bought products or services from you in the past.
You can also add email addresses you got from people who visited your website and signed up with you. You can get them to do that by offering them something, even if they're not ready to buy one of your products yet. Something like a free sample or eBook might get them to hand over their email address.
Once you've compiled your email list, you can figure out what message you want to send to your current and potential customers. Maybe you want to tell them about a flash sale you're having, or perhaps you need them to know about a new product that you have coming out.
You can send out emails regularly, but don't overdo it. A couple of times per week seems about right for most companies. Any more than that, and you risk annoying your customers.
Targeted Ads
Targeted ads can help your company as well, and most businesses know about them at this point. They're a part of digital marketing that targets potential customers, usually ones that have visited your website or bought from you before.
During browsing sessions on a laptop, desktop, or tablet, you might have your ad pop up. You can show this person one of your products they saw before when they engaged with your site. They're likely interested, and seeing that product again might convince them to buy it from you this time.
You can do this if you're dealing with a lot of shopping cart abandonment. Companies that have an eCommerce business model need to get conversions. That means allowing a customer to go through the process of picking out a product, putting it in their shopping cart, and paying for it.
However, when it comes time to empty their shopping cart by purchasing the products or services, some customers shy away. They want the item, but they don't want to pull the trigger. Maybe they feel like they can come back to it later.
Targeted ads can help you get that conversion. They can push a would-be customer to give you their credit card info and buy that item. Also, targeted ads work well because many times, you only have to pay for an ad if someone clicks on it instead of merely viewing it.
An Aggressive Social Media Ad Campaign
Digital marketing often involves various advertising strategies, some experimental, others proven. Social media can help your company get more sales, and you need to figure out which platforms to use.
You should study your base and get an idea of your ideal customer. This fictitious individual represents the person who you feel will likely buy your products, based on your market research.
When you figure out what social media platform they use, their gender, age, income level, etc., you can produce ads that appeal to them. You can show them those ads to generate some cold leads. It's like cold calling but updated for the 21st century.
Website SEO
You can also employ SEO as part of digital marketing. SEO helps your company's website reach the top of the SERPs, or the search engine ranking positions.
Research shows that not many people ever go beyond Google's first results page. Because of that, you need to get your site to rank, and you can do that by hiring an SEO agency or freelancer and getting them to optimize your site for you.
They can add keywords and phrases that keyword research reveals your would-be customers use when looking for products or services in your niche. They will add those keywords and phrases to your existing website copy, or you can hire a freelance writer to do it who understands SEO.
The SEO agency might also recommend that you add some videos and pictures if your site does not have any yet. They may tell you to beef up your FAQ section or add an "about us" section that talks about your brand and company origin story. They might suggest that you create a company blog where you can speak authoritatively about your industry.
All of these digital marketing elements can help your business make some leeway in a crowded marketplace.