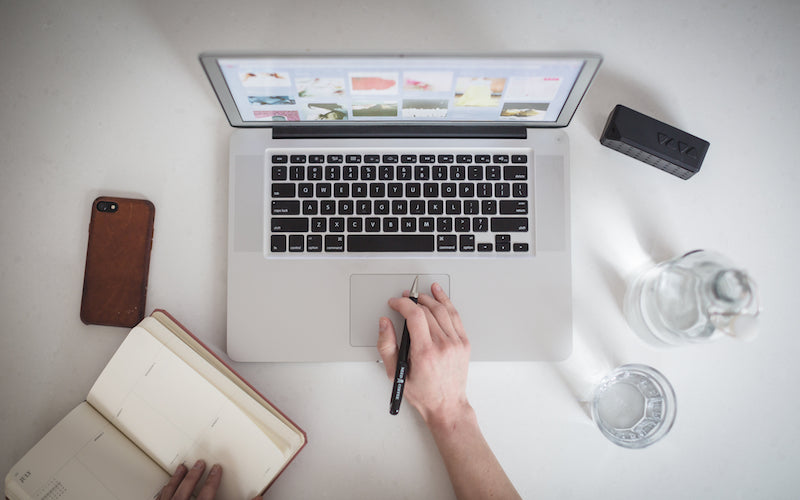 Did you know that approximately 71% of small businesses have websites? So, if your company doesn't have an online presence, you're in the minority. But merely having a website isn't enough–not by a long shot. The same source notes that 38% of people–about four in 10–will stop using a poorly designed website. So, you shouldn't overlook design elements.
First things first, you need a website that attracts users, provides helpful information and resources, and encourages consumers to buy your products and services. Is your website doing all of these things for your company? If not, you need to make changes so that it does.
Keep reading to learn about the top 5 web design trends for 2022. Unless you have the in-house talent to get the job done, finding help from a professional will be worthwhile.
1. Oversized Typography
One trend in the web design space is oversized typography. By adjusting the font size so that it's larger than usual, you can make a bold impression on your audience. It'll jump out at them. When using this design, keep the message brief. You want it to stand out. But you don't want to have so many large letters that your audience feels overwhelmed. By working with a web design agency, you can get feedback on whether oversized typography is right for your site.
Related: Sites to Find Best Free Fonts for Websites & Apps
2. Page Speed Improvements
Your customers don't want to sit around waiting for your site to load. In fact, statistics show that a page that takes north of three seconds to load will frustrate more than 50% of users and prompt them to leave your site. They'll presumably patronize one of your competitors. One important trend is boosting page speed so that users don't have to wait for what they want. You can get a hold of tools to see how fast your pages load – a web design firm can help on this front.
3. Mobile-Friendly Web Design
Did you know that retail m-commerce sales reached $359.32 billion last year, up 15.2% compared to the year-earlier period? By 2025, retail m-commerce sales are projected to hit $728.28 billion and account for 44.2% of all retail e-commerce sales in the U.S.
If your website displays well on a computer or laptop screen but not on a small mobile device screen, you're losing out on business. Make m-commerce a major priority this year.
4. Motion Design
Yet another hot trend for this year is motion design. UX design involving motion helps to grab the attention of website visitors. A page filled with static text can get boring. But motion design will hold attention longer and help to encourage sales.
Keep in mind that motion design will come at the expense of page speed. But a good web design firm will help you incorporate it effectively.
5. 3D Design
If you have an e-commerce site and want to offer visitors an immersive experience that's not possible with any other design, consider 3D design. It goes beyond merely providing text and graphics. It allows visitors to explore and keeps them engaged. And the longer they remain on the page, the more time you have to convince them to initiate and complete a transaction.
Related: Free 3D Illustrations
These 5 popular web design trends for 2022 are just the tip of the proverbial iceberg. If you're interested in incorporating any of these technologies into your website or you want to know what else is out there, talk to a web design firm to learn your options.
You can't afford to go without a website that resonates with consumers. When you prioritize your website, you'll reach your customers and boost your bottom line.
Cover Photo by Matthew Henry from Burst