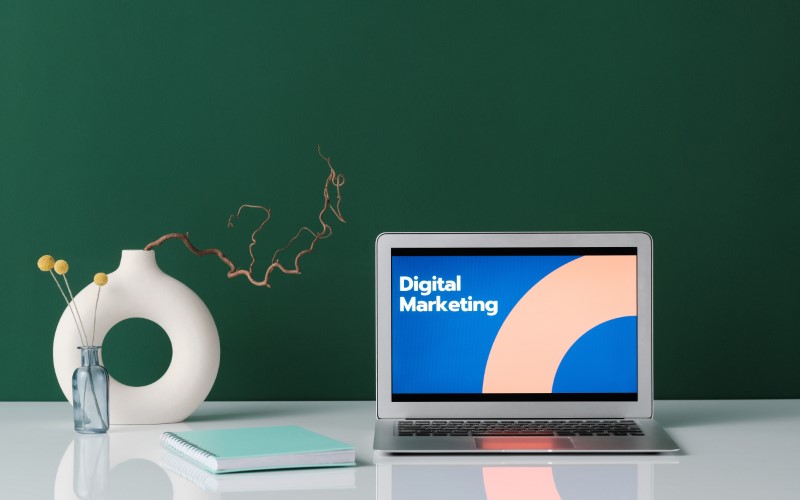 Digitalization is taking place all over the world. The consumer needs have likewise changed, keeping pace with the changes happening. There is now a demand for content across different platforms. The best content can drive the most traffic and reach the most number of consumers. Digital trends keep on evolving every year. Whether you are a big or small business owner or a marketer, you must be aware of some business trends so that you can grow your business.
1. Video marketing
This is one of the most prominent elements in digital marketing. This trend will even become evident in the coming years. If any website has video content, it will get a better rank in search engine results. Social video can generate great engagement among the viewers. The consumption of videos on mobiles and smartphones has also risen immensely. Including live video content and 360-degree videos will be helpful to engage with the target audience and show them a new aspect of your company or service.
2. Social media community
Social media is an integral part of digital marketing strategies in recent times. Consumers are demanding a higher level of interaction and connectivity on the social media communities. By creating a safe community on social media, you can communicate and connect with the members and share the progress of any marketing strategy with them. You can also motivate others in the process.
3. Instagram stories
Instagram is fast gaining popularity as a medium to grow and promote the business. Apart from engaging with the audience or inspiring the followers, the Instagram accounts can be used for the promotion of business too. With the introduction of IG stories, this has even gained momentum in recent times. You can create instagram story videos by adding music, text, even record live footage, and interact with the audience with the help of questions and polls. It has been found that one in three stories viewed on Instagram is from business accounts. You can post behind-the-scenes stories about the brand for engaging the audience too.
4. Social media influencers
This is a new trend that has grown in recent times. These individuals have a substantial number of followers, and they can influence them to carry out specific actions. Instagram is full of social media influencers who operate in different niches. This is a word of mouth marketing strategy that many brands are using for the promotion of their products and services and also for driving the brand message to the target audience. These influencers post engaging content on their accounts and interact with the followers to share news about the brand. Collaborating with an influencer can be the right way of spreading the message about your brand.
5. Omni-channel marketing
This is a marketing technique that is used by brands and companies for sharing content on multiple platforms. These platforms include social media, apps, websites, and blog content, and so on. The brands by engaging the omnichannel marketing strategies will be able to offer a great experience to the user between different channels. If you link all the tracks under one common method, you will be able to pursue an excellent digital marketing strategy.
6. Voice Search
Voice search is continuously increasing in popularity. According to a survey, the number of consumers using voice search will rise by 50 percent. The voice search is of two kinds. One type of search includes the use of smart speakers that gives the consumers immediate answers by using voices. The other kind of voice search is those that are found on different mobile devices and desktops. Different brands are now trying to develop voice-enabled devices that will help people to search for things online easily. Reputed brands also develop voice engine optimization for reaching out to more consumers. The marketers can make use of the voice search technique for reaching out to a target audience with their products or services.
7. Content marketing
Content marketing will be dominating SEO as the conversion rates are higher than the other methods. The search engines still value well-researched and updated content. Content marketing can be done with weekly blogs or video content and help to develop brand awareness.
For marketing purposes, YouTube or Instagram or Facebook is a great platform. One can post amazing videos on the online platform and target their audience effectively. However, the videos that one shares must be of good quality. With the help of an online video editor, you must edit and trim the videos so that it looks engaging and eye-catching. Without making engaging videos, your content will fail to make a mark, and digital marketing will not be completed. Using an online video editor can help one to create amazing videos for sharing on online platforms. This is ideal for small companies or media organizations or brands that are looking to reach out to more people with the help of their video content. From making the videos to editing and managing them, one can do a wide range of activities on the platform. The video editor can be used for making normal videos as well as viral videos too. 
Conclusion
Hence these are some of the digital marketing trends that one must be aware of. Proper knowledge of these trends will be beneficial in deciding which trend will suit your business or brand. One must take advantage of these digital marketing trends and improve marketing strategies effectively.
Cover Photo by Mikael Blomkvist from Pexels