As you are probably already aware, the online world progresses and changes very quickly and that's why it is important to be one step ahead. Every year you look to see how you can compile marketing data in a more productive manner, how to organise your overall web design and what changes have been made to the latest algorithms. You can now keep your finger on the pulse with Mango Matter Media and their innovative strategies when it comes to web design and voice search.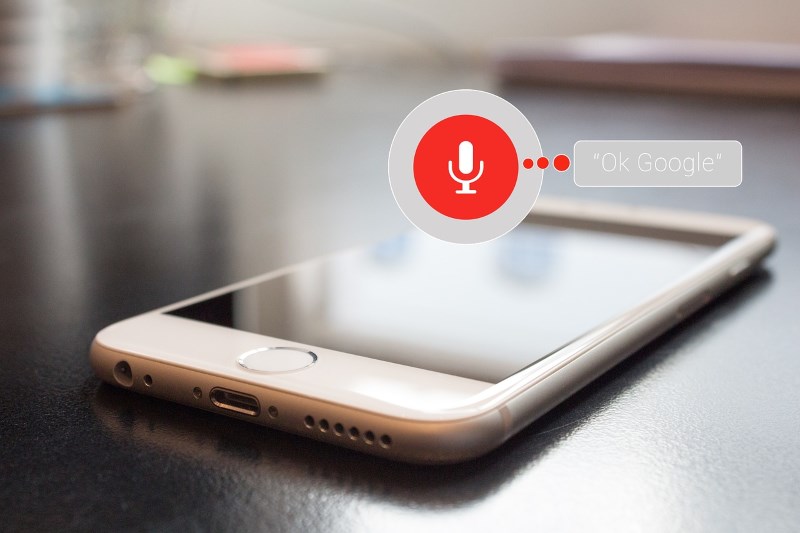 Source: Pixabay
We have recently found the most under-utilised part of the industry by marketers. The growing trend of using our smart technology to its fullest is underway and many are now using voice commands but very few marketers are actually catering for this feature. In-fact 62% of marketers are completely overlooking this highly used facet.
What is a Voice Search?
It is something that's been played around with for well over a decade but it was almost unusable back then. Since that time, we have seen the introduction of Siri, OK Google and many other smart devices that utilise a voice command feature. In recent years we have seen the voice recognition on devices get used to our particular sound and we often find it easier to search things through speaking to our phones rather than typing into a browser. It is quicker, smarter and our phones finally understand us!
Online Mobile Usage
Do search follow mobile phones and their behaviour or is it the other way around, do mobile phones make their product to suit the search engines? It is a little bit of both, as most of our online presence now takes place on our phones, it is important for websites to take note. With many phones and devices offering a voice command- it simply makes sense to mould our website to also cater for this. It seems like a lot of hassle, right? Not if you have experts behind your website who know how to easily integrate such technology. Plus, it is completely worth it, it could be a strategy that enables you to leapfrog your rivals
Mobile experience is fast becoming a priority of websites and search engines- many are now rumouring that your site cannot be optimised without a good site that is mobile friendly.
Reasons to Consider Voice Search
Many web users now revert to their mobile phone to surf the Internet

Google has revealed that over 20% of searches by Android users is via voice search

Mobile phones come with a voice feature by default

Many devices and gadgets such as Alexa and Google Assistant Home are big sellers that use voice command

Voice accuracy is the best we have ever experienced and is accurate on more than 95% of searches

Google's mobile-focused index will soon be applied and impact many sites when it comes to ranking their website
How to Rank
You may feel that little has changed to the algorithm and how Google processes their top ranked pages- but you'd be wrong. It has changed due to the increasing traffic now utilising their mobile phone and is also transitioning with the influx of voice commands.
What should you bear in mind when trying to rank for a voice search?
Although some of the common foundations will help you when ranking your site, it is key to note that voice searching is a little different to the traditional ways of SEO.
Make Your Website Mobile Friendly
This is something that has been integral to websites in recent years with many online customers now taking to their mobile phones or tablets to purchase on the Internet.
Questions & Answers
With voices searches- Google and other search engines require a concise answer to a question, not too long and not too short. The questions tend to be longer due to natural speech whilst the answers need to be clear and to the point. It is also important to ensure a grammatically correct answer.
What Are People Searching?
You may be a little unsure on where to start with your voice search optimisation. First things first, what are people searching? You can opt to use a tool such as Semrush to discover the questions people are asking. Such as the location of your company, what you provide or other answers. You can then start targeting these questions and providing much-needed information.
Should We Use It?
Although voice commands have been around for some time, we are still in the infant years when it comes to utilising it and having a functional website that can accommodate voice questions. It is a rapidly progressing feature that is commonly used and many sites could gain traffic and sales by capitalising on web design that incorporates voice search.