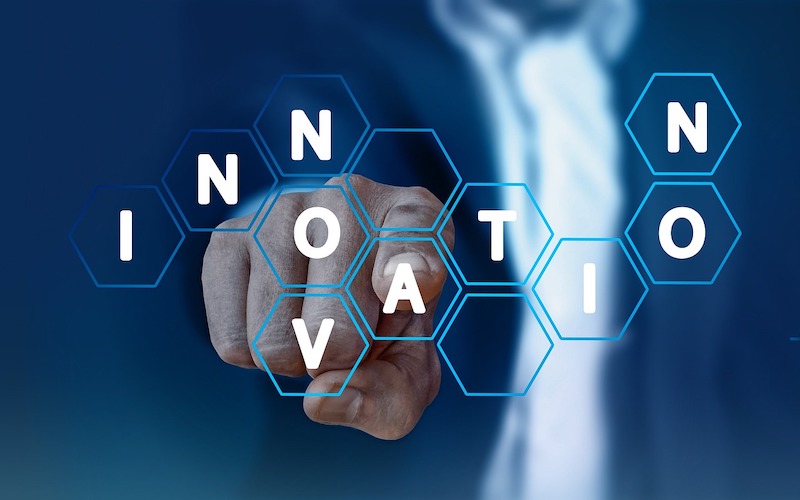 Innovation and technology have always been closely aligned, with those that are able to mobilize emerging tech in their favor pushing ahead of competitors. Over the past decade, this trend has only become more palpable, with those that aligned with data-first practices evolving faster than their reluctant others.
In 2019, over 45% of businesses had engaged with at least one emerging technology, using it to streamline progress and inspire growth. In 2023, with ground-breaking cybersecurity and artificial intelligence movements, this figure is higher than ever before. In order to align with the advancements of industry giants, companies around the world are taking a bold approach to new technology.
Data is the core driving force of modernity, often called the most valuable global resource. Companies that implement a comprehensive data architecture can utilize data in more diverse contexts, supporting their growth across the board.
In this article, we'll trace the core technological advancements and shifts within company culture that are driving innovation. We'll examine core technologies, emerging tech, and disruptive trends that are actively shaping the field.
Let's dive right in.
Advancements in Cloud Infrastructure
If the last decade could be characterized by a single technology or shift, it would be the leap from on-premise solutions to the cloud. In almost every aspect of the technological sphere, from data storage to the SaaS (software-as-a-service) industry, the cloud has become enmeshed in the fabric of corporate culture.
The cloud industry has a CAGR of 20%, expected to reach a market value of $2,432.87 billion by 2030. This astounding growth is much in part due to the hyper-scaler group – companies like Amazon Web Services, Google, and Microsoft that have prioritized these spaces. Serverless data platforms that allow businesses to access on-demand resources and scale with ease have completely innovated the way that we approach data.
In previous years, companies that wanted to scale would have to first expand their on-premise capabilities. This hardware increase involved expanding space for a server room, buying and installing additional servers, and equipping them with the needed resources. However, a business looking to expand in 2023 need only switch their payment brand with a cloud provider.
Equally, the use of containerized data solutions like Kubernetes has streamlined access to highly powerful data storage and computing systems. For data structures that have a more comprehensive infrastructure, the ability to expand into virtualized environments has provided an accessible way of meeting scalability demands.
The Emergence of Artificial Intelligence
The emergence of accessible artificial intelligence technologies has been one of the most disruptive changes to come out of the tech sector in the last few years. While AI has long been in research, the surge in accessibility is making this a more actionable choice for businesses around the globe. In data science, a field that is inextricably associated with the processing of huge amounts of data, artificial intelligence is a prime tool for innovation.
Ai models and large language models (LLMs) allow analysts to develop and train models that can assist in every stage of the data pipeline. Data is currently scaling at an unprecedented rate. Businesses have to continue to expand their data ingestion techniques to keep up with this ever-increasing flow of information.
While cloud architecture has already expanded the potential of data within many organizations, AI could represent the next step in innovation. Data and AI functions can address the scalability challenges of data growth, as ML and LLMs can process data faster than ever before and automate many of the core processes. For developers, this equates to less time on menial tasks and more time devoted to finding new applications of the already fortified data architecture available.
Most recently, several territories like Europe and Latin America have taken an active approach to the regulation of artificial intelligence. With a higher bar for what is deemed as a high-risk use of artificial intelligence, companies will be able to use AI in a much safer manner. As cybersecurity risks are continually rising, the assurance that AI usage – especially in fields like finance and healthcare – is properly regulated is a relief for all.
Especially with the ready application of AI into data architecture, understanding the complete regulatory obligations around treating and engaging with data is vital. Over the next few years, the increasing role of AI in the data management sphere will radically innovate the sector, shaping every stage of the data pipeline and leading to a more refined, efficient system.
Flexible Data Ingestion and Storage
The vast majority of data that analysts work with begins as unstructured data. While there are data pipelines to formalize data into more manageable strategies, this creates needless limitations and additional costs. Equally, most of the data that companies need to engage with comes in an unstructured format. Instead of shying away from this format, data architecture has expanded to encompass a more flexible approach to data.
For example, JavaScript Object Notation can compute changing database structures without the need to alter the core business information models. Equally, the expansion in capabilities of NoSQL databases is now ideal for digital applications and the addition of data layers that serve tertiary technologies. The expansion in data ingestion and storage allows developers and businesses alike to take a more innovative approach to their data management.
Additionally, businesses can now access a wide range of cloud data storage, enabling them to scale their requirements in line with emerging demands. When comparing Snowflake vs Databricks, two leading data warehouses, the sheer scope of these supportive platforms becomes apparent. The decoupling of storage and compute architectures allows businesses to scale at will, with a supporting range of performance and data app capabilities making these technologies essential to modern data management.
Final Thoughts
Businesses that seek to innovate their current processing, management, and use of data are additionally seeking to modernize their data architecture. Over the last decade, a huge number of new technologies have radically shifted the data industry. From scalability innovations with the rise of cloud-first businesses to the emerging efficiencies that AI offers, businesses have ample opportunities to align with modern data practices.
In order to compete on a global level, businesses must embrace these new technologies and take them in their stride. Instead of holding back during this period of advanced innovation, integrating the available data architecture will help businesses to prepare for the future. Equally, for developers, access to powerful supporting technologies will streamline daily tasks, optimize projects, and allow companies to surge toward their technology-related goals.
Related: The Complete Guide to Cloud-Native Applications for Every Business
Cover Image by Gerd Altmann from Pixabay