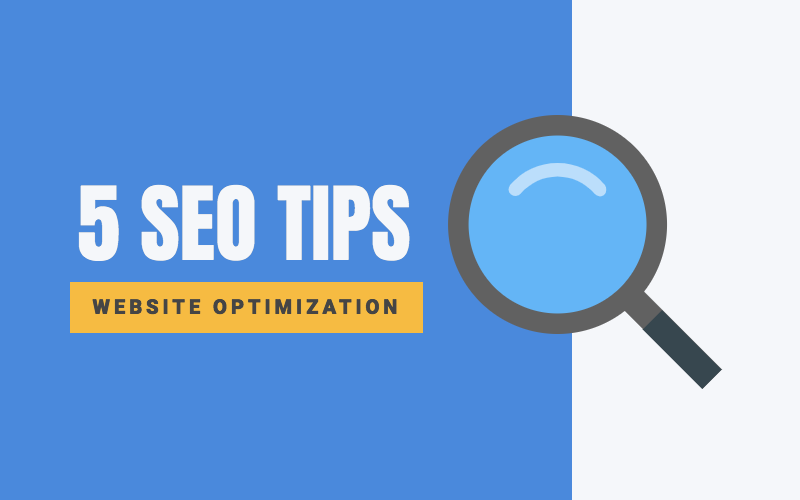 Are you interested in learning how to optimize your website to score higher in search engine results?
If you want to save a lot of money, you might as well learn a few essential things. According to the estimations featured at Search Engine Journal, hiring a top-level SEO company will cost at least $500 if you're running a local campaign. An international campaign will hit you with at least $2,500 per month.
If you learn how to take care of SEO yourself, you could avoid those costs.
Let's get something out of the way first: search engine optimization is not easy. It still involves tools that require payment, so you can't engage in it without spending any money at all. You'll probably want to hire writers and designers, too. However, avoiding the extra cost of hiring an agency is certainly worth the effort. Even if you do hire an agency, eventually, you'll benefit from your knowledge of the basics.
Of course you're interested.
Let's start.
SEO Tips that Work for Every Website
Mind the Technical Elements
Technical SEO is the most boring step of this process. It's also an important one.
It's about optimizing your site for the search engine's crawlers. When they access your site, they need these elements to interpret the content and find out what it's about.
These are the elements of technical SEO:
● The URL. It's best to separate the words with dashes, and use only the necessary words that capture the point of the page.
● The robots.txt file, which directs the search engine to the pages you want to be indexed.
● The XML sitemap, which lists all categories, posts, and pages to make crawling easy for the search engine.
● The title tag, which indicates the title featured in the search results. It's the first thing a Google user sees.
● The meta description, which offers a summary of the text available on your page. It's important for the Google user, since it shows how relevant your content is to their requirements.
There are a few other elements that we'll cover in detail below, so let's stop there for now.
Plan an Effective Content Marketing Campaign
This is the fun part.
You get to write outstanding content that will engage your audience and help you rank higher in search engine results.
How do you do that?
It's best to start by offering a few long-form pieces for your target audience. Backlinko analyzed 1 million Google search results and found that the average length of the first result was 1,890 words.
But it's not just about writing longer content. It's about the information you include in it. Your content should offer in-depth solutions to people's problems. When Google directs them at your website, they should find all the details they need.
As an example, look at Wait But Why. Tim Urban, the author of this blog, is known for writing looong content that people adore. He went idle for years because he was working on an extensive blogging project. Now he's back with huge weekly posts, and his readers are as excited as ever to check them out. Great content makes you memorable. In most situations, great content takes its space.
Take your time. You don't have to publish posts every day. Focus on developing flawless articles and don't try to make them short because you're afraid people can't focus for that long. If your content is good, it will keep them focused.
Improve the Website's Speed
Good content will not disturb one's attention span, even if it's long. Do you know what will? – A slow, ineffective website. Your visitors expect the site to load in two seconds. If it doesn't, they will think it's of low quality. They will have the same impression about your content, too. If it takes longer than three or four seconds, most of them will leave. Who has the time to wait for websites to load?
There are a few things you can do to optimize the site's speed:
● If it's a WordPress site, get rid of all unnecessary plugins. They slow it down. You may also need to switch to a Premium theme.
● Change the hosting plan. Maybe you're getting more visitors than the current setting can effortlessly handle.
● Compress JavaScript, HTML, and CSS files that exceed 150 bytes.
● Check for redirects and get rid of them.
● Don't feature images that are too large and slow to load. (See tools for optimizing images)
Focus on Mobile-First Design
In May 2019, Google announced the mobile-first indexing policy. It's already in action, and it means that all new websites are first indexed through their mobile version. This doesn't mean that older websites should stick to their old habits. They should also get ready for mobile first indexing, since it's coming their way, too.
Instead of looking at the desktop version of the page, Google will take its mobile version as the standard for indexing and ranking. It has to be flawlessly loaded, fast, and responsive. If you still haven't invested in the development of a great mobile version of your site, now is the time to do so.
Plan a Link Building Strategy
Are you building relationships with other bloggers and webmasters? You should be. When the search engine notices high-authority sites leading your way, it perceives your website as a good one. You need inbound links. You can get them by posting incredible content that other people will link to. You can also work on a guest blogging strategy. You'll develop content for other sites, and you'll get a link in return.
You should make sure that all backlinks come from reputable sources. It's bad when they come from spammy websites, since they will harm your rankings. The Sitechecker backlinks tool is easy to use, and it will instantly inform you where you're getting the links from. If you notice any links from sites that harm your reputation, you'll need to disavow them.
Your link building strategy will take a lot of time and effort. In fact, it's a continuous process that will show results in time. If you stop paying attention to it, your competitors will soon outrun you.
Yes; a link building strategy means that you need to hire writers and editors. You're already busy developing content for your own website. But this investment will lead to more visits at your site and improved rankings, so it's worthy of consideration.
Are You Ready to Start Dealing with SEO?
Search engine optimization has been here since the '90s, and it's not going away. The principles changed, but the main concept remained: webmasters are doing everything they can to rank high in search engine results.
You're not alone in your industry. It doesn't matter what kind of content you publish; you can't be that unique to remain without any competition. Your competitors are aiming for the same spots in the search engine results. If you don't attract Google in a better way, they will get your audience at their website.
You don't want that.
You want your audience where it belongs – browsing through your pages.
A great search engine optimization strategy will get more people there.