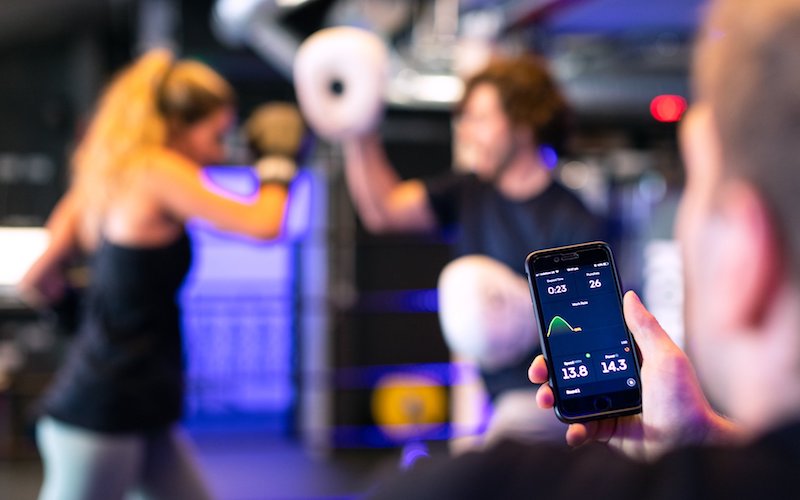 If you want to build a fitness mobile app, read this article to find out what building this type of app entails. Plus, you'll get to know the approximate price of app development.
The market of fitness mobile apps is growing rapidly. If you build a top-notch app, you should be able to earn good money with it. However, the competition in this industry is tough, so please make sure your product has a significant competitive edge over everyone else. From this article, you'll get to know about the most popular types of apps, their features and the costs of their development.
Types of Fitness Apps
There are four main types of fitness apps.
Workout fitness apps. Their users don't need to go to an offline gym to train. They can watch video lessons on their smartphones and do the exercises at home.
Yoga and meditation apps. They also feature video lessons but they differ from their workout counterparts in their design and vibes. Yoga apps are focused not only on physical but also mental health.
Activity tracking apps. They can calculate how many calories their users consume per day or how many steps they make.
Nutrition and diet apps. They can track activities too — but they also contain nutrition plans and they check how efficiently their users stick to these plans.
No matter which type you choose, you'll be able to find a niche for your app — provided that you come up with an excellent product idea and hire an experienced development team.
Features of a Fitness App
When developing ideas for a successful fitness app, you should pay special attention to the following features.
Onboarding
When a user opens your app for the first time, you should provide them with instructions. You can send them prompts, or create a 1-minute-long video tutorial, or show screens with step-by-step explanations (ideally, there should be from 2 to 8 screens).
Registration
It's an industry standard to offer new users two ways of signing up. The first is the registration by email. The second implies linking a socnet account to the app.
User Profiles
Normally, a fitness app requires users to indicate the following information about themselves:
Name
Gender
Age
Weight
Height
Fitness level
Based on this data, the app will give recommendations to users and select workout programs for them. In the profile settings, users should be allowed to change their emails and passwords as well as adjust their notification settings.
Goals
Let your users set goals that they want to achieve and monitor their progress. You should also think through the reward system and give users perks for their achievements.
Workouts and Exercises
These can be available as videos, photos and 3D animated models. Users should be able to combine multiple exercises in a set and create their own workouts. The exercises library needs to be well-structured and searchable.
Activity Tracking
These are just a few examples of activities that your app might track:
Calculate the number of stairs climbed
Detect the number of steps taken
Identify the speed of running
Measure the distance traveled
Assess sleep quality
Tell the user's body temperature and heart rate
To enable your app to carry out these functions, you'll need to add third-party APIs to it.
Synchronization with Wearable Devices
To track their users' activities, apps can rely on smartphone sensors. Otherwise, they can get integrated with a wearable tracker.
Audio and Video Player
The video player comes in handy for watching exercises. But sometimes, users might need only the audio part, such as a soundtrack for a jogging session or the trainer's meditation instructions. Apart from playing tracks and videos, the app should allow users to bookmark their favorite content and leave feedback on it.
Product and Recipe Database
The collection of products and recipes in the app should keep constantly expanding. Ideally, it should notify users about the new additions that they might want to try. The app should display detailed information about the nutrition values of meals and products. Also, it should let users obtain data on ingredients received through a barcode scanner. If users fail to find certain products in the collection, they should be able to add them there manually.
Push Notifications and Reminders
The ideal time to send push notifications is between 7 a.m. and 8 a.m. or 12 a.m. and 2 p.m. The ideal length of the notification message is less than 90 characters. This function can considerably increase your app's retention rate.
Support & Customer Services
The best apps feature live chats where trainers and nutritionists consult their clients in real time. If the trainer is currently unavailable, a chatbot might attend to customers by sending them pre-programmed responses. Plus, you should give users an opportunity to provide feedback.
Payment Options
The most convenient payment systems are Google Pay and Apple Pay. However, you might want to accept Visa, PayPal and other systems too.
Personalization
The more parameters the users will be able to customize, the more they will love your app. Customization will allow them to achieve better results in a shorter time — and your attention to detail will flatter them. To provide personalized recommendations based on users' preferences and viewing histories, you can add machine learning algorithms to the app. Artificial intelligence is very good at building customized fitness programs with dietary plans.
The Costs of Building a Fitness App
To build an app, you'll need a team of at least six professionals:
QA engineer
Project manager
UI/UX designer
Backend developer
Android developer
iOS developer
It will take them at least 1800 hours to deliver the product. The costs of mobile app development services might vary approximately from $30,000 to $60,000. Before you start working on the app, please carry out thorough research to make sure your app will meet its clients' demands. This will guarantee that every dollar you spend on the development will pay off.
Conclusion
Hopefully, this information came in handy and now you better understand the process of building a fitness mobile app. The market is not quite saturated yet, so you'll have good chances to popularize your product and make money off of it. The most popular and efficient monetization model for this type of apps is paid subscription.
Related Read: App Development Trends in 2021
Cover Photo by ThisIsEngineering from Pexels