Kenney Vleugels is a Netherlands based game designer and developer. On his website you can find a lot of free game resources (sprites and audio) that he creates to help out other developers who are starting out in the game industry.
Read on to find more about these free game resources, what's included in the free game asset packs and also take a look at how some of the developers turned these resources into actual games.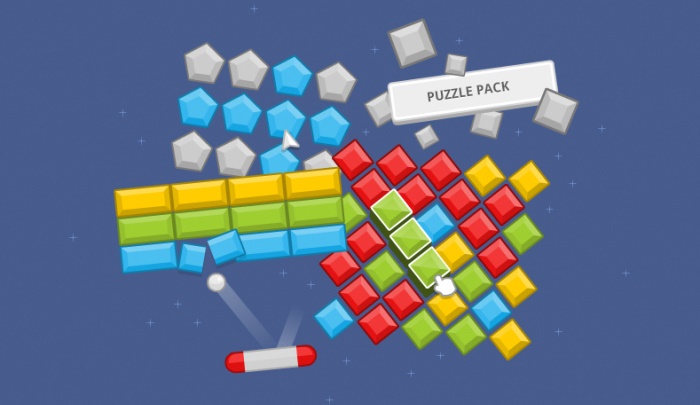 CC Zero licensed game resources
Kenney releases all his game resources under the Creative Commons Zero license and you are free to use them in personal as well as  commercial projects.
His game art assets have thousands of resources available in different packs such as Platformer, RPG Pack, Space Shooter, Puzzle Pack, Tappy Plane, Onscreen Controls and many more.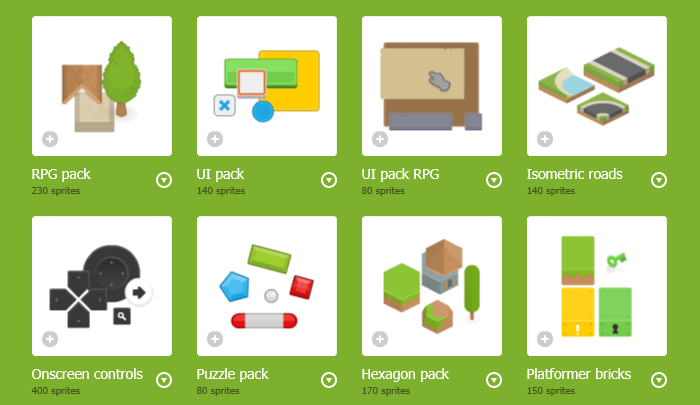 A lot of audio resources are also available and come in packs such as SFX Jingle, SFX RPG, SFX Casino etc.
What's included in Asset Packs
When you download these game assets packs you will find sprites in both SVG and PNG formats. This allows you to easily modify the resources in Vector Graphics editors such as Inkscape as per your liking. A Sprite-Sheet along with sprite co-ordinates is also included. The packs also contain a sample image which gives an idea on how these assets can be put together to create a game scene.
Below you can see a preview of the assets included in the Puzzle Pack.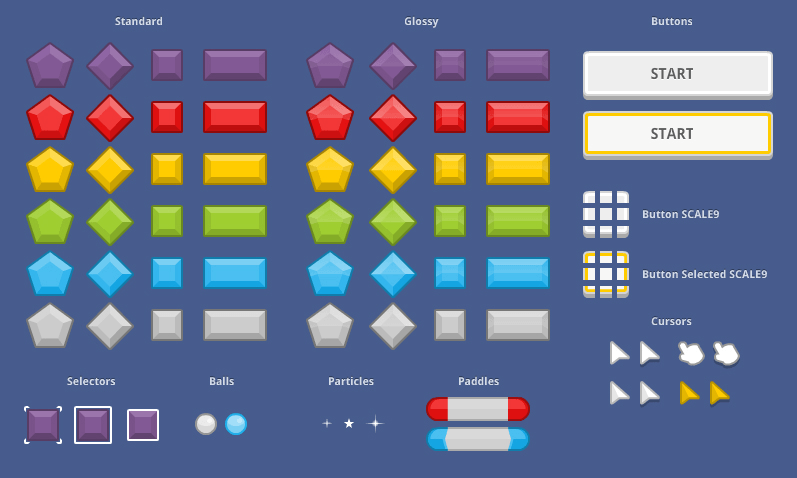 Donation pack
Apart from the individual packs that you can download from Kenney's website, he has also made available a donation pack. You can support the creation of these assets by making a donation and in return you'll receive 5000+ game resources including every asset, fonts and audio files ever released by Kenney in a single zip archive. If you don't want to make a donation then also you can unlock this download by sharing a message on either Twitter or Facebook.
And if you need a tile that you can't find in his already released platformer packages, then you can also order custom tiles from Kenney on fiverr.com.
Kenney Game Assets on Steam
Kenney has released an extended version of his game assets on the Steam store too. This pack includes over 15,000 game assets for almost all genre of games and are compatible with game engines like Unity, Unreal Engine, GameMaker etc.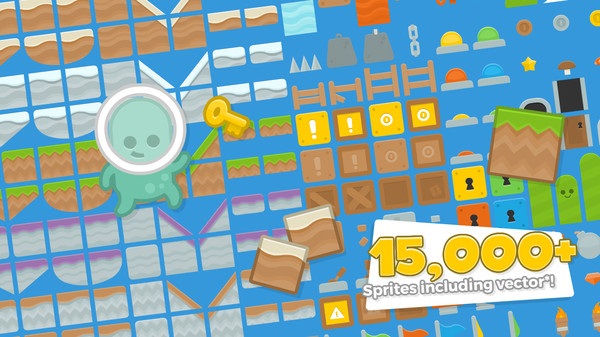 Games made using Kenney's game assets
Many developers have used these assets for making games across different platforms like Windows Phone, iOS and Android. Below you can find some of the games created using Kenney's assets and available on these stores.
Station Defense for Android uses assets from the Space Shooter pack.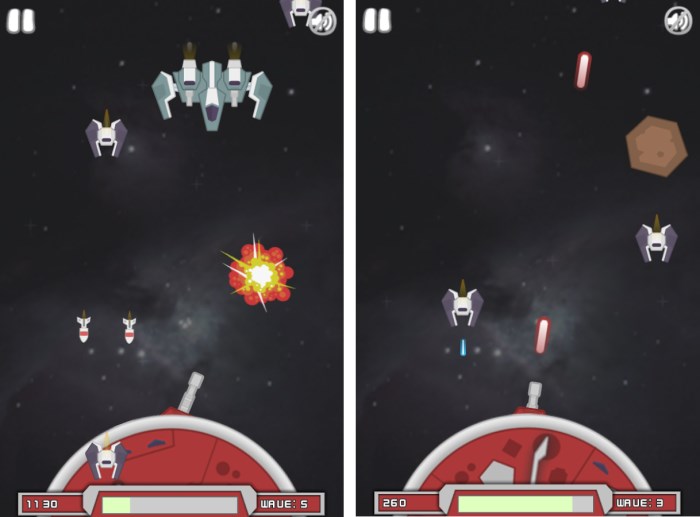 Similarly, 1 Flappy Astronaut on Windows Phone and Fat Astronaut on iPhone and iPad make use of asset packs from Kenney.
These quality game assets for different game genres like RPG, puzzle and platformer will surely help you find inspiration for your next game.
If you create or have created a game using these free game resources by Kenney, then do tell us about it in the comments below.
Don't forget to Share this post!