GameMaker is a popular cross-platform game development tool for beginners and professionals alike. YoYo Games, the company behind GameMaker has now announced the availability of GameMaker Studio Standard for FREE to developers.
Earlier also YoYo Games used to offer a free version of GameMaker which had certain limitations like limited resources. Upgrading to GameMaker Studio Standard edition used to cost $49.99. With this new offer, GameMaker Studio Standard is now completely free.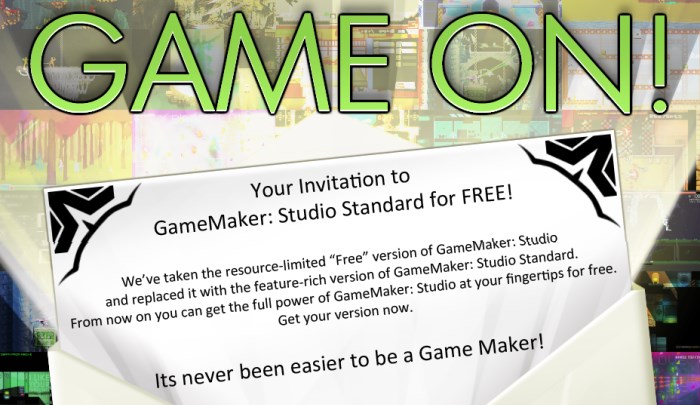 This new free version of GameMaker Studio offers export of games to Windows Desktop platform only. In order to be able to export to other platforms like iOS, android or Windows Phone, one needs to upgrade to the higher version of GameMaker like the Professional Edition or the Master Collection, which additionally provide more features like Texture Management, Team Features etc.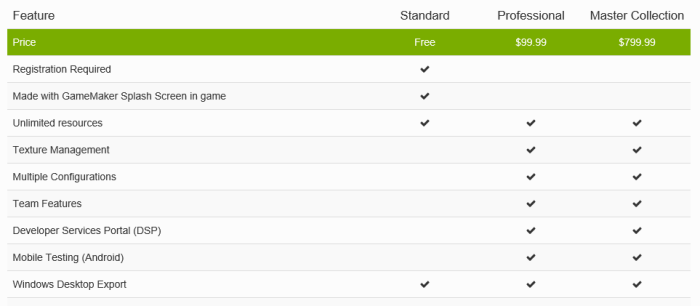 See full comparision Table
If you are new to GameMaker, take a look at GameMaker Showcase which features some of the excellent cross-platform games made with it.
Download GameMaker Studio Standard for free
Learn how to use GameMaker Studio
Soure: YoYoGames