Good news for Windows Phone developers looking to use Syncfusion Windows Phone components in their apps. Syncfusion is offering a special Windows Phone license offer for hobbyists. If you are outside US then you can get this license for free, otherwise it will cost just $1.
Syncfusion Windows Phone components (Essential Studio for Windows Phone) contain many controls needed to build line-of-business mobile applications including charts, maps, tree maps, gauges, bar codes, editors, etc.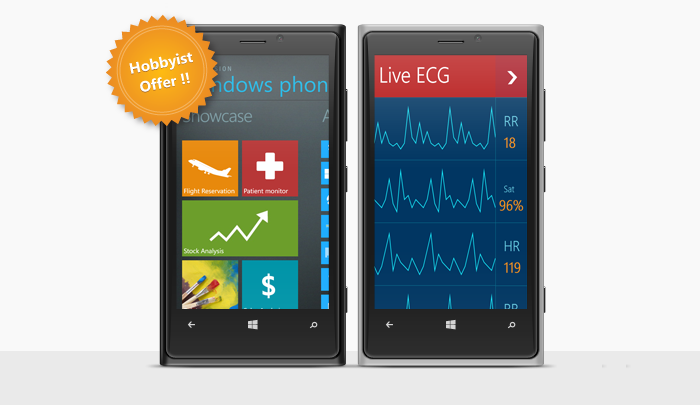 Several proof-of-concept samples for line-of-business application are available with the SDK.
A Syncfusion Demo app is also available in the Windows Phone Store which showcases several concept samples built using Syncfusion Windows Phone components.
A license for Essential Studio for Windows Phone normally costs $99. With the Hobbyist offer, Syncfusion is offering the same for $1 for US residents and completely free for those outside US. This includes a year of support and updates. You are however free to use the controls beyond a year (without the support and updates).
This hobbyist license allows commercial use by individual developers. However this offer is not available for companies or organizations.
Head over to the Hobbyist Offer page and grab your license for Syncfusion Windows Phone components.