With tons of great apps in the Windows Phone store, indie developers have constantly proven that it doesn't take a big company or millions of dollars to create high quality apps. In this post we will take a look at the 25 most popular Windows Phone indie apps that were announced along with the results of AdDuplex May challenge.
This challenge by AdDuplex, which gave a Lumia 1020 to the winner, required users to list down their top 5 indie Windows Phone and/or Windows Store apps in an attempt to give visibility to indie developers. In this context, indie apps meant no "first party" apps (Microsoft, Nokia, Samsung, etc.) and no official apps from major services or companies (like Amazon, Facebook, Spotify, etc.). More than 550 people participated in the contest and around 800 different apps were mentioned.
In the following list we have included these 25 apps with their screenshots, pricing details, download links as well as have mentioned if the app is a Universal Windows app.
6tag is a full-featured Instagram client app developed by Rudy Huyn. The app features include video-recording functionality and support for original Instagram filters. It also allows you to save Instagram videos to Skydrive, geotag your posts and cross-post to more social networks.
Pricing: Free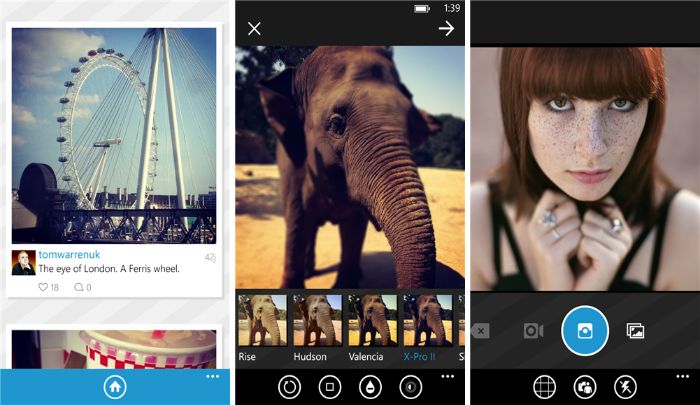 Metrotube is among the top rated YouTube apps in Windows Phone store. Developed by Lazyworm Applications Ltd., the app sports fluid Metro UI and offers features like pre-loading of videos for later viewing and transparent tiles for Windows Phone 8.1.
Pricing: Paid (0.99 USD) with unrestricted trial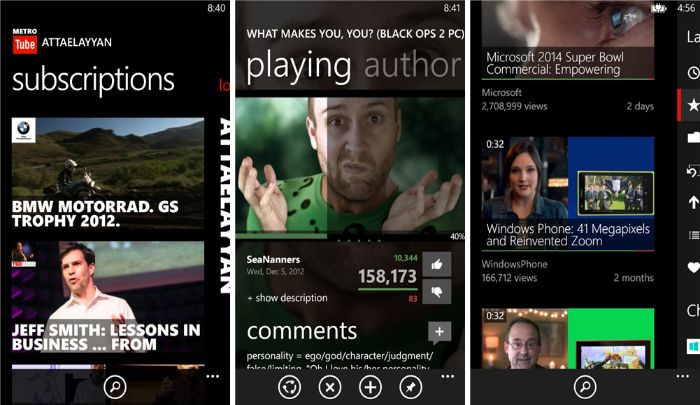 Nextgen Reader is a feature-packed RSS reader app by Next Matters with offline support, multiple live tiles, image caching and a lot more. It allows users to save articles to OneNote, Instapaper, Pocket and Readability.
Pricing: Paid (1.99 USD) with free trial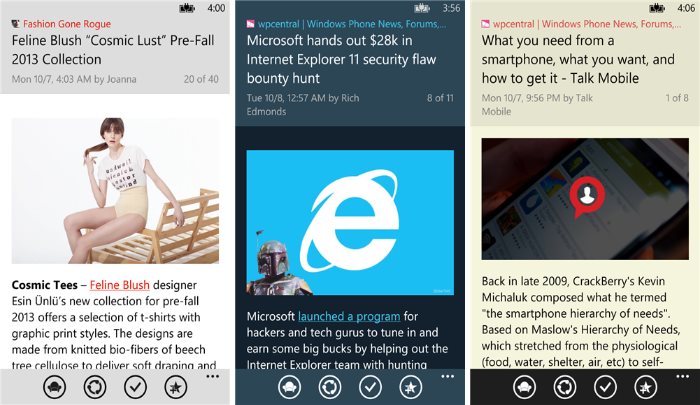 The official app of wpcentral.com to keep you on top of Windows phone news, new app and game releases and their reviews. The app has been developed by Jay Benett.
Pricing: Paid (0.99 USD) with trial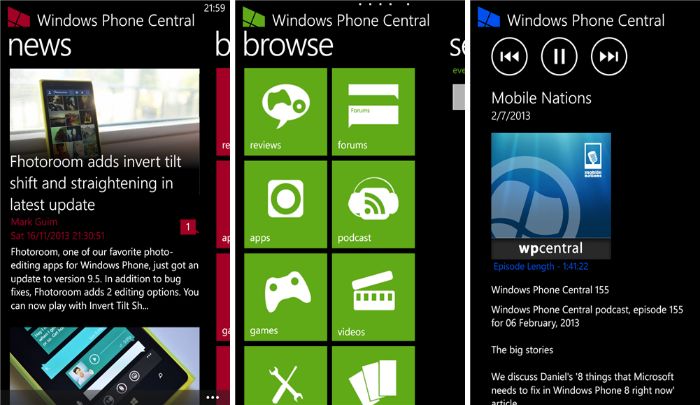 Wikipedia app by Rudy Huyn is the best Wikipedia app on the Windows phone marketplace. Features include offline mode to view article without internet connection, voice command and speech recognition, Cortana support and support for Pocket and Instapaper.
Pricing: Free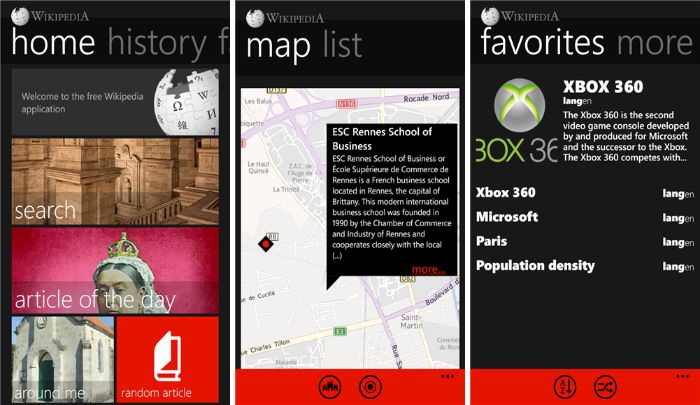 myTube is another popular YouTube client app in the Windows phone store. Developed by Ryken Apps, this app offers some unique features like you can browse other comments/videos while a video is playing and listen to the audio when not in the app.
Pricing: Paid (0.99 USD) with free trial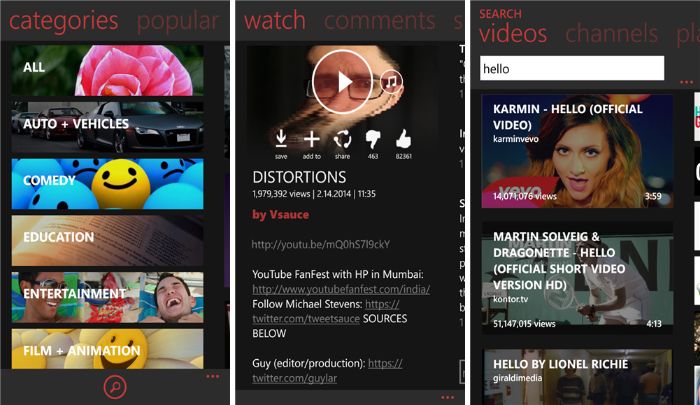 An all-format local video & audio media player by Moli Time Technology Corporation. With this app, you can play almost all video formats like avi, mkv, mp4, flv and vob and listen to different music formats including aac, mp3 and ogg. Subtitles are also supported.
Pricing: Paid (2.99 USD) with trial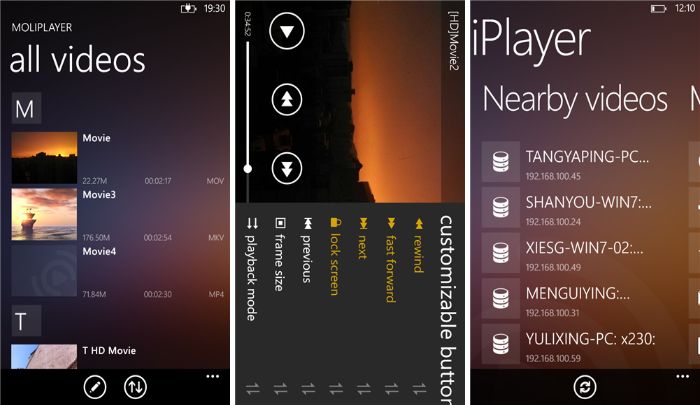 6snap is an unofficial app for Snapchat developed by Rudy Huyn. The app allows you to share pictures and videos with Snapchat users, post snaps with story, draw and add text to your pictures, use custom ringtones, take screenshots, save pictures and a lot more.
Pricing: Free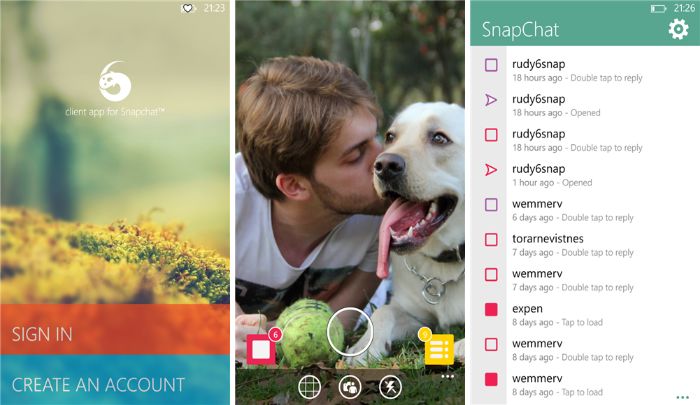 Another app by Rudy Huyn, 9Gag is the unofficial 9GAG app for Windows Phone users. With this app you can browse all the images (hot, trending, etc.), channels, post image to 9gag, share and much more.
Pricing: Free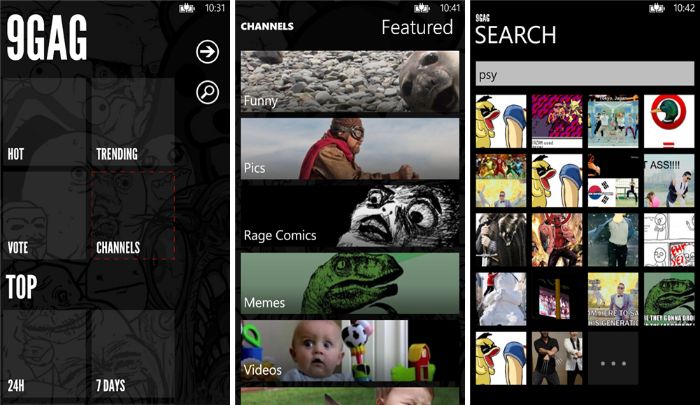 Weave developed by Seles Games is a news reader app with an elegant and clean look to keep you on top of the latest happenings. The app supports OneNote, Pocket and easy sharing to social networks, email and Instapaper.
Pricing: Free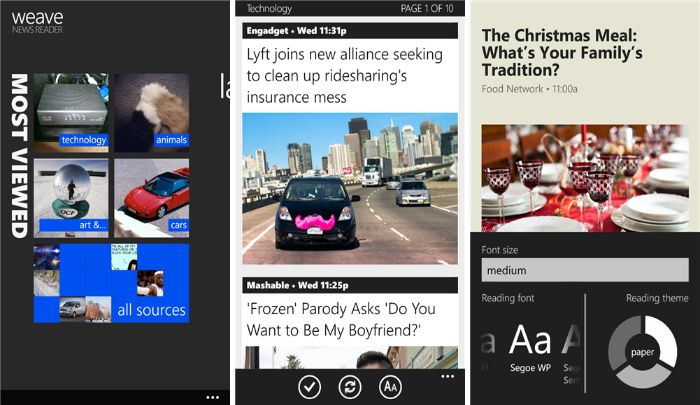 Insider Pro is a nifty tools and productivity app developed by DAONE. This app shows phone battery status and software version/ hardware status information. Its shortcut feature allows you easy access to your flashlight, Wi-Fi, bluetooth, location, cellular, airplane mode settings, you can also place these shortcuts on the start screen.
Pricing: Paid (1.29 USD) with no trial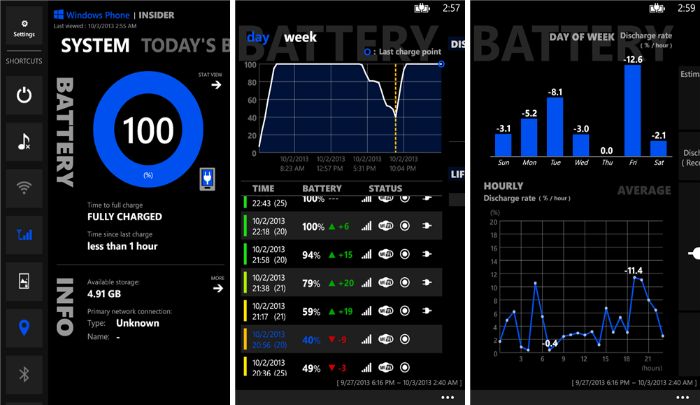 Fantasia Painter by Nokola features among the top photography apps on Windows phone store. With its 100+ effects and 32 unique brushes, you can create cool photo edits and paintings.
Pricing: Paid (1.99 USD) with trial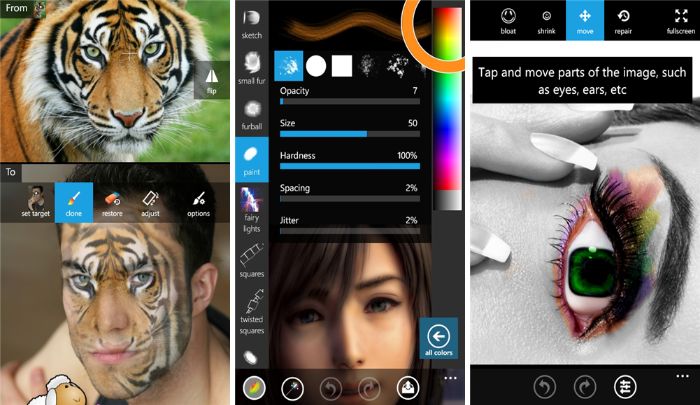 toib is a YouTube app developed by Geek Industries. The app supports HD playback and buffering among other features.
Pricing: Paid (0.99 USD) with trial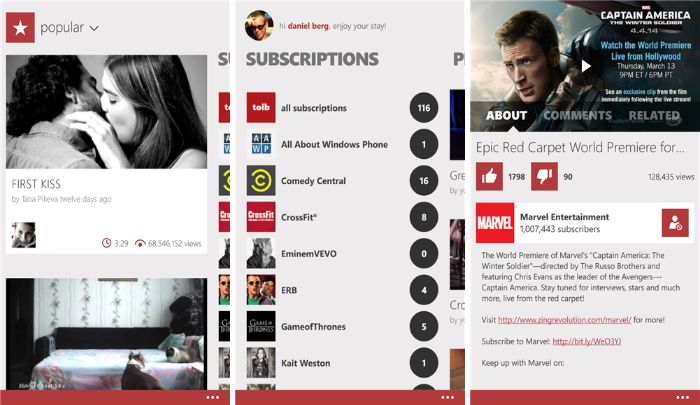 Amazing Weather HD by EizSoft is a weather app with beautiful modern look. The app provides quick 10 days overview, hourly data, charts, warnings, satellite images, detailed forecasts, GPS live tiles and much more. With this app you can get weather forecast data on your lock screen as well. Transparent tiles for Windows phone 8.1 are also supported.
Pricing: Paid (1.99 USD) with trial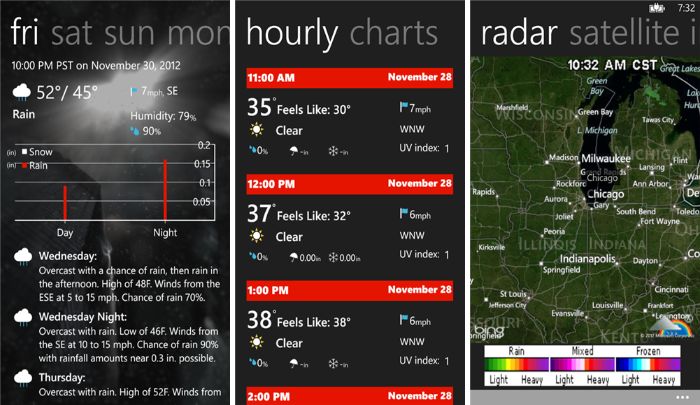 UC Browser is a universal Windows app published by UCweb.Inc. The app includes features like desktop mode, multiple tabs management and speed dial.
Pricing: Free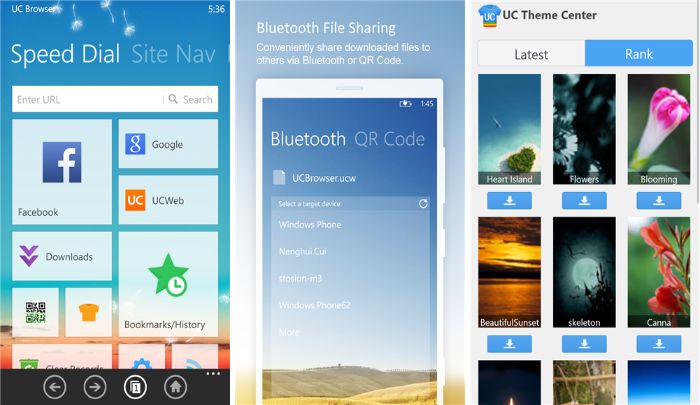 With millions of downloads and thousands of reviews, Fashlight-X by Asleroid is the most popular LED flashlight app in the Windows phone store. The app features a LED light, battery meter, a compass and an S.O.S mode for emergency situations.
Pricing: Free
myFreeApp by Mr. APPs s.r.l. suggests a new app every day. It also has a showcase of apps in its featured section. You can use this app to discover and explore new apps every day.
Pricing: Free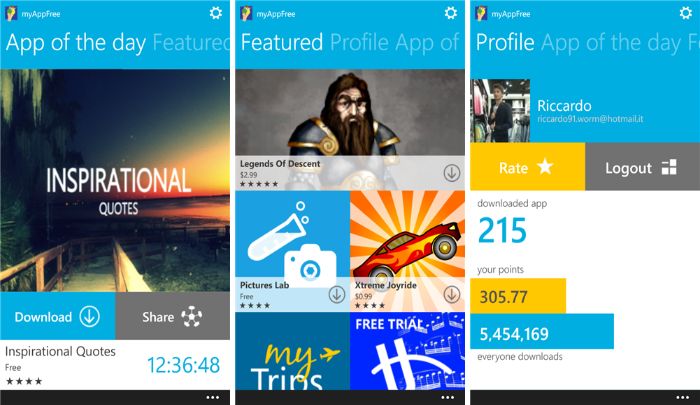 Baconit is a Reddit client app developed by Quinn Damerell with fast, animated interface. The app provides multitude of features including live tiles with full images from subreddits, synchronization of visited links between phones and browsers and multiple account support.
Pricing: Free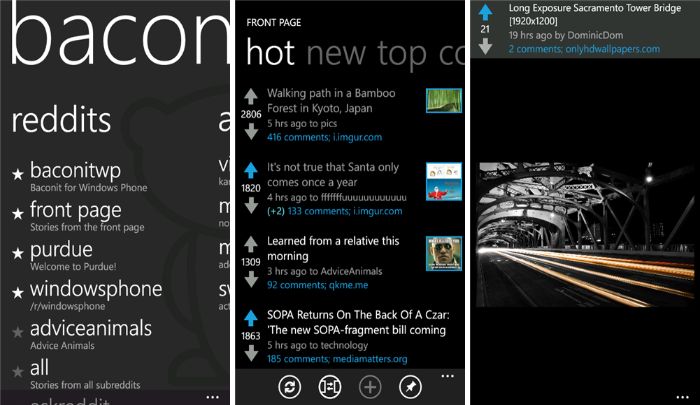 Readit by Message Across Studios is another popular Reddit client app. The app offers many features like lock screen notifications, Imgur integration, pinning subreddits to start screen and many more.
Pricing: Paid (1.99 USD) with trial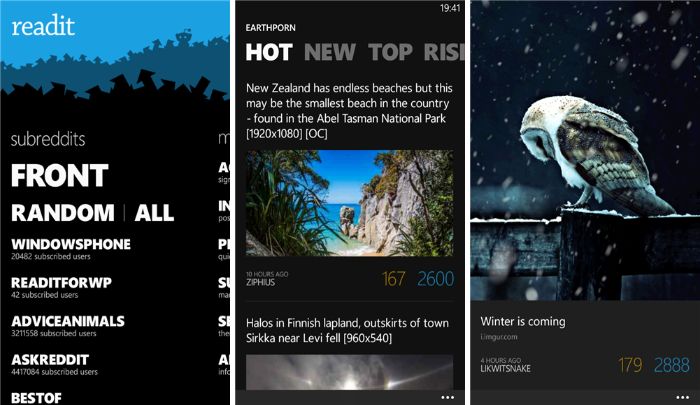 Audiocloud by Jason Ong is a SoundCloud client app for Windows Phone. With this app, you can explore and search tracks, playlists, people, and groups on SoundCloud. The app sports theme-aware UI and includes features like advance search filters, background audio playback and Music + Videos hub integration.
Pricing: Free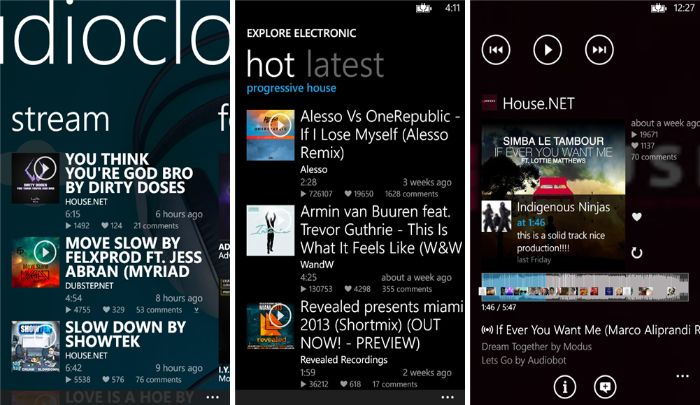 YouTube HD by Idea Creator Corp is another third party YouTube app in the Windows Phone store. The app allows you to watch videos in HQ and HD and download videos to your phone for free. You can also play the sound of the video under lock screen and change quality (LQ,HQ,HD) while playing a video.
Pricing: Free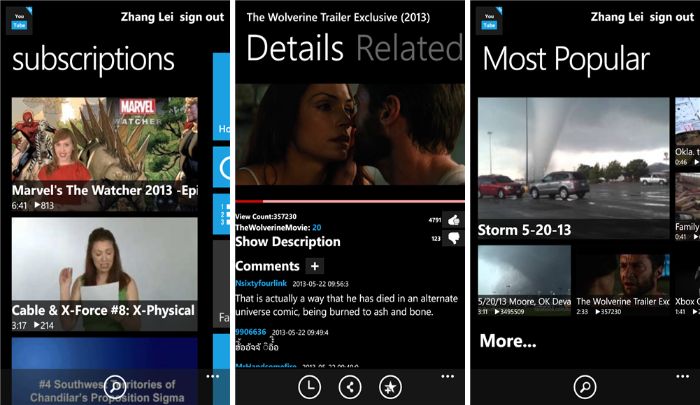 4th and Mayor by Jeff Wilcox is a snappy, fun foursquare client app. With this app you can find nearby places and let your friends know where you are by checking in.
Pricing: Free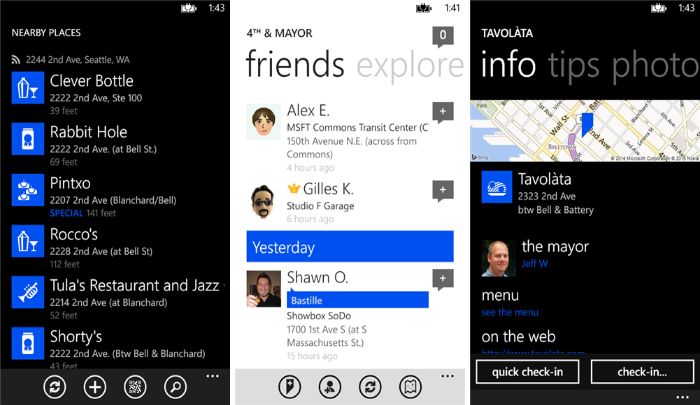 Camera360 is one of the best rated camera app in Windows phone store. The app features a creative compass tool with six camera modes, in-app photo editing and a wide variety of special effects with live previews.
Pricing: Free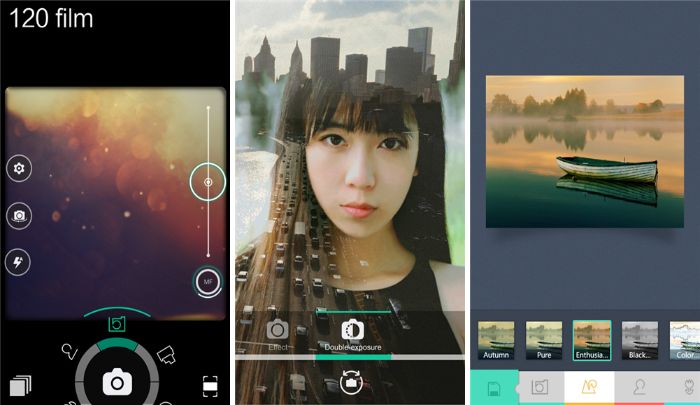 Calculator2 by Richard Walters is a universal Windows app. The app includes 5 unique calculators: Basic, Scientific, Programmer, Currency Converter, and Unit Converter.
Pricing: Free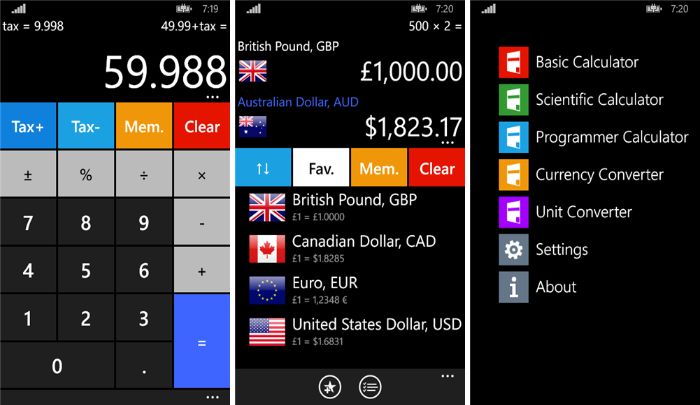 Poki is a feature-packed Pocket client app by cee. With its features like customizable reading view and ability to listen (pause/resume/stop) to articles with automatic language detection, the app provides users a unique experience.
Pricing: Paid (1.99 USD) with trial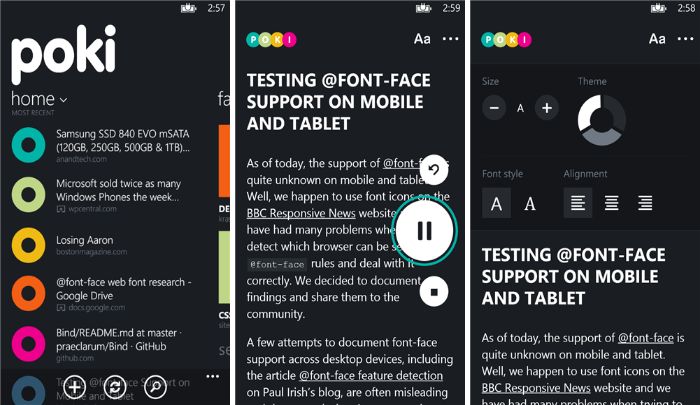 Which of these indie apps are on your Windows Phone? Did one of your apps make it to this list above? Do you have any app which you want us to consider in our next posts? Let us know in the comments below.