Choosing the right color scheme is important when creating impressive visual designs. Image sites such as Pixabay and Pinterest are a wonderful source for finding color inspiration for your projects. More often than not you would come across an image with colors that you love, or hues that seem to go well together.
In this post, I will show how you can easily create a color palette from your inspirational photo using Color Extractor, a lightweight and fast browser-based tool developed by our team. As its name suggests, this tool extracts the dominant colors from an image and creates a palette with nine colors. Color Extractor supports all the popular image file formats including JPEG, PNG and GIF images. Instead of using a color picker tool to grab each color individually from an image, you can now make an effective color combination in no time.
Color Palette from Image using Color Extractor
The interface of Color Extractor is pretty simple, you just need to drag and drop your image. For showing you how it works, I used an image of a pink daisy from Pixabay.
The tool instantaneously generated a color scheme from our image and displayed all the colors along with their HEX color codes as seen in the image below. Since everything is done inside the browser and no server side processing is required, the whole process is super fast.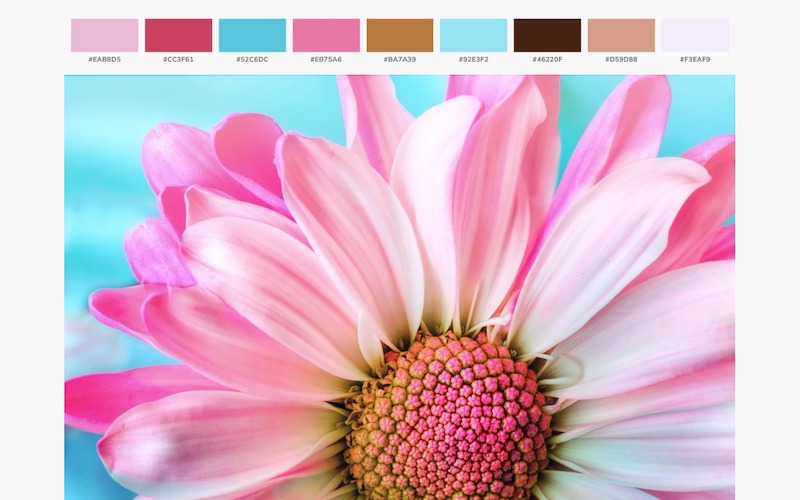 To copy a hex color code, just click on the color block and the color value will be copied to your clipboard. If you need the color code in any other format such as RGB or HSL, you can click on the corresponding HEX color code displayed below that color. This will take you to Color Converter, another nifty tool that will do the color format conversion and provide you with the color values in different formats.
For our image, I clicked on #EB75A6, the coral pink color and got the color codes in different color spaces: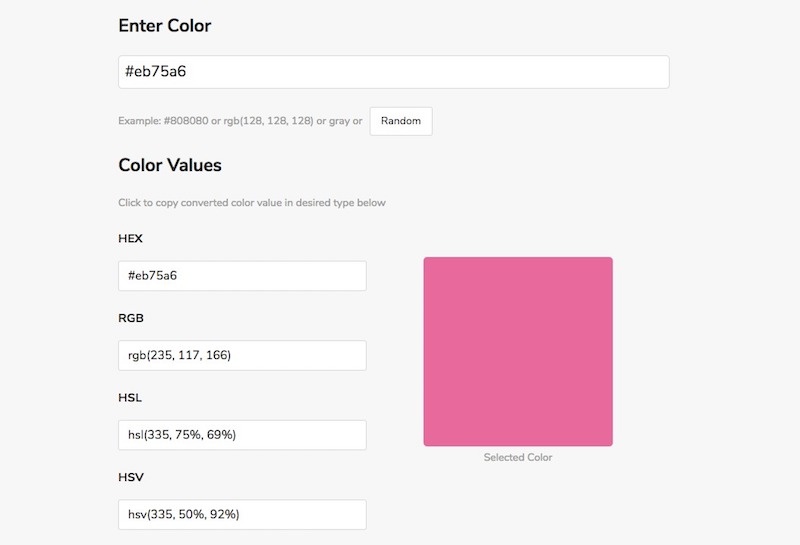 Free Tools for Web Designers & Developers
Do also explore our section of free web-based tools. Each of these tools such as online image cropper and color shade generator is designed to solve a specific requirement and help web designers and developers with their day-to-day tasks.