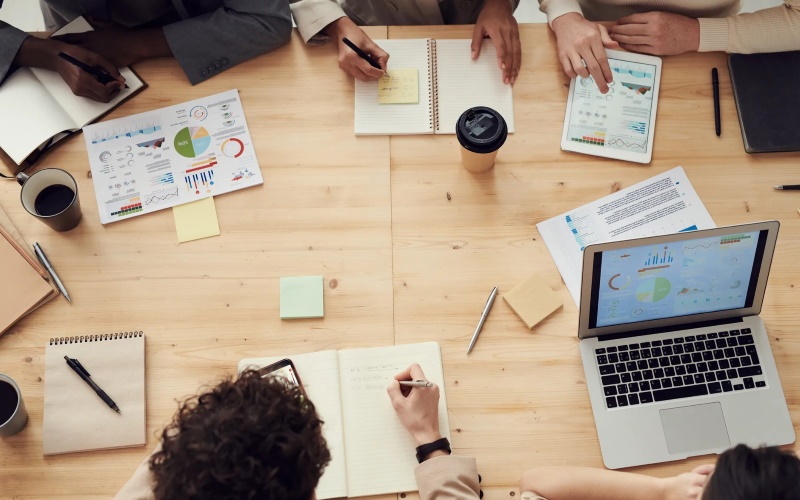 Without customers, you don't have a business.
If you want your business to survive and prosper beyond the first few months of launching it, you'll need to draw in customers by understanding their behavior and what they want from you.
That's why you need a customer relationship management (CRM) software. Not only does it help you learn about your customers, but helps you manage your relationships with them effectively.
Data shows that CRM applications can increase your sales productivity by up to 34% and your sales up to 29%, making them a vital aspect of gaining customers and growing your profits.
The best CRM solution helps you gather all your customer interactions across channels in one place, allowing you to manage centralized data seamlessly to improve customer satisfaction, experience, retention, and service and, ultimately, boost your sales.
Understanding CRM
From a 30,000 ft. perspective, a Customer Relationship Management system, generally referred to as CRM, is software that helps you manage your customer interactions.

The software can consolidate all your customer data in one location, including:
Customer contact information that is pulled from your social media accounts, website, email, and more.
Communication history and records from various channel interactions with your prospects and customers, including your phone conversations, customer support tickets, emails, etc.
Specific customer relationship details, such as how customers discovered your company, purchase history, the length of your relationship, and other information about your consumers' journey with your company.
CRMs can help you analyze your stored data, gain valuable insights to improve communication with your leads and existing customers, develop effective sales strategies, and encourage repeat business (among others).
The Role of CRM in increasing your sales
Learn the advantages of employing CRM software and how it can boost your online sales.
1. Helps you understand your customers
One of the benefits of using a CRM software for your business is that it helps your sales team learn an extensive amount of information about your customers' behavior, interests, and more.

For instance, CRMs can help you gain insights into the people you're connected with across various social media platforms, including their demographics, age, links to their other social profiles, and others.
This helps you create social media campaign strategies and custom offers based on your consumers' demographics and preferences, allowing you to provide personalized content, improve your audience engagement, and, ultimately, boost your sales opportunities.
CRMs also help you discover which customer segments are most valuable for your business to target to get optimum returns for your sales strategies.
2. Aids you with your lead capture strategies
Capturing leads is one of the most direct ways to increase your online sales.

CRMs such as Pipedrive help you capture leads, store their data, and automatically import the information into your Lead's Inbox or add them as contacts to your Pipedrive account.
From there, you'll have the tools to filter, label, and prioritize your leads, helping you establish a strategy on who to follow up first and streamlining the process.
The software offers customizable web forms to help you gather relevant lead information. Use custom fields to capture your leads' email addresses, names, phone numbers, and more, and modify details such as reCAPTCHA and submit buttons.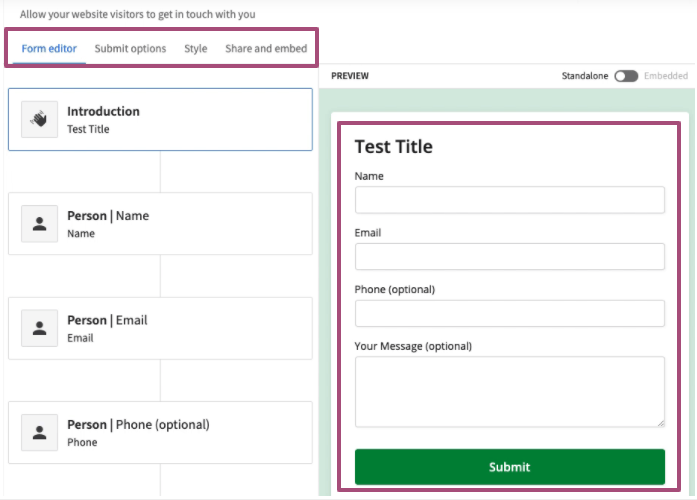 Embed the web forms on your website, share them on partner sites or social media pages, or send the form's link to your email database.

Doing so makes it easy for your potential customers to share their contact details with you, and it bolsters your lead capture efforts.
3. Allows you to share information efficiently
Uncoordinated business processes can be the death of your productivity, causing wasted time and unnecessary hassle.
CRMs allow you and your team to be on the same page and keep everyone updated with the latest information, reducing the risks of making mistakes that seriously impact your business' efficiency.
Using a CRM allows you to store all your relevant customer interaction data in a central hub and easily share it throughout your team.
This helps keep your workflows organized and working seamlessly, track task progress efficiently, and improve your productivity.
4. Optimizes the sales potential of your existing relationships
The right CRM system will help you determine and seize the best sales opportunities that go beyond generating new customers.
With the customer history and interaction details you get with CRMs, your sales team gain key insights to help you:
Build rapport with your customers and boost engagement, helping you close sales faster
Identify and anticipate your customers' needs, allowing you to personalize the buyer's journey
Determine the best opportunities to cross-sell and up-sell
Communicate consistently with your customers over stretched periods, letting you nurture relationships, build trust, and increase sales.
Mailchimp, for instance, offers a wide array of CRM features, including tools to automate your email marketing campaigns and generate pre-built audience segments you can target with one click.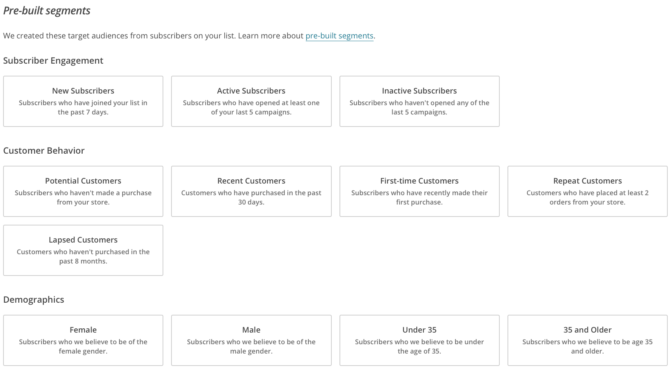 This allows you to reach out to specific audiences based on how they interact with your emails, such as repeat customers, helping you send the right content to the right audience at the perfect time.
5. Improves your customer service
CRM software benefits both your business and your customers.
For instance, integrating a web portal with your CRM allows customers to access their service ticket information, online order status, and even your knowledge base to get quick solutions to their issues.
You can also harness the power of customer data collected by your CRM software to improve the customer experience.
For example, your customer support team can deliver personal and efficient customer services since they have access to reliable and accurate customer data they need to provide excellent solutions to your consumers' issues and concerns.

CRM systems link all the vital information to customer support tickets, such as information on the purchases and customer interactions, allowing your customer service reps to quickly identify issues and solve problems.
Final thoughts
Using CRM software doesn't guarantee success for your business, but it does set you up for success with its plethora of benefits that help skyrocket your sales.

The key is to find a CRM that matches your unique business needs, and you'll target your customers better, capture more leads, improve knowledge sharing within your team, uncover more sales opportunities, enhance your customer service, and so much more.