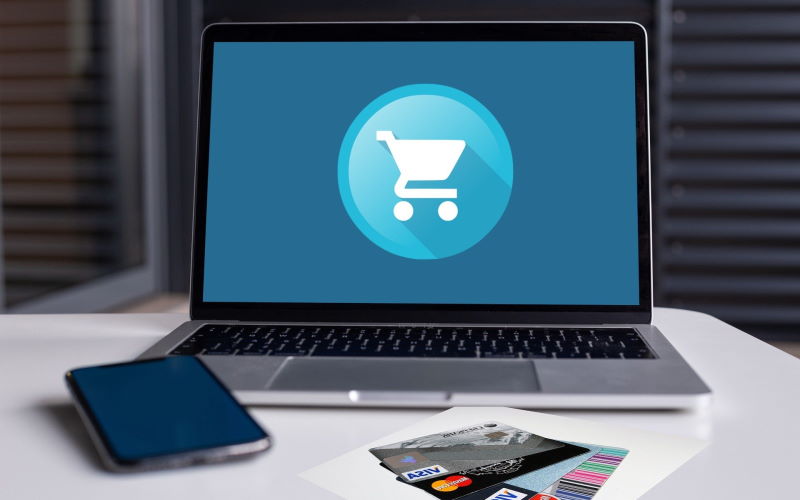 Shopping online is becoming incredibly popular, especially as people love the convenience it offers. They can browse for products and add the desired items to their carts with just a few clicks — all while never leaving their home. However, merely having an online store does not guarantee success. 
Perhaps you're in a situation where your e-commerce store has modest sales, but you'd like them to grow substantially in a relatively short period. That's not an easy goal, but it's an achievable one — provided you choose the right strategies. These seven tips can help you double your e-commerce sales by next year:
1. Improve Your Website's Usability 
If your website confuses the people trying to use it, many will give up. The same is true if your registration or checkout processes take too long. Scrutinize your website and look for any user-friendliness shortcomings that could cause people to become frustrated. Look at the approaches taken by the leading e-commerce sites and mimic what they do when possible.
Identify factors that may cause your shoppers to believe shopping at your site is unsafe, too. Do they see messages about expired security certificates or any other error notifications that could cause hesitation? When you assess website usability, ensure you have resources available to keep your site running smoothly despite potential traffic spikes. If increases in sales cripple your site, any gains you achieve could be short-lived due to outages and eroding customer trust. 
2. Utilize Upselling and Cross-Selling
Upselling and cross-selling are two commonly used approaches that could boost your e-commerce sales by getting people to spend more than intended. Upselling typically involves encouraging shoppers to spend more on the same product. They might choose a phone model with more memory, for example.
Cross-selling relates to complementing items from different categories or vendors. A person purchasing a smoothie maker might see a prompt to also buy a travel mug that makes it easier to enjoy their freshly blended creations while driving. Relevance is the key to succeeding with both of these popular strategies. Consumers must clearly see why the purchase benefits them and their needs before they'll spend more.
3. Know When to Use Outsourcing
If your e-commerce sales increase, you'll need to scale up to continue meeting customers' demands and expectations. One widely utilized way to do that is to rely on companies for outsourcing. The main advantage of letting outside providers handle some needs is that they have resources ready to use. For example, a company specializing in packaging can dramatically reduce your lead time-to-market metric with its in-house expertise and equipment.
Choosing companies for outsourcing ties directly into sales because it reduces the chances that customers feel let down as your sales increase. External businesses also have the capabilities to help you appeal to customers in new ways. If we return to the packaging provider example, you might have boxes designed that feature your company's social media handles and remind people to check out those pages.
4. Help Customers Identify What Makes Your Brand Different
Brand differentiation is also a fantastic way to cause a rise in sales. Due to the increasingly crowded marketplace, people in your target audience probably already have a few preferred places to shop online. However, that doesn't mean you can't encourage them to eventually include your company among their favorites. Maybe your e-commerce store offers vegan-friendly makeup for prices 5% lower than the competitors.
Call attention to your brand's standout characteristics by utilizing your website and social media profiles. When describing your products, services or brand principles, discuss them in ways that help people immediately see the benefits they'd enjoy by doing business at your website rather than elsewhere.
5. Offer a Guarantee or No-Strings-Attached Trial 
Many people hesitate to buy online because they can't touch the items before purchasing them. Since shoppers like to feel things to assess their quality, the inability to do this can sometimes become a deal-breaker. That's probably why there are at least hundreds of brands offering lifetime warranties. Many of them relate to things you wear. Eyeglass brand Warby Parker also eases uncertainty by letting people try on five frames at home before deciding which ones to buy.
Perhaps you've always offered a guarantee but didn't capitalize on it in your marketing messages. Changing that strategy to ensure more people know about it could give customers the confidence they need to try your brand. However, if you take this route, ensure the company has the internal resources to handle the potential increase in customer service calls or order processing associated with highlighting the ability to return unwanted or defective products.
6. Make Excellent Customer Service a Long-Term Priority
Consumers want assurance that everything will go smoothly from start to finish if they buy something from your site. If they don't feel that way, you might see a brief rise in sales followed by a plunge when people realize it was a mistake to purchase from your company. Since your business caters to shoppers through the internet, investigate how you could remove or eliminate friction points that may cause them to avoid purchasing.
For example, offering a live chat feature could allow people to get their questions answered immediately. Focusing on customer service could also help your reputation become well-known on sites like Trustpilot. Many people do quick Google searches to get an idea of what to expect when shopping with an e-commerce site for the first time. Emphasize through your actions and unwavering commitment to service that people can anticipate top-notch service from your brand.
7. Launch a Referral Program
A referral program can help you meet your sales growth goals because it relies on happy customers to participate in marketing efforts. Provided you've addressed the point above and endeavored to provide fantastic service, urging people to refer their friends and other people they know should be more straightforward. Start by making it easy to refer a friend. For example, you might include a code on your e-commerce site that consumers can insert into social media posts.
It's also crucial to clarify what people get when they refer friends and what they have to do to receive the incentive. You could say something like, "Get a free meal kit for every friend you refer that orders at least six dinners from us." That way, you provide the clarity they need to take part without hassles. It's even better if you have a section on the customer's e-commerce account to let them track referrals.
Go With a Comprehensive Approach
These seven strategies are practical and proven over time to increase sales. However, making progress in your aim to double sales by next year requires using a combined approach. Examine your budget and time to determine which techniques are most feasible for you when used simultaneously. If possible, watch the metrics associated with each tactic you try. It's then easier to decide whether to continue using one or make adjustments.