To change background of photo online is quickly and easily now. You don't need to install any software, plugins or apps, all you have to do is to upload a picture and use professional tools to remove and replace the background with a more suitable one in a few clicks.
These online background removal services can help you automate the process of removing and editing backdrops on your product images, portraits, food or pet photos, etc. If you want to create a transparent or solid background, replace the background with a new image, use one of the online background removers below.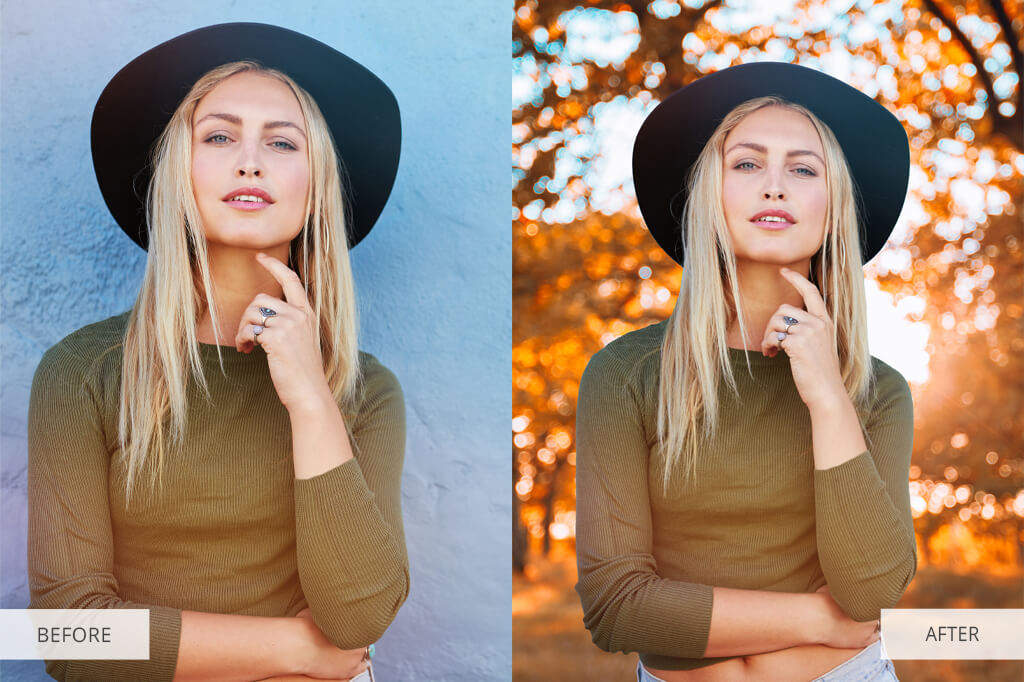 This is a free open source online background remover which is very popular for its ease of use. This service has a plain and modern user interface and supports the most common image formats. You can use it on any device where you can install a web browser, including Windows, macOS, Linux and Chrome OS.
To remove or add a new background:
Open an image on your PC or move it.
Select the background that you want to remove.
Delete the selected part using the Selection Tool and Background Eraser Tool. White and gray squares mean the area is empty.
Add a new background by clicking "File" and uploading a new image. You can move the background image, resize it by dragging its corners and confirm the size by pressing "Enter."
If the new layer covers the original image, click "Layer" (in the top menu) – "Position" – "In the background" to move the layer behind all other layers.
2. inPixio Background Remover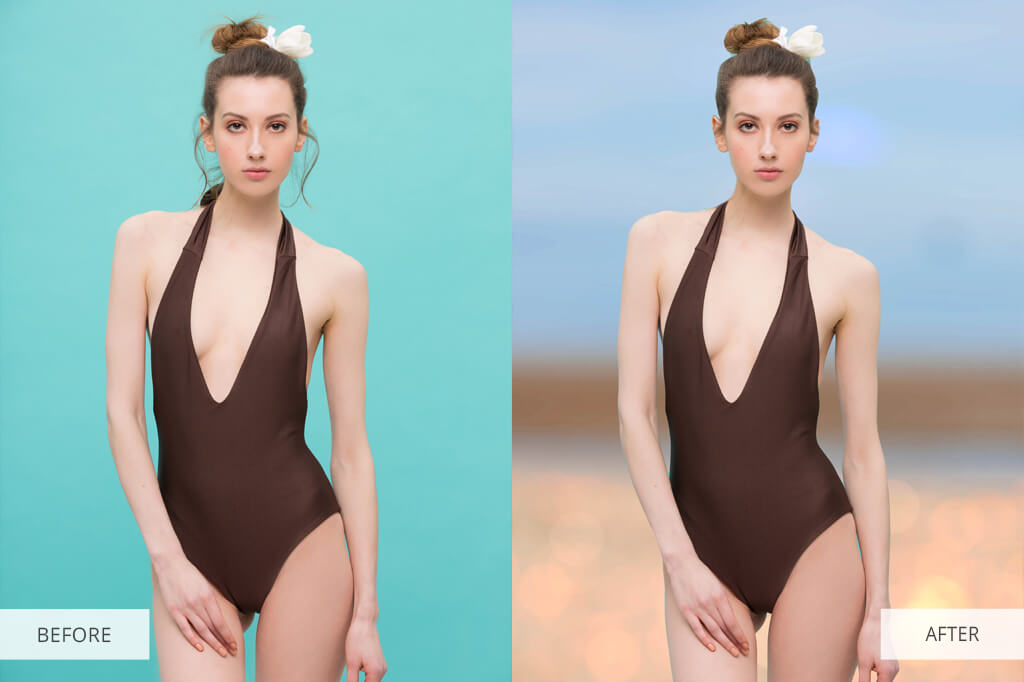 Use inPixio which is one of the best free photo editors, when you need to quickly change background of photo online. To do it, you need to select an image with a clear foreground/background and then drag and drop or upload it. You can also upload the URL of the photo.
After that select the area that you want to remove. Remember to be very precise and make sure that the red marker is touching the background color you want to remove. In this case, the object in the foreground needs to be highlighted with a green marker.
To remove or add a new background:
1. Click "Photomontage" on the right panel to display the available options.
2. Click the background you want on the tab. You can select it from your photos by clicking "+". Use the explorer pop-up window to open the background.
3. Enlarge the foreground or move the subject to the needed location in the photo.
4. Click "Save".
With this photo editor, you can remove small details from the background (a person or an eyesore on a vacation photo), delete the backdrop from a logo and other pictures for personal or business use.
3. Pixlr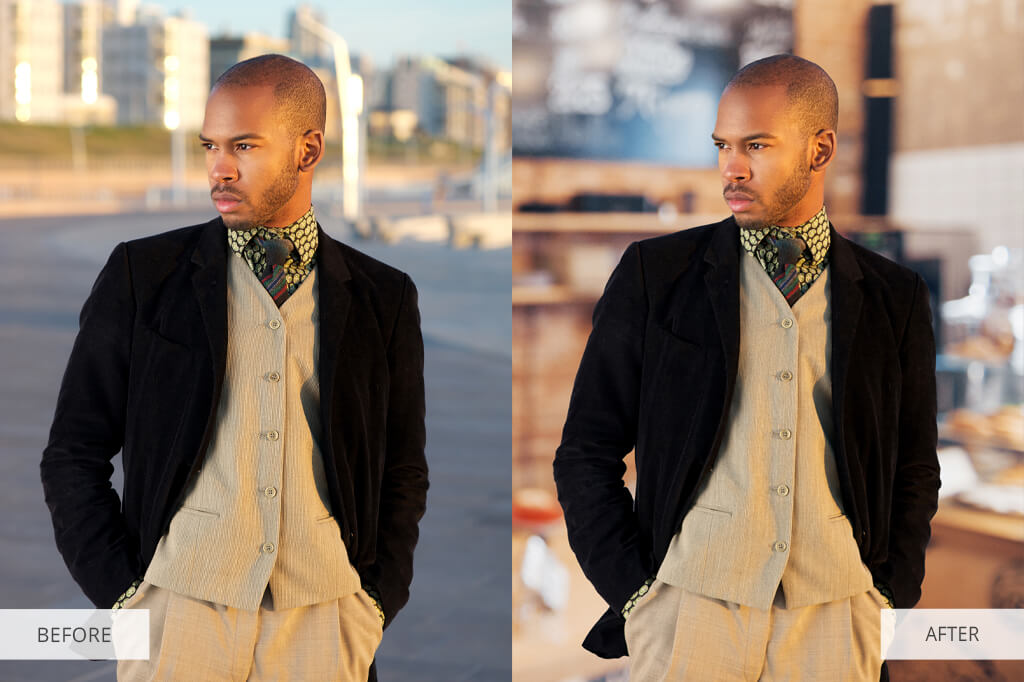 Open Pixlr in your browser, upload the image and select the layer you want to edit.
To remove or add a new background:
Remove the background using the cutout toolbox. Use the Lasso to select an area and a painting tool to cut more precisely.
Select "Extract as Layer" on the sidebar of the Cut tool.
Click "Arrange" and select "Background".
Select colors from the palette and adjust them how you wish.
Click "Save" and choose a suitable format for a photo.
4. Canva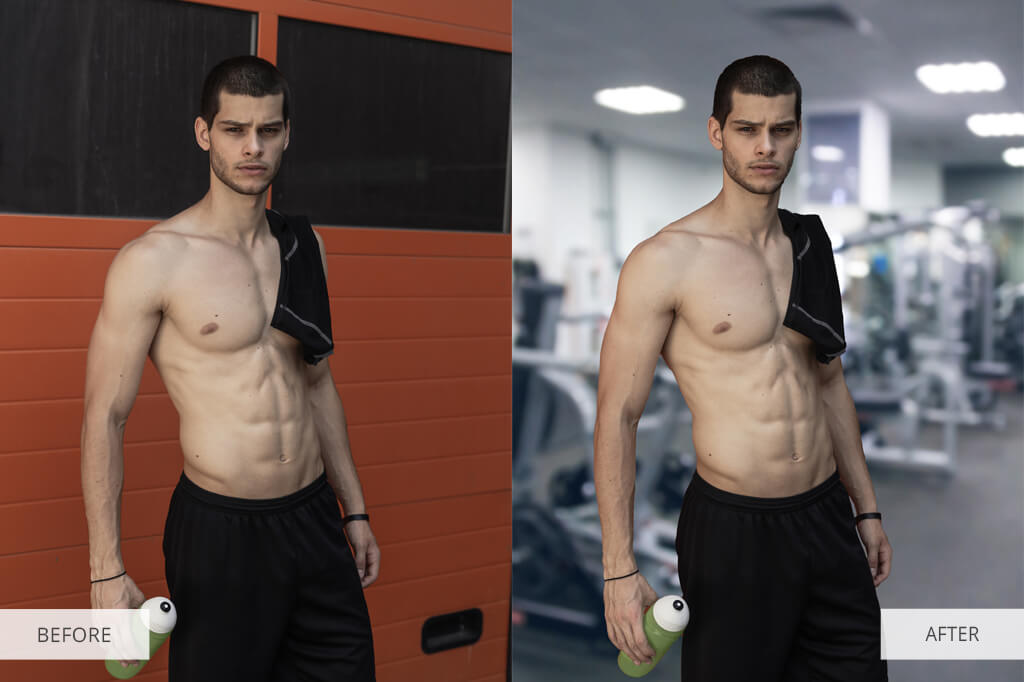 With this photo editor, you can modify or change background of photo online.
To remove or add a new background:
Upload your own image or select one from the image library.
Click "Effects" in the upper corner of the toolbar.
Select "Background Remover", and the background will magically disappear.
Drag the new image to the needed area.
To replace the background with a more suitable one, click on the corresponding tab in the sidebar and select the needed background. You can choose a solid color or a gradient and use the search bar to find a particular background.
You can also use stock photos and uploaded pictures as a background by right-clicking them and choosing "Set Image as Background".
5. Fotor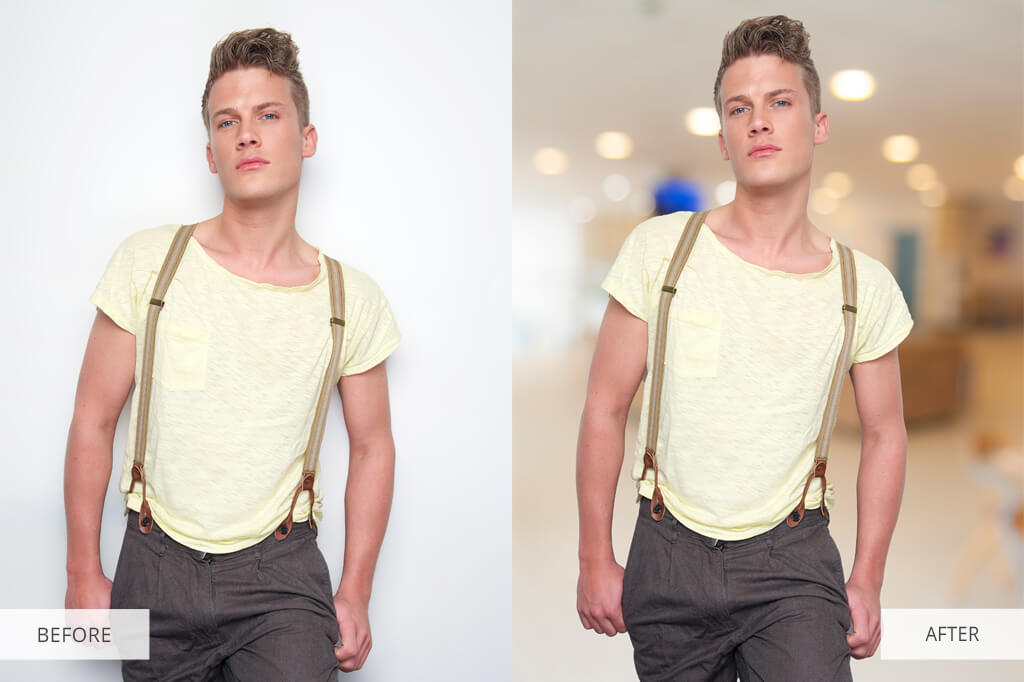 You can choose an HD photo or use a textured pattern as the background of your photo. You can also upload images from your computer.
To remove or add a new background:
Open Collage or Design Feature in Fotor and choose a template according to your wishes.
Choose a background (marble ink, doodles, sparkles or your own photo) and add different overlays (text, stickers, colors or quotes) to achieve an ideal design and personalized background.
After adding and changing your background and overlays, you can preview your work.
Now that all the elements are present, you can save your photo by choosing the necessary format and size.
Using these online photo editors you can easily change the background. If you want a more professional result or don't feel like spending too much time on it but want a beautiful and realistic photo, address FixThePhoto retouchers for professional background removal services just for $2 per image.