What can you do if there is no free time on retouching headshots or portraits? Or if you want to get stunning photographs taken from the covers of fashion magazines, but you can't do it in Photoshop and there's no time for reading photo manipulation tutorials ?
In such cases, many photographers hire freelancers or use online companies' help. Since the first variant may sometimes not be legal or non-professional, or worse, the freelancers can deceive you, your choice is better to stop on the online photo retouching companies. Decide what services you need and speed up your photo retouching.
Portrait photo editing online – What services you need
The genre of portrait photography is divided into several sub-categories. One of the major objectives of this genre is to capture the face. Photo retouching can be divided into 3 basic types:
Common photo correction services
Portrait retouching (face & body)
High end photo retouching
These services are united by a sequence of actions during retouching.
The first thing is to select good photos – photo culling.
Professional color correction – tones, shadows, color temperature, color balance, curves, levels, and WB editing.
Eyes retouching. You are recommended to remove redness, add lashes or virtual make-up. If necessary, you can even adjust the shape or the eye's color.
Many consider that skin retouching is most complicated action. You can't do portrait photo editing online using online editor because your photo will look fake and blurred. Some skin imperfections can't be hidden behind make-up: acne, flaws or red spots. To solve this problem and remove all visible blemishes, professionals use brushes in Photoshop. In addition to the requirements for the perfect skin: lack of wrinkles, pimples and greasy sheen, the teeth whitening can be required. Remember: make everything look natural.
Hair retouching. When the work with eyes and skin is finished, you should go to the hair
enhancement to make them less diffuse, more bright and lush. You can even remove the bald patch and colorize gray hair.
Don't forget about body correction, because many customers want to seem slimmer than they are. Here the main thing is to follow the balance between the shape of the model body and the wanted result. Adjust build, height and posture, enlarge or reduce breasts, elongate legs, hide a tummy, add muscles, etc.
In some cases, the customer can ask for a background replacement. Try to make a monophonic background, remove unnecessary details or add extra objects if needed.
2 Online services that provide portrait retouching
Fix The Photo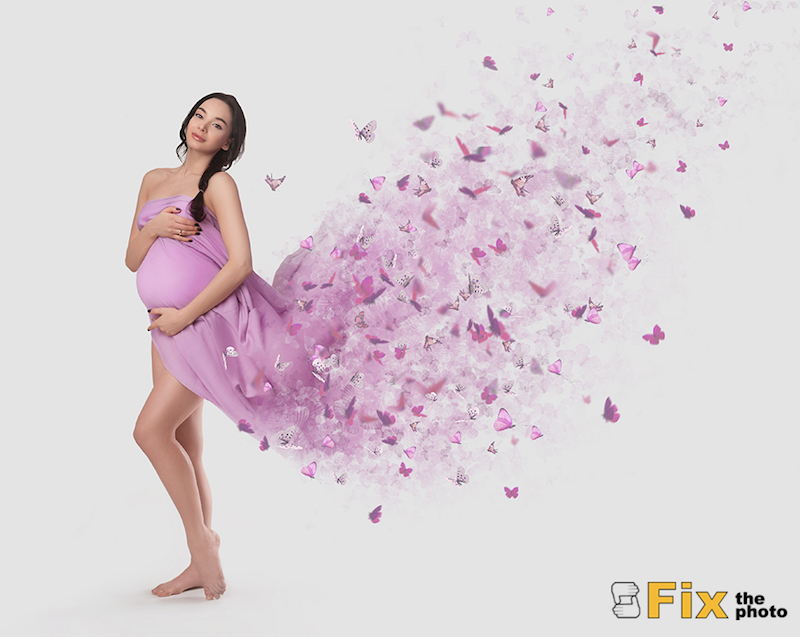 Each experienced photographer knows how much time and efforts it takes to make high-quality photo sessions. Yes, only you can take photographs, but if you think about how to save time on photo retouching, the company FixThePhoto suits perfectly for this. We can say that this is one of the leading services in the US region that has held leadership of the market for 15 years. The company has professional retouchers from different states. On the site various portrait retouching services are presented.
We would like to draw your attention to the portrait photography. To enhance the quality and
attractiveness of these images, the company's retouchers use Adobe PS & LR softwares. Retouching portraits has some specific criteria and tasks: fixing eyes, red eye removal, skin enhancement, makeup adjustment, etc.
You don't have to worry about the format your images have, the site supports all available formats: JPEG, RAW, PNG, TIFF, PSD, NEF, CR2, JPG, ORF, ARW and others. In order for the retouchers to understand what style of portrait photo retouching you want, you can send some examples with the style used on your portfolio. The company doesn't intend to use your photographs for its own purposes and does not publish anything without your permission. If you don't understand the registration process or don't like your outcomes, you can always ask for help by writing to the company's e-mail or directly to the chat box on the site.
FixThePhoto has customers from 86 countries, such as: USA, Canada, China, Europe's countries, United Kingdom. Since 2003 the team has edited more than 3 million photographs. People turn to Fix The Photo because of the quality and relatively low photo retouching prices.
Weedit.photos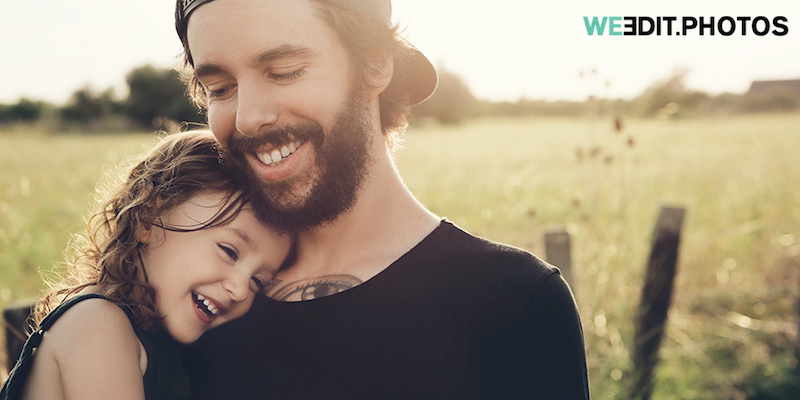 The second company will be interesting for all portrait photographers – Weedit.photos. This company also provides an extensive range of portrait retouching services. These services are useful for both beginners and professional photographers. For beginners, the company provides the natural retouch and useful tips if needed. In case of professionals, they get more advanced retouch.
Professional portrait editing is required for the photographs for social networks: Facebook, Instagram and others, photoshoots from parties or solemn events, such as an anniversary or a wedding. The key purpose of this genre is to capture the person's face. The company's retouchers spend a lot of time and use all tools for only one purpose – the natural look of the face.
If you look Weedit.photo's portfolio, you can make sure that portrait retouching is their strong point. The company offers its wide range of portrait editing online services not just for photographers, but for advertising companies, magazines and people who just take care of the quality of their images on Instagram too. If you submitted the photographs for retouching, you have the opportunity to contact the team 24/7 so that they can satisfy all your requirements and answer all your questions. The company provides full security of your photos too, because the encrypted channels are used to transfer images back to the client.
The Weedit.photos company breaks the stereotype that quickly retouched photographs often lose their quality, because their specialists have found a golden middle between the speed of the order delivery and its quality. In most cases, the customer gets back his/her photos within 2 business days, and it includes a reasonable photo editing price.
Having read the article, you can decide: "Should you trust portrait retouching services or not" or make retouching by yourself.