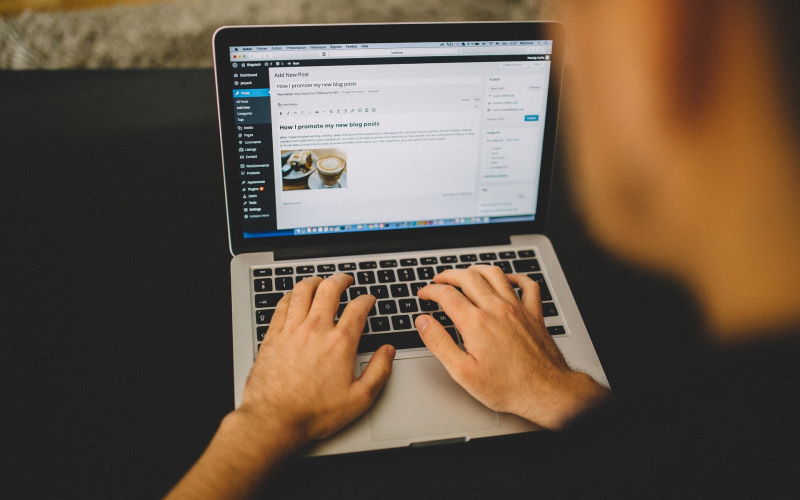 Whatever subject matters your blog focuses on, it could be helpful to include quotes from experts in your content. But how do you find experts to quote?
Why You Should Include Expert Quotes in Your Blog Content
First off, let's look at why you should include quotes in your blog content. One of the key reasons is that you can provide authority to your words.
For instance, if you're writing about the health consequences of smoking tobacco, you could include quotes from health professionals who can back up your statements and provide your readers with proof that smoking does indeed lead to various health conditions.
Perhaps you're writing about the benefits of artificial intelligence in the construction industry. Again, by using quotes from industry experts, you can give credence to the things you're writing about and ensure readers know your content is authoritative and trustworthy.
You should also use expert quotes in your blog posts because it helps to break up the content and makes your posts look more interesting and engaging. And, whether you're using WordPress or another hosting platform, by adding several quotes to a single blog post, you can bring in other perspectives to broaden your readers' interest.
Ultimately, finding someone who has a voice of authority on your specific topic will boost the credibility of your content and make it more relevant, contextual, and personable.
How to Find Experts to Quote
You have two main options when finding experts to quote. You can either directly contact experts in specific fields or you can use existing quotes from industry leaders and famous people.
For the first option, begin by performing online research to find out which people are authoritative in the subject matter you're writing about. For example, if you're writing about managing personal finances, you might like to look at experts in debt counseling.
The next step is to find the experts online. You may be able to contact them via social media, their websites, or email. Just make sure you're polite and professional in your communications and you concisely explain why you want to gain a quote to use in your blog content.
The second option is easier. All you need to do is look at online sites that provide quotes from people in different fields and select the right quotes to use in your content.
You can find existing quotes from both professionals and famous people to use in your content. But it's best to avoid well-known and overused quotes to ensure your content stands out. You also need to remember to include citations for any quotes you use.
How to Create a Citation in APA, MLA, or Chicago Style
When using citations, you have the option of using several formatting styles. But it becomes easy to create a citation in APA, MLA, or Chicago style, for instance, when you use a citation creator.
By doing so, you can make citations for your blog, or your essays, presentations, and other projects, quickly and reliably.
How to Approach Experts
We already mentioned some of the ways in which you can message experts to ask them if they would be willing to provide you with quotes that you can use in your content. But you'll stand a better chance of the expert agreeing if you write your message in the right manner.
Before you write a message, make sure you research the person you're contacting. You can then adapt your communication to demonstrate that you've done your research and you're serious in your intentions of choosing the person based on his or her experience and knowledge.
You should also adapt your tone depending on your chosen route of communication. For example, when contacting someone via social media, it's fine to maintain a chatty tone whereas contacting someone by email demands a more formal tone.
When contacting an expert to potentially quote via email, you also have the opportunity to go into more detail about the purpose of your blog post and why the expert's help would be valuable.
But make sure you keep your message concise, as the expert you contact will likely be busy and will probably be more likely to respond if you don't rant or go overboard.
Summing Up
By using quotes by experts in your blog content, you can make your post more authoritative and interesting. In turn, that means you can gain more readers. And having more readers means more followers, shares, and likes.
To find an expert, you should first perform online research. You could find existing quotes by experts and famous people to use in your blog content or you could find experts to contact directly to gain quotes that are unique to your blog posts.
Just make sure you are polite, professional, and concise in your messages. And when it comes time to include experts' quotes in your content, make sure you use the right citation method.