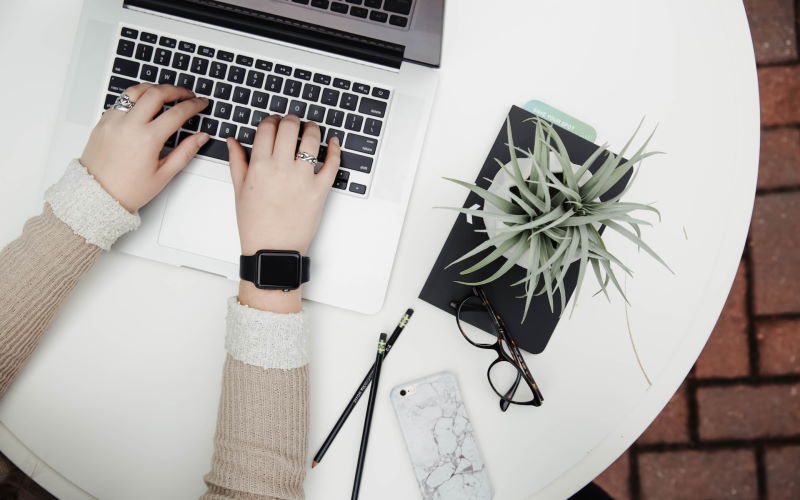 Building blogs for clients seems like an easy project, but it's actually just as intricate as building a client's website. The only difference is that most clients choose web platforms that come equipped with a blog, so there isn't much technical work to complete. When building a blog, the majority of the work involves configuring the settings, setting up categories and tags, and customizing the theme's design and functionality.
Your job as a designer is to make your client's blog stand out in a sea of competition. If they're going to make a name for themselves in the blog world, they need something unique that represents their brand and grabs attention.
While you're customizing a client's blog, keep the following tips in mind to make their blog stand out.
1. Get the money-making conversation out of the way first
Before you start customizing your client's blog, and before you commit to a theme, make sure to ask them about how they plan on monetizing their blog. How they plan to make money from their blog will make a difference in the theme you choose and how you customize that theme.
For a quick review of all the different ways a client might want to monetize their blog, check out The Blog Starter. Other than selling their own products and services, some examples of ways clients make money are through affiliate products and direct advertiser partnerships.
Monetizing a blog is much easier when the entire structure is designed to support their chosen monetization methods. For instance, your clients might need custom ad widgets in strategic places or a special plugin to make downloading digital products easy.
2. Copy a top blog
One of the best ways to make a client's blog stand out is to use an existing, successful blog as a template. You don't want to copy a blog, per se, but rather use the general concept as a template to create something unique for your client.
For example, copy the color scheme or the typography if that's what stands out. This is actually easier than starting from scratch. You could spend hours trying to create the perfect typography, or you can look around for existing typography sets that you know will look good on your client's blog.
When you look at an existing, successful blog, look for the following elements to get ideas for your clients:
Menu placement – top, left, right, etc.
Header size and images
The shape and placement of featured images
Where the blog title is placed
The way blockquotes are displayed
How short codes show up on WordPress themes
When you find a blog you really love, view the source to find out if it's running on the same platform as your client's blog. For instance, if your client is using WordPress, view the source and check the code to see what theme the site is using. 
If it's not a custom theme, you'll be able to find the theme somewhere online and buy it for your client. Keep in mind, some of the elements that drew you to the theme could be customizations, so make sure to view the theme's demo to make sure it's what you want.
3. Customize your client's blog
Nothing will make a blog stand out more than customizations, but those customizations need to be specific and intentional. First of all, you'll want to customize the color scheme to match your client's brand. You can try to brand their blog with a different color scheme, but this rarely works because it creates a disconnect. It's bad for marketing.
Focus on customizing elements like rounding out corners for featured images (if appropriate), tightening up the way the main menu looks, increasing font size, and introducing more white space to make mobile visitors happy. No theme will be a perfect match right out of the box.
4. Make your client's blog match their website
A client's blog should feel like a seamless extension of their existing website. When you build a blog for a client, make sure it feels like their website so visitors know they're in the right spot.
Try not to put it on a subdomain, either. Subdomains are considered completely separate websites by the search engines and are treated as such in terms of SEO. Using a subdomain means your client will need to start from scratch with their SEO efforts to rank their blog pages. To avoid this issue, put your client's blog in a directory, like www.website.com/blog.
Your clients deserve a stand-out blog
Your clients expect a blog that's just as impressive as their website. So, use these tips to give your clients the amazing blog they deserve.
Cover Photo by Corinne Kutz on Unsplash