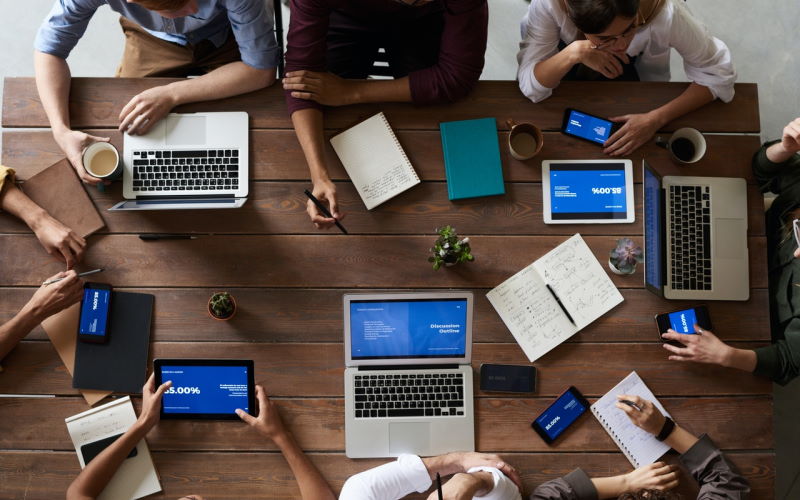 Almost 90% of employees feel that effective communication is important, yet the vast majority say that the business communication strategies of the companies they work for simply don't cut the cake. Aspects such as poor organisation, project management inefficiency, and a lack of online tools can seriously interfere with both external and internal communication. To ensure your business communicates effectively within and beyond your organisation, employ the following strategies.
Using an Online Project Management System
Some of the hottest names in the project management software industry include Asana, MeisterTask, Basecamp, Nifty, and Teamwork Projects. Compare and contrast these and other project management systems until you find one that best fits the specific needs of your organization. Features to watch out for include task boards (which enable managers to assign specific tasks or projects to people), discussion areas, statuses and updates, task progression and management, and more. Some software can integrate with cloud-based repositories so as to enable cross-departmental collaboration.
Relying on Mobile Intranet Software
Mobile Intranet software allows employees to get their jobs done regardless of where they are. To access company data or update their colleagues on their progress, they can simply log onto their smartphones or tablets. Mobile Intranet software is particularly useful in the era of new normality, in which more and more employees are working remotely. According to research published by FlexJobs, by 2025, approximately 22% of the overall workforce will be telecommuting.
Relying on Analytics Platforms
As stated by communications experts Tryane Analytics, regardless of the size of your business, knowing the extent to which your communications efforts are meeting their mark is key. Analytics software can help you discover which newsletters are being read, whether or not your emails are being deleted, and which messaging channels are most active. The results obtained can help you share winning strategies with employees who are less active in their respective channels. You can also use the results to reward outstanding employee commitment, see how your audience varies over time, learn how your business is performing against the competition, and identify your most influential users.
Use of Video and Infographics
To avoid employees dumping internal communications (such as can sometimes occur with newsletters), savvy companies are relying on video to communicate news within and beyond company walls. Video is a more dynamic, entertaining way to train staff, explain new procedures, and share important additions and announcements. Thus, many managers are sending staff videos via Loom, for instance, to guide them or inform them about important matters in a quicker, more efficient way. Infographics, meanwhile, are ideal for times in which staff needs to keep key instructions or data at hand. Video can necessitate note-taking, while infographics provide all the information staff needs in one convenient graphic work.
Most employees feel like their company's communications strategy is not up to scratch. The good news is that it is easy to make improvements quickly. Top strategies to adopt include the use of online project management software, mobile intranet software, analytics platforms, and of course, video and infographics for more dynamic communication.