Whether you are designing a YouTube thumbnail, an Instagram post or a cool poster, a great looking font is key for successful design. In place of using default system fonts, you need one-of-a-kind, attention-grabbing fonts that will give your designs a unique personality.
In this article, we bring to you an incredible collection of free cool fonts to download and create beautiful text. With these fonts, you can add a sense of style to any type of design and make it really stand out.
This collection includes a variety of fonts including beautiful script fonts, elegant serif fonts, sans-serifs, decorative fonts, retro fonts and much more to match any and all kinds of your design work. All these amazing and super cool fonts are free to download, read on and start downloading the ones you like!
Batuphat Script Free Font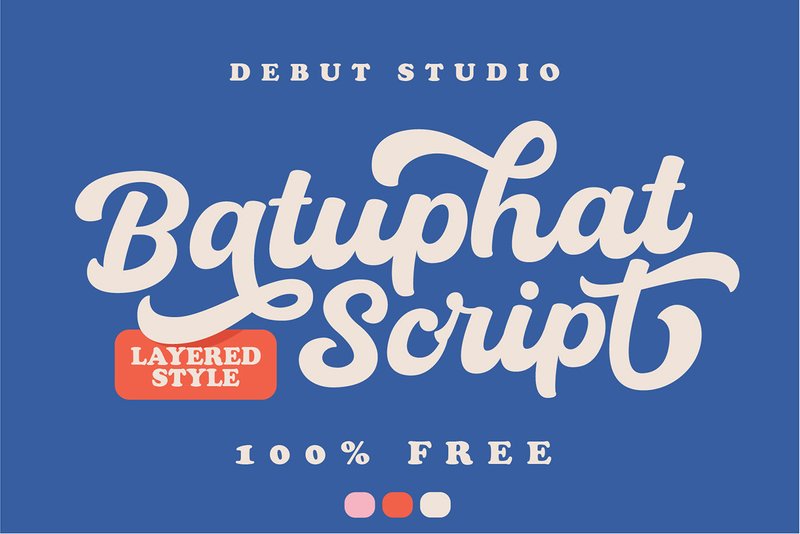 A lovely bold script font, Batuphat Script comes in two styles – Regular and Extrude and is perfect for creating layered style typography. Free for personal and commercial use, this cool font by Debut Studio is a great choice for posters, art prints, apparel and t-shirt designs, Instagram posts and much more. Available for free download in OTF format.
The Night Watch Free Font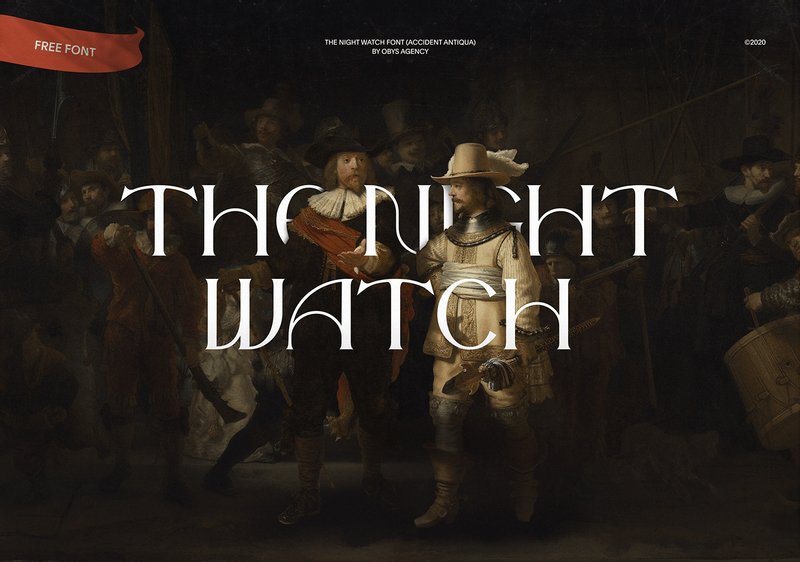 The Night Watch by Obys design agency is a beautiful free serif font with a unique design. Inspired and named after 'The Night Watch' (1642) painting by Rembrandt van Rijn, this font will help you create a luxurious and powerful typographic composition. An uppercase font, this font is ideal for headlines, short length text, branding and logotypes. Free download includes TTF font file.
Lansdowne Decorative Font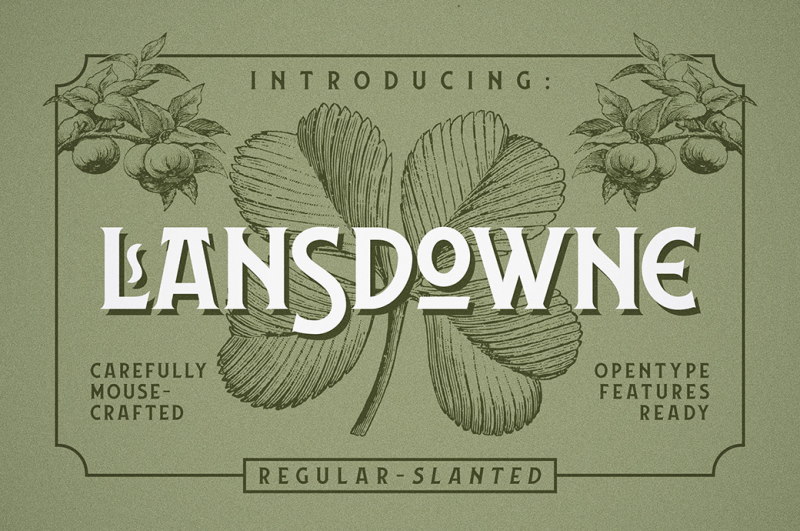 Lansdowne draws inspiration from old advertisement typography. It is a versatile decorative typeface that blends vintage and classic touch with a clean feel. Designed by Twicolabs Fontdation, this free font comes in two styles – Regular and Slanted and in both TTF and OTF formats.
Lettown Hills Cool Display Font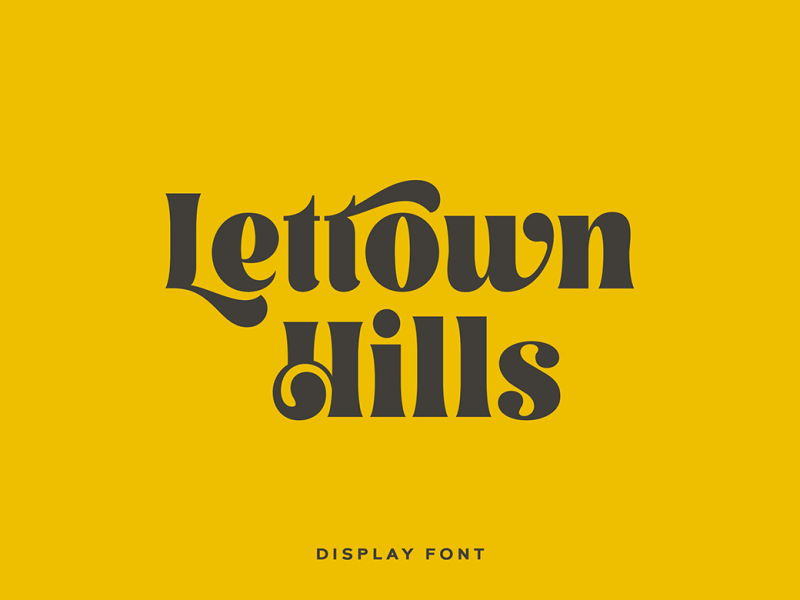 Lettown Hills is a funky free font featuring a set of swirly letters. Cool alphabet fonts like this one are great for branding, advertising, or creative headers. Designed by Senzana, the font is provided for free download in OTF format.
Alégra Minimal Sans Serif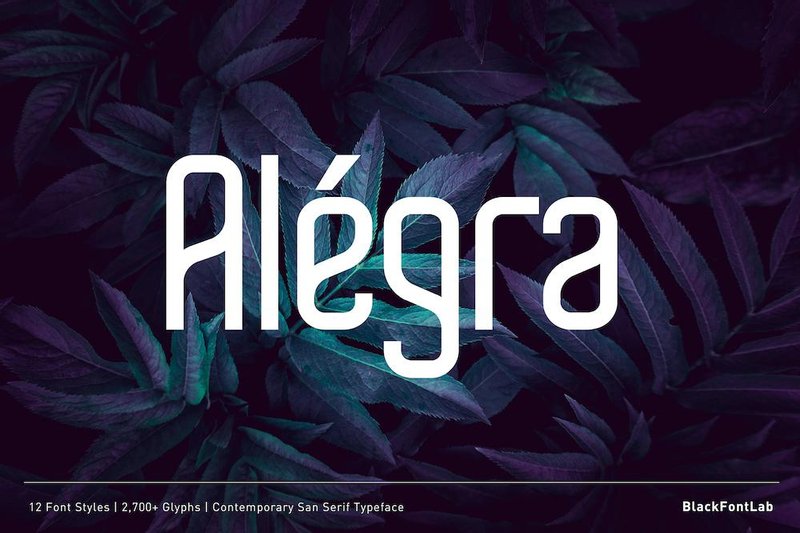 Alégra is a free modern and minimalistic Sans Serif font with flowing curves. Created by Black Font Labs, this unique font has a stylish but formal futuristic look. On downloading, you get both TTF and OTF font files.
Misto Font – Free (Cyrillic and Latin)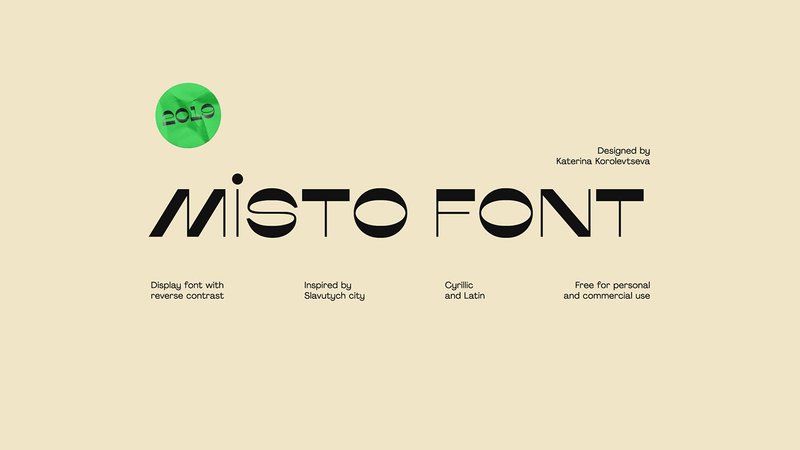 Misto font is a free reverse-contrast display typeface designed by Katerina Korolevtseva. Its unique structured letterforms make it an eye-catching fit for headlines, brand identities, websites, packaging and posters. Download includes the font in TTF, OTF, Web Font formats. Misto supports both Cyrillic and Latin.
Little Bird Free Vintage Script Font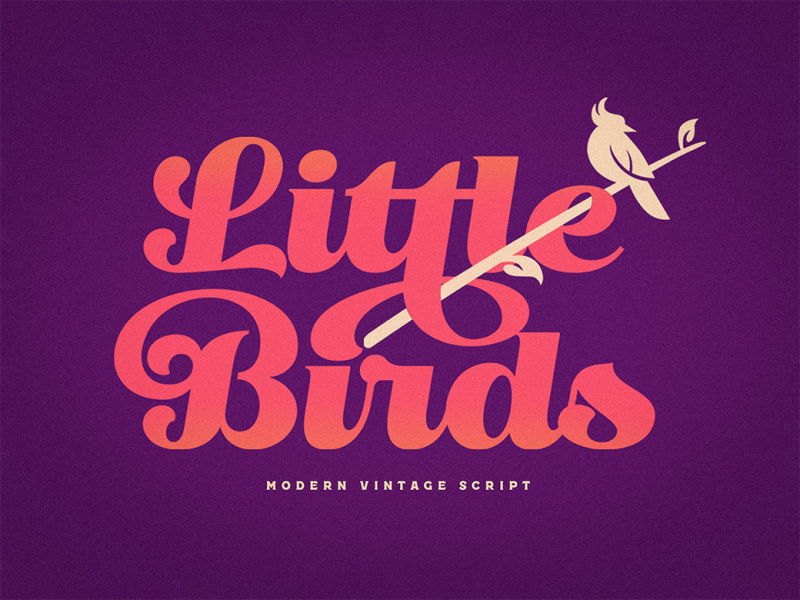 Little Birds features a modern-vintage letter design with beautiful ligatures that will make your design stand out. Released for free download by Senzana, this vintage script font is available in OTF, TTF, EOT, and WOFF formats.
Rokurou Free Display Font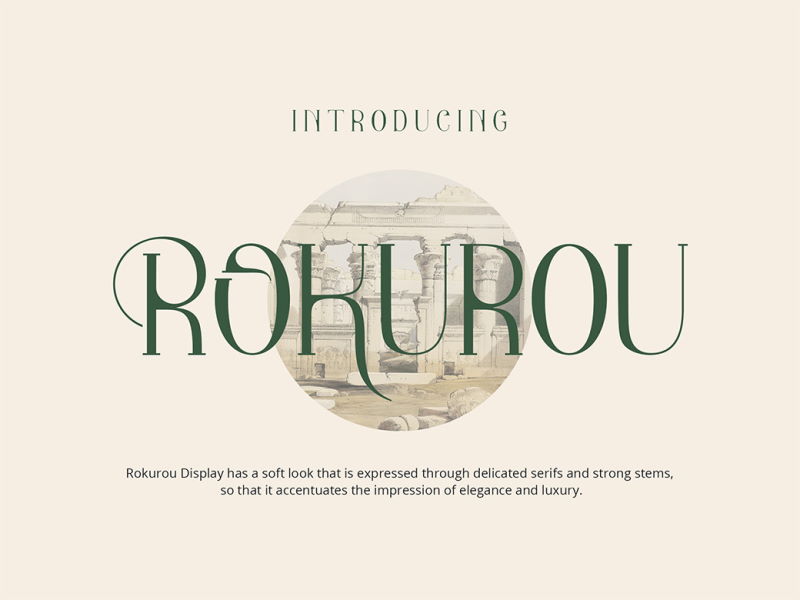 Rokurou Display by Damelev Studio is an elegant serif font with contrasting letterforms that give out an impression of elegance and luxury. This font will fit any creative project. Available for free download in OTF and TTF formats.
Fungis Grotesque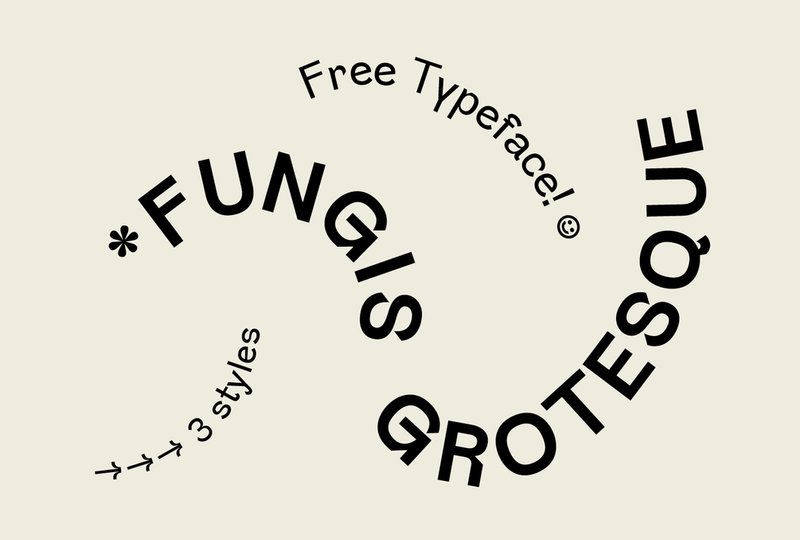 Fungis by Milena Leimig is a free modern Sans Serif font family in 3 styles – Regular, Bold and Heavy. Its curves and cut bowls in some of the letterforms give it a unique look. Free for commercial and personal use, the font comes in TTF, OTF, WOFF and WOFF2 formats.
Jangkuy Free Display Font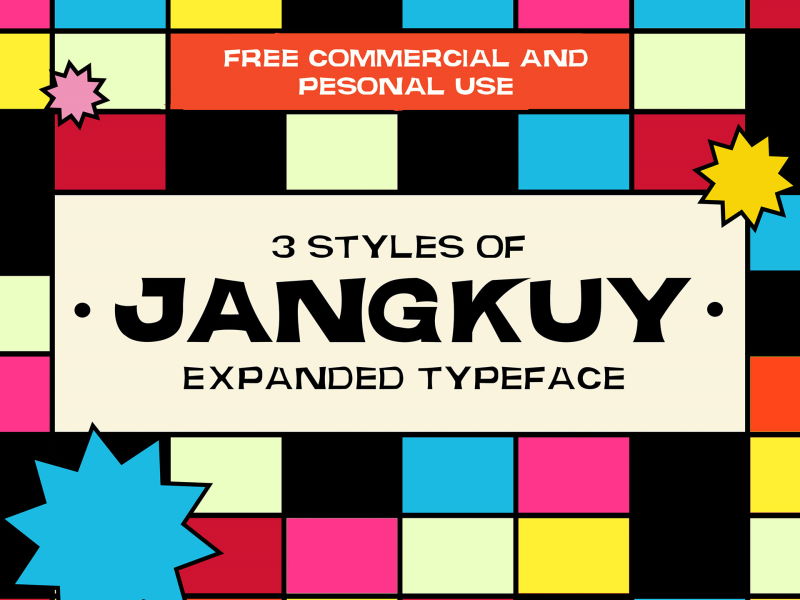 Jangkuy is a great font you can use to design cool titles for posters, social media graphics, video thumbnails, and banners. It features bold, wide letterforms. The font is free to use in your personal and commercial projects. Created by Atas Project, Jangkuy comes in 3 styles – Regular, Bold and Black and is available for free download in OTF format.
Pikolo Free Cool Font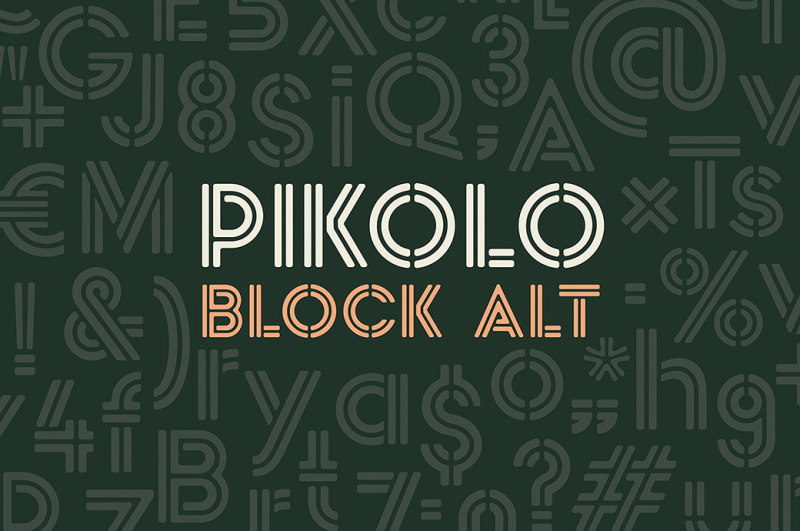 Pikolo Block Alt is a display font with characters made of slightly rounded lines giving it a unique playful feel. It draws inspiration from vintage woodblock printing. Perfect for headings, titles and logos, this cool font by graphic design studio Ideabuk can be downloaded for free in OTF format.
Silverfake Slab Serif Free Font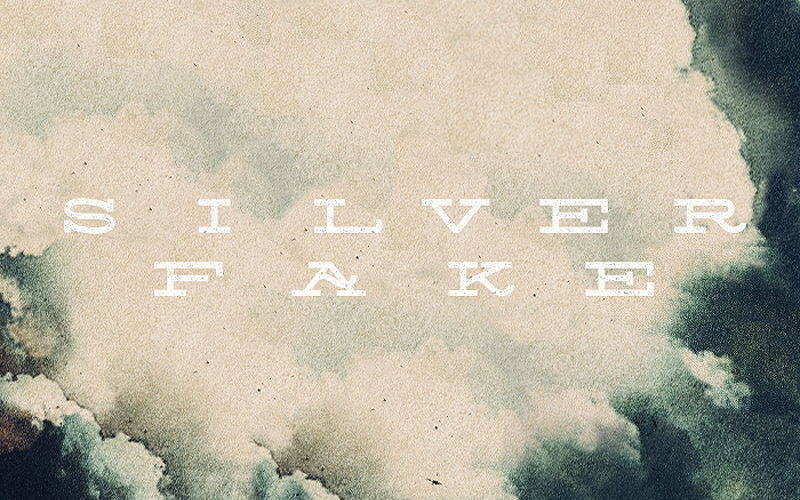 A contemporary slab serif font, Silverlake by Alexey Frolov features wide letterforms that will make your headlines stand out. The font is capital only but includes some alternate characters. Available for free download in TTF and OTF formats.
Senilità Free Retro Display Font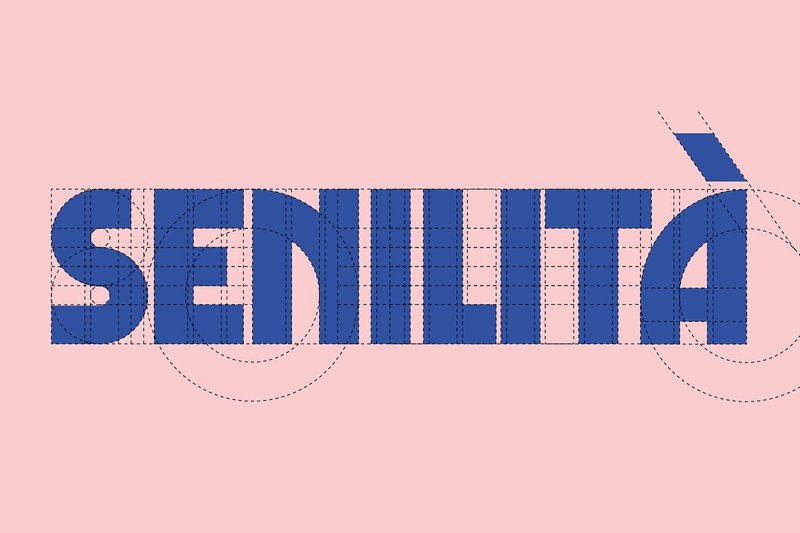 Featuring a stylish geometric design, Senilità takes inspiration from retro styles of the mid century and art deco typography. With this font, you can create impactful headings and titles. Designed by Pietro Filippeschi, the font is free to download in OTF format.
You may also like: Best Retro and Vintage Fonts
Messenger Font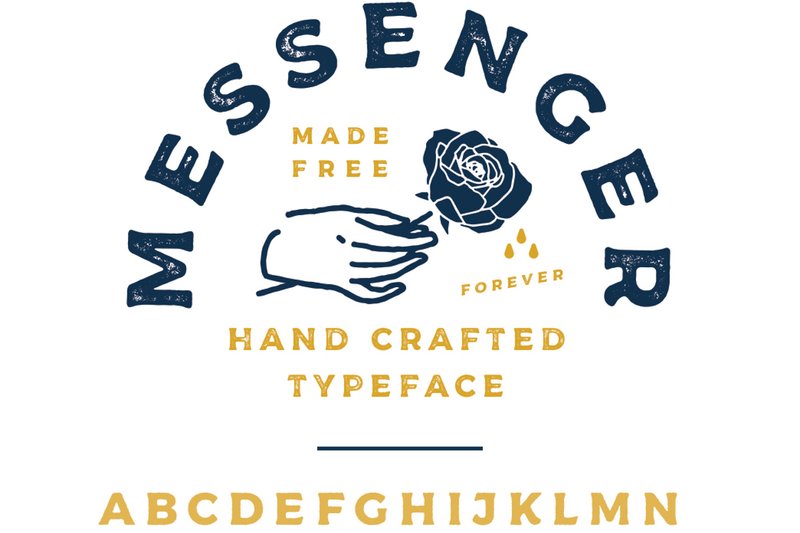 Messenger free font by Alex Joganic is suited for all your vintage themed projects especially branding, t-shirt graphics and packaging design. The font comes in 3 styles – Regular, Rough and Textured, perfect to add a vintage touch to your design. Font format: OTF.
Moalang Display Font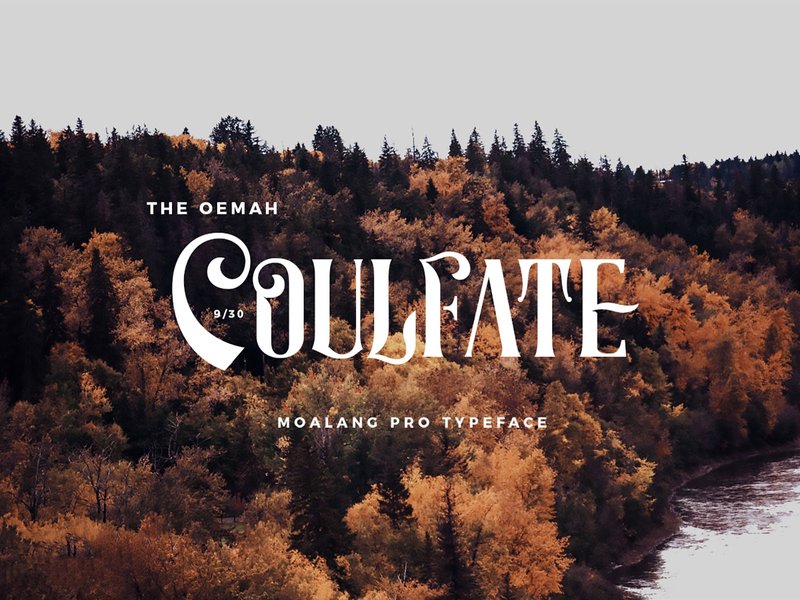 Moalang is a stylish display font featuring artistic curves and decorative elements. The font will look great on book covers, posters, flyers, logos, and more. Designed by Swistblnk Studio, the font is available for free download in TTF format.
Luam Free Font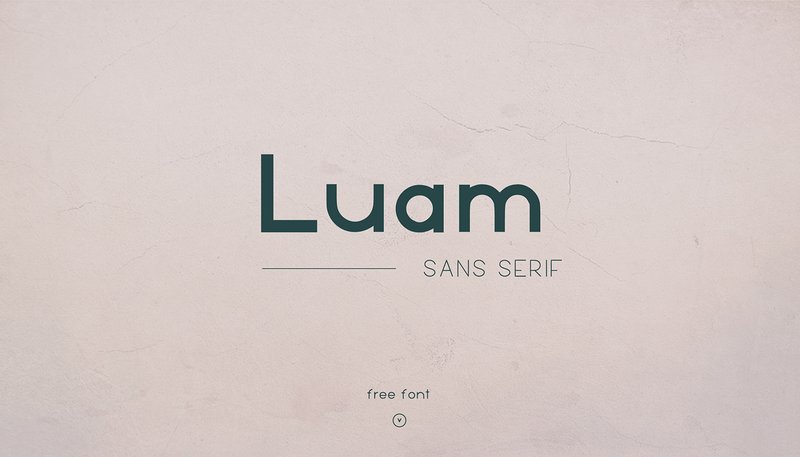 Luam is a beautiful and simple sans-serif font in 3 styles – Light, Regular and Bold. It comes with a complete set of characters, numbers and symbols. This free for commercial use font by Patricia Castro Vazquez is perfect for branding and title designs. Font format: TTF and OTF.
Quantum Free Futuristic Font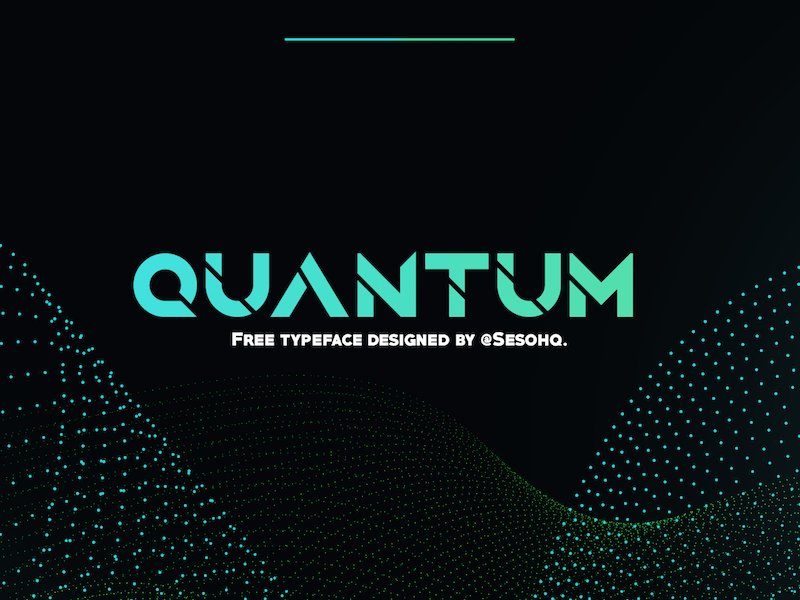 Quantum is a free bold gaming inspired font with a futuristic vibe. It's a great choice for any design related to gaming, space and sci-fi such as thumbnails for gaming YouTube videos, futuristic social media graphics and branding. Cool fonts like Quantum will help you create high-impact typography. Designed by Greg 'Sesohq' Ortiz, Quantum is free to download in OTF format.
Also see: Best Sci-Fi and Techno Fonts
RedSky Free Signature Font
RedSky is a stunning signature script font that will add elegance to invitations, headers, logos, social media posts and greeting cards. You can pair it with a serif or a sans serif font to create interesting designs. Created by Masanis Studio, this luxury script font is free to download in OTF, TTF and Web Font formats.
Bogam Free Bold Typeface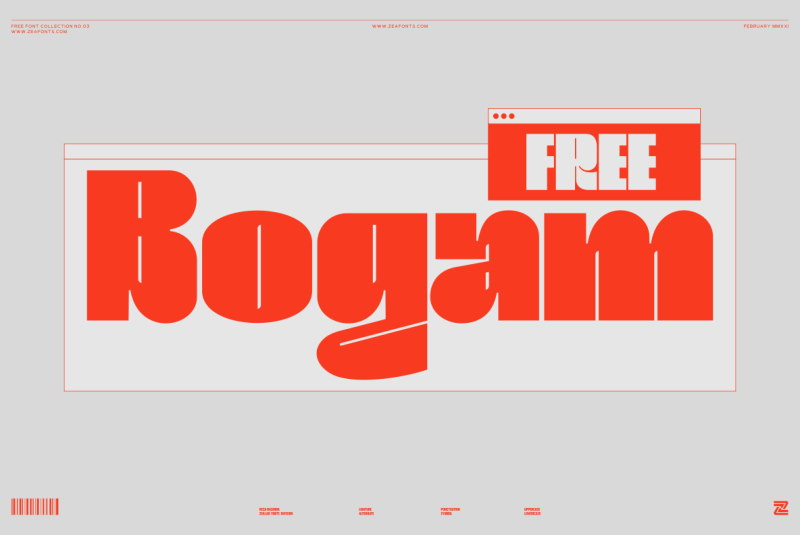 A free display font by Bagerich Type Foundry, Bogam takes inspiration from urban lifestyle, music and fashion needs. When you need to design stand-out text for a logo or headline, bold font like Bogam is all you need. Free download includes TTF and OTF font files.
Tablón Free Geometric Typeface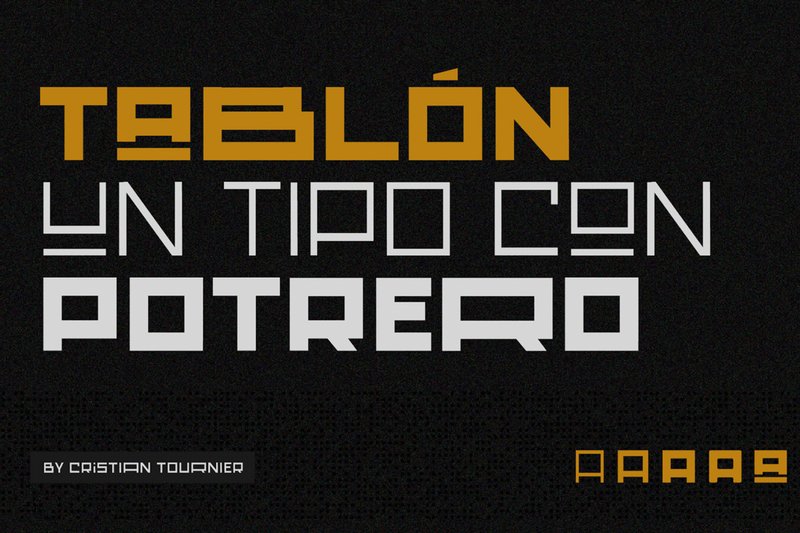 For creating Tablon, designer Cristian Tournier took inspiration from old club signs in his neighborhood. It is a typeface family in 3 weights – Regular, Medium and Black and a rounded style for the Black weight. This free geometric typeface will add personality to any text such as titles, magazine highlights, books, posters, advertising and branding. Available for free download in TTF format.
Gossamer Free Outline Font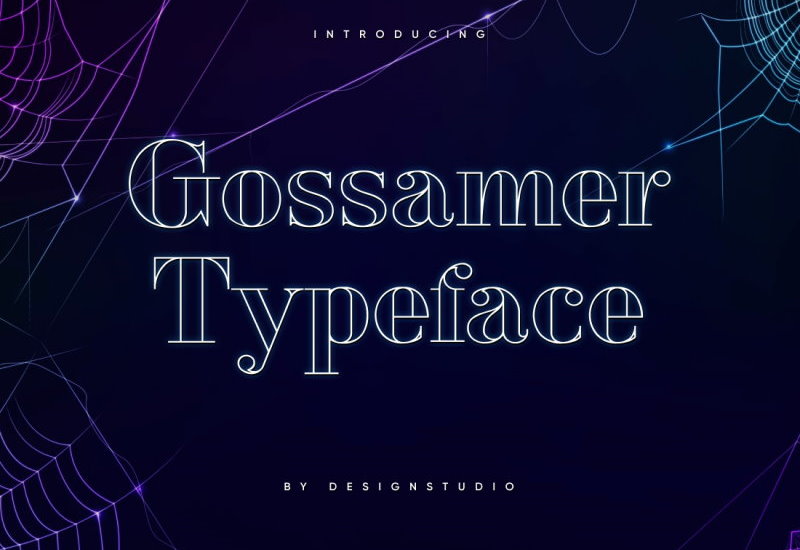 Gossamer is an outline serif font that you can pair with filled lettering, images and shapes for creating eye-catching banners, headlines, ads, business cards, book covers, web design as well as print design. It is available for free download in OTF format from our site. Font Designer: Master Bundles.
Odachi Free Brush Font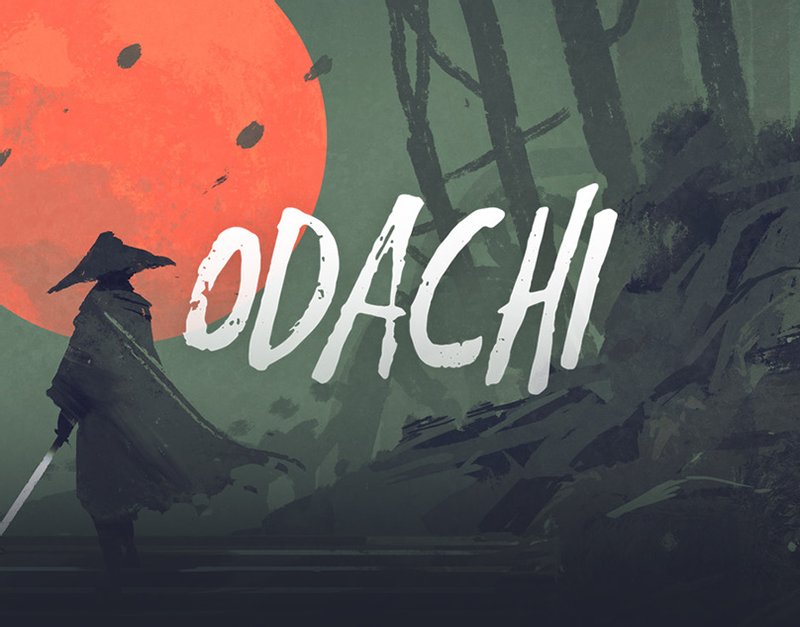 Odachi is an elegant free brush font with a rough eroded character set. Created by Mehmet Reha Tuğcu, it's completely free to use in your commercial projects. Download includes OTF and webfont files.
Holtzberg Free Textured Font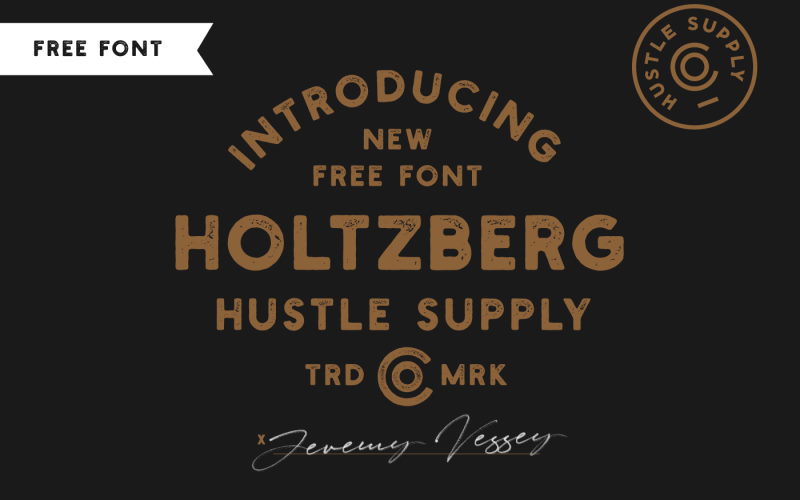 Holtzberg, by Jeremy Vessey, is another free vintage font that is great for vintage logos, restaurants, barbershops, bars, coffee shops, etc. The font features letterpress texture that adds to its bold aesthetic. This assertive typeface will make a strong statement in any design project it is used in. Available for free download in OTF format.
Lil Stuart Fonts Collection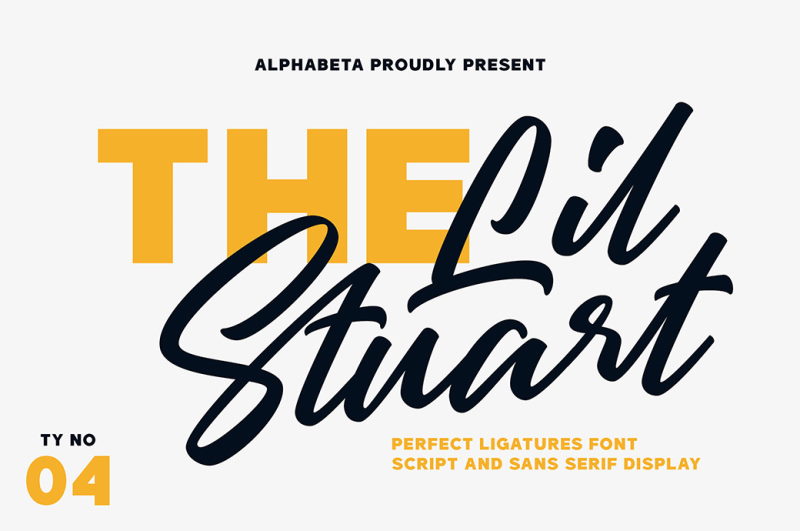 Create artistic designs with this free pair of a handwriting script and a strict sans serif display font. Perfect to add typographic contrast and diversity in your projects. Designed by Alphabeta and free to download in OTF and TTF formats.
Cunia Free Bold Sans Serif Font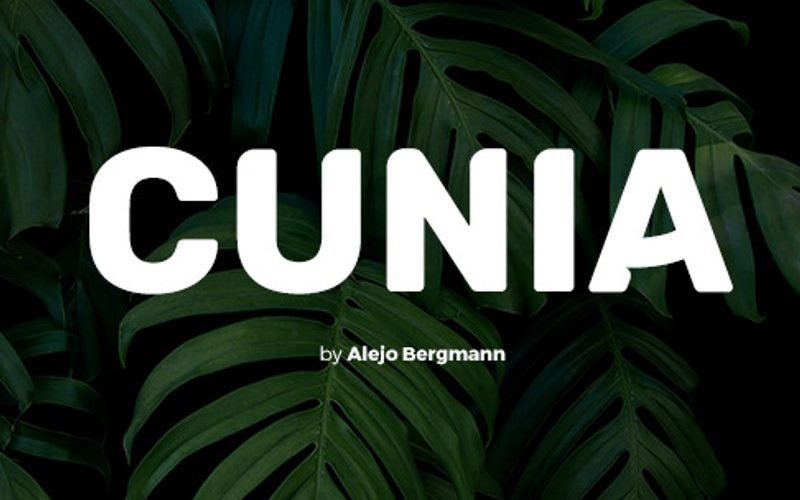 Cunia is a bold sans serif font with slightly rounded corners that'll give your text a subtle softness. An uppercase font, Cunia is designed for headlines and titles. Courtesy of Alejo Bergmann, the font is available for free download in OTF format.
Bourbon Grotesque Free Font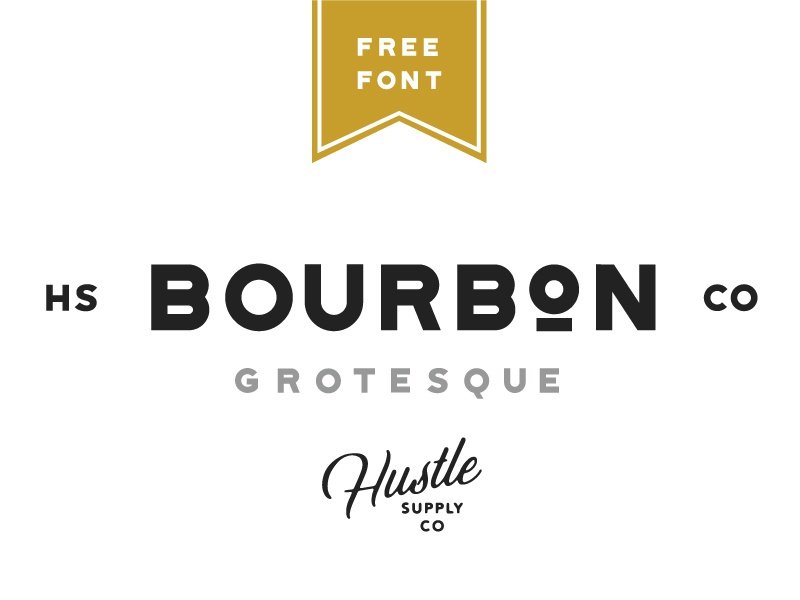 Bourbon Grotesque is a creative display font that comes with a bold design for crafting attention-seeking headlines, titles, logos, and posters. Free to use and available in OTF format, designed by Jeremy Vessey.
Wild World Free Title Font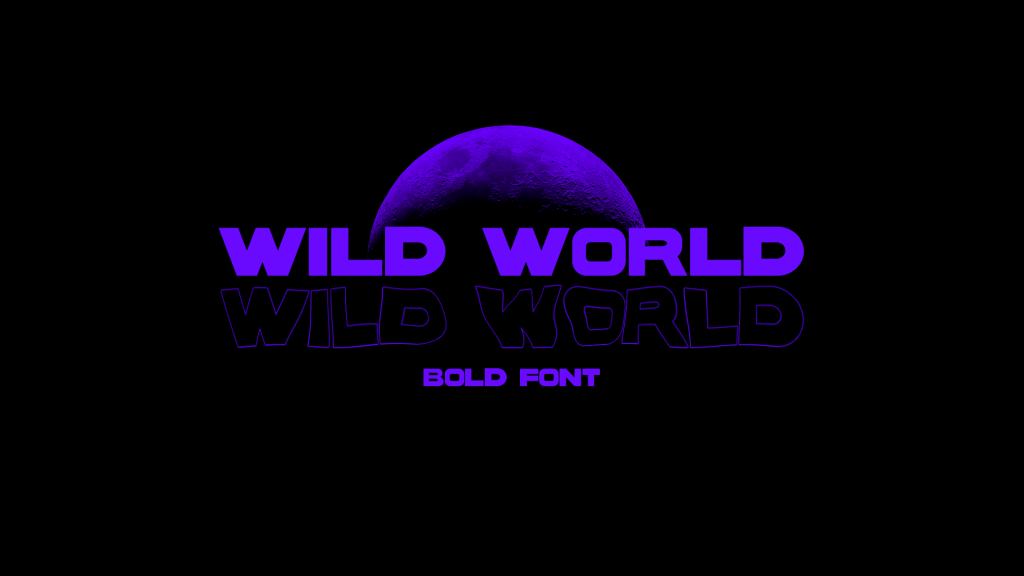 Wild World is another great free headline and title font. Created by Abdullah Mosad, it features wide, bold letterforms and can be downloaded for free as OTF font file.
If you liked this collection of free cool fonts, do not forget to share this post on your social channels. We are grateful to their designers for creating such amazing fonts and offering them for free download. In case you have any cool free font to add to this list, do share it in the comments below. Thank you!
You may also want to check out more such font collections from our site: