Microsoft Virtual Academy is hosting a series of Live Events that provide free tutorial sessions on multiple technologies including app and game development. The latest live event in this series, which is scheduled on September 11, 2014, is going to teach you how to port Unity Games to Windows Phone and Windows Store platforms.
This event is targeted towards developers who have existing unity games on iOS or Android platform and want to bring their game to the Windows Platform. According to Fortumo  "If you have a cross-platform application, 10 percent of your users might be lost if you're not porting your game to the Windows platform."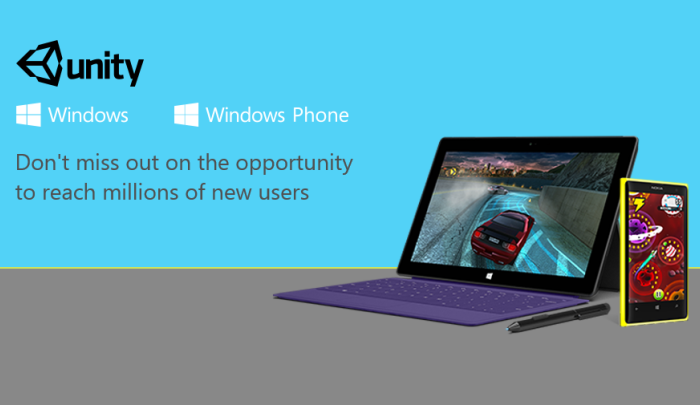 This talk is being presented by Jaime Rodriguez (Principal Program Manager at Microsoft) and Mickey MacDonald (Microsoft Canada Technical Evangelist​) and has the following course structure:
Porting Unity Games to Windows Store and Windows Phone (Course Outline)
Getting Started: Tools, Settings, and Project Structures
Porting Your Game: Hardware & Software Differences
Plugins: A Deep Dive into the Runtime
Light-Up: Making a Great Windows Game
Optimizing Your Game, Advanced Troubleshooting
The Windows Store: Monetizing and Submitting Your Game
Programs & Offers, Resources, Next Steps, Q&A
Please head over to the Live Event Page to Register for this free Event.
In case you miss it, you will be able to find the recording of the event later at the Microsoft Virtual Academy Live Training Events page. Update: Recording of this event is now available here.
While you are at it, you may also want to check out the Microsoft Incentive program for Unity developers which provides free incentives when you port Unity games to the Windows Platform.