With the popularity of Material design in building web application dashboards, it is natural to seek the same design principles in other customer facing UI such as an ecommerce website. MDB, the team behind one of the best material design UI kit, has launched a specialized UI Kit for building eCommerce websites and themes.
MDB eCommerce
Meet MDB eCommerce, a professional UI Kit built with Bootstrap 4 offering super simple installation and ready to use themes and templates.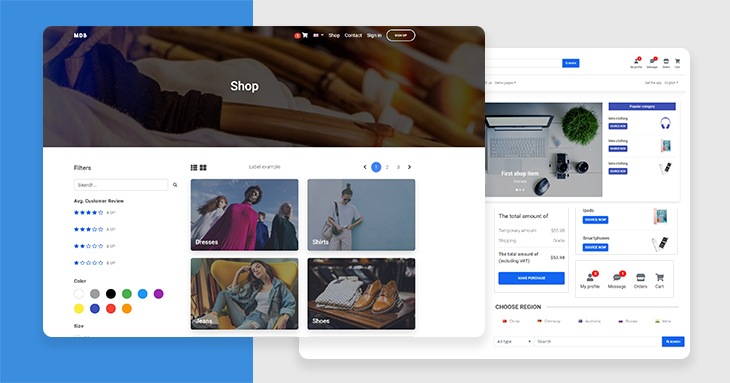 MDB eCommerce offers 400+ eCommerce components, 50+ eCommerce sections and 20+ eCommerce pages which can help you setup an ecommerce site fairly quickly.
Features
Here are a few demo screens built with this material design ecommerce UI kit. You will find demo template of all kind of pages related with an e-commerce website such as shop homepage, product listing page, product pricing and detail page, shopping cart, blog for the site, contact and about page etc.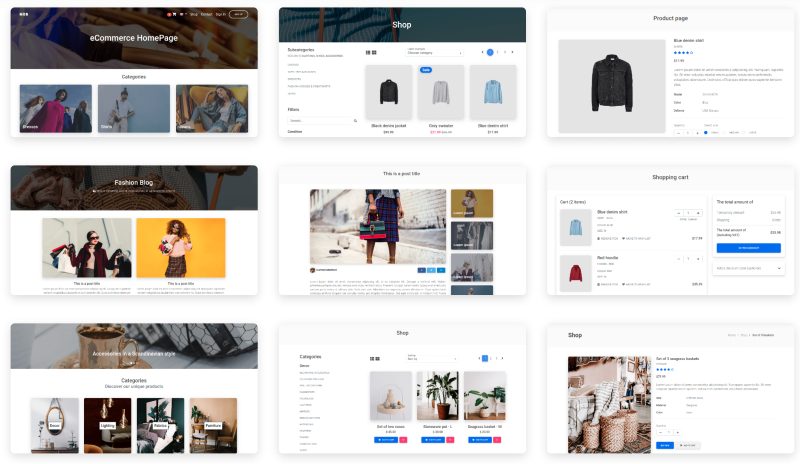 There are many design blocks also available such as product preview with mouse rollover, tabs for switching between description and reviews, product filter and search panel, checkout form, user signup and login etc.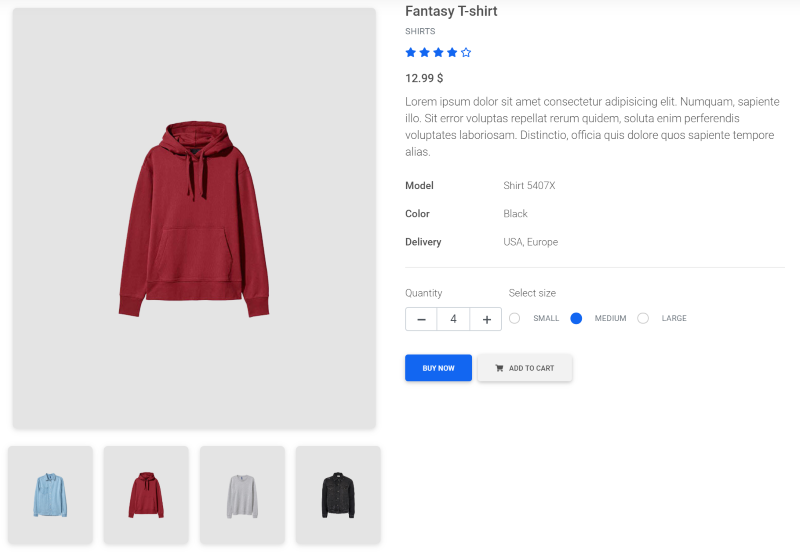 Apart from the components listed above, you can also make use of the power of Bootstrap and material design components such as buttons, progress bars, tabs, switches, pagination, dropdown etc.
Do check out their full demo yourself to find out more.
You can buy a license of MDB eCommerce UI Kit from here.
You might as well want to check out these free ecommerce icons for using on your own online store.