To give a fresh look to your desktops and mobile phones, Super Dev Resources brings to you beautiful free HD landscape wallpaper with mountains, clouds and greens.
The wallpaper is available in three different resolutions – 1280×720 px, 1600×900 px and full HD 1920×1080 px as high quality PNG images.
A bright yet soothing color palette and subtle shadows feature in this flat design style inspired landscape wallpaper.
Preview
Here is the preview of the landscape wallpaper. Download this wallpaper in different resolutions after the preview.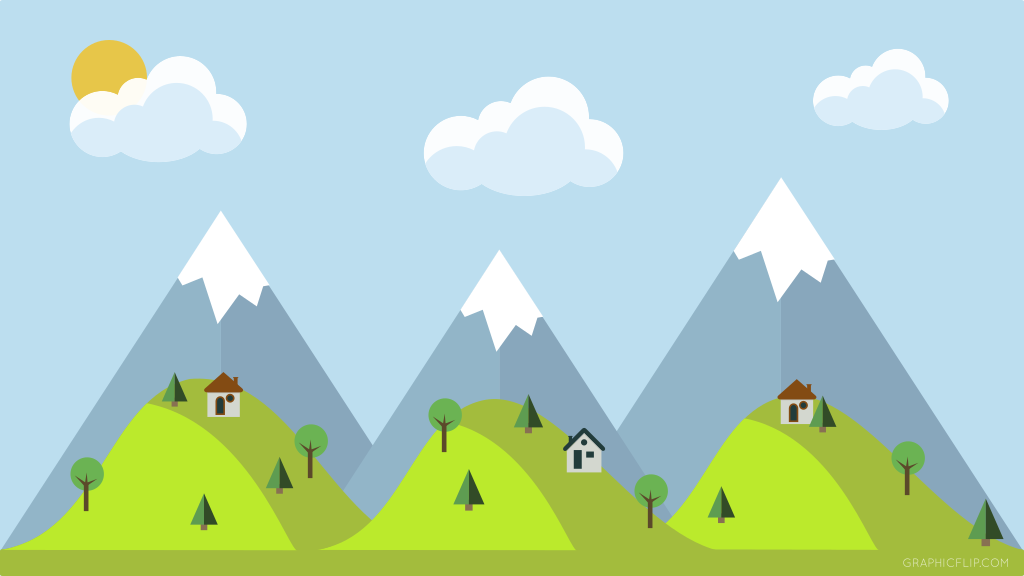 This wallpaper is available for free download under Creative Commons Attribution license. Please keep the watermark if you use this image. For more details, kindly visit the licensing page.
Download Flat Mountain Landscape Wallpaper
You can download this wallpaper in different sizes below.
This landscape background can also be used as game background or as background image in websites. If you need its higher resolution versions like 2K and ultra HD 4K wallpaper or the source SVG file for using in games, kindly drop us a mail with your request.
Inspiration
While browsing through articles on Medium, I had come across a flat style background image from which I drew inspiration to make this wallpaper in Inkscape. Unfortunately I was not able to find the article or the background. If you are the creator of the original background, please let me know in the comments, I would definitely credit you and your work.
To me this wallpaper gives out a feeling of warmth in this cold winter season and I hope this feeling resonates with you too :).
Before you go, do check out the freebies section where we keep releasing free design resources.
Do also share this post if you liked the freebie and help spread the word, thank you! :)