In this post, we bring to you a collection of high-quality vintage and best retro fonts to add a touch of nostalgia to your work.
When designing influenced by the art and culture of a particular era, it is best to choose fonts that visually represent that time period. And that is why we have included typefaces inspired by the aesthetics of different times, whether it is classic style from the early 1900s, the pop art style of 50s and 60s or the movies, music and visuals from the 70s and 80s, you have it all!
You will find a mix of different styles of fonts, from retro script fonts to brush typefaces, bold all caps fonts to narrow condensed fonts, from monoline scripts to multiline fonts, pixel fonts, vintage fonts and many more. These fonts are perfect for your vintage and retro style design projects such as flyers, banners, invitations, t-shirts, posters and logo design.
Our collection has both free and premium fonts and we have put them in different sections for easy browsing. The 80s and 90s designs have been trending in recent time, you'll find below a pretty good selection of retro fonts that are influenced by the font styles from these iconic decades. Read on!
Best Free Vintage & Retro Fonts
All these fonts are free for personal and/or commercial use. Below you will find preview images and links to download these retro fonts for free. A few of them like Pacifico, Lobster and Grand Hotel are also available on Google Fonts from where you can embed them in your websites or use these old time fonts on Google Docs and Google Slides online. We have included the links to Google Fonts directory wherever applicable.
Streetwear – Free Retro Script Font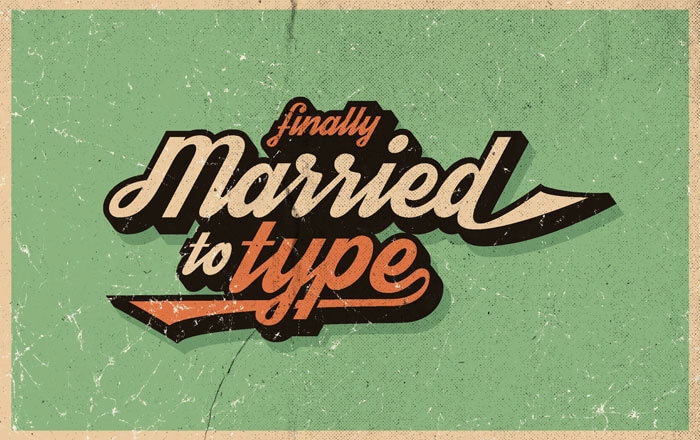 Streetwear is bold and stylish retro inspired script typeface suitable for logo, poster, branding, packaging and t-shirt design. It looks like 1960s and 70s fashion and sport related typeface, unique and fun at the same time.
You can access Streetwear's alternate characters by using OpenType savvy programs such as Adobe Illustrator and InDesign. Designed by Artimasa Studio.
Sabo – Free Pixel Font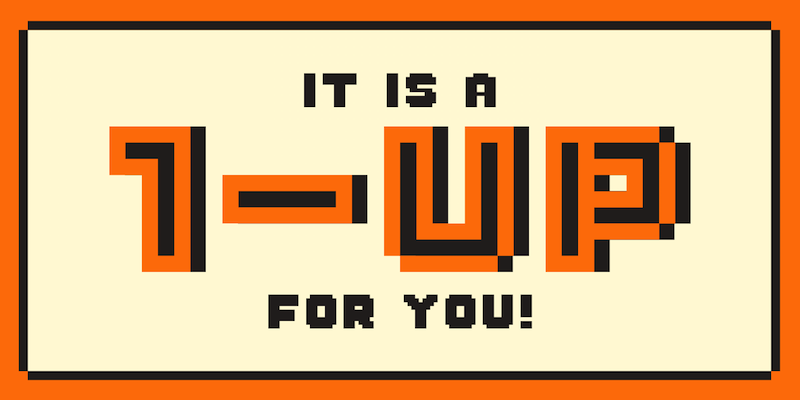 Sabo is a free 8-bit pixel font inspired by the pixelated font styles of the 80's. Available in two styles- Filled and Outline that you can combine to create a 3D effect. This font is perfect for your retro arcade themed designs for games, t-shirts and posters.
Designed by Philippe Moesch, Sabo is available for free download in OTF format.
Bernier – Free Vintage Font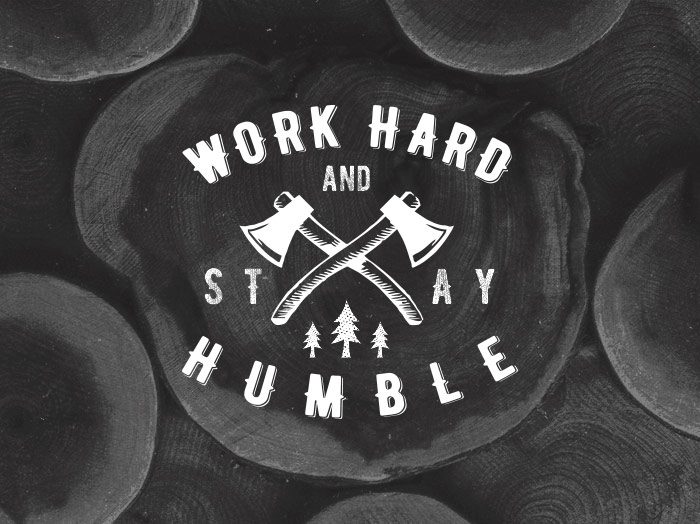 A vintage look Bernier is an all caps font. This free font comes with 3 different styles (Regular, Distressed & Shade). It is perfect for vintage badge, old school style typography, and logotype.
We used its regular and shaded styles in creating our free poster: Stay Hungry Stay Foolish – Inspirational Quote Poster.
Font designed by Ryan Pyae. Available for free download in TTF format.
Streamster – Free 80's Retro Font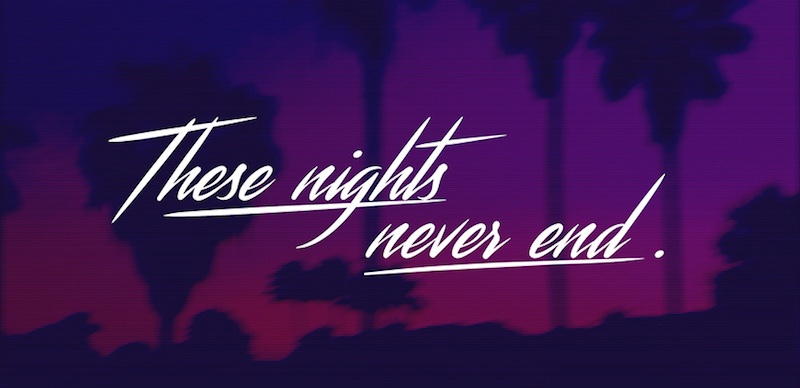 Streamster is an 80's style inspired script font designed by Youssef Habchi. The font is perfect for creating retro style neon posters and headlines. Available for download in TTF format, Streamster is free for use in personal projects.
Carosello – Handmade Vintage Font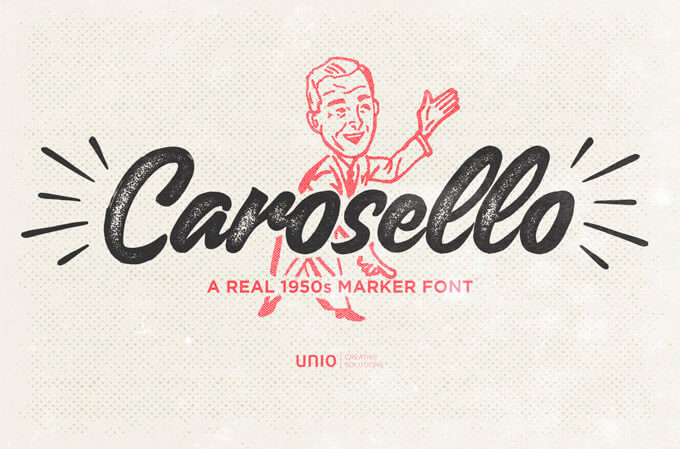 Carosello by Unio is a marker font inspired by the vintage ads. Created with a real sharpie to preserve and show typically hand-written imperfections.
This highly versatile hand-made font is perfect for creating stunning 1950s hand-lettered quotes, inspirational phrases and vintage designs. Font formats: OTF & TTF.
Ansley Display – Free Retro Slab Serif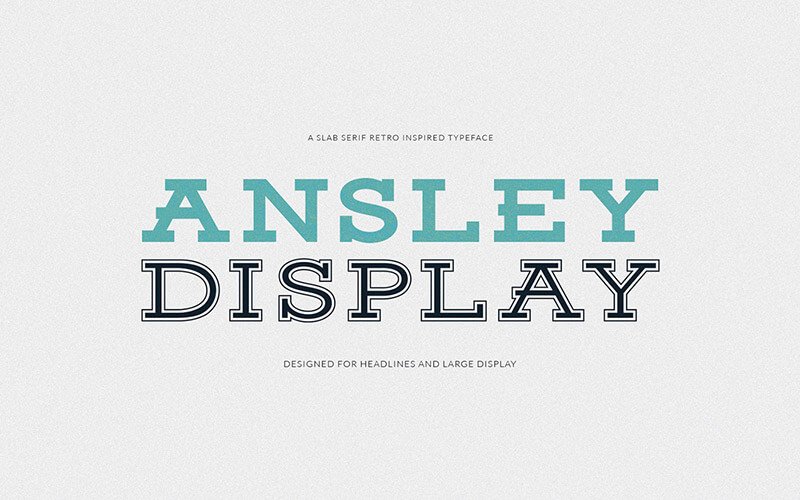 Ansley Display is a slab serif retro inspired typeface made by graphic designer Kady Jesko. Designed for headlines and large displays.
This free font comes in 6 different styles – regular, bold, black, inline, outline and light as TTF font files.
Good Times Regular – Free Retro Futuristic Font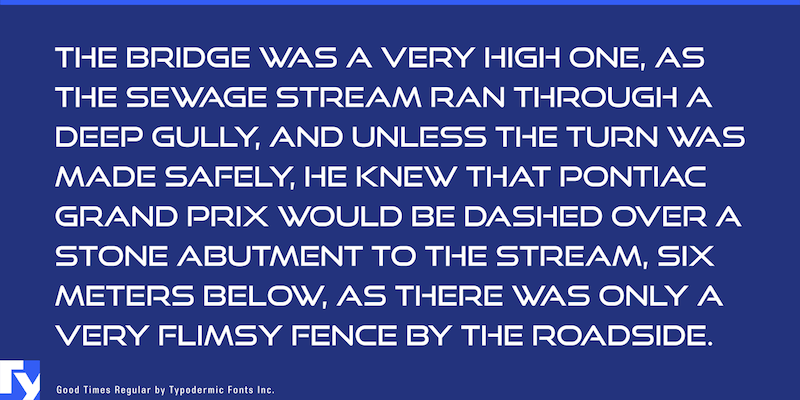 Good Times is a 1980's techno headline font inspired by the lettering used on Pontiac cars from about 1989-1994. Uniform weight lines and disconnected strokes give its letterforms a futuristic feeling. It comes in 15 styles and its regular weight is available for free download in TTF format. Designed by Typodermic Fonts.
Related read: Best Sci-Fi and Techno Fonts
West Side – 80s Free Font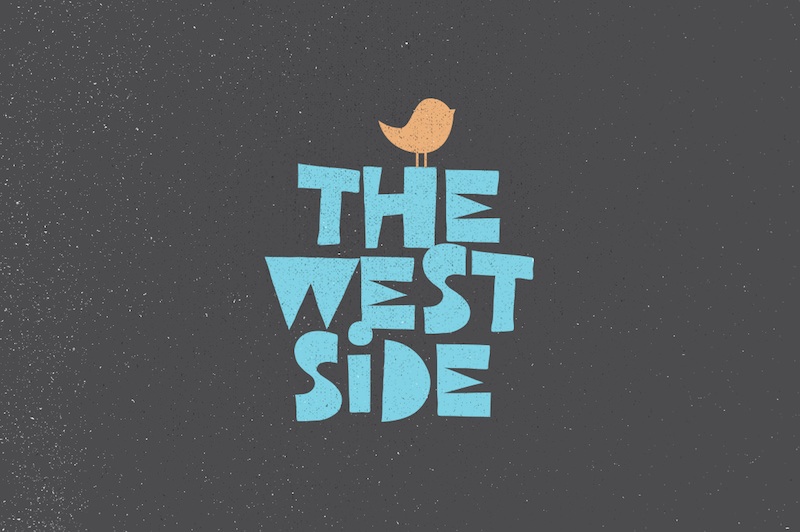 West Side from Artimasa Studio is a block-styled handcrafted typeface inspired by the 1980's handmade poster designs and illustrations. West Side retro font is free for use in personal and commercial projects. Font Format: OTF.
Still Time -Free Retro Script Font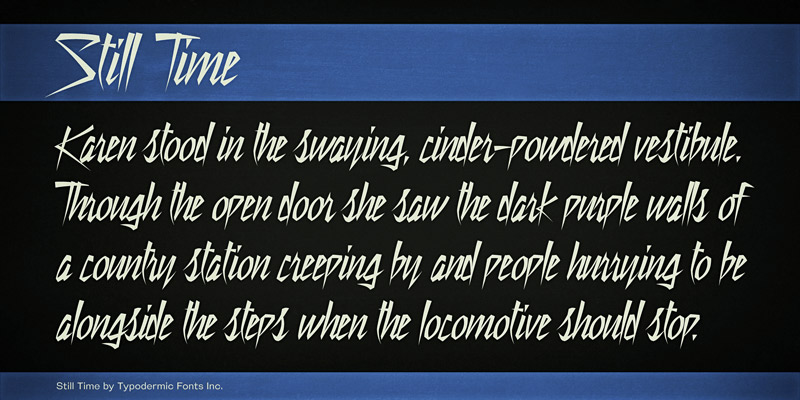 Still Time is a free 1980's rock and roll inspired display font. The font license allows free commercial use. Designed by Typodermic Fonts, Still Time is available for download in TTF format.
Lobster – Retro Google Font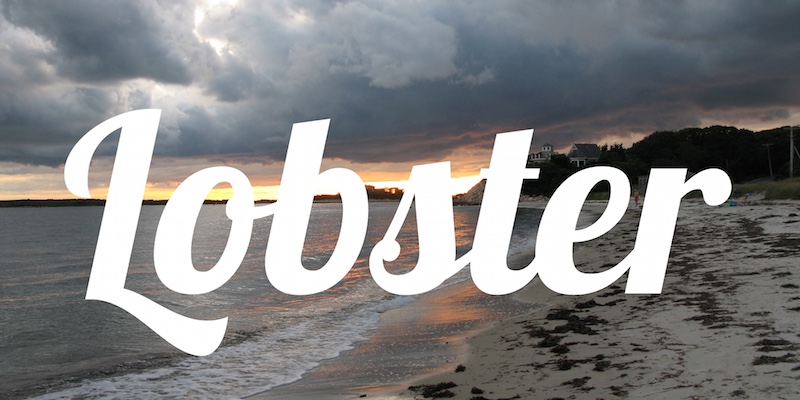 Lobster is a bold condensed retro script font that includes hundreds of subtle ligatures and alternates.
Created by Impallari Type, Lobster is available on Google Web Fonts Directory from where you can embed it on your website or download the font in TTF format for use in graphic design software.
Lazer 84 – Free 80s Retro Font
Lazer 84 by Juan Hodgson is a free retro style brush font inspired by the 80's. The font includes numbers, symbols and accents. Available in TTF format.
Alt Retro Typeface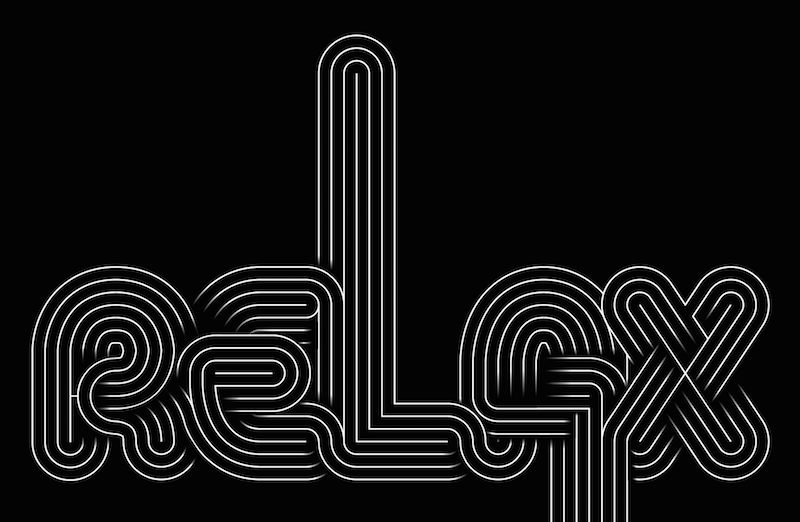 Alt Retro Typeface by Andreas Leonidou is a multiline font that reminds of old colorful disco signages. It is a unicase font with rounded characters.
Alt Retro is available in 5 weights – Thin, Light, Regular, Bold and Black and is completely free to download. Font Format: TTF.
Lorena Thin Font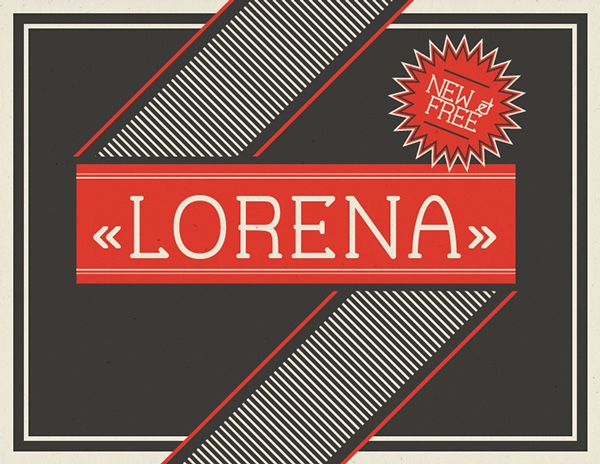 A stylish thin font, Lorena features sharp serifs and is available in 3 weights – Regular, Medium and Bold.
Created by Arnold Hoepker, the font can be downloaded for free in TTF format.
Pacifico – Vintage Google Font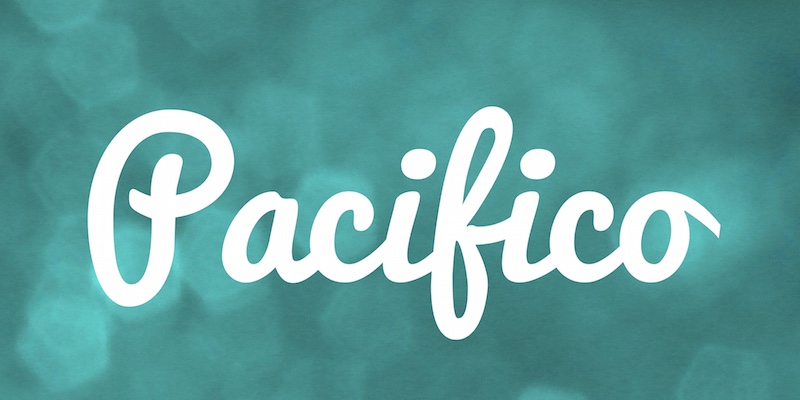 Designed by Vernon Adams, Pacifico is a fun brush script handwriting font inspired by the 1950s American surf culture. Pacifico is available on Google Fonts for use in your web design project. Font Format: TTF.
Metropolis Art Deco Font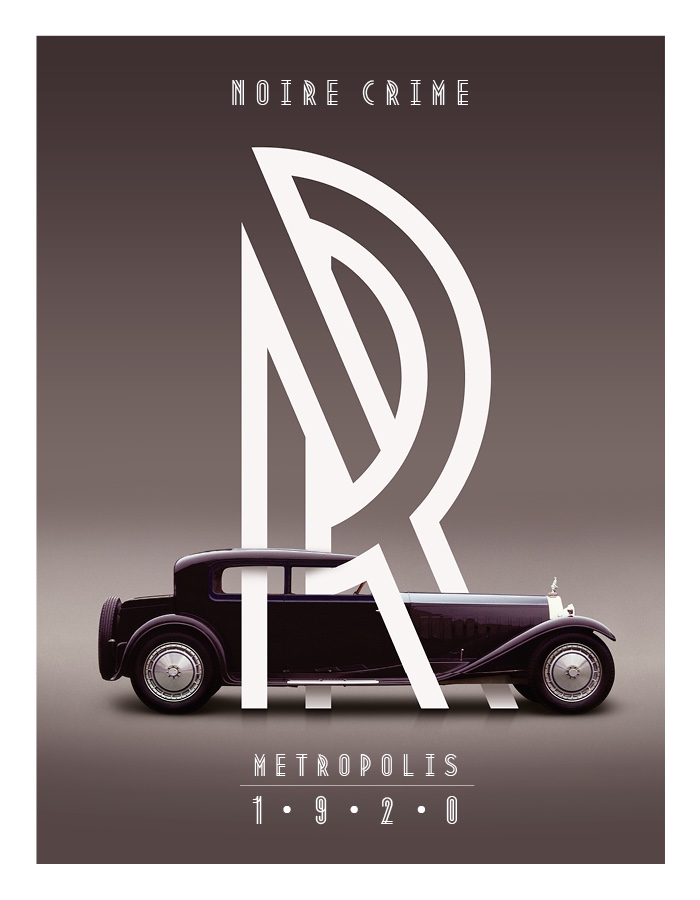 Metropolis, by Josip Kelava, is an Art Deco style font inspired by the industrial movement of the 1920's.
Featuring double lines, Metropolis is a bold typeface perfect for when you are working on a retro or retro-futuristic look in your work. Available for free download as OTF file.
Charming Free Vintage Font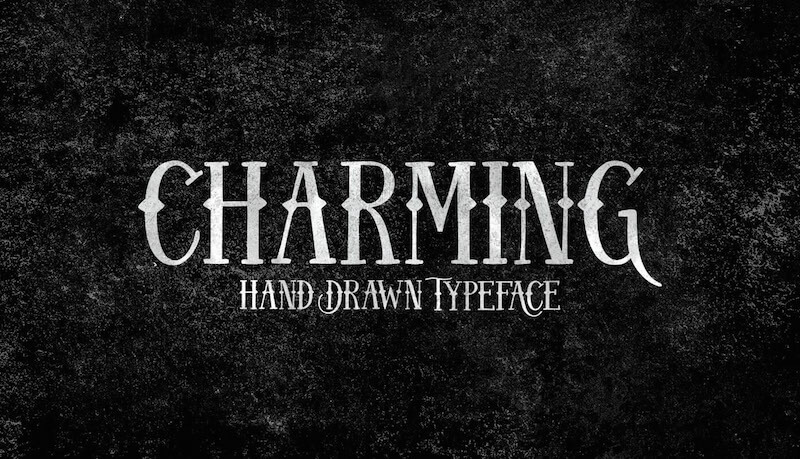 Charming is a hand drawn font inspired by the vintage American and folk lettering. It is suitable for logos, signage design, ads, posters and lettering quotes.
Designed by Anastasia Dimitriadi the font is delivered in OpenType format and supports Latin, Greek and Cyrillic character set.
Nickainley Monoline Script Font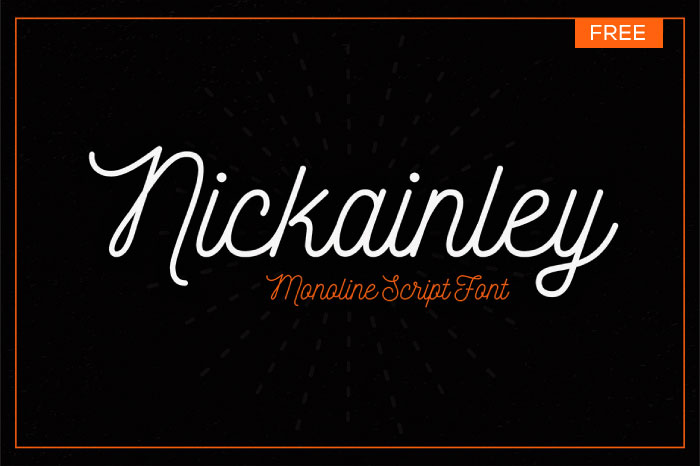 Nickainley is a monoline script handwriting font with a touch of classic and vintage in uppercase, lowercase characters, numeral, and punctuation.
Created by Seniors Studio, this font can be used for various purposes such as logos, badges, wedding invitations, t-shirts, signage, posters, etc. Font format: OTF.
Marketing Script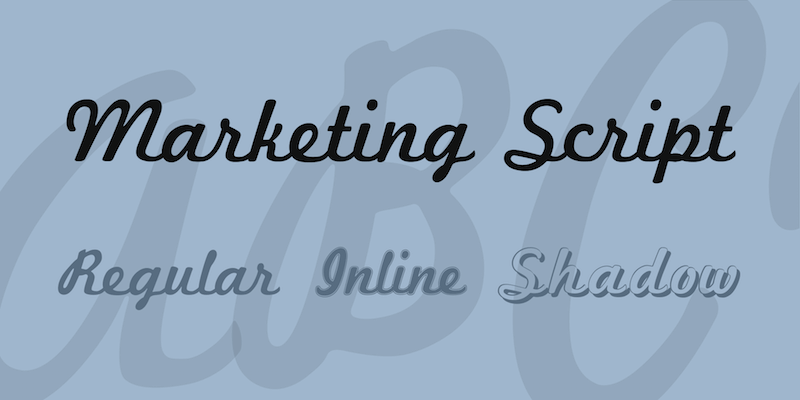 A formal cursive font, Marketing Script features flowing, connected characters with excellent legibility. The font comes in 3 styles – Regular, Inline and Shadow.
Designed by typographer Dieter Steffmann, the font can be downloaded completely free as TTF font files.
Arkana Script Vintage Font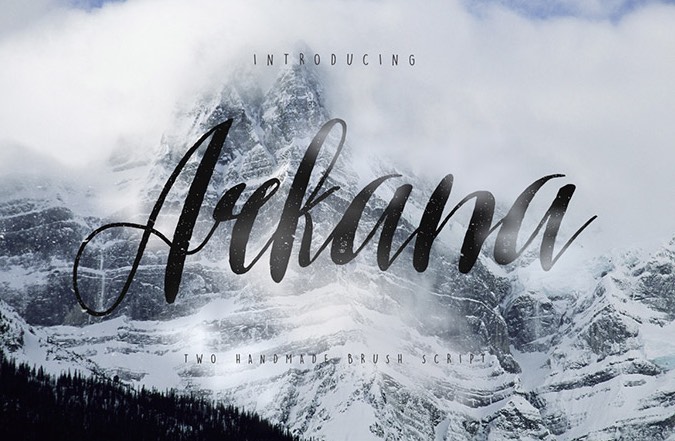 Arkana is an elegant brush script font with a wonderful vintage look. It comes in two styles – vintage and rough to give your designs an authentic handcrafted feel. Arkana Script would perfectly suit for your stationery, logos and much more.
The download package includes TTF, Open Type, and Web Fonts formats. Font designed by Maulana Creative.
Maxwell Vintage Font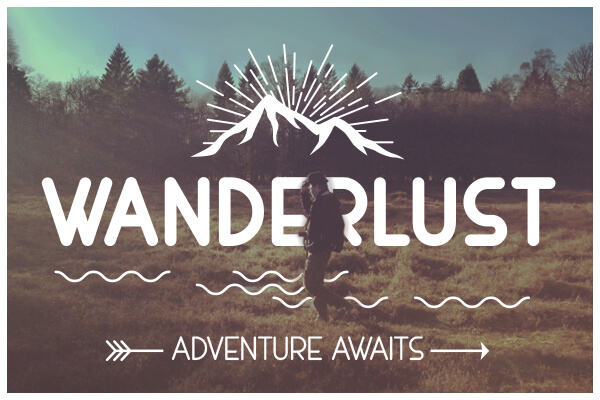 Maxwell by Ryan Pyae is a family of 3 font weights – Light, Regular and Bold.
Sporting a vintage look, this font is applicable for any type of graphic design for web, print, motion graphics etc and is perfect for headlines and logotypes/wordmarks. Font format: TTF.
REN Retro Typeface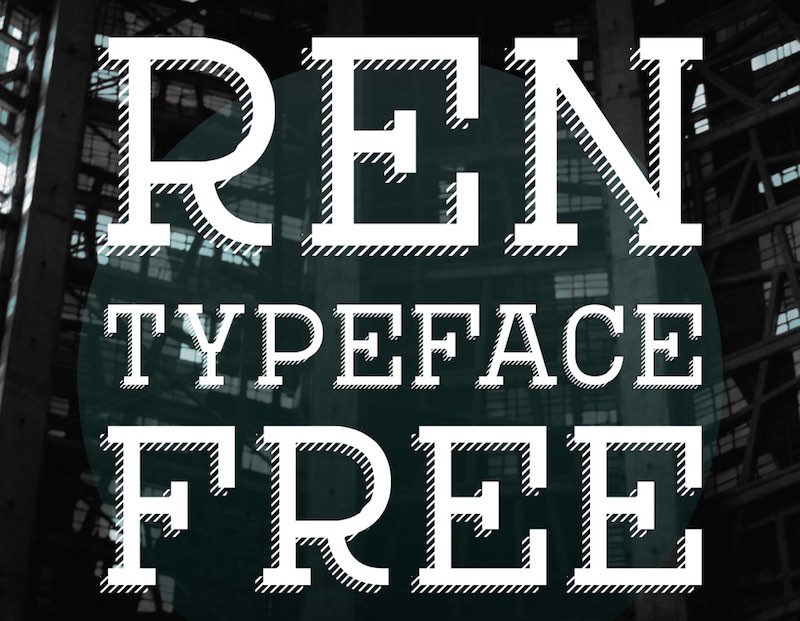 An uppercase only font, REN is a free retro font by designer Andreas Leonidou.
The font comes in four different styles: Regular, Duo, Retro & Shadow and is best suited for posters, logos, and motion graphics, etc. Font format: TTF.
Matchbook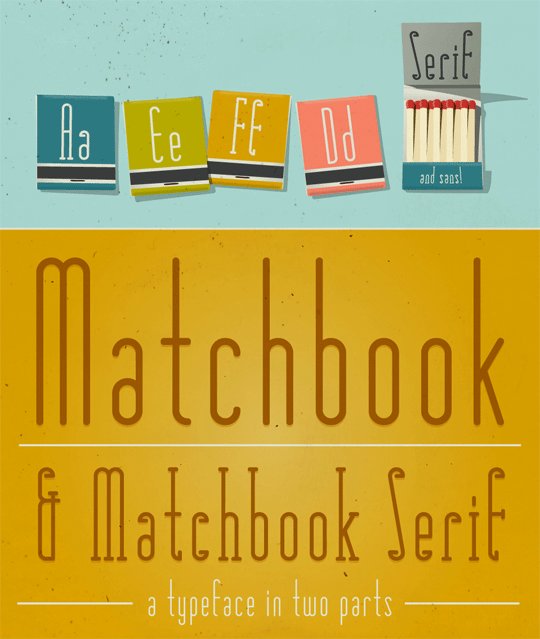 Narrow and condensed, Matchbook is a set of two typefaces – a serif and a sans-serif version. Sporting rounded characters, each set includes all accented characters and works beautifully at larger scales.
Designed by One by Four studio, the font is available for download in OTF format.
Grand Hotel – Google Vintage Font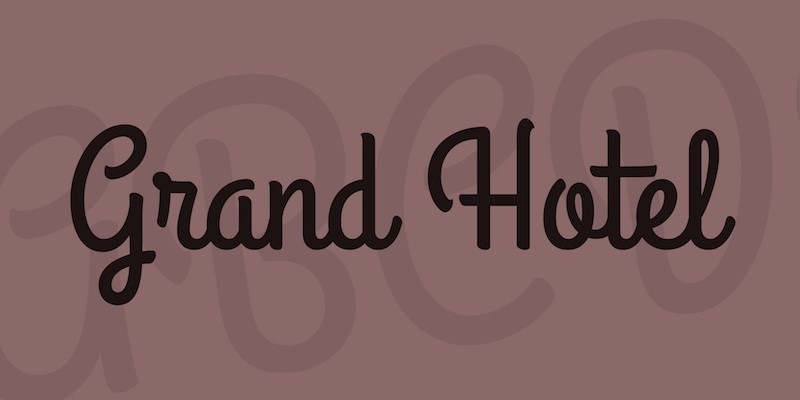 Grand Hotel by Astigmatic finds its inspiration from the title screen of the 1937 film Cafe Metropole. This condensed upright connecting script has a classic vintage vibe to it.
It has a wonderful weight to it that feels subtly tied to Holiday and Bakery themed designs, even though it can work outside that genre. Font format: OTF. Grand Hotel is also available on Google Fonts.
Devious Retro Typeface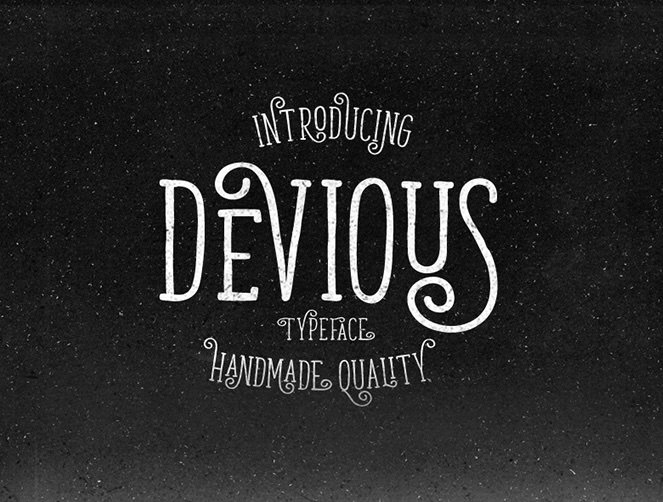 Devious Typeface – a simple, minimalistic font with retro feel by Graptail that is absolutely free. Full of alternative characters, this font is suitable for greeting cards, posters, labels and invitation design whenever you aim for a hand drawn vintage look. Font formats – OTF & TTF.
This unicase font has a romantic feel to it and is perfect for designing vintage wedding invitations. You may also want to check out our collection of romantic valentine fonts and these hand-drawn laurel wreath vectors if you're working on valentine or wedding themed projects :)
Intro Free Font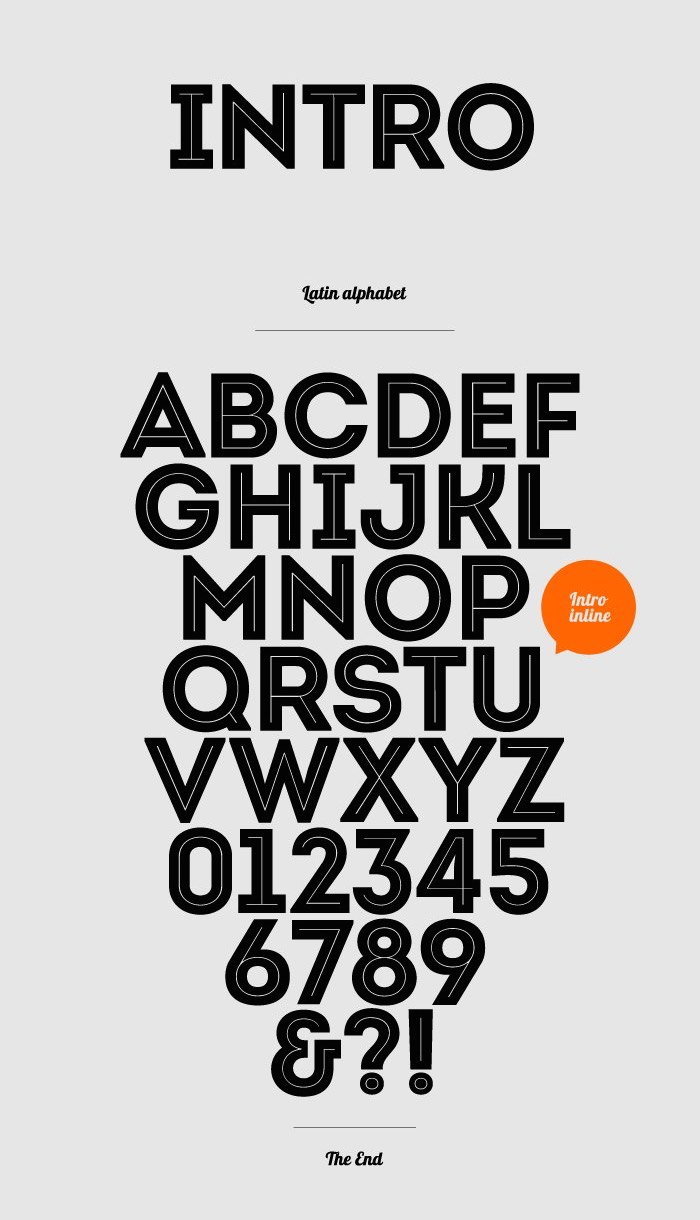 Intro free font from FontFabric comes in two styles – Inline and Regular. It belongs to the Intro font family that consists of 72 unique font styles and weights. Free download includes 4 font files.
The font family is characterized by excellent legibility both in print and on the web, a well-finished geometric design, optimized kerning, etc. Font format: OTF, TTF, EOT and, WOFF.
Endless Bummer 80's Font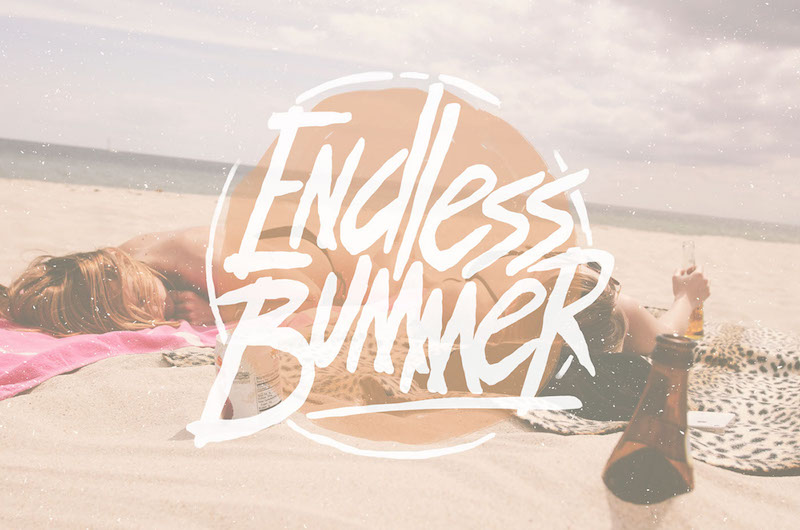 Endless Bummer by Aaron May is a hand drawn 80's font based on skateboard graphics, brands, and culture of the time. In upper and lowercase, it can be downloaded for free in OTF format.
Premium Vintage & Retro Fonts
Below you will find the best selling retro and vintage fonts from CreativeMarket and Envato. Most of these fonts sport OpenType features like ligatures and alternates and many of them come with some special bonus items too, which we think adds value to the premium fonts over free fonts. On purchasing these fonts, you also get free access to all their future updates. Please note that some of these links are affiliate.
Groovy – 70's Retro Font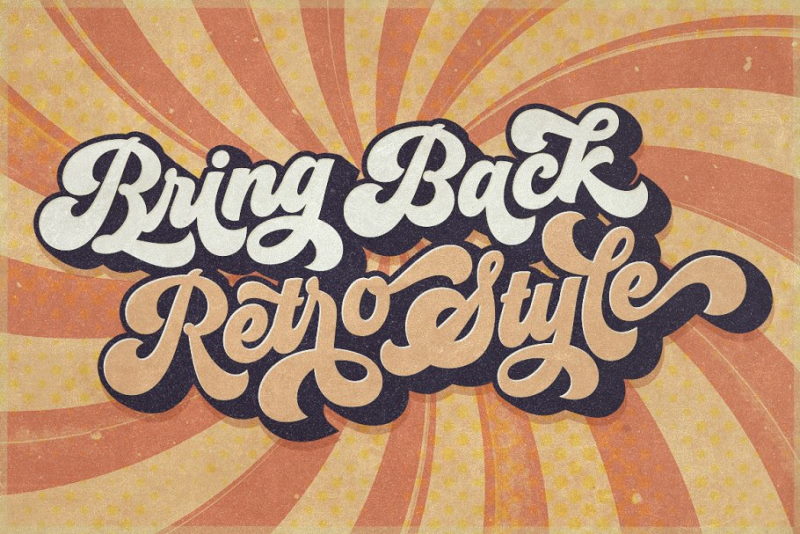 Groovy script is a bold sporty font that draws inspiration by the retro typography designs of the late 1960's and 70's. The font comes bundled with regular and extrude font files so you can easily create retro extrude effect as seen in the above image.
Designed by Hendra Pratama, Groovy retro script font includes 593 glyphs with open type features including stylistic alternates, swashes and ligatures. Font format: OTF.
Thunderstorm – 90s Retro Font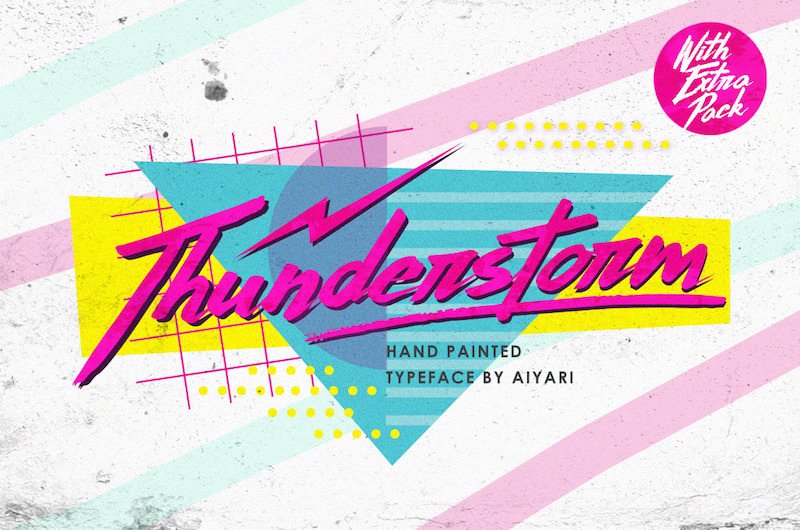 A hand-made brush typeface inspired by 80s-90s music, retro, disco, and pop culture. Sporting a grungy look, Thunderstorm is perfect for use in designing poster, logo, clothing, books, invitation, logo, etc.
On purchasing this font, you will get TTF, OTF files and AI file for extra retro vector art. Font designer: Aiyari Studio.
Copper Retro Font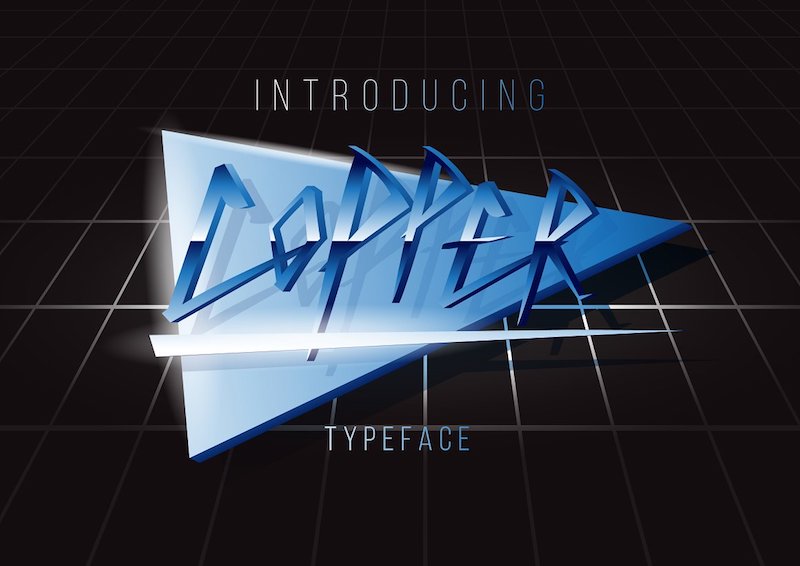 Movie titles from the 80s and early 90s inspire the design behind Copper typeface from Drizy. Its edgy font style with tapered strokes and sharp corners will work especially well for band logos, event posters and invitations. The font comes in both TTF and OTF formats.
The Moonlight – 1990s Font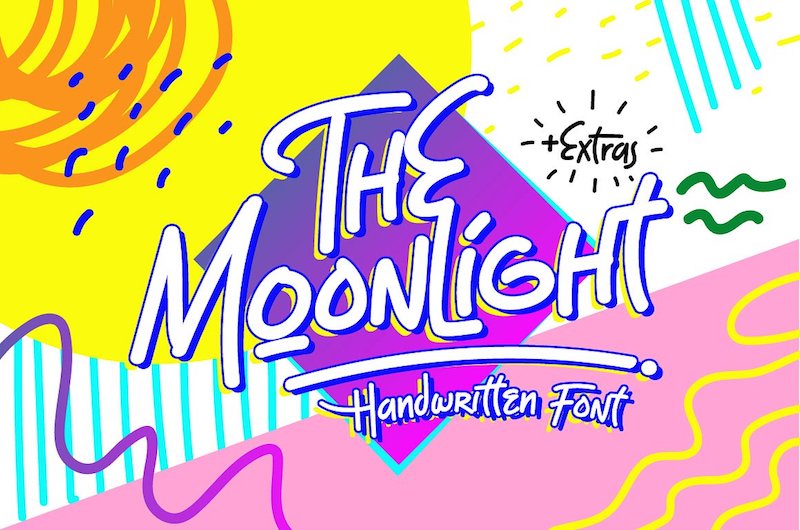 Another premium retro font from Aiyari Studio, The Moonlight combines ball pen handwritten style with 1990's influence in its design. The purchase includes two font files in OTF format, one for regular font and the other for swashes and a bonus retro style vector graphic pack.
System Glitch Font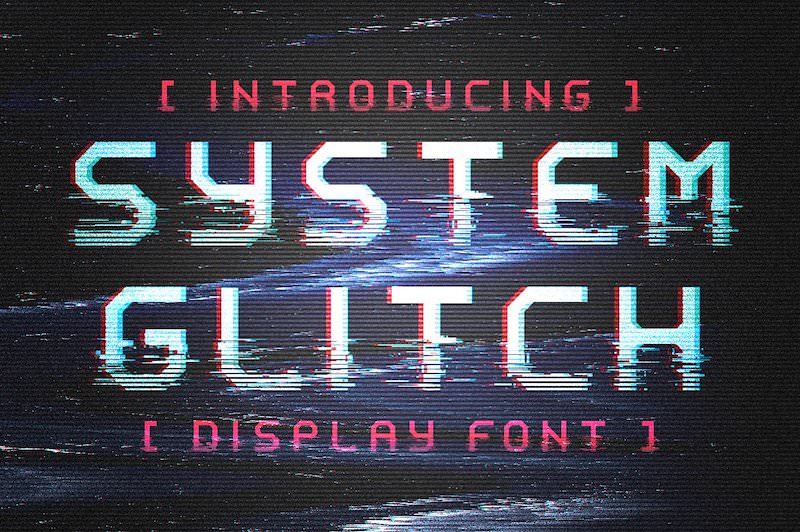 System Glitch is a retro futuristic glitch style font designed to work at large type sizes in titles and headlines. This font can be used to create glitchy sci-fi art, distorted VHS effect and simulate digital interference text effect.
Designed by MiksKS, System Glitch is available for purchase in OTF format. Download also includes bonus Photoshop Anaglyph Actions (.atn).
The Artisan Collection
The Artisan Collection by Hustle Supply Co. includes 4 versatile vintage fonts that work together semalessly. A condensed small caps font Holtzman, vintage script with alternate swashy characters Barley Script, sans serif Heinberg and condensed serif trade Supply. All these fonts are available in multiple styles including clean, rounded and textured.
All typefaces include western characters. Suitable for digital lettering, prints, logo, poster, t-shirt and packaging. Font format: OTF. Download also comes with bonus vintage shapes and logo templates.
Aprille Typeface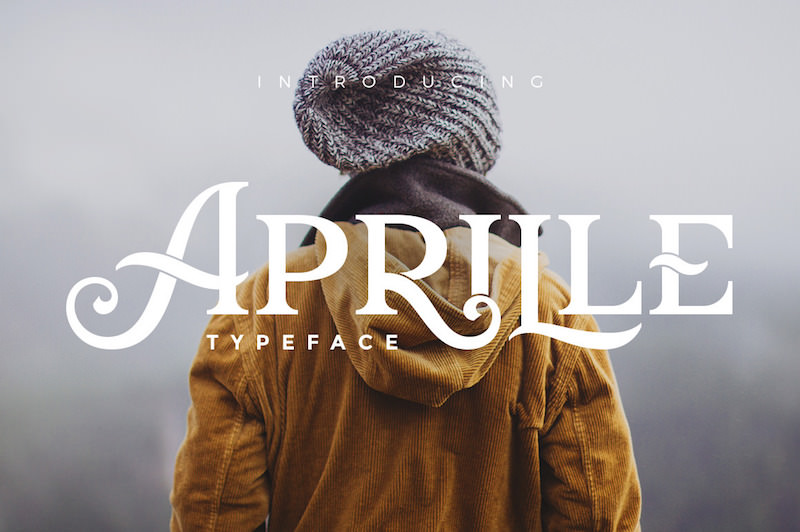 Aprille, a display vintage font by Victor Barac, comes with tons of cool characters, symbols, and OpenType Features. Aprille Typeface is perfect for quotes, logos, apparel, advertising, wedding invitations and packaging design.
Heatwave Brush Typeface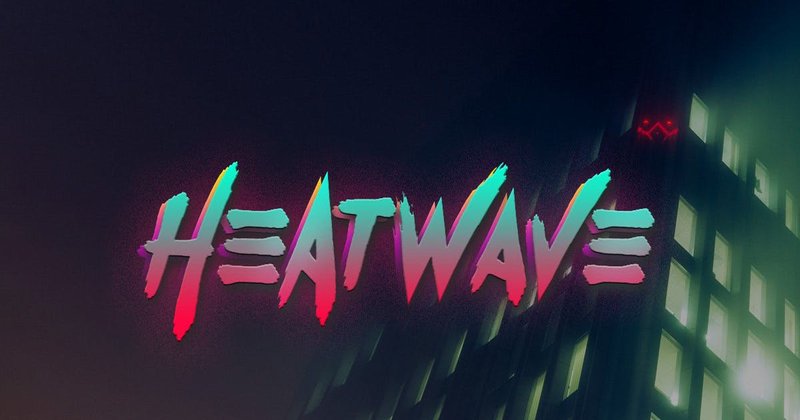 Heatwave is a brush font inspired by the '80s. It comes with uppercase letters, alternates, numbers, punctuation and some multilingual support. The font is available in OTF format and is designed by Tugcu Design Co.
Alitide Vintage Typeface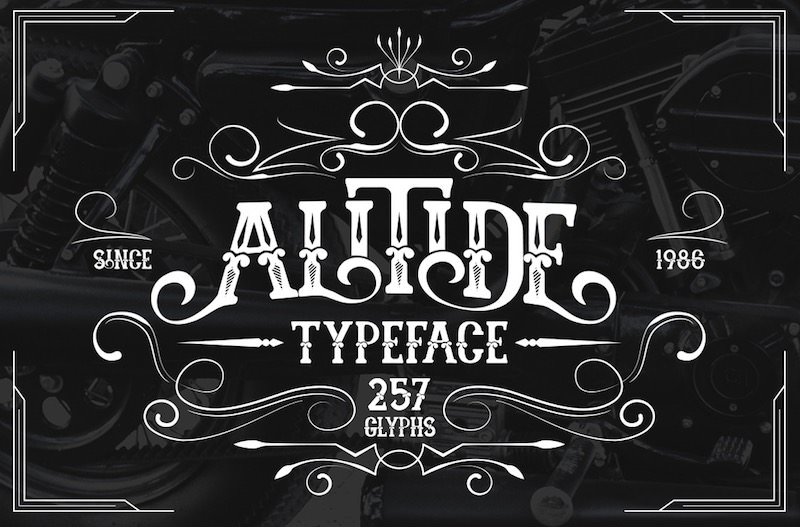 Alitide, a vintage font with modern western style. It comes with many stylistic alternates. You can use this font for various purposes such as logo, t-shirt, posters, lable, letterhead, book cover, etc.
Font designed by Alit Design. On purchasing, you will get fonts in two styles – Alitide and Alitide Stamp in both OTF and TTF formats.
Outrunner Retro Script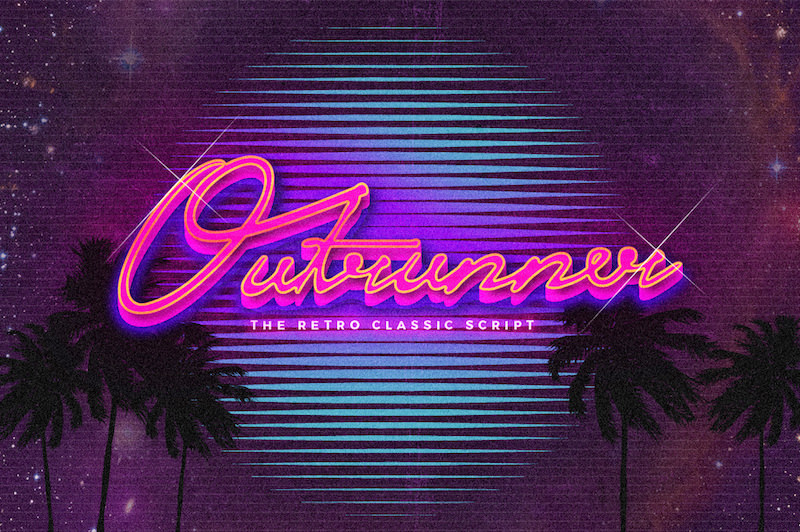 Outrunner by TSV Creative is a retro script font that brings you back to the 80's era! This font is suitable for your retro, classic and also modern design such as signature, logo, branding, invitation, merchandise and more.
The font comes with alternate glyphs and is available for download in OTF and TTF formats.
Fibre – Vintage Font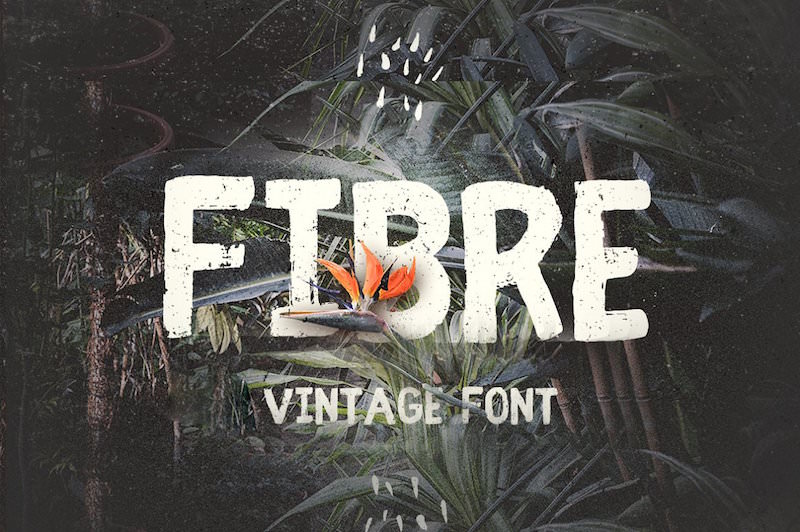 Fibre is a handwritten vintage feel font with grainy texture. All its basic characters are unique and not one has the same noise. The kerning and font metrics are designed to suit the best reading experience an all caps font can have.
Designed by Wild Ones, the font can be downloaded as OTF font file.
Anaheim Geometric Sans Serif Font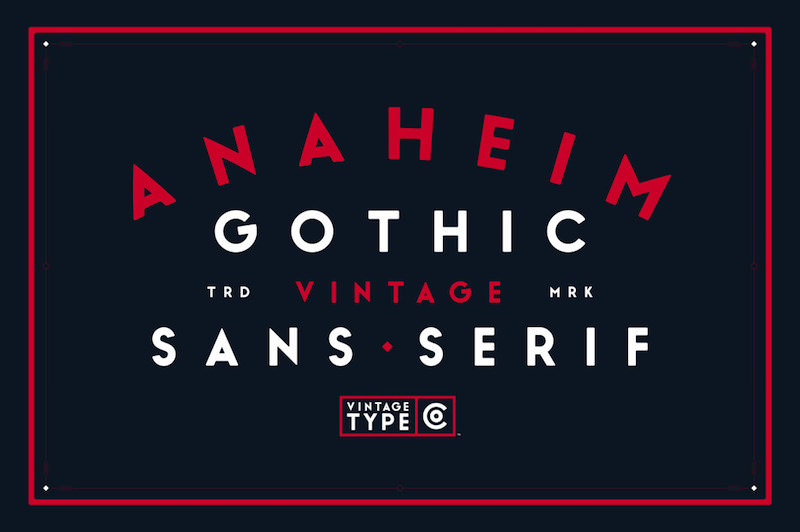 Anaheim Gothic is a bold, geometric, sans serif display font inspired by and designed for vintage logo & packaging design.
Created by Vintage Type Co., the font comes with full upper & lower case, including a couple of basic ligatures, and also comes equipped with multilingual support. On purchasing, you'll get OTF and TTF font files.
Ocean Twelve Font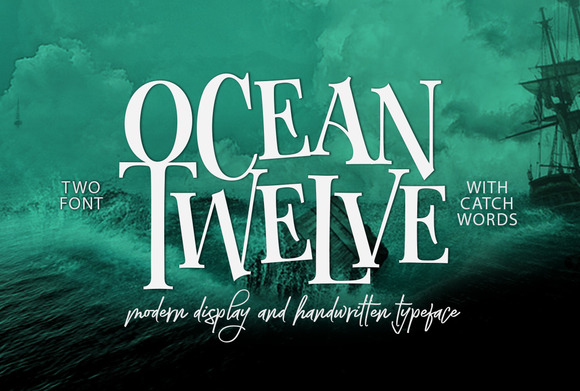 Ocean Twelve & Ocean Twelve Script, by joelmaker, is a playful duo of modern display and handwritten fonts inspired by vintage typography on posters, books and CD covers.
You can use it for your next handcrafted projects: Poster, Banner, Illustration, Cover, Flyer, Card Name, etc. On purchasing, you'll also get bonus Ocean Twelve catchwords. Available as OTF, TTF and Web fonts.
Mystery Tour Display Font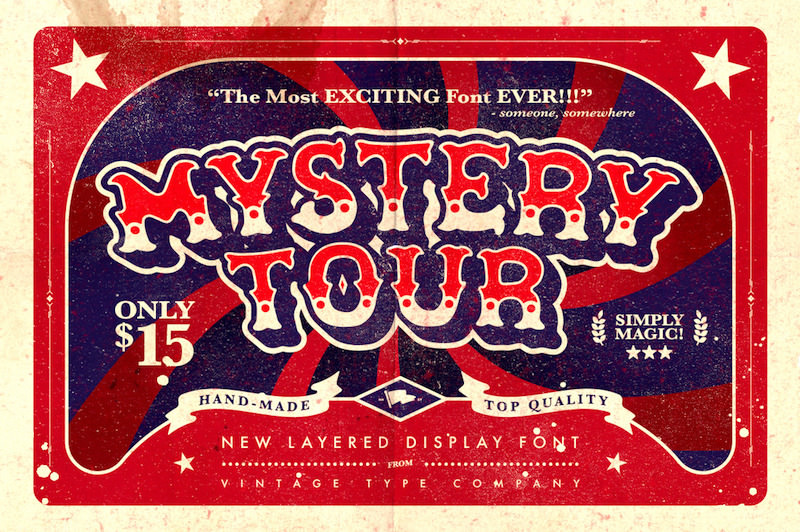 Mystery Tour is a americana-inspired, layered display face that comes with a bonus sans serif. This font is great for packaging, cover design, posters and logos.
Included with your purchase are: Mystery Tour Clean, Mystery Tour Decorative, Mystery Tour Shadow and Mystery Tour Sans fonts in OTF format.
Celestial Fonts & Vintage Pattern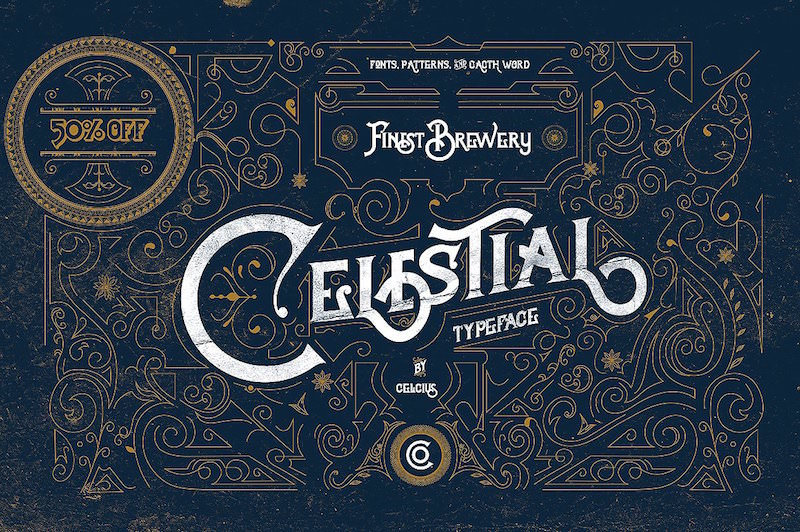 Made by Celcius design, Celestial Typeface combines modern and classic Victorian typography of the 1800s. It includes alternates, ligatures, old style numbering. It comes with bonus Illustrator vintage patterns, ornaments and decorative borders.
Suitable for wine packaging, labeling, logo, classic shop, coffee shop, movie title, etc. Available for download in OTF format.
Les Paul Retro Font Family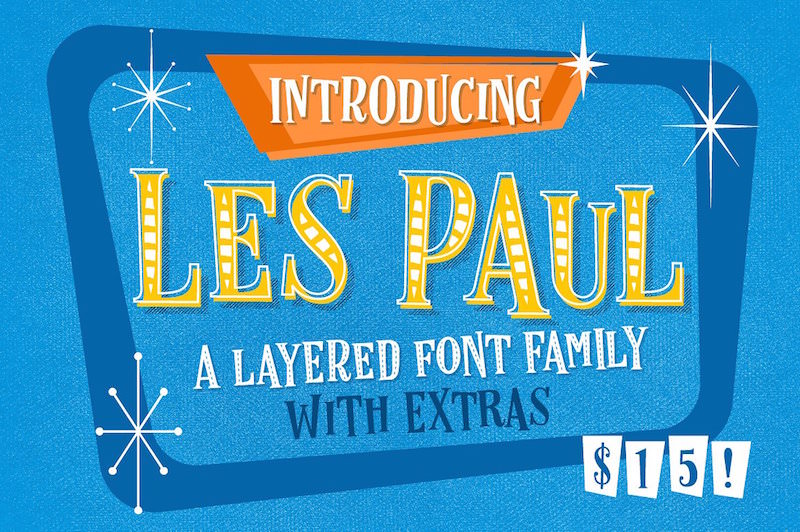 Les Paul is a retro font family inspired by post cards and advertising from 50's and early 60's. It has 7 styles – lined, normal, outline and 4 different inline styles that you can combine to produce stunning typography. It also includes some extra retro ornaments.
Made by Vintage Voyage Design Co, this display font is available for purchase in OTF format.
Transport your artwork back in time with these fonts. You can pair these retro and vintage style fonts with serif fonts and modern sans serif fonts as well to create impactful designs.
More Retro Design Resources
Working on a retro style design? You may also find these free resources useful for all your vintage and retro designs, from logo and branding to web design, social media banners and photography:
If you like this font collection do not forget to share this post on your social channels. Thank you!