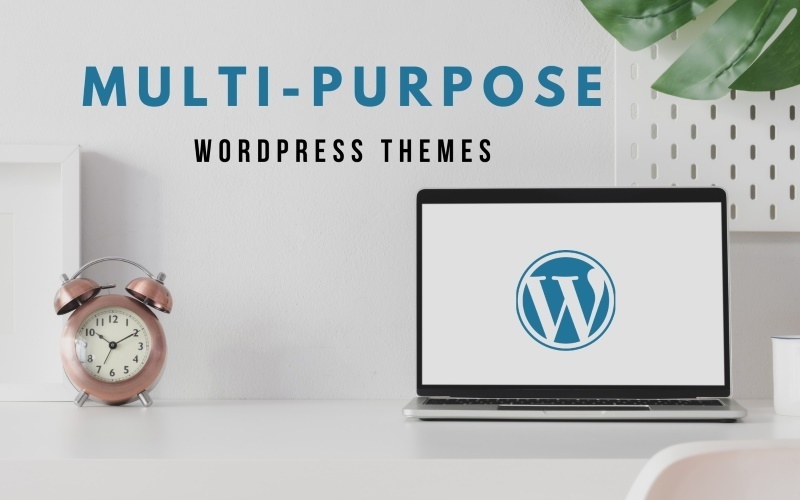 WordPress is the default choice for many web developers when it comes to building websites in 2023. The support as well as customization that WordPress themes can offer, is hardly available elsewhere. If you pick a multi-purpose theme, you are almost guaranteed to get most bang for your bucks as you can use such themes to build sites of different types of niche. This allows you to easily build WordPress websites and save time when you are a web agency or a freelancer building websites for many different clients.
In this article we have compiled together some of the best multi-purpose WordPress themes available in the market in 2023. These themes have premium offering and also provide good developer support for your theme customization queries and needs. Moreover, these themes are trusted by majority of WordPress developers out there to build thousands of WordPress websites every month. No wonder, many of the themes listed below feature among the most popular WordPress themes as well.
You will find plethora of demo sites available for the themes listed below and we encourage you to check out the demo provided by each of them. Do note that all the themes listed below are premium and are affiliate links. Be assured that we have selected them based on their quality, popularity as well as support provided.
1. Divi – Multi-Purpose WordPress Theme & Visual Page Builder
Divi has been the most popular WordPress theme for quite some time due to its advance and in-built page builder support. The page builder offered by Divi replaces the standard WordPress post editor with a vastly superior visual editor. This allows you to create visually appealing websites in no-time whether you are a design professional ore a newcomer.
With the drag and drop components, Divi also offers inline text editing, custom CSS control, global element styles as well as option to save your designs so that you can re-use them later. Using the Divi theme, you can easily streamline your workflow and produce high-quality websites suited for multiple different niches such as business, e-commerce, technology, events, beauty, health etc. You can give the theme a try by checking out the Divi theme in action and get a feel of the power offered by the theme.
2. Monstroid2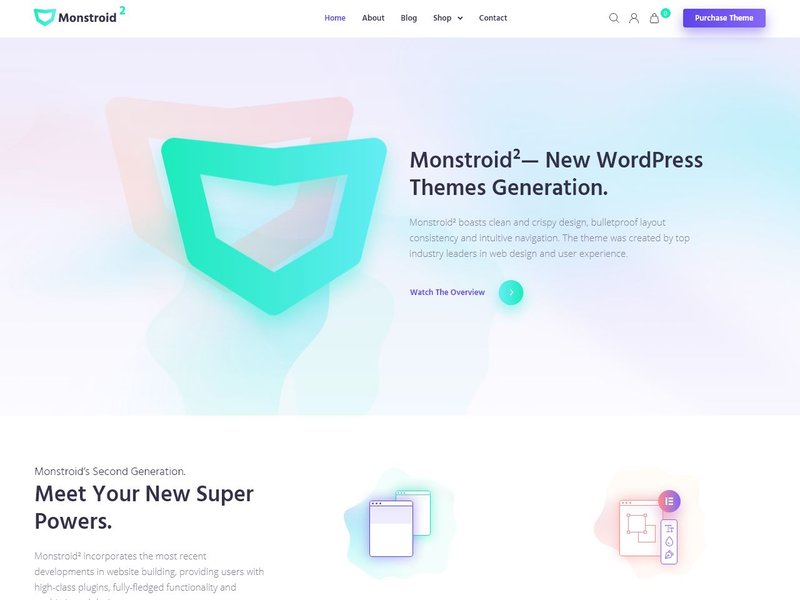 Monstroid2 is a multi-purpose theme offering by one of the most trusted theme marketplaces – TemplateMonster. This theme focuses on being lightweight and offers great performance for your website.
Integrated with Elementor this theme has real-time editing and drag-drop page builder. With over 1,000 pre-designed sections and ready-made pages, you are sure to find a professionally design starting point for your use case. Using the theme, you can easily create carousels, portfolios, subscription forms, mega menu, Woo-Commerce section etc.
Developers of Monstroid2 offer 24/7 support as well as regular updates and bug fixes. You will also find comprehensive documentation about this theme that will help you in extending the theme.
3. Avada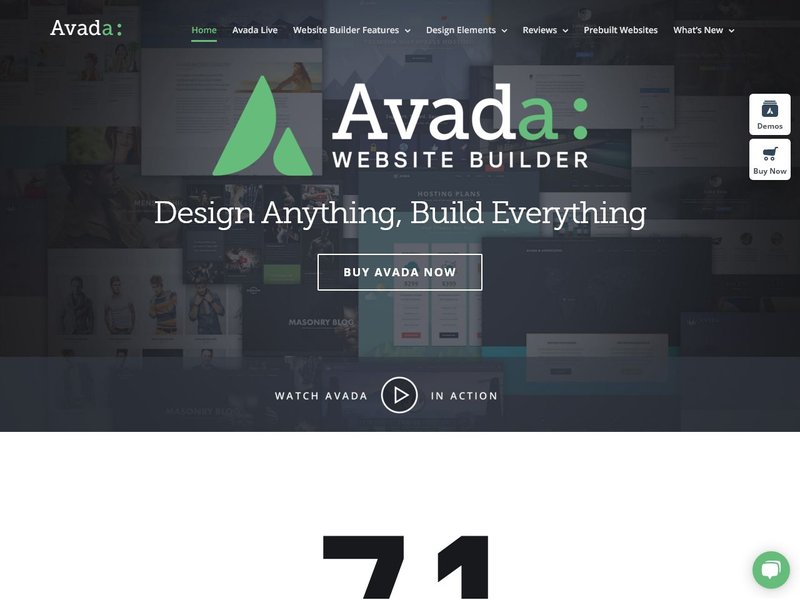 Avada is another top-seller and one of the most popular multi-purpose WordPress themes. It comes integrated with its own Avada website builder and form builder which allow you to easily design header and footers layouts, forms as well as custom sections.
Offering superb integration with Woo-Commerce, Avada theme is also a great pick when it comes to building e-commerce sites. You will find customization options for WooCommerce that allows you to customize your shop according to your needs.
You can easily choose from the provided Aavda demo sites to get started quickly by using one-click demo import. Customize the design with the 70+ design elements provided with the theme and the drag-drop builder. Updates are provided for free for lifetime. You also get 6 months support with the theme purchase which can be extended to a year.
4. X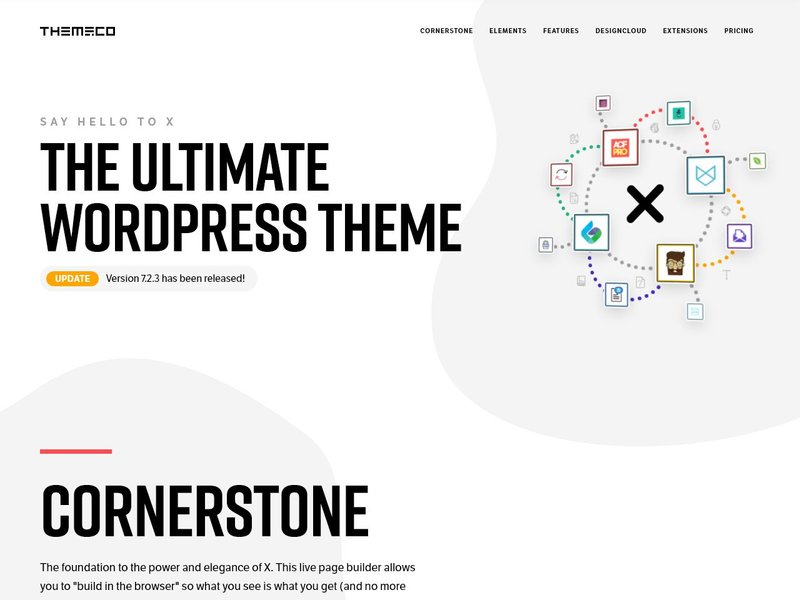 The X theme is a complete package which offers multi-purpose WordPress theme with page builder along with 30 additional premium plugins including support. Included features in the theme are inline editing, live preview, template manager (for re-using designs), support for custom fonts, role manager and more.
You can access full-built site demos that includes images and demo pages. Some examples include website for technology company or app, spa or salon, education or band, wedding etc. Also get 24/7 support and free updates from the developers when you get this theme.
5. Enfold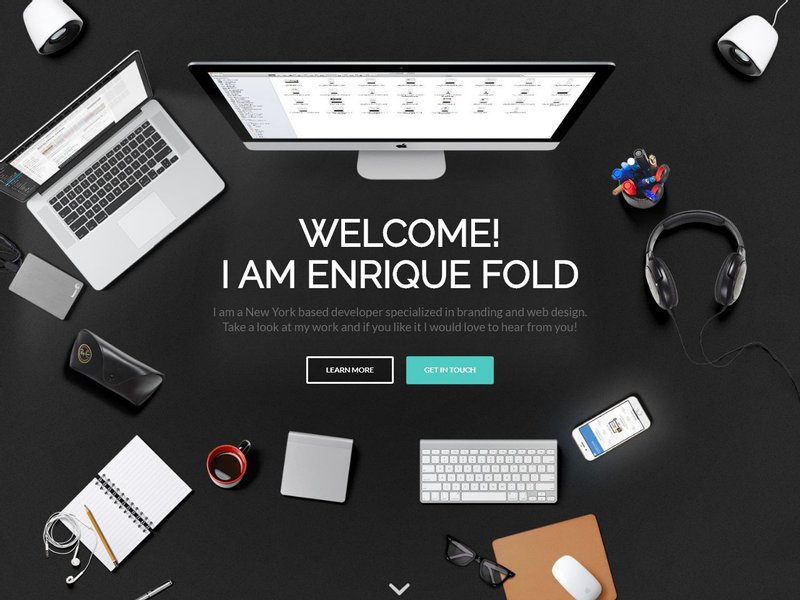 Enfold is a flexible WordPress Theme that allows you to build multiple responsive websites. It offers ready-made domo acting as starting points for websites such as blog, business, coming soon, photography, small restaurant, startup, wedding and many more.
With clean and minimal design, easy to setup, great support backup and drag and drop editor, you are sure to create your website with ease. The theme has great documentation as well as narrated video tutorials than can help you get accustomed with theme features. Integration with Woo-Commerce shop can also be done easily. Further the theme has been search engine optimized and is translation ready with WPML plugin.
6. BeTheme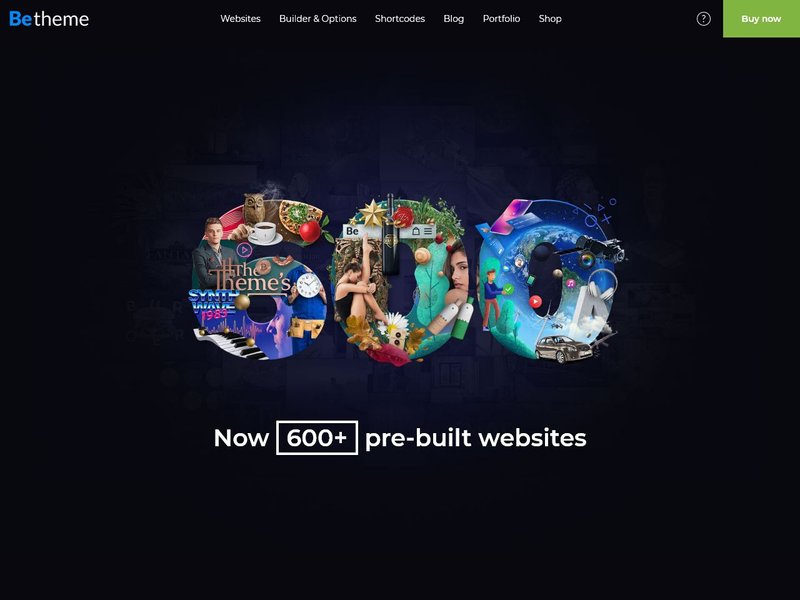 BeTheme offers 600+ pre-built websites setup ready to be built along with Elementor and WooCommerce compatibility. This GDPR ready theme boasts reviews from many popular websites such as Smashing Magazine and Speckyboy.
You can use this theme to build websites for travel, car parts, computer shop, pest control, ski, festival, optics, IT service and what not. All these are offered as pre-built demos ready to be imported with just 1-click. BeTheme is also compatible with WooCommerce, MailChimp, Yoast, bbPress, BuddyPress and more.
7. The7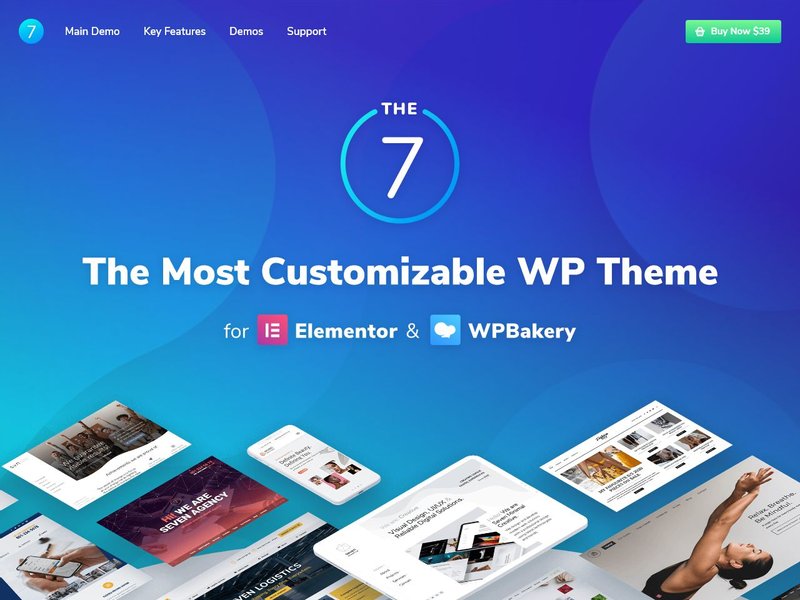 The7 is highly customizable and multi-purpose WP theme that comes with full WordPress, Woo-Commerce, Elementor and Gutenberg compatibility. The theme includes a builder and pro elements with support for dynamic colors, forms and popup builder.
You can easily build layouts with universal masonry or grid widget as well as carousel widget. 48+ pre-build demos are available that you can install with 1 click. The theme also comes with premium plugins included with the cost such as WPBakery page builder, slider revolution, convert plus etc.
The theme has a unique and automated content installer which allows you to import any demo page in your site just by copying link for the demo page. The7 theme will automatically install plugins, page content and associated slider (if any) required for the demo.
8. Bridge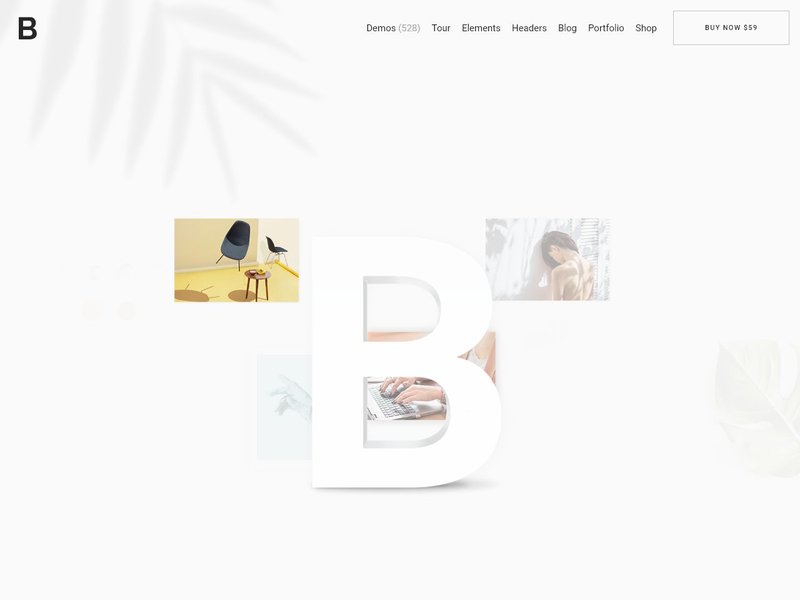 Bridge is a WordPress theme perfect for creatives, corporates, business or professionals. This multi-purpose theme has Elementor as well as WPBakery integration which offers you drag and drop page building support inside WordPress.
520 demo of complete websites are provided with the theme which allow you to build website of all kinds and niche such as magazine, music, travel or education. You also get access to video tutorials on its YouTube channel.
9. Jupiter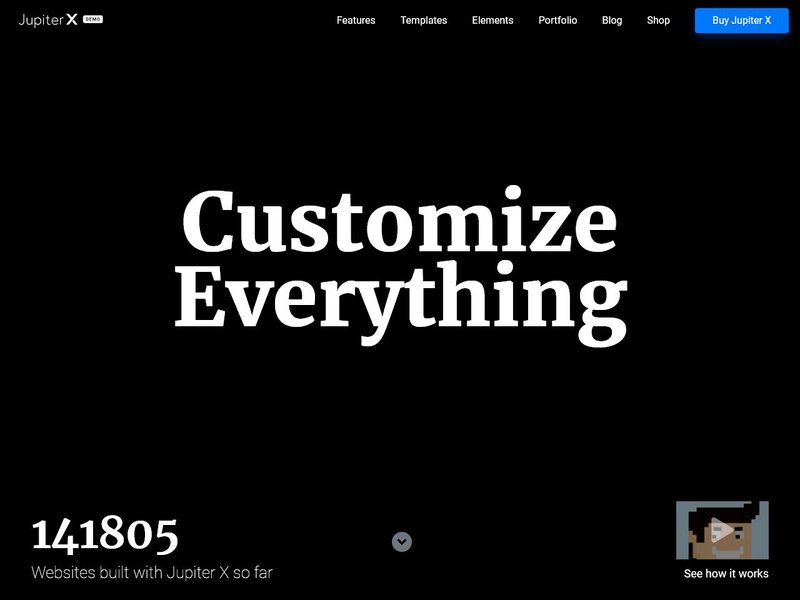 Jupiter is an Elementor based multi-purpose theme that excels in offering pre-built website designs that are loaded with business-driven content. With 300+ pre-built website designs ranging from corporate, creative, education, events, magazine, food, travel or beauty, this theme will suit building websites for business or corporates with optimized content section examples.
Using the visual editor included in the theme, you can customize every bit of your website and also get astonishing speed and performance. The theme has 100+ page block templates that allow you to easily insert sections like testimonial, pricing tables, newsletter form, contact forms, team, clients and much more. You can also use the custom post types and single pages feature to build sites with custom content such as listing, directory websites about hotels, real estate, car rentals etc.
10. Salient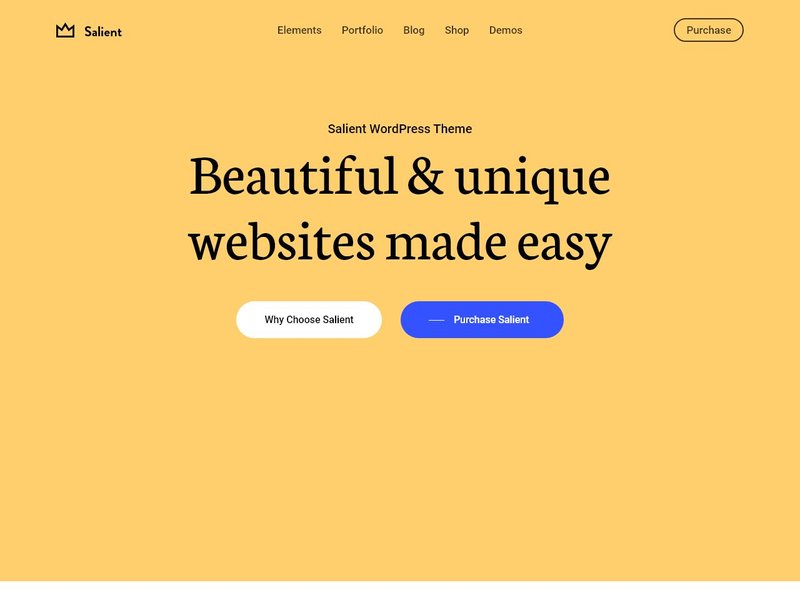 Salient WordPress theme has 330+ templates and salient studio built into the theme which allows you to do front-end editing with ease. You can build beautiful design websites with live visual preview and choose from 65+ elements or 1000+ configuration options provided by the theme.
Integrating with any Google font is also an ease with real time font previews. User-friendly demo importer provided with the theme allows you to import the pre-built website templates into your site with few clicks. The theme also boasts high PageSpeed score as well YSlow score which are good metric to test your website speed and help you rank higher in search engines.
11. Total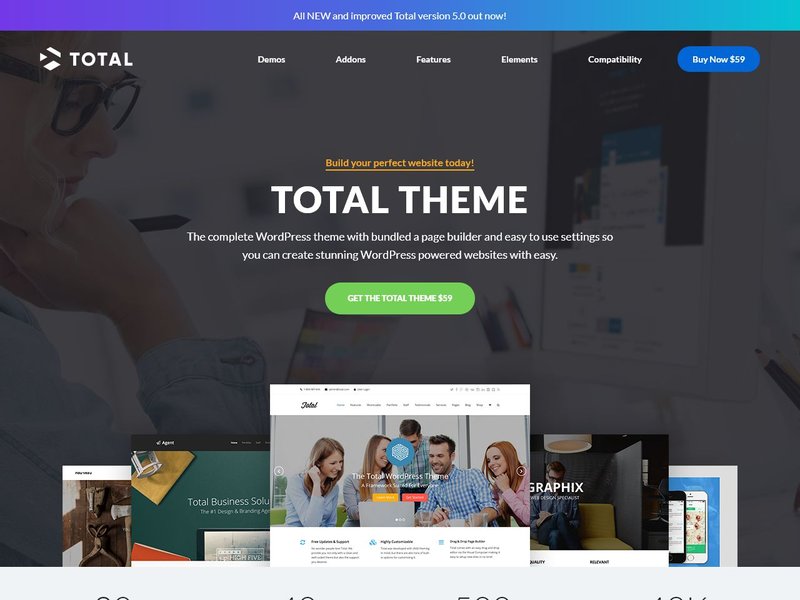 Total is a modern and responsive WordPress theme with more than 40,000 happy customers choosing the theme for customizability, features as well as flexibility. The theme offers live page building with WPBakery which provides front end drag and drop support for designing custom layouts and pages. Total includes over 50 custom modules to help you design unique pages.
Additionally, the theme has 40+ sample demos that can be imported with just a few clicks. 100+ page building elements, live theme customizer, included premium plugins, RTL support and translation ready are all the features that make this theme powerful and customizable.
12. TheGem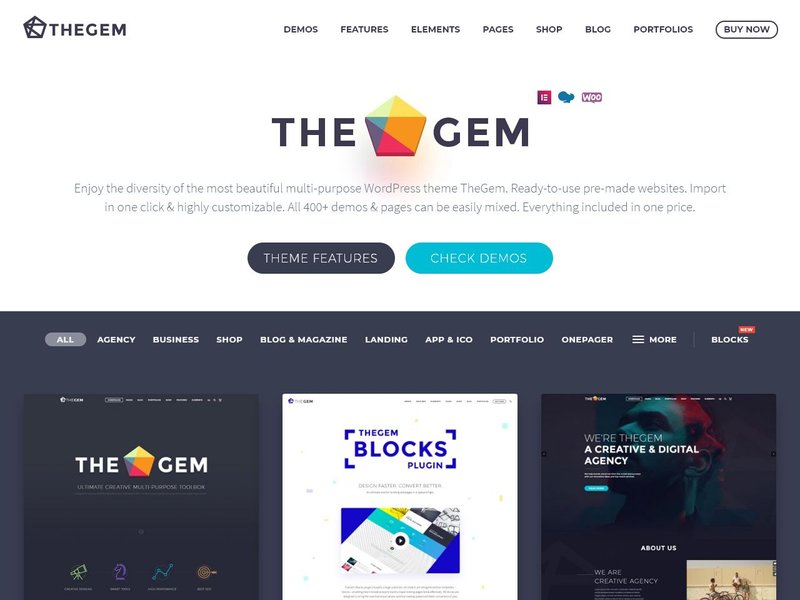 TheGem is a versatile and responsive WordPress theme with a modern design that suits a multitude of use cases when it comes to building websites. Made for preforming well and optimized for SEO, this theme comes integrated with Elementor as well as WPBakery as page builders.
It has 400+ pre-built demos, 30+ unique page elements, pre-made customizable skins as well as support for online store via Woo-Commerce and premium slider plugins like Slider Revolution and Layer Slider included. Ready-to-use importable demo are provided for photography, portfolio, construction, real estate, hotels, clinics, charity, churches and many other website types.
13. Kalium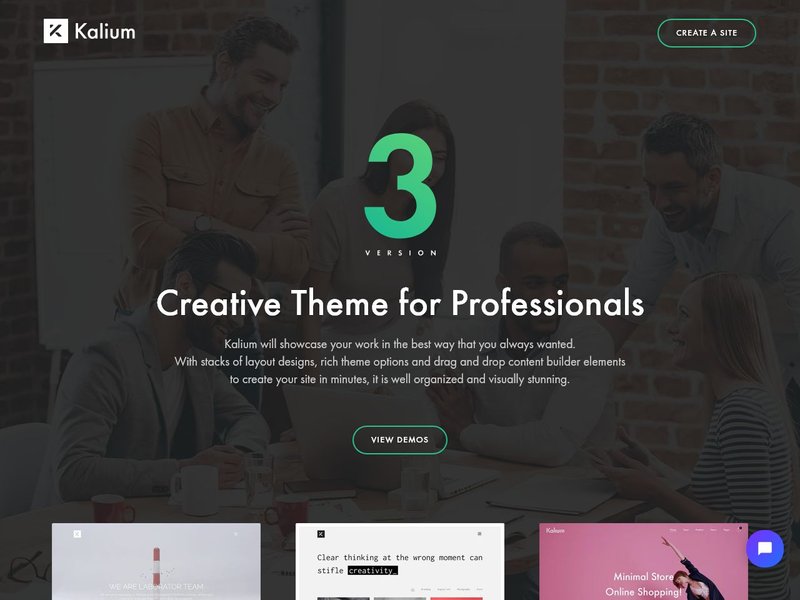 Kalium is a creative multi-use WordPress theme designed for professionals. With small size and optimized JavaScript, this theme offers faster page loads. It has in-built plugin manager as well as demo content importer.
This creative theme has pre-made full website demo of agency, medical, architecture, law, bookstore, fitness, freelancer as well as many other professional websites. The theme also offers integration with Google fonts as well as Font Squirrel and Adobe fonts that allows you to do font management with a breeze and helps you get the perfect typography for your website.
14. Phlox Pro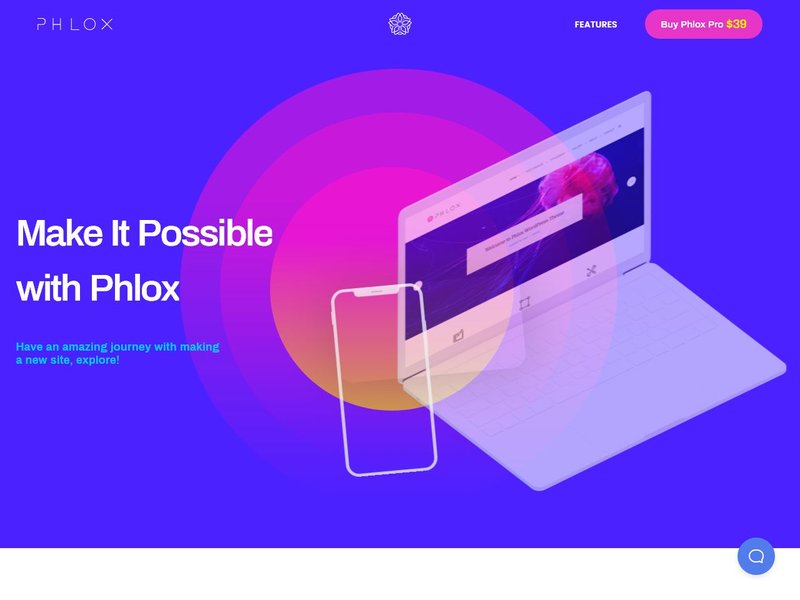 Phlox Pro boasts to be the best selling Elementor based WordPress theme in the market. With a low one-time fee, it offers $200+ worth of plugins included with the theme along with 100+ modern website demos and 6 months free support.
This easily editable theme offers universal element inspector and powerful visual editing tools with 50+ properties and drag-drop and resize elements support. You also get live CSS editor that allows you to customize the design of the page to your likes with real-time preview. Measuring tools and smart guides are also provided with the theme which are handy when it comes to designing and aligning items on your page.
15. Revolution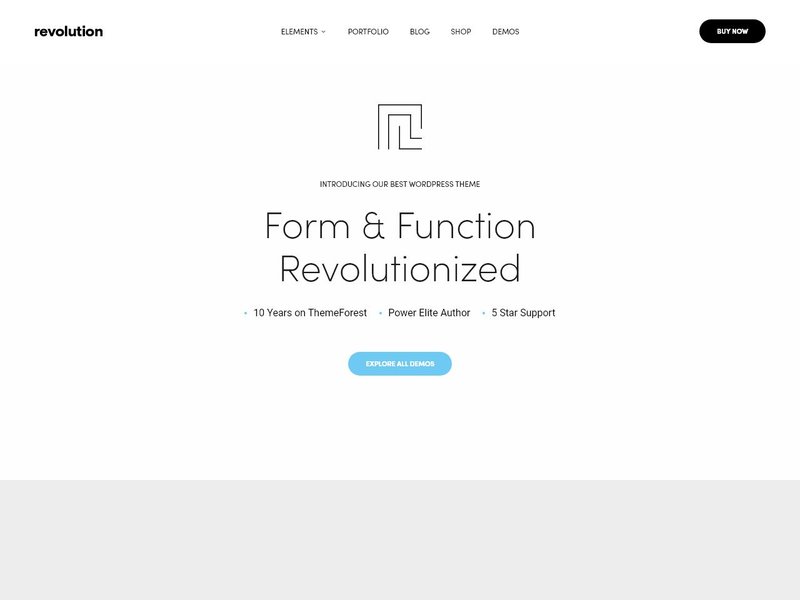 If you yet not made a choice out of the multi-purpose WordPress themes listed above, then allow us to offer you another WordPress theme – Revolution. This creative multipurpose theme is offered by VIP silver agency partner of WordPress which is highly selective prestige. This makes sure that the theme is coded with WordPress VIP coding standards and will remain compatible with future version of WordPress as well as WooCommerce.
The Revolution theme also has pre-built demos as well as PSD files of the design included that allow you to present your website design to potential clients with ease. You get full video support included with the theme which also makes it best choice for building sites for film and production companies.
With 1-click custom section imports, you can design you website in no time. It also has 8 listing layouts (upto 6 columns) and 5 product layouts with split screen grid images design. Built for speed, this theme boasts 'A' grade performance score and very fast loading times.
Which Multi-Purpose WordPress themes to Choose?
Given we have so many options for multi-purpose WordPress themes, it is easy to get confused. If you are just looking for a multi-use theme with long term support and wide customization, we recommend going with the the best selling ones such as Divi, Monstroid2 or Avada. However if you have specific use-case such as Elementor support then you can choose themes such as Monstroid2, BeTheme or The7. In-case you want a theme which has WPBakery support then, you can find it in The7, Bridge or in Total WordPress themes.
If you are ok with any page-builder then you can also look at the demo sites being offered by these themes and choose the one that can build websites similar to what you have in mind. Do note that these multi-purpose WordPress themes offer a very large set of customizations and may not include everything in the demo provided. Divi theme offers a good demo and trial before you buy which allows you to make an informed choice.
Whatever choice you make, we hope that you will find good support from the theme developers of these themes. If you find any of the theme listed above no longer being actively developed or support is missing then do let us know as we would attempt to keep this list up-to-date with all great multi-purpose WordPress themes offering premium support as well as integration with latest technologies.
If you are just getting started with WordPress, we recommend referring to the WordPress setup checklist and checking out our articles in WordPress category for plugins recommendation such as contact form plugins or anti-spam plugins.