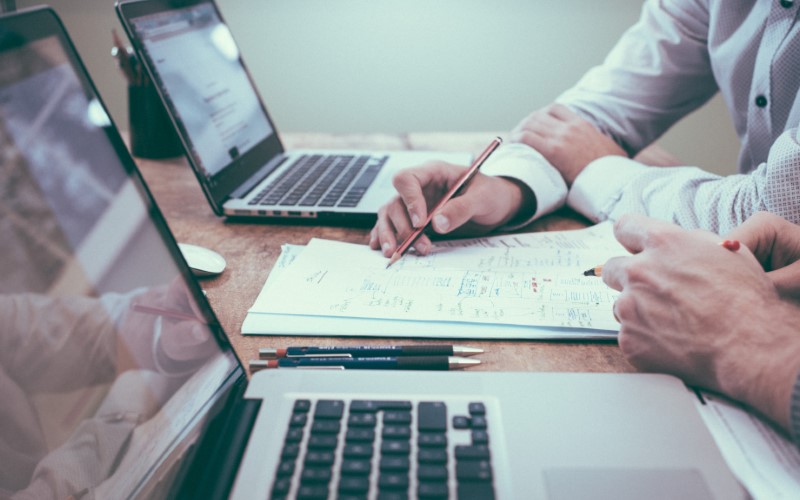 It's 2021. Human society has already spent more than a year relying on the internet as its only contact with the outside world. Unless you're still living under a rock, you don't need someone to tell you about the importance of establishing a strong online presence for your business.
Here's the thing – an active and powerful online presence isn't just necessary for e-commerce business. It's equally important for service-based companies, as well as brick-and-mortar businesses.
Whether you're running a dainty local cafe or a chic fashion boutique, your business won't survive without a solid presence on the internet. It's even more crucial considering that support for local businesses has escalated during the COVID-19 pandemic.
Before we discuss ways to create a strong online presence for your brand, let's delve deeper into the concept.
Decoding Online Presence
First things first – an online presence isn't just about creating a company website and social media profiles. Instead, it's a culmination of the way you position your brand on the internet, and how it's perceived by search engines and consumers.
What makes an online presence particularly important is that consumers resort to the internet every time they want to make a purchase. Whether they're visiting a new restaurant or looking for a handyman, they'll run a Google search.
They find it much more convenient to gather information about a local business from their digital assets, such as websites, landing pages, social media profiles, and directory listings. The average consumer's dependence on the internet has further amplified due to pandemic-driven stay-at-home and quarantine orders.
Apart from acquiring and retaining customers, an active online presence goes a long way to boost brand authority and reputation. It even helps skyrocket your brand's visibility on search engines and social media platforms.
That makes it mandatory for local business owners to renew their approach towards establishing a strong online presence. In the following sections, we'll discuss a few useful strategies to improve your brand's online presence. Let's get started.
1. Reinvent Your Website
Having an awesome-looking website isn't enough in 2021. You must ensure that your website is fast, secure, and mobile-responsive. Also, you need to ensure that your website is easily navigable and delivers an excellent user experience.
Instead of relying on DIY website builders, it's always a good idea to hire a reputable website development company. They've got the necessary expertise and skillset to build a website that doesn't just look great but also helps you achieve your business objectives.
From selecting the right theme, typography, and color palette to adding the right widgets and plugins – a website development company will handhold you through the entire process. It's crucial considering that nearly 75% of consumers use website design as a key parameter for assessing the credibility of a business.
You should work with a web development company to explore ways to maximize website conversions and leads. It's just as important to choose the right security enhancement for your website.
2. Harness the Potential of Blogging
Companies that invest in blogging attract 55% more visitors than businesses that don't blog. These companies also experience a 97% uptick in inbound links and a 434% rise in indexed pages. 
Blogging is an excellent way of expanding your reach, as well as establishing industry authority. It'll turn your website into the go-to source of information related to your industry and products/services.
So, if you want your business to create a buzz in the digital world, it's necessary to build and implement a rock-solid blogging strategy. Start by identifying your target audience and their pain points. Next, use tools, such as AnswerThePublic, to find content topics and ideas that'll resonate with your audience.
Also, you'll need a team of skilled writers who can publish insightful blog posts to attract potential and existing customers. Devise a concrete strategy to distribute and promote your blog posts. Don't forget to repurpose the content into other formats and publish it on social media as well.
3. Stop Counting Your Followers
Having a huge social media following doesn't always translate to a strong online presence. Instead of attracting new followers, focus on building a strong sense of community among existing followers.
An easy way of doing that is to share user-generated content on your social media profiles. Also, engage with comments and DMs from your followers to show that you care about them. Host quizzes, AMAs, live sessions, and giveaways to further boost audience engagement.
Propel Your Business With an Outstanding Online Presence
Establishing an online presence isn't just about publishing keyword-rich content on your website and eye-catching social media posts. The key is to hit the right chord with your audience and connect with them across different channels.
Build a mobile-responsive website that's optimized to generate leads and drive conversions. Lastly, don't forget to create a strong and loyal community of social media followers.
Cover Photo by Scott Graham on Unsplash