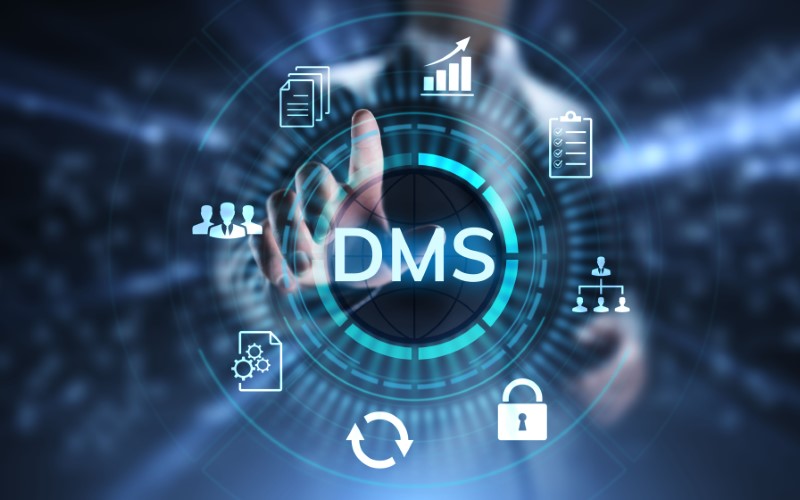 In this digitization and highly competitive era, every business is looking for ways to attain better success, whether by delivering excellent customer experience, products, and services or using the best marketing strategies that exist. However, all these business components rely on a competent and reliable document management system (DMS) to be effective.
When it gets down to real operational processes that fuel different functions of a business, you need a reliable DMS to move your business to new heights. The increase in demand for powerful DMSs has resulted in market flooding with different varieties. This can make it challenging to figure out the best DMS for your business. If you're curious to learn more about this software solution, this article highlights eight essentials of a DMS.
1. Cloud Storage And Access
Most business functions take place online. Teams working from home, the field, and offices need to access business information on demand. To enable teams to upload, download, edit, or read documents any time and from anywhere, a DMS must have cloud access. Even as online DMSs are increasingly becoming the industry standard, there are still server and database-based DMSs.
A cloud-based DMS allows multiple persons to share, review documents, suggest changes, and unanimously agree on edits. If the DMS has an e signature function, it helps the business save time and resources as there'd be no need to print, scan, or fax documents for signing.
2. Intelligent Document Organization
Business information and documents grow with time. As your business grows, so are the documents you need to organize. Organizational intelligence is one of the crucial features a DMS must have. You should also be able to input records from different sources, such as emails, scanners, mobile applications, and automated processes. After uploading, the system should allow for easy categorizing, indexing, and organizing of documents so they can be searched and retrieved quickly.
3. Edit History
Apart from organizing documents properly, a good DMS must have an elaborate edit history. Being able to track changes and when, where, and who made them are crucial for maintaining the integrity of information. A mix-up in document versions can lead to confusion, inaccurate information, and delays, causing errors that negatively impact the business.
A clear and elaborate edit history ensures your team is using updated versions of documents. If there's an issue, it becomes easy to trace back to the source of the problem.
4. Document Workflow Automation
Workflow automation is another critical feature that automatically routes documents to their destination without relying on manual document-moving processes. It helps to save time and money and gives you synchronized real-time information on every record.
5. A Robust Search Function
While efficient at putting documents in, the physical document filing system isn't good at document retrieval. It's also laborious and time-consuming. Since a business has to deal with many documents from different departments at a given time, you need a system that can help your team find what they need quickly.
According to research, teams spend up to 20% of their workweek searching for information. With searchable records, that time is reduced by 35%, making a good search function an essential feature in a DMS.
6. Permission Control Levels
Security is a necessity in document management. A DMS should have rigorous security features that would limit access to confidential data. Not every person in the company needs to see every file. A DMS with permission levels ensures your sensitive business information remains protected. As documents are in a single source, you need to consider a system that allows you to set access rights and privileges to certain individuals only and not all.
7. Integration With Existing Programs
While it would feel great to be running the latest document management technology, you need to consider its compatibility with your legacy platforms. Your legacy software may hold most of your business operations, and overhauling it can be an expensive and daunting undertaking.
Don't feel pressured to purchase a solution that doesn't fit your existing infrastructure. The application must integrate seamlessly across your systems. Your goal is to improve what you have in order to enhance document management, staff efficiency, and productivity. It shouldn't be intended to render your other technology irrelevant.
8. An Attractive User Interface
A DMS is a long-term business investment you'd be using daily, so ensure the user interface is friendly and attractive. It should have an easy learning curve and be easy to use. This is important to ensure the team embraces the transition and makes the most out of the system.
Conclusion
With a robust document management system, you can reduce the time and labor involved in filing and retrieving documents in your organization. You can also minimize document misfiling, damage, and loss. The features discussed above should hopefully help you pick a suitable DMS for your business.
Cover Image: Adobe Stock