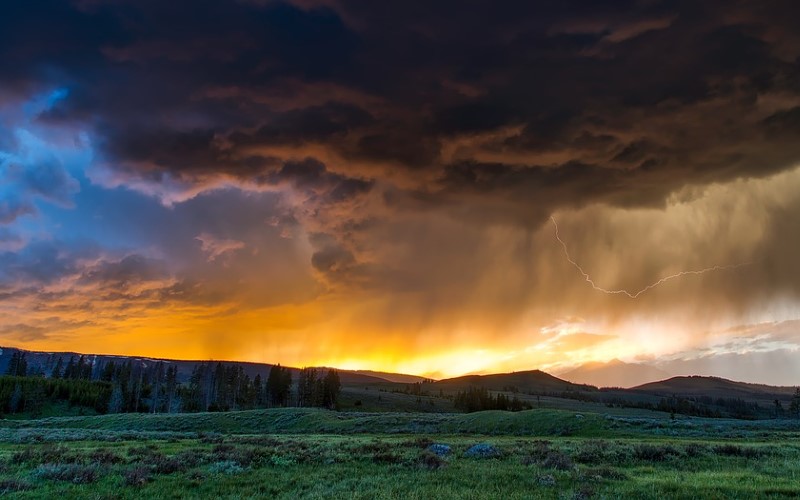 Many people often wonder that since free weather apps can provide all the necessary data, why would businesses pay for them? If you have just started a business that is reliant on the weather, you might have also thought about it. However, there are several reasons why successful companies that have businesses reliant on the climate prefer to use paid APIs.
Expertise in Data Collection
By now, it must be evident to you that weather APIs do not get the climate data from a singular weather station. They accumulate information from several sources to compile and present the weather details for the user. Most free government APIs like NOAA relies on data collected from the weather motoring equipment present at airports and other government infrastructures.
However, the best paid weather API alternatives collect data from numerous other sources as well, such as private weather stations, mobile network towers, and academic communities. The API then analyses the collected data and creates aggregated and interpolated weather details for any geographical location on earth that is not available on the free versions.
The free APIs also outsource the interpretation and analysis of the data to private organizations. On the other hand, professional weather APIs have their own meteorologists that guide the selection of modules and interpretation of data. That is why businesses use paid weather APIs that use the latest science and technology.
One-Stop Solution
Most of the free weather APIs have different versions for each data feed and format. That means you would have to install each version of software or app for various types of formats, such as severe weather alerts, weather conditions, air quality index, pollen spread, and others.
However, the paid versions will provide a one-stop solution for all the weather-related requirements. Moreover, paid formats also offer additional aspects that might be essential for businesses, such as minute by minute forecasts, historical data, real-time alerts, so on and so forth.
The paid APIs also offer several mapping layers that can be used to find out about road navigation, real-time fire risks, and lighting strikes. These advanced features help businesses to utilize the data and ensure that their operations are updated with the current weather intel that can impact their customers.
Reliability
Free sources of weather predictions are often out of service for specialized services because they are always making changes to their data analysis structures. That means they are often unsuitable and unreliable for business purposes.
On the other hand, the paid APIs have a robust network of data connections that ensure that any gaps in information collection or analysis get backed up in case it falls apart from a few of the sources. That means businesses that are reliant on these APIs will always have a constant flow of data that they can bank on.
Visual Imagery
Paid weather API's mapping layers use visual imagery to represent data that is fast and easy to understand for anyone. The visual mapping features are usually also available for past, present, and future layers that make them a powerful source of information to monitor the weather conditions and other associated aspects. These features also help businesses to predict their operations and formulate ways to increase revenues.
Developers Toolkits
The developer's toolkit is one aspect that clearly tilts the scales towards paid apps. Professional APIs offer mapping wizards and software development kits for most of the prominent developing languages. It allows advanced users to create customization in the software as per their specific requirements.
For example, farmers might need specific integrations of weather modules with their irrigation system so that it gets adjusted automatically depending on the precipitation measurement and forecast. The developer's toolkits will allow them to create such integrations with ease without having to worry about incorrect data or calculations.
Customer Support
If you choose to use a free weather app, you will have to be self-reliant to integrate and interpret the different aspects of weather data that you get from it. However, with reputable paid apps, you will have customer service teams to provide support round the clock.
That means they can help you to get hands-on development and engineering solutions as and when you need them. You can also rely on them to solve your problems at any point in case you hit a roadblock with advanced usage of the data.
A paid weather API can provide you robust and full-featured solutions that are created, keeping your requirements in mind. Most of these features are missing in free apps. Therefore choosing to use one of them could prove counterproductive for you. Therefore if you need your business to run smoothly, it is always advisable to rely on a paid weather API that offers the solutions you require.
Cover Image by David Mark from Pixabay