75% of people will not scroll past the first SERP. This creates a challenge for website and business owners – how do they climb search engine rankings all the way to the first page to get their product, service, or identity in front of people?
So, there's a lot of ways to drive traffic to your site, as any astute WordPress SEO agency will tell you. SEO (or search engine optimization) is a collection of practices that inform a strategy, one that will build your brand authority, improve user experience, and create a path for long-term success.
SEO is collaborative, reciprocal. However, the bottom line is that if you want to appeal to Google, you must play by their rules – and with an 87% market share, you'd be a fool not to!
Below are five ways to boost the SEO on your WordPress website. Be sure to pay attention to each and you'll give yourself a great opportunity to shoot up SERP rankings!
Choose the Right Hosting Provider

The company you choose as your hosting provider has a significant effect on how well your pages rank in the SERPs. Now, of course, it's not the be-all and end-all of SEO, but it is a vital piece of the SEO puzzle.
When ranking your website, Google takes different factors into account. One of these is the uptime/downtime speed. Poor performance will compromise the user experience. Remember, visitors want to understand who you are and what you do in seconds. If pages take seconds, yes seconds, to load, users will probably click away from your website.
Having a high bounce rate (the single page session percentage) of 55-65% is not good. Less than 40% is ideal. This shows that people are engaging with your website content. What creates a high bounce rate? Poor performance. The right hosting provider will deliver faster page load times.
And that's just one benefit!
Use a Dedicated SEO Plugin
WordPress has numerous plugins to help improve the performance and functionality of your website. There's Google XML sitemaps, ManageWP for checking broken links, redirection, and many, many more. However, if you want to optimize the SEO on your WordPress site, you need to use a dedicated SEO plugin.
Fortunately, you have a handful of SEO plugins to choose from. There's Yoast SEO that, amongst other things, helps webmasters to write better content and SEO Framework, a feature-rich SEO plugin that's secure, automated and helps users to perform white hat SEO on their website.
Plugins add functionality to your website, something that improves user experience and helps you climb the rankings. Check our list of essential WordPress plugins.
Add Valuable Internal and External Links
A great way to boost your website's authority and user engagement is by adding internal and external links. Internal links encourage users to spend more time on your website. External links to trustworthy URL's bolster your site's creditability.
Internal links will help search bots to find other pages on your website. A site with a collection of web pages that are easier to navigate, for bots and users, will be ranked better. This means that your website's pages will be added to Google's index making them easier for users to find.
Ask any WordPress SEO agency and they'll tell you that external links are also a great way to reach out, make connections and get more and more people visiting your website.
Better still, external links promote reciprocity, even a collaboration between website owners. Choose pages that are ranked well, and you add authority to your website –and are automatically more likely to get more visitors to your website.
External links may direct visitors away from your website, but don't let this put you off. Spam and poor-quality links will hurt your credibility but linking to external sites won't hurt your page rank, it will enhance your site's credibility.  
Write Long-Form Content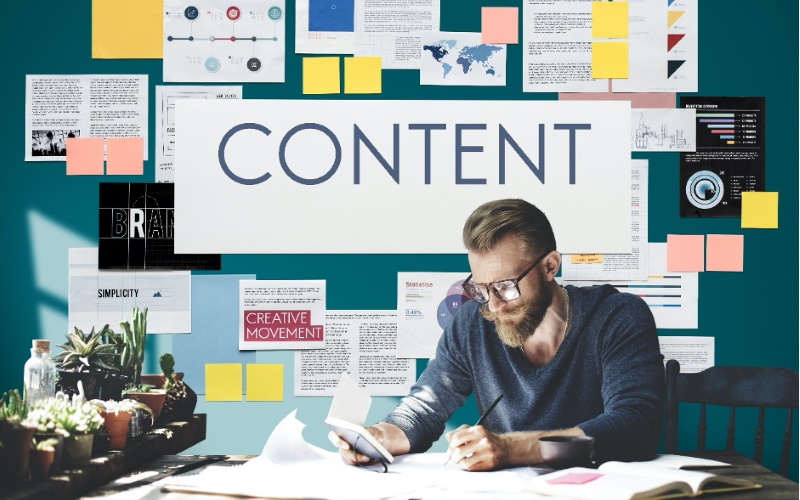 Everyone knows that content is king. However, does a snappy paragraph or 250-word blog have the same impact as in-depth long-form content? No.
When Google's algorithms decide how to rank content, they pay special attention to its length. Now, that doesn't mean that short-form content does not have its value (professionally written, SEO-focused product descriptions or 100-150-word paragraphs on an eCommerce website can really improve your site's authority) but long-form content has the advantage.
Why? Google considers long-form content much more useful. Plus, the more comprehensive your content is, and providing that it's SEO-rich with header tags, keywords, links etc., the better it is at communicating with crawlers.
Long-form content also increases your authority and creditability, encouraging visitors to spend more time on your site. Good content marketers employer the Skyscraper Technique. In a nutshell, they find a piece of content that is rich in backlinks, use it to create content that's MUCH better, and then reach out to those sources linking to the original content, asking them for a link to your SUPERIOR content. 
Design Your Website to be Responsive
In the last seven years, mobile traffic has increased by 222% and with Australia's three largest networks, Telstra, Optus and Vodaphone starting to roll out 5G, it's pretty safe to assume that mobile traffic will only continue to increase as the decade unfolds.
So, what does this mean? If you don't have a responsive website, expect to see a drop off in traffic. Having a site that offers seamless performance on a smartphone or tablet is essential. Think about it this way, if you want to find the answer to any question, you Google it, right? Do you wait until you're in front of a computer? No. You whip out your mobile and type your search in!
So important is a responsive design that Google uses it as a primary ranking factor. A responsive site is much more likely to appear higher in Google's SERPs.
In today's climate, your website needs to be responsive. Period. There's no good spending forever designing a site with is aesthetically beautiful and packed with content that adds value at every turn and installing zero SEO features only to find that it won't work on mobile. That's like buying a beautiful car without an engine!