Responsive Web Design is an approach to web design aimed at crafting sites to provide an optimal viewing experience across a wide range of devices (from desktop computer monitors to mobile phones). For doing Responsive Web Design, developers often use a HTML+CSS framework which supports responsive web design. In this article, we have collected together a list of some of the best responsive web design HTML and CSS frameworks available in 2017.
Top Responsive Web Design Frameworks of 2017
It is not always easy to have a comparison between these responsive web design frameworks. As one may offer certain set of features which are suitable for designing faster and leaner websites, while some other framework may offer vast set of features, plugins and ad-ons, however it may be bulky and harder to learn.
We have tried to include a brief description of all these frameworks to help you make your choice easier. Don't forget to learn the importance of responsive web design before you march onto developing your own responsive websites.
1. Bootstrap
Bootstrap is the most popular HTML, CSS, and JS framework for developing responsive, mobile first projects on the web. Bootstrap makes front-end web development faster and easier. They have extensive set of documentation, examples and demos to get you started quickly with responsive web development.
---
2. Foundation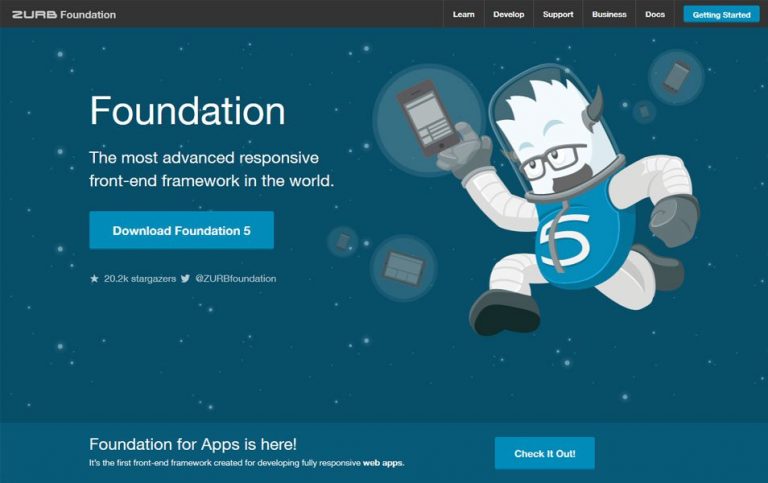 Foundation is a responsive front-end framework made by ZURB, a product design company in Campbell, CA. This framework is the result of building web products & services since 1998. Foundation is the most advanced responsive front-end framework and offers a lot of customization.
---
3. UIkit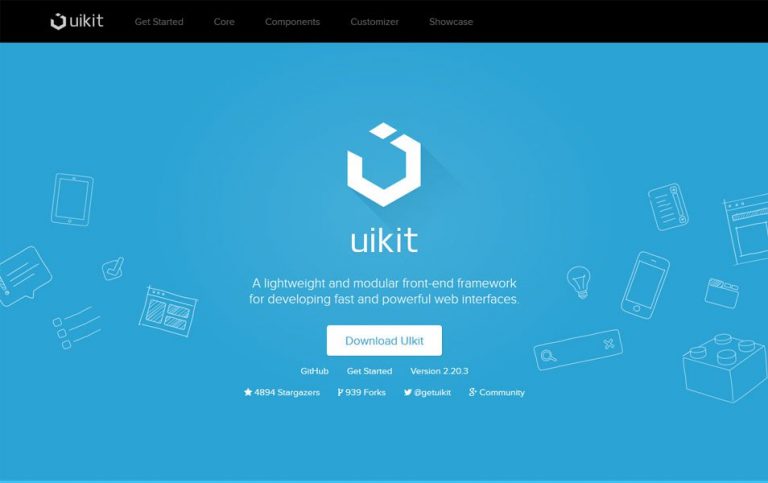 UIkit is a lightweight and modular front-end framework for developing fast and powerful web interfaces. UIkit gives you a comprehensive collection of HTML, CSS, and JS components which is simple to use, easy to customize and extendable. With the mobile-first approach UIkit provides a consistent experience from phones and tablets to desktops.
---
4. Pure CSS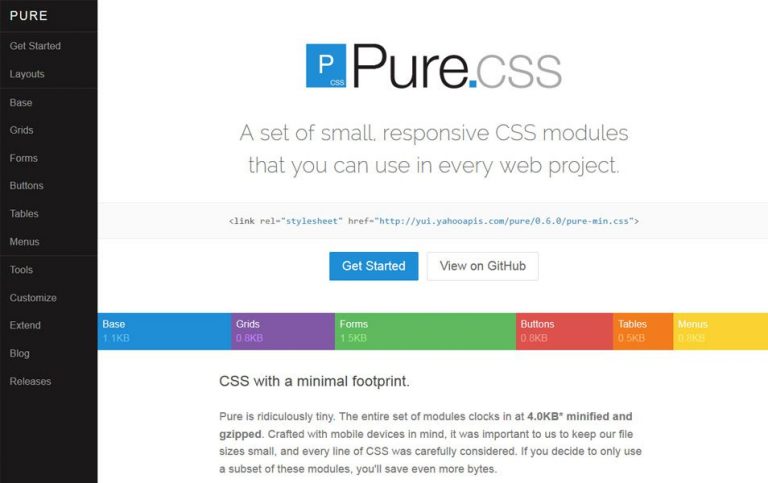 Pure.css is a set of small, responsive CSS modules that you can use in every web project. Pure is ridiculously tiny. The entire set of modules clocks in at 4.0KB minified and gzipped. Pure builds on Normalize.css and provides layout and styling for native HTML elements, plus the most common UI components. Pure is responsive out of the box, so elements look great on all screen sizes.
---
5. Material Design Lite Framework (MDL)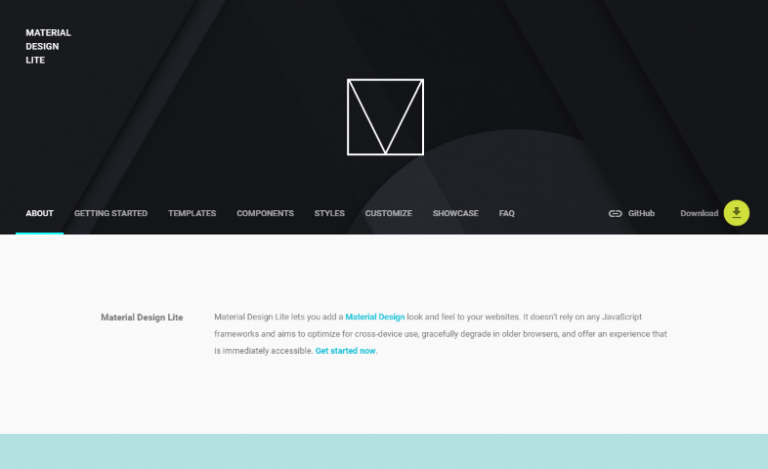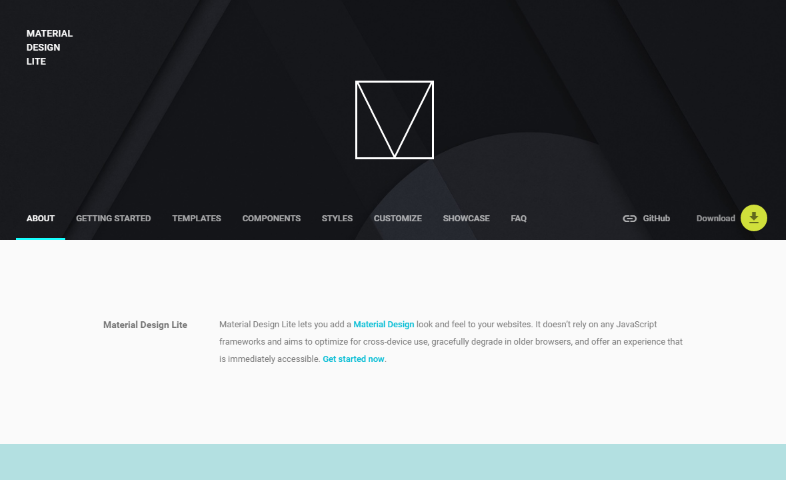 Material Design Lite Framework by Google is one of the most popular CSS framework for adding a Material Design look and feel to your websites. It doesn't rely on any JavaScript frameworks yet it is compatible for cross-device use and does a graceful downgrade for older browsers. It is built with accessibility in mind and provides extensive set of documentation as well as starter templates.
You can find more material design CSS frameworks if you are interested in building websites with material design.
---
6. Materialize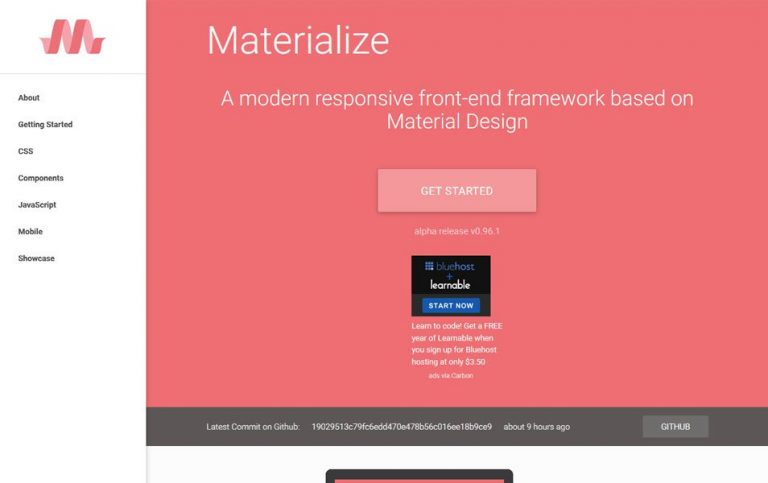 Materialize is a a modern responsive front-end framework based on Material Design. Material Design by Google is a popular design trend involving cards, shadows and animations. You can find many free material design templates on our site.
---
7. Skeleton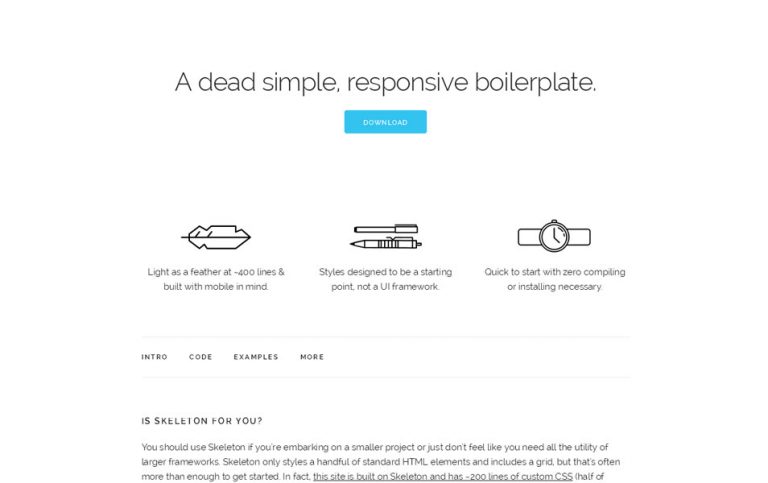 You can use Skeleton if you're embarking on a smaller project or just don't feel like you need all the utility of larger frameworks. Skeleton only styles a handful of standard HTML elements and includes a grid, but that's often more than enough to get started.
The grid in Skeleton is a 12-column fluid grid with a max width of 960px, that shrinks with the browser/device at smaller sizes. The max width can be changed with one line of CSS and all columns will resize accordingly. The syntax is simple and it makes coding responsive much easier.
---
8. Bulma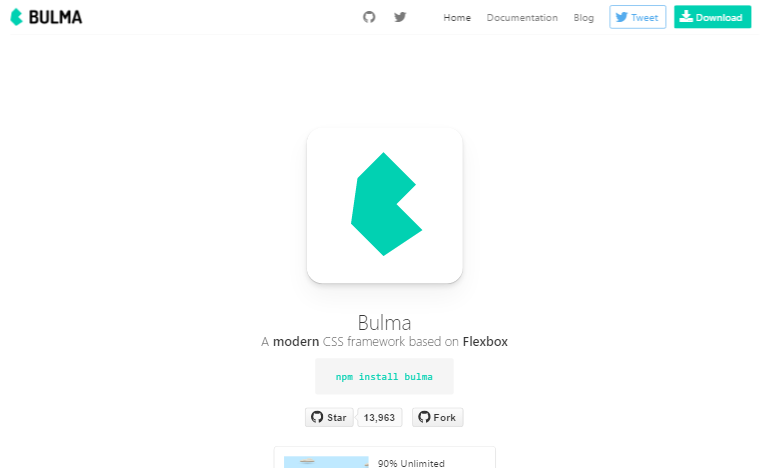 Bulma is a modern CSS framework based on flexbox. It provides responsive design and mobile first UI components and has modular structure for you to import only the stuffs that you want to include in your web design. Bulma offers a flexbox based modern grid system.
---
9. Semantic UI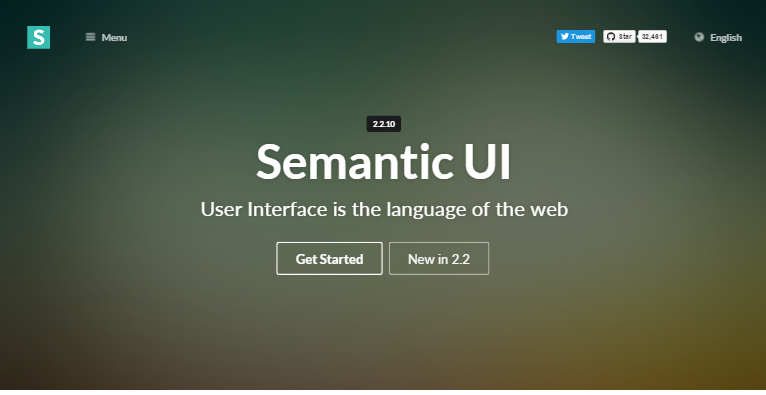 Semantic UI is an advanced CSS framework which offers more than 50 UI elements, 300+ CSS variables for customization and is built with EM values for responsive design. It is also flexbox ready.
Semantic is a production ready CSS framework and is partnered with frameworks such as React, Angular, Meteor, and Ember, which means you can integrate it with any of these frameworks to organize your UI layer alongside your application logic.
---
10. Milligram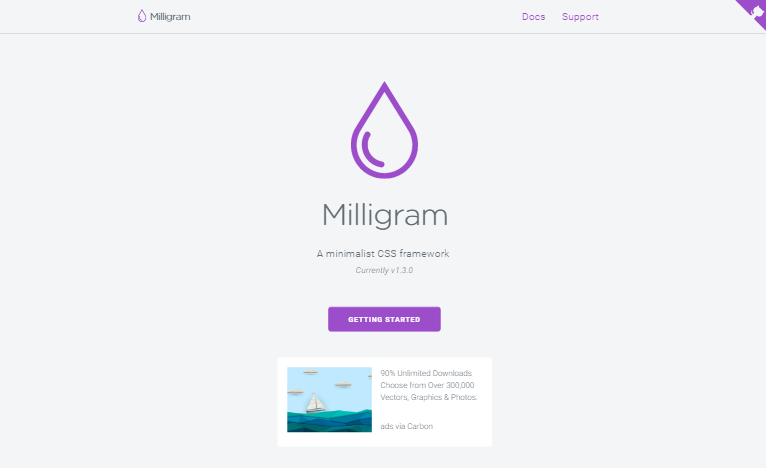 Milligram is a minimalist CSS framework with no dependency on JavaScript. It provides a minimal setup of styles for a fast and clean starting point of a responsive website. It offers a flexbox based grid system.
---
When you compare the popularity of these frameworks, you will find that Bootstrap and Foundation are miles ahead of others. The community around a responsive design framework is also important when it comes to getting your questions answered in Stack Overflow and other forums.
Which responsive framework is your choice for web development? Do you develop responsive websites? Take a look at some of our free responsive HTML & CSS templates for inspiration.