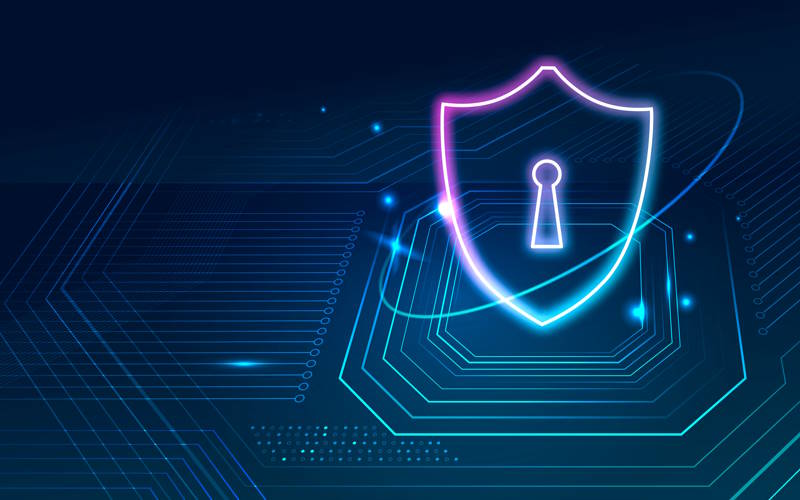 Recent statistics have revealed that financial services companies are 300 times more likely to experience a cyber attack than other businesses. That means a weak cyber security system further creates room for security breaches within or outside a financial organization.
FinTech companies must always consider security while developing financial software. Otherwise, they risk facing stiff penalties from regulators, breaches from cyber criminals, and, worst of all, loss of reputation and customer loyalty.
What is cyber security?
Cyber security is a set of defense mechanisms or strategies organizations use to protect their IT infrastructure from digital attacks. There are a growing number of digital attacks that cyber security can prevent or reduce their impact. They include identity theft/fraud or money laundering through password attacks, distributed denial-of-service (DDoS) attacks, man-in-the-middle attacks, phishing, malware, ransomware, and advanced persistent threats (APTs).
A robust cyber security program revolves around people, policies, processes, and technologies.
People: Organizations must have an in-house expert to manage cyber security policies and technologies and respond to any threat in real-time.
Technologies: The nature of a company determines the sophistication of deployed cybersecurity technology. But the common technological tools for cyber security are biometrics, data encryption, and firewall systems.
Processes: Cybersecurity is not a one-off solution. For effectiveness, cyber security measures are integrated into day-to-day operations. As such, the execution of security measures can become effective with risk processes.
Policies: Cyber attacks are often successful because of the insiders participation of. As a result, companies must have cyber security policies that regulate relationships with third parties, use of social media, passwords, remote work, etc.
Why is cyber security in fintech important?
Cyber security is essential for every business with digital infrastructure. But the importance is even more pronounced in the fintech space because fintech companies are one of the most vulnerable industries to cyber attacks. The major reason is sensitive financial data that malicious people can use to commit fraud when they're not adequately protected.
In an age where mobile payments and other tech-based financial services are pervasive, the risk of data breaches becomes high. For example, fintech companies rely on the Internet of Things (IoT). A 2022 IBM report on threat intelligence stated that the number of vulnerabilities related to IoTs have increased by 16% and that financial services remain one of the most targeted industries by cybercriminals.
The fintech is appealing to cybercriminals because of the financial gains associated with it. In fact, it is estimated that 76% of its security breaches are financially motivated. Hence, the need for fintech companies to establish a solid cyber security program.
Main trends in the financial services industry 
Technology is constantly disrupting financial businesses. From cashless and contactless payments to the rise of cryptocurrencies, the financial industry continues to be at the center of innovation and technological advancements. The following trends will shape the industry in the years ahead.
1. Digital Assets
The digital asset industry keeps making headway despite recent losses, such as the collapse of the world's third largest cryptocurrency exchange. But there is a growing need for countries to design regulatory frameworks that protect consumers and preserves financial stability in the digital asset industry.
2. Cyber security trends
Cyber attacks are rising at an alarming rate in the financial service industry. Statista states that the average cost of a data breach in the financial service industry was close to $6 in 2022. In another survey conducted between 2020-2021, the statistics company found that network anomalies are the most common cyber attacks in the financial industry, followed by malware.
These cyber-attack trends call for more investments in cybersecurity products. In this regard, AI-based technologies are now adopted to prevent fraud and detection. According to IBM, "AI technologies like machine learning and natural language processing provide rapid insights to cut through the noise of daily alerts, drastically reducing response times."
3. The rise of various payment channels
Fast and seamless payment methods are taking new forms. For example, in the e-commerce industry, we have seen digital/mobile wallets, e-invoices, bank transfers, post-pay or pre-pay, cryptocurrency payments, carrier billing, and contactless payments.
Realizing the business advantage, big tech companies like Google and Facebook are incorporating mobile payment options into their products.
4. Open banking 
Open banking is the practice of allowing third-party service providers to access consumers' financial data with their consent. By 2024, the number of open banking users is expected to reach 132.2 million, up from 24.7 million in 2020.
Fintech has made open banking become mainstream in the financial sector. Enabled by third-party APIs and governed by local and international regulations, open banking allows fintech companies to innovate and personalize products to meet market demands.
Frequently Asked Questions Answered
How is FinTech Ensuring Cybersecurity?
Fintech products and services are usually based on disruptive technologies that could breach existing security standards. To play safe, fintech companies work closely with cybersecurity experts to develop resilient products to cyber-attacks.
Cybersecurity for fintech companies often starts with measures to ensure data security. And some regulators provide standards for compliance with data privacy laws. For example, fintech firms that process credit card information must follow The Payment Card Industry Data Security Standard (PCI DSS). Other rules and standards include the General Data Protection Regulation (GDPR), the New Payment Services Directive (PSD2), and eIDAS.
Adopting a zero-trust approach when implementing internal controls also has a far-reaching effect on cyber security. This ensures that people, processes, and technologies are continually tested and verified for transparency and efficiency.
What is the biggest challenge in Fintech?
Aside from cyber security, compliance with government and industry regulations is also a big issue for fintech companies. As said earlier, disruptive technologies may be inconsistent with existing regulations. Even adding one or two features to financial apps can impact regulatory compliance.
Summary 
Fintech companies can only manage the risk associated with processing or handling sensitive data through an effective cyber security program. Even if regulatory bodies do not detect compliance issues, fintech companies must do due diligence to protect customer data from cyber security lapses.
Related: 8 Cybersecurity Best Practices for Enterprises
Cover Image by rawpixel.com on Freepik