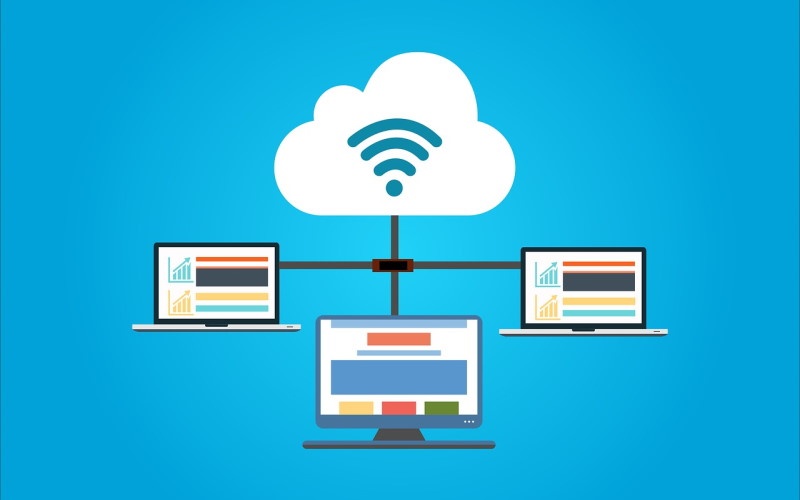 When it comes to optimizing the virtual working space inside the company, internal sharing solutions like distributed file systems (more often known as DFS) is one of the first optimization moves. DFS simplifies the remote file management and file collaboration for remote teams resulting in better productivity.
The next step is to decide on deploying a traditional on-premise environment or opt for a Cloud solution.
It's worth taking into account some obvious factors: first integration in the system, specific requirements like big data management, etc. To simplify the decision-making process, here are 3 key aspects to consider before making the right choice:
What solution is more secure?
There's a common myth that the Cloud is less secure than on-premise solutions. It's true that data replication increases risks of data leakage. However, managed service providers are taking the responsibility of handling security issues on their own. They invest in smart intrusion prevention systems, protect the networks from DDoS, and use other preventative measures since their reputation strongly depends on it.
The traditional systems offer full control over the security measures, setting up custom policy rules, and gives flexibility over the firewalls and anti-malware settings. Along with this control comes higher responsibility as any security backdoors need to be closed in the shortest terms. Sometimes, it may be hard as according to the National Vulnerability Database, on average 45 new vulnerabilities are discovered every day. If you choose an on-premise solution, it should have 24/7 monitoring, so that the IT staff can patch the system right away, if any potential threat is discovered.
One important question to answer here is whether you have to follow some industry-specific regulations like HIPAA, or the regional ones like GDPR or CCPA. In case of potential personal info leakage, the fines can reach up to €10 mln, so many companies prefer the traditional secure file sharing on-premise or use hybrid cloud solutions to be able to ensure compliance following all the protection protocols inside the company.
What is your budget?
As a rule Cloud solutions are more costly, as they offer resource scalability so in the case of Cloud Sharing solutions, the bills may be higher than expected that's why many companies tend to go with an on-premise solution. However, the costs of the additional software, training for IT specialists, and maintenance may result either in the same or even higher costs. In these terms, the Cloud pricing is more transparent as the additional licensing and maintenance costs are included in the subscription fee.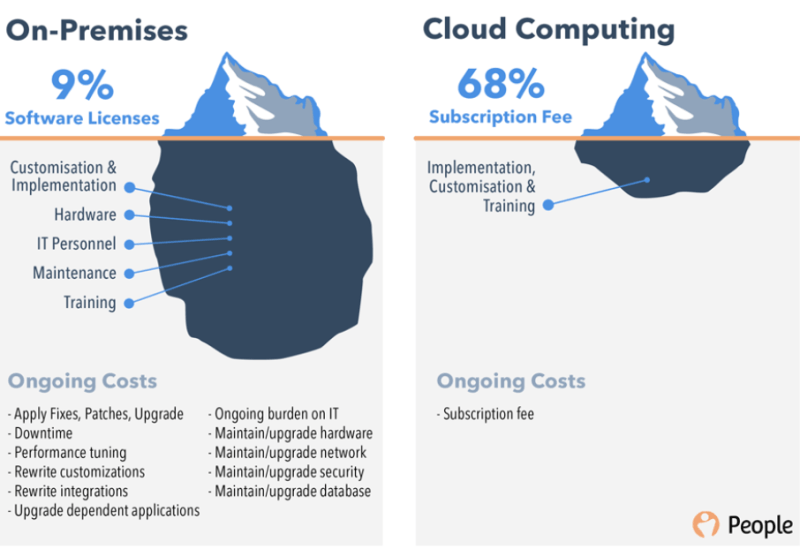 What about maintenance?
When it comes to maintenance, it's necessary to assess the readiness of your staff and systems. The DFS is a complex solution including various components like Cache Manager, File exporter and so on that require experience and technical expertise. If you decide to go with an on-premise solution, it's crucial to perform the regular component upgrades, and also possess a variety of side skills like advance knowledge of the OS peculiarities to be able to troubleshoot the component compatibility and investigate the root causes of incidents when they occur. If your IT department is not working 24/7, it may cause additional work disruption times. Another case is performing upgrades or downgrades of the system that also involves downtime. With Cloud, the downtime is often going unnoticed or completely avoided. So if you need high uptimes, it's worth considering Cloud Systems.
While there is no correct answer to which solution would perform better in your particular case, it's clear that cloud solutions are getting more popularity and are not going away in the nearest future. It does not mean that you need to follow the mainstream if the on-premise solution is more reasonable f in terms of compliance, technical background of your staff, and eventually costs. So, make sure to assess these factors before making the final decision.
Cover Image by Mudassar Iqbal from Pixabay