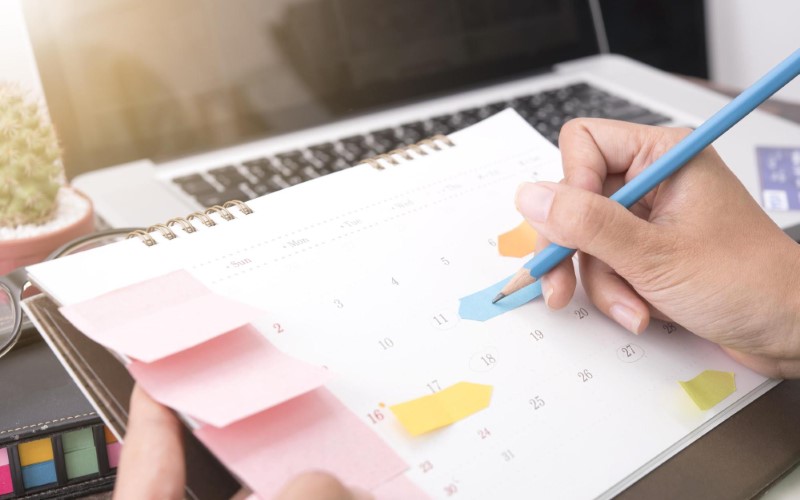 Without an effective schedule, productivity will suffer. Colleagues could be unsure of shift patterns, priorities, deadlines, even when they're required to attend meetings. This can result in confusion, conflict and, worse still, unhappy customers.
So, if you want to avoid these pitfalls, and schedule your team more efficiently, check out our 10 effective tips. Read them all and you'll likely never have a scheduling headache again!
Understand the Aptitude and Desires of Your Team
Knowledge of your team's strengths and weaknesses will help you to schedule team members with complementary personality types and skillsets.
Partnering someone who has excellent customer-facing skills with someone who knows your products inside out is a great way to promote the highest level of customer service – one of the cornerstones of commercial success.
Offer Employees Flexibility to Swap Shifts
Although there should be a degree of rigidity once shifts are allocated, team members should always have the option to swap shifts.
There will, inevitably, be occasions when someone has an emergency, prior engagement or is simply cannot to make their shift. Offering flexibility in your schedule cultivates a good relationship with employees and optimises shift schedules.
Make Sure Shifts Are Visible  
If you want to make sure that you schedule your team more efficiently, you need to make it visible to staff. Simply emailing shift patterns to employees during the week isn't effective. Why? Employees may not receive or miss the email, causing them to call managers asking for their shifts or, if done on short notice, miss their shift altogether.
By using employee scheduling software, you can share shifts with teams instantly, via desktop or mobile meaning that they'll always know when their shifts are.
Create Schedules in Advance
Don't leave scheduling shifts to the last minute. This causes undue pressure on managers and employee anxiety. Ideally, you should schedule your shifts weeks in advance. Scheduling software allows managers to build and share schedules in minutes making it simple and easy to create schedules in advance.
Prioritise Team Communication
When managing work schedules, it's inevitable that complications will happen from time to time. How these are communicated will have impact morale and productivity. Managers need to make sure that employees are made aware of any changes in the schedule.
Email notifications and IM alerts are a great way to inform an employee of a change to his or her schedule. This instant notification promotes transparency and allows employees to make any arrangements if they need to come into work on relatively short notice.
Always Consider Availability
Knowing when employees are available and when they're not is paramount to creating a schedule that appeals to everyone. By offering employees the chance to state their preferences for the hours they work, managers demonstrate a degree of flexibility that appeals to colleagues.
There will, of course, always be times when employees cannot come into work. Some may need to collect kids from school, others may be unable to work unsociable hours. Schedule your team more efficiently, do your best to fit schedules around employee preferences.
Assess Staffing Capacities  
Depending on the time of day, staffing needs can change. Restaurants are likely to need more staff on hand on the weekend than they are on a weekday morning.
Businesses with call centres who rely on speaking to customers outside of normal working hours are likely to need more staff on hand outside normal working hours. Where possible always make sure that staffing capacities reflect optimal business operations.
Allow for a Grace Period
Employees will not punch and punch out at precisely the same time every single shift. Therefore, it's a good idea to give employees a grace period to clock out.
This will cultivate trust because employees will feel that you're not unrealistic with your scheduling constraints and have taken due consideration for the time it takes them to complete all the tasks their role demands.
Try and Accommodate Annual Leave Requests
Managers who do their best to accommodate leave requests will have a positive effect on their team. Try and make sure that all leave requests are honoured. Managers should operate a transparent annual leave policy, one that's both clear and easily accessible to employees.
Also, manually scheduling or using spreadsheets to annual leave can cause problems. Managers should use a platform that can automate leave requests, saving any mistakes and a great deal of time.
Automate Schedule Creation 
No employee wants to sit around and twiddle their thumbs waiting managers to create and distribute schedules. They want to have access to schedules as quickly as possible so that they can organise their lives outside of work.
By automating schedule creation, managers can distribute schedules to employees in a fraction of the time it would take to do on an Excel spreadsheet or similar software. Deputy allows managers to build and share schedules in minutes, saving managers time and giving employees access to their schedules quickly.
Effective Scheduling Will Optimise Performance
So, there you have it. Ten effective tips for effective scheduling. Follow these tips and you'll be able to schedule your team more efficiently, avoid any issues and keep your team happy.
Also Read: 5 Tips for Managing a Remote Design Team