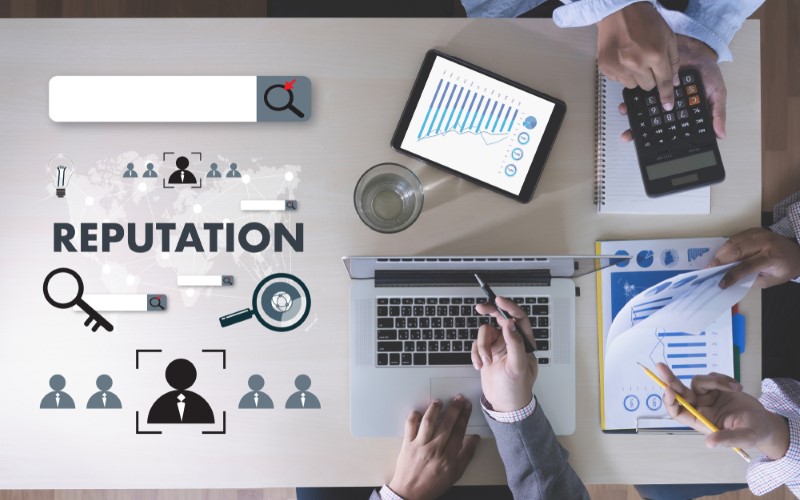 Even though social media brand monitoring is often confused with listening to social media, they do not necessarily mean the same thing. Although the differences between the two are subtle, these differences are essential for the objectives of the business. A business can use them individually or together as parts of their brand monitoring services to keep a company's image healthy and connected with the customers.
What Is Listening to Social Media?
You can think of social listening as keeping an eye on a broader spectrum on social media for interactions that can be significant to your business. That can include any mentions of your brand, competitors, or other terms significant to the industry. These conversations can play a necessary role in understanding market trends and also provide relevant data for your business strategies such as product development, marketing, and customer services.
What Is Social Media Brand Monitoring?
Brand monitoring on social media is a much more precise task where you keep track of conversations that directly mention your brand and your products. Unlike social listening, the purpose of brand social media monitoring is to enable you to interact with your customers directly. It is normally a part of a company's brand reputation monitoring strategy and can be achieved manually to some extent by tracking the relevant handles on the social media platforms.
Social media brand monitoring presents short term windows of opportunity to interact with the customer through their reviews or opinions presented in social media. The brand can address complaints or dissatisfactions for the products and gather feedback. If the review is positive, the brand can thank the customer and enquire them about ways to make the product better. These short term opportunities can create an impact on the brand in the market.
Social brand monitoring is a responsive process, in which the client takes the first step and talks about the brand on social media. The business has to actively reach out to the customer to solve any existing complaints or issues or provide any relevant information the customer is looking for. It is an essential and efficient brand monitoring activity that has limited outcomes. Even though there are some risks involved, such as backlashes, the rewards are bigger.
How Is Social Listening Different From Social Media Brand Monitoring?
Social listening is much more extensive than social media brand monitoring, where a large number of conversations get checked for a range of mentions such as your brand, its products, competitors, their products, campaigns, industry trends, and many others. The inputs gathered from social listening can be utilized to plan many types of business activities, like product development, digital marketing, campaigns, collaborations, hiring influencers, so on and so forth. This data gets accumulated over some time from representative samples that can allow the business to make informed decisions. It also helps a company with its long term plannings, such as strategy development to generate more revenue.
How to Maximize the Value of Listening to Social Media?
Making social listening effective by establishing a proper balance in the collection of adequate data is essential to get meaningful insights that can help a brand achieve its objectives. It is necessary to keep the following steps in mind.
Don't make rash decisions. Social listening cannot bear fruitful data in a short time, so beware of making hasty decisions such as overreacting to a situation.
Do not go overboard with the collection of the data. It is not necessary to speak to each customer in the market who comes in contact with the brand. That is the job of brand monitoring tools for social media.
Determine the peak value for the data. It is necessary to collect adequate data over some time to make an efficient analysis. But any data that gets gathered after reaching the peak will have diminishing returns and cost unnecessary money to the company.
While it is possible to carry out tasks related to social media monitoring manually, listening to social media needs to be automated. A robust brand monitoring software is required to gather and evaluate data. Many companies find that efficient measurement of data can be challenging. That is why they use the best brand monitoring tools that allow them to automatically collect data by tracking relevant keywords and any mention of their brand on social media. These tools analyze the data and recognize patterns that are used to discover trends, market insights, and emerging demands.