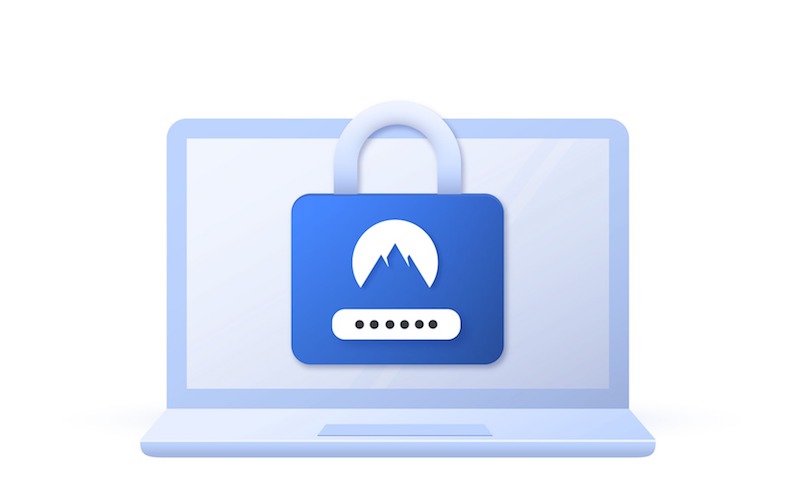 In the modern world, computer users should make protecting their windows laptop computer paramount. It should always be the top priority for maintaining their computer. The problem is that many users have no clue how to shield their computers from phishing, spamming, viruses, and malware.
Hackers today go after everyone – enterprises, small businesses, government institutions, organizations, and, yes, individuals. No one is immune from a cyberattack. They are almost as assured as death and taxes. What can users do to protect themselves? What are the surest ways to avoid or prevent a cyberattack? Let's explore the best strategies below.
Step 1: Get a Virtual Private Network (VPN)
The first step in protecting a windows laptop is to invest in a reliable VPN for a personal computer. What is a VPN? The best way to describe is to discuss its features.
A Fake IP Address: Let's say that a user lives in Seattle, Washington. As such, the user's computer will have an Internet IP address that identifies the user's location as being in Seattle. It is a digital version of a street address. A VPN assigns a different IP address to the computer. The new IP address could be anywhere in the world. The same computer might seem to be located in Paris, France although the user is still in Seattle, Washington.
An Underground Digital Tunnel: When the user sends and receives digital information, the data travels through the internet from the sender to the receiver. While it is en route, a hacker can intercept the data. A VPN shields the data using a digital tunnel. The tunnel prevents anyone from seeing the data.
Encryption: The third feature of a VPN is data encryption. Encryption scrambles the data, so that is unreadable. The only way that someone can decipher the data is if they are a recipient or have an encryption 'key'. An example of a key is a password.
Using all three of these features, a VPN makes it virtually impossible for anyone to find, intercept, or read data in a windows computer. One of the most reputable VPNs on the market is Surfshark.
Step 2: Keep Windows Updated
Let's face it; Windows updates are annoying. They seem to happen all of the time. However, most Windows updates are security-related. Without these updates, computers are vulnerable. They contain outdated security data that hackers can easily bypass to break into a computer.
Some computers have automatic notifications when Windows updates are available. If not, checking for updates is easy. The steps to checking windows updates include:
Click the Windows Start Button
Find 'Settings' and Click on It
Select 'Update & Security"
Once the user enters this area, they can change the update settings, including how the updates are delivered and what type of notifications appear on the computer. Users can also change how the computer reboots after downloading the updates.
Step 3: Add Virus Software as an Added Layer
Here is a rule of thumb: Users can never have too much security on their computers. While a VPN should provide plenty of protection for a laptop, it does not hurt to add Virus software. There are lots of options for antivirus protection. Some of the most popular antivirus software products out there include:
McAfee Antivirus Plus
Webroot SecureAnywhere Antivirus
Bitdefender Antivirus Plus
Kaspersky Anti-Virus
Symantec Norton Antivirus Plus
When considering what antivirus software to purchase, users should look for tools such as malware scanning, website rating, URL blocking, phishing detection, behavior-based protection, and vulnerability scanning. A reputable program like McAfee Antivirus Plus will carry all of these features. Best of all, McAfee offers one of the lowest prices out there.
Step 4: Use a Hardware Firewall
Now that your OS and software are protected with a VPN and antivirus software, users should take the next step by making sure they have an impenetrable firewall. A firewall prevents unauthorized activity from occurring to and from a Windows computer (as well as a home or business network). Most devices carry a built-in firewall.
Windows 10 has an onboard firewall. However, for users who do a lot of browsing, downloading, or streaming, there are plenty of options for third-party firewalls. Some of them are free (and still quite good), and some of them are paid but likely offer more features. Some of the most popular firewalls include:
Sophos XG Firewall Home Edition
AVS Firewall
Comodo Free Firewall
Outpost Firewall
GlassWire
OpenDNS Home
In today's volatile digital world, there is no reason not to have a hardware firewall. However, not everyone needs a third-party firewall. This is especially true if a user already has a VPN or antivirus protection. Much of it depends on how much the user, where they go online, and what type of activity they engage in.
Step 5: Stay Away from Harmful Sites
Unfortunately, there is no official list of sites that users should avoid online. Even if such a list did exist on the Internet, it would be outdated as soon as a website published it. Therefore, users should use common sense and understand certain principles when browsing the web.
According to Lifewire, here are some ways to avoid going to harmful sites:
Purchase or download a web filter. You can get paid and free versions.
Do not play the guessing game when it comes to web addresses.
Check a URL to make sure it is legitimate. Back away if it appears to have issues.
Never click on any site that looks suspicious. This includes links embedded in emails or instant messages.
If it is too good to be true, it probably is.
Word all searches carefully. Try not to trigger questionable sites in the search.
Enable the link scanner tools in the VPN or antivirus software
Also, as a general rule, porn, gambling, ad-heavy news sites, and fake shopping sites are among the worst websites on the web.
Keep Your Windows Computer Safe
Maintaining a clean and safe Windows computer takes assertiveness and consistent action. Users who do not update Windows 10, use a VPN, firewall, or antivirus, or regularly visit questionable sites are leaving themselves wide open for a cyberattack. The best policy is to take additional measures to keep a computer safe instead of waiting until it is too late.