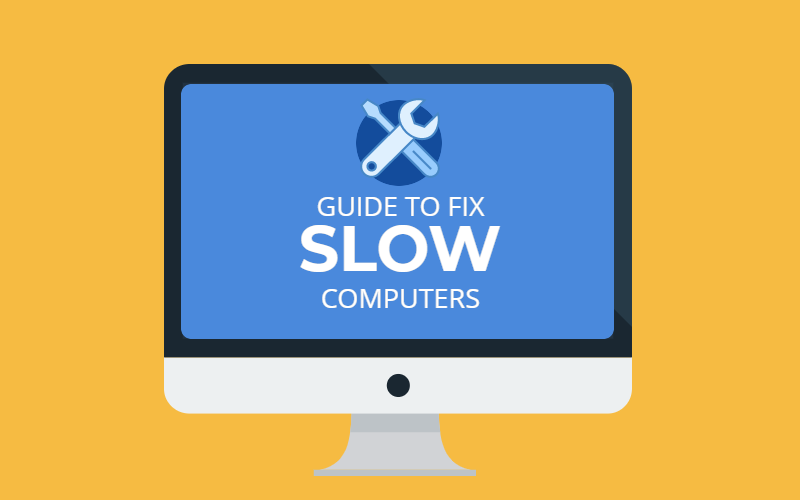 No one likes a slow computer. A slow computer makes most of us panic and worries we'll need to buy a new computer, but it's quite common for computers to slow down and need a break.
Before you take your machine into the shop, there are some easy things you do at home to save you time and money.
Keep reading to learn how to fix a slow computer and prevent costly repairs.
How To Fix a Slow Computer
A slow computer is frustrating, but it doesn't mean that your machine is on the outs. There are many reasons why your computer might be running slower than usual.
If you're not sure where to start, here are seven ways to get your computer working faster.
1. Free Some Disk Space
Your computer might be running slowly because it's low on disc space. Try deleting old files or applications you don't use anymore. These programs are just taking up space and causing your computer to work less efficiently.
2. Close Programs You're Not Using
Similar to the step above, close programs you're not using. Certain applications (like computer games) require your computer to use a lot of power. Close them down fully when they're not in use so you're PC isn't working overtime.
Again, if you have any programs you no longer use, you should always delete them from your machine.
3. Close Your Browser Tabs
Most of us are guilty of browsing the internet with multiple tabs open. While this method makes it easier to get work done, it'll slow down your computer over time. When your machine is struggling, try closing some tabs to speed things up.
4. Stop Unnecessary Software Updates
We've all gotten notifications on our computers that some program needs another update. Updates take up more space on your computer, so don't automatically update every program.
5. Give Your Machine a Break
Computers need breaks too. If it's been a while since you turned your machine off and put it away, it might be running slower than usual. Try turning the computer off, waiting a couple of hours, and then turn it back on again.
6. Close Your Start-Up Applications
Start-up applications are programs on your computer that start-up automatically when you turn your machine one. You can edit these in your computer settings, and shutting some of them off should help your computer run more efficiently.
7. You Could Have a Virus
If you've tried all of the steps above and your computer is still slow, you could have a virus that's hurting your machine.
After you've taken steps to problem solve on your own, it's time to seek professional help and scan for a virus. Bring your machine into a local repair shop to see what they can do.
Learn More About Caring for Your Computer
Computers might seem complicated, especially if you're not tech-savvy. But following the tips above will help keep your computer running quickly and smoothly for years to come.
Now that you know how to fix a slow computer, you probably still have a lot of computer-related questions. If you want more helpful technology tips, check out the rest of our website.