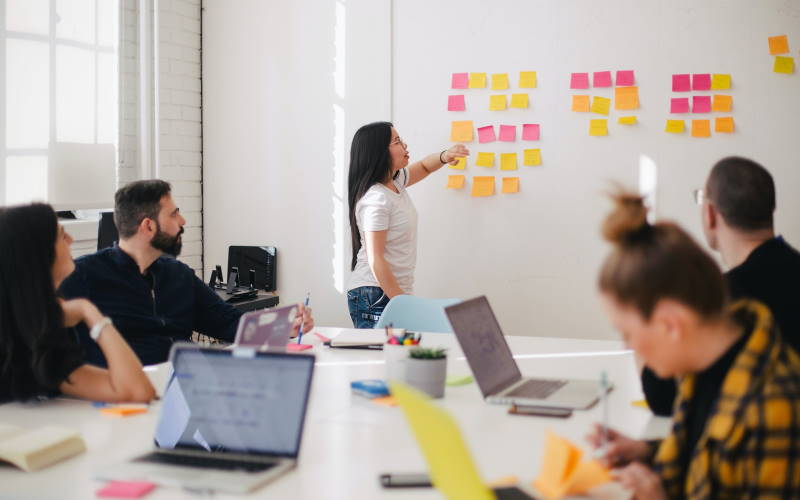 The most effective sales strategies start with the end goal in mind. Simply said, you begin your sales journey by deciding where you want to be at the end of the year and by creating objectives that are to be met along the road.
Writing out your strategy gives it more substance and practicality, and it enables everyone on your team to adopt the same objectives, understand the big picture, and row in the same direction. A thorough sales strategy should cover every sales stage, from who you'll target and how you'll do it to the tools and procedures you'll use.
While there's no one-size-fits-all, check the seven crucial steps to help you develop a winning sales strategy in 2023.
Gather Data From the Previous Year
Examine how you performed in 2022. First, analyze your data, the markets, and the target audiences that have worked best for you. Then, based on the goods and services your business offers, monitor macro developments in the market to spot potential business possibilities. Finally, examine data from the last three or even five years to look for longer-term trends.
Define Your Ideal Customer Profile
Typically, only 20% of customers account for 80% of a company's revenue. Looking back at the previous year, you can determine which customers spend the most money, purchase the most items, are the easiest to work with, and have the quickest sales cycles. Next, list the criteria based on what your best clients do to define your ideal customer profile.
The ideal customer profile provides guidelines for your sales reps that help them spend their time effectively and write a proposal for a project targeting prospects who are most likely to convert quickly and deliver repeat business.
Determine Your Goals
Create a baseline for your sales strategy using the information from your analysis. It will help you recognize your starting point and plan your next steps. Based on trends, opportunities, objectives, new goods and services that need to be pitched, and projections from the sales and marketing departments, list specific accounts and target markets you plan to pursue.
Create yearly targets, which you would then divide into weekly objectives to keep on course. Be ambitious when setting goals while also making sure they are realistic, manageable, and measurable.
Identify Gaps
When evaluating gaps in your company, take into account both current and potential future needs. Determine the talents you believe your staff will need to accomplish your goals in 2023 and examine your current employees' skills. When you have this knowledge, you may determine whether it would be better to train current personnel or bring in fresh talent that would address any gaps.
Determine Metrics for Success
Metrics, also known as key performance indicators (KPIs), are used by sales teams to track the business's progress toward goals. Key performance indicators can also assist businesses in planning for future growth or preparing for the effects of market changes.
For a successful sales strategy, you'll have to determine what metrics to use to evaluate the performance. The KPIs vary depending on the medium, but common metrics include conversion rates, daily web traffic, ROI, and gross profit margins.
Outline Action Items
One of the last steps in developing an efficient 2023 sales strategy is to outline your action items. Create a list of the steps that will guide you through the sales process using the capacity and quota statistics for your business. Writing a sales call script, spotting competitors in the market, or planning new incentives or perks are a few examples of action items.
Adjust Accordingly
Even though strategy execution is everything, you'll inevitably need to make changes as you go. To adjust for the changing factors, review your plan every month or every three months while keeping your sales objectives in mind. As you consider your strategy, consider the following issues:
How are things going?
Where do we need to improve?
Is our pipeline sufficient to accomplish the objectives?
Do we need to improve our staff's abilities or get further training?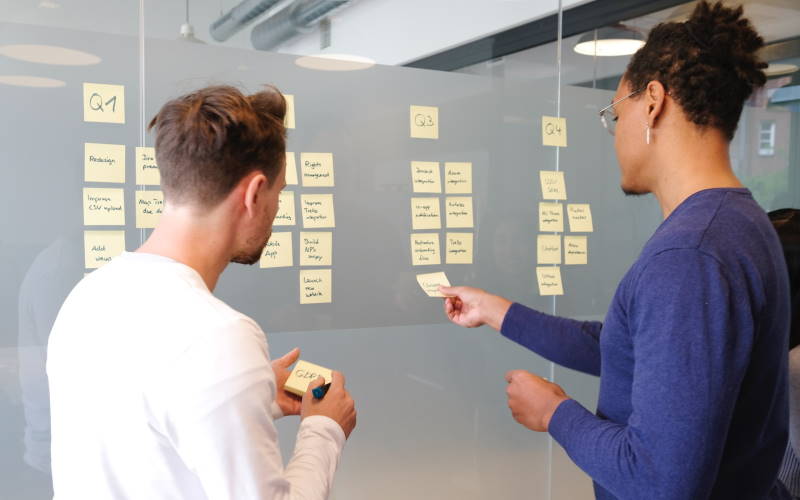 Final Thoughts
Your chance of success will increase once you've decided on your sales objectives and developed a strategy to reach them. Your sales team will have clear priorities that everyone can agree upon, unambiguous results that everyone can quantify, transparent rules that everyone can adhere to, and clear objectives that everyone can work toward at the end of this process.
Remember that the key to ensuring your business generates revenue more effectively than it ever has is to improve your plan continuously. So, to keep yourself focused and on the course, be sure to evaluate and update the strategy as you go.
Images from Unsplash