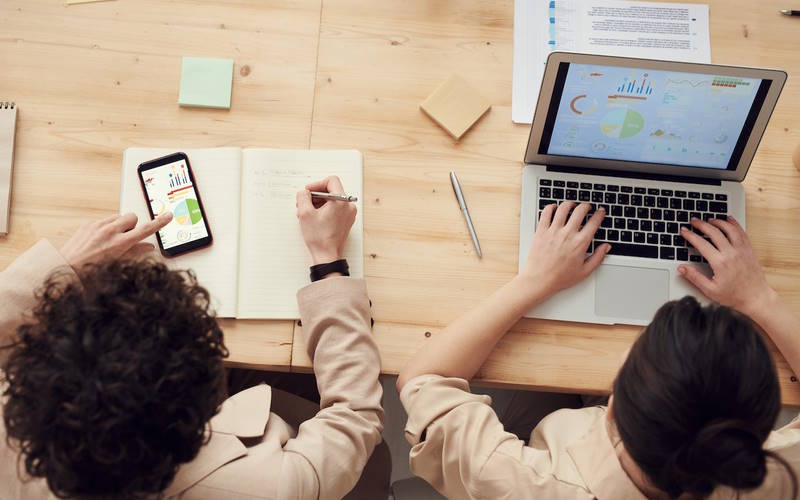 If you want your business to thrive in today's competitive landscape, developing a solid workforce plan is crucial to success.
A well-developed workforce plan ensures that you have the right people, with the necessary skills, in the best-fitting positions, at the perfect time.
It is essential for strategic planning since it helps you align your human capital with your business objectives, manage your talent effectively, and prepare your organization for the future.
This blog post covers six strategic tactics to help you develop a solid workforce plan, including using workforce data to create a better workplace, drive business success, and create a high-performance culture.
What is a workforce plan?
A workforce plan consists of the goals, strategies, and essential components necessary to help you balance labor supply or skills against demand or the number of talents and employees needed.
Workforce planning includes analyzing your current workforce, determining your company's future needs, and spotting gaps between your present and future needs.
It also involves deploying solutions to help you accomplish your mission, objectives, and strategic plan.
Essentially, your workforce plan should help your company get the right number of skilled people at the appropriate cost and contract to address short and long-term needs.
Effective workforce planning can help your company with the following:
Determine and address changing customer needs
Minimize labor costs in favor of workforce flexibility and deployment
Improve employee retention
Spot relevant approaches for focused people development
Identify and address inefficiencies
Boost productivity and quality output
Develop recommendations to provide strategic value via talent
Improve employee work-life balance
Your plan should include the strategic workforce planning metrics for the Key Performance Indicators (KPIs) to track and analyze performance. 
The metrics help you uncover valuable and actionable insights to make data-based business decisions.
6 Effective tactics to create your workforce plan
While workforce planning depends on your company's unique needs and objectives, there are tips and tricks you can follow and implement to help solidify your plan, including the following:
1. Factor in your long term goals
Strategic workforce planning helps ensure your employees deliver can on your company's goals.
The best place to start when developing your workforce plan is your business's goals.
Consider your company's short and long-term direction, including objectives and human capital needs to help achieve those goals.
Remember to get all company stakeholders on board before starting your strategic workforce planning.
This way, you get critical input and buy-in from your Human Resources (HR), line managers, finance, executive-level managers, and operations supervisors (among others).
2. Assess and analyze your existing workforce
Examine your current workforce, particularly the people and talent your company already has.
Conduct workforce analytics to gain insights into your existing workforce's age demographics, including the contract types and their evolution and seniority profile.
Consider focusing on key areas, such as your workforce's quality and quantity.
Workforce quality refers to assessing your employees based on their performance and future potential.
It should help you identify your top performers and assess whether they have low or high potential, including their specific developmental needs.
Talent analytics can also help you spot your company's key drivers of performance.
On the other hand, workforce quantity is about evaluating your workforce's quantity based on the number of new hires, internal promotions, and employee turnover.
3. Be ready for potential scenarios
You can't predict the future of your workforce and all the factors that shape and influence it.
However, you can prepare for potentially unexpected scenarios.
Some of these unexpected scenarios include the following:
A significant and sudden shift in your company's financial situation
A global economic slowdown
The lightning-speed technological developments and automation that replace or change jobs
The above situations can impact and change workforces across industries, making it crucial to consider these potential scenarios when developing your workforce plan.
Your strategic workforce planning should include measures to anticipate future and unavoidable changes.
For example, your HR department could combine attrition, re and up-skilling, and retiring strategies to help avoid mass layoffs that can cripple your company in the future.
4. Watch out for future skill shortages and gaps
Perform a skills gap analysis to spot missing skills within your company and develop a solid plan to fill those gaps.
For instance, you can perform a skills gap analysis to determine when employees will retire and implement a strategy to ensure the gaps they leave behind get filled promptly.
Your strategy can involve shifting to project-based employment, using gig workers, training existing employees for the soon-to-be vacant positions, or combining all these.
You must also consider technological developments and global digitalization.
These can create digital skills gaps that require re-training and upskilling your current employees to fill the resulting gaps.
5. Consider getting external help
Strategic workforce planning is no easy task because it involves a lot of moving parts to develop a solid plan.
Determine whether your company has the in-house resources and expertise to create your workforce plan.
If not, consider hiring a consultant or a strategic workforce planning expert to support you during critical parts of the process.
Reliable external consultants and experts can give you valuable tips and advice to start your workforce planning in the right direction and help keep everything up-to-date and on schedule.
6. Determine how you will track and adapt your plan
The work continues even after you finish your strategic workforce planning and implementation.
Technology, customers, and the workforce can shift with the constantly changing landscape.
It means you need a responsive labor force that can adapt to these changes so your business can keep up and thrive—and this requires developing an adaptable workforce plan.
Track your workforce plan implementation through analytics to determine what needs adapting.
Doing so gives you the necessary insights to adjust your strategic workforce plan accordingly, allowing you to always stay on top of your business transformation.
Nail your strategic workforce planning
Developing a solid workforce plan helps you set up a strategic approach and commit to continuous improvement to achieve success.
With this guide's tips, you can ensure that your company has the right people in the appropriate positions with the required skills to achieve your business goals.
Keep your workforce plan flexible and adaptable to changing circumstances, and consider adjusting your strategies as needed.
A strong workforce plan helps put your company in a better position to thrive in today's competitive business environment.
Cover Photo by fauxels