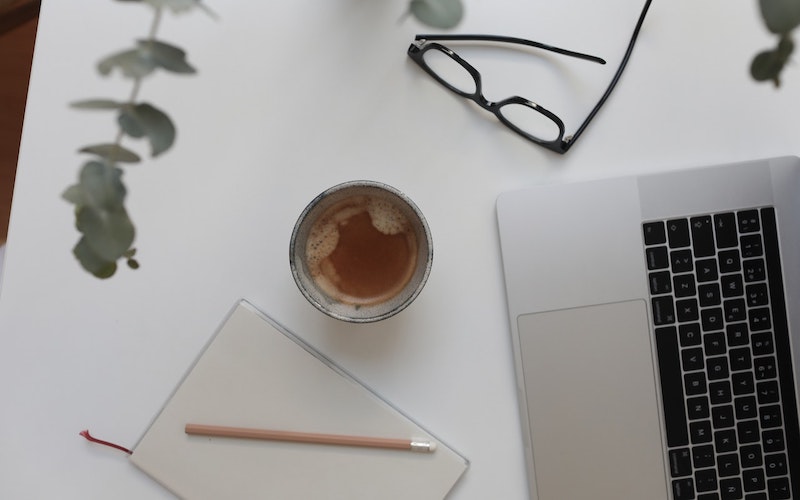 The concept of personal branding is the same as company branding. It demonstrates who you are, what services you provide, and what you're passionate about.
So, when building a brand as a developer, think along the same lines as building a brand for a company.
By adopting the right mediums, using eye-catching and consistent imagery, designs, and colors, and showcasing your specific skills, experiences, and attributes, you can help people to perceive you in the best light.
If you think building a brand as a developer isn't important, think again. Here are just some of the key reasons why you need to build a personal brand.
You Can Gain More Visibility
By developing a good personal brand, you can ensure you stand out from the crowd.
You'll gain more visibility, which can enhance your social presence, your reputation, and your credibility.
And when you have greater visibility and online presence, you can better voice your values, goals, and vision to others.
You Can Receive More Job Opportunities
With greater visibility and presence, you can gain more job opportunities.
If you work as a freelance developer, getting more job opportunities and ones that are more high-profile and pay better will be one of your primary goals.
But even if you currently work for an employer, you never know when your contract could come to an end, so it's important to build a personal brand to make it easier to find new jobs should your current employment end.
Indeed, by building a strong personal brand, you'll find job opportunities naturally come to you more, so you'll spend less time and effort searching for positions.
You Can Create Opportunities
Following on from the last point, building a strong personal brand enables you to create more opportunities yourself as well as enabling you to receive more job offers.
For instance, when your personal brand becomes well known, you could create side projects and collaborate with industry experts.
It will be much easier to create new opportunities when people have heard of you.
You Can Enhance Your Community Engagement
One other important reason to build your personal brand as a developer is to enhance your engagement with the community in your industry.
In turn, that means you can learn more quickly and deeply about topics you are passionate about and meet loads of amazing people.
You can quickly grow your network when you have a solid personal brand.
Key Elements of a Personal Brand
Now you know why it's so important to build a personal brand as a developer, let's look at some of the key elements you need to work on to create a brand that can take you to the next level.
An Excellent Profile Picture
With personal branding, YOU are the brand. Therefore, having an excellent profile picture that you use consistently on your website, your social media platforms, and elsewhere, is critical.
To ensure you create a professional and eye-catching picture, try Picsart's profile picture maker. You can use editing and background tools to customize your picture and make sure you show yourself in your best light. 
High-quality Content
To build an excellent personal brand, you need to regularly use a variety of social media platforms and post engaging high-quality content.
So, carefully think about the types of media you'll use to promote yourself and your services in an engaging way.
You could write posts about your professional experience, upload instructional videos, or provide links to your website blog in which you provide industry insights.
Whatever media you use, ensure quality and engagement are top of mind.
Consistent Design Elements
On your website, your social media banners, and elsewhere, make sure you use consistent design elements, just like you would for company branding.
Choose colors, fonts, and visuals that define what you and your personal brand are all about.
Community Involvement
The more you engage with your social media followers, the more you can build a well-known personal brand. But you should also engage with people on other platforms, especially where there are communities for your industry.
Using platforms like Stack Overflow, Quora, and Warrior Forum is your chance to connect with others in your industry and provide people with answers to queries. You could then quickly gain a great reputation.
Summing Up
With a strong personal brand, you can gain more visibility, receive more job offers, create your own opportunities, and enhance your community engagement.
So, by getting personal branding right, you could soon become a well-known and respected developer.
You may also like: Professional HTML & CSS Resume Templates
Cover Photo by Cup of Couple