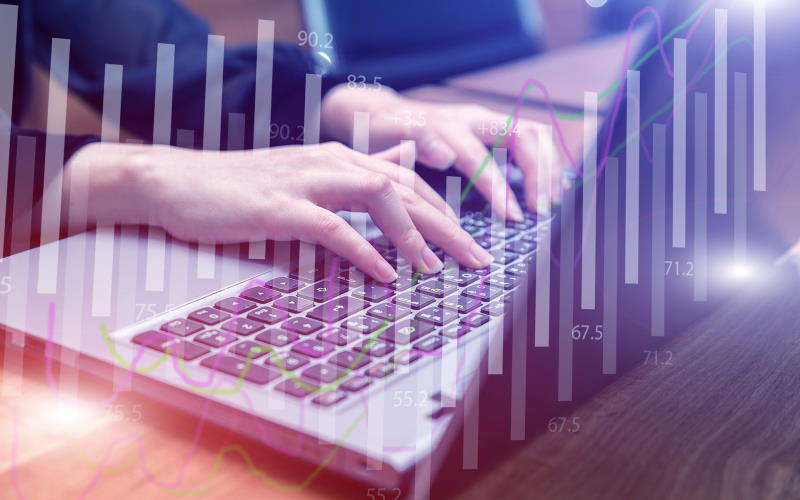 Nowadays, it's hardly a question of whether financial institutions like banks need to undergo a digital transformation. For many, the answer is an unequivocal yes, as the shift towards digital operations is necessary to compete in an increasingly virtual environment. Rather, the question is often about what to innovate first. Which key process deserves to be of priority and should experience a technological overhaul before every other process is modernized?
Evidence points toward financial risk management as one of the most important aspects to innovate. Investing in technology like financial risk management software will prove a good decision, considering that the market is rife with varied and complex financial risks. Banks and other financial institutions can use technology to their advantage so that they can better identify, measure, and respond to risk. Fortified risk management practices will ultimately safeguard a bank's profitability and, in turn, its legacy in the upcoming years.
Here's what you need to know about how digital innovation will bolster modern banks' financial risk management practices. These insights will prove especially useful to you if you are a decision-maker for your bank's current repertoire of technologies.
Digital Innovation Allows Your Company to Take a Proactive Stance in Your Financial Risk Management
One of the biggest mistakes a banking company can make today is to be either complacent or passive about financial risk management. But now that there are solutions available to fortify banks' current capabilities, financial risk management should no longer take a backseat to other processes. There's also no longer any excuse to neglect it because it takes too much time or because it's too difficult.
Today's best software solutions promise deft computation of risk ratios, easy archival of financial reports, and elimination of obstructive data silos, among others. This unlocks risk management capabilities that will make experience officers and risk teams twice as effective at their jobs. Now that it's possible, consider a proactive stance on your financial risk management and prioritizing it in your profitability plans. You'll realize that enhancing your current risk analysis abilities will result in solid profits for your bank.
Digital Innovation Heightens Your Understanding of Present Financial Risks
Risk management is one of the most complex areas of doing business, especially for a financially-oriented institution like a bank. The more the global economy changes, the more difficult it is to identify and respond to financial risk in a timely manner. But banks now have the choice to upgrade their technologies specifically to achieve a clear and granular analysis of financial risk.
A cloud solution will proffer a single source of truth for risk-related data, which in turn allows a consolidated view of risks across the enterprise. It will then be easier for stakeholders to identify various types of risk, from credit risks with customers to liquidity risks from current assets.
If you innovate your financial risk management practices, you'll glean a better understanding of which factors put your finances at risk. It also won't be as hard to come to a consensus when conducting financial analysis and to arrive at decisions on how to mitigate risk.
Digital Innovation Can Save Valuable Time and Effort on Financial Risk Reporting
Few people on your staff may enjoy financial risk reporting, but new software can make the experience smoother, more pleasant, and more efficient for them. Your solution might come with perks like easy-to-use digital dashboards and pre-made, customizable templates for risk reporting. You can instantly add more structure and coherence to your credit risk, counterparty credit risk, risk migration, and delinquency reports. Moreover, you can establish a "house style" for financial risk reporting that's easy for everyone to follow.
In other words, financial risk reports done on the cloud will be a breeze to deliver, consolidate, and compile on the cloud. The upgrade can transform your reporting and record-keeping processes for the better, which bank stakeholders will be very grateful for.
Digital Innovation Can Help You Simulate a Response to Financial Stress
It's also possible for a highly digitized financial risk management solution to help you draft contingency plans. The software will allow you to envision the worst-case scenarios for particular risks and see if your bank is truly prepared to face them.
Your solution may come with access to stress-testing features that won't compromise the security of your risk data when you're using it. You can stress-test for particular risk scenarios and, based on the potential outcomes, formulate appropriate recovery plans. That way, your institution won't be groping in the dark in case the worst does happen.
Digital Innovation Can Keep Your Risk Reporting Compliant with Regulators' Standards
Part of your bank's duties to regulators like the US Federal Reserve includes streamlined, accurate reporting according to their standards. A reliable software solution will be useful for tracking your progress in your financial risk management and consequently depicting that progress to regulators.
This ability will be especially helpful given the many new financial risk management initiatives that banks currently have to take. One pertinent example is banks' lending and enrollment activities in light of legislation like the Coronavirus Aid, Relief, and Economic Security (CARES) Act. Your bank may have to track the increase in such activities, and then prove that you have commensurate risk management protocols for them in place.
Final Words
In summary, digital innovation can contribute quite a lot to an institution's financial risk management capabilities. Financial risk management is a process that you definitely won't regret upgrading your tech stack for. You'll be able to increase your business's levels of competitiveness, as well as its resilience to adversity, by innovating your risk management practices today.
Also read: .BANK Domain Requirements
Cover Image by Nattanan Kanchanaprat from Pixabay