In my earlier post I had written in-depth about how you can use WhatFontis tool to identify fonts from an app image. This time I have brought a list of tools that you can use to identify fonts used in apps as well as websites.
As you'll read on, you will find that some of these tools (including WhatFontis) identify fonts from an image of the text. These tools can be used to find fonts used in an app by using the app screenshots for this purpose.
On the other hand, some tools will present you with a set of questions based on the visual appearance of a font and return results centered on your description. These tools will come in handy in cases when you recall a font you had seen in an app or a website but do not remember the source.
This list also mentions some useful browser extensions and add-ons that can tell you details of a font used on a web page.
As mentioned earlier, WhatFontis is an online tool that can identify a font from an image of the text that you upload to the site. You can read my tutorial about WhatFontis to know the step-by-step process to use this tool.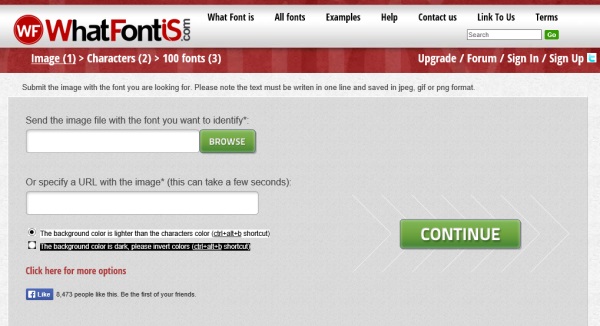 WhatTheFont is another online tool that can identify a font from an image. You can either upload an image or specify an image URL, the tool will analyze the image and return the closest match from its database.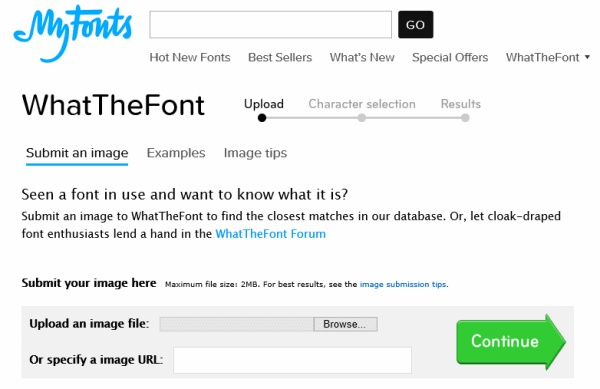 Typophile is a community of font-experts. You can post your image containing the text to get a reply from experts about the font being used.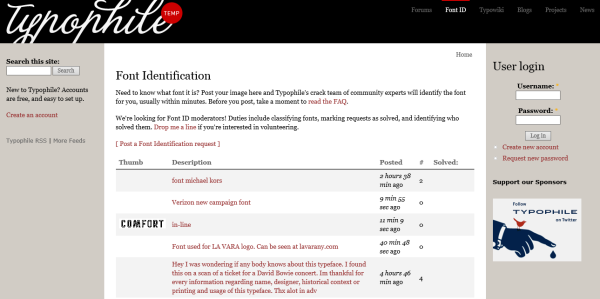 Identifont is an online tool that will give you a set of questions on key features of the font, you can choose from given options to describe your font in the best way. It will identify the font based on your answers. Additionally, it also allows you to search fonts based on different parameters including designer/publisher name and similarity in appearance to another font.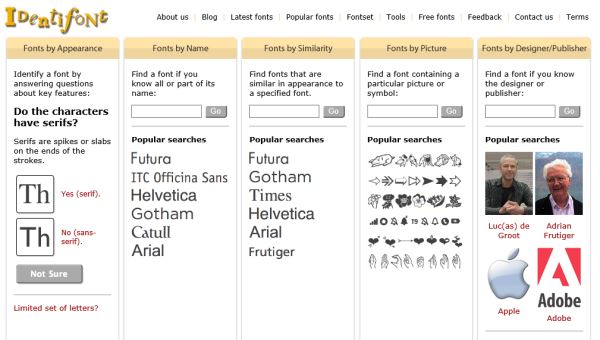 Like Identifont, Identify Fonts by Sight also asks you to answer some questions based on characteristics of the font. You have to select the option that you think correctly defines the font you want to know about. The tool will present you a list of fonts that best match the description you provide.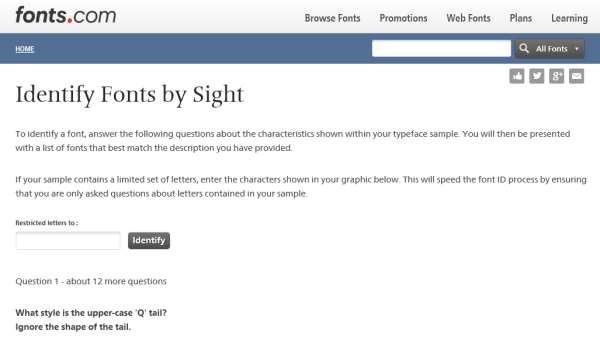 As the name suggests, Serif Font Identification Guide helps you in identifying Serif fonts. You have to describe the features of your serif font like shape of serifs, crossbar, etc. by selecting an option from those provided on the site that you think best defines your font. The tool will return the fonts that fit the visual appearance you described.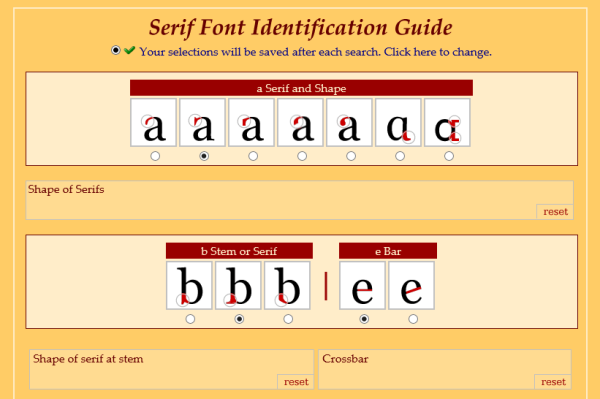 WhatFont Tool can help you identify fonts while browsing a website. You need to add the bookmarklet to your browser, activate it and hover over text on a web page to get the font details. Chrome and Safari extensions are also available.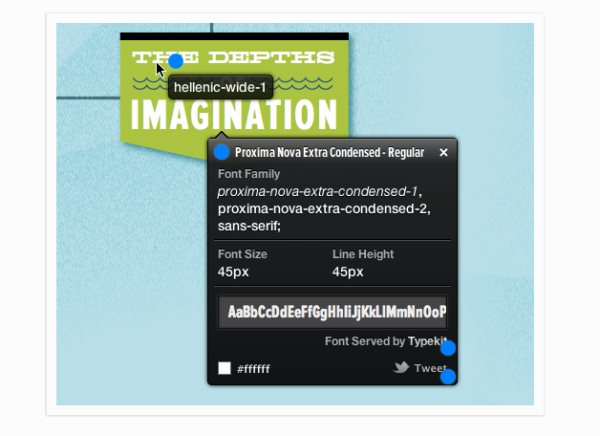 Font Finder is a Firefox add-on that you can install to know about the fonts used on a website. All you need to do is select the text you want to analyze, right-click and opt for Font Finder and you will get the details like font family, font size, color etc.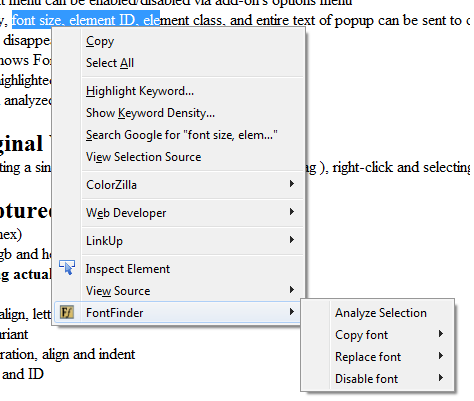 I am sure these tools will help you in identifying the fonts you come across while browsing websites or using apps and find them appealing. Please share this post with others if you found it useful.