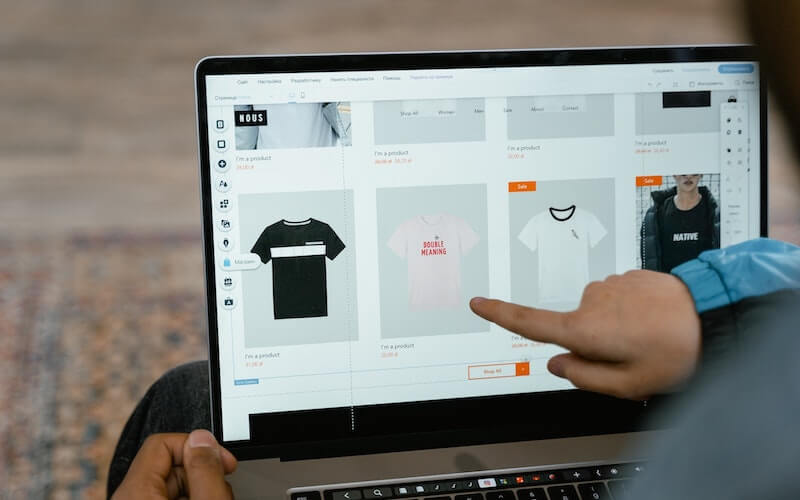 Managing an apparel eCommerce business is no easy task. From keeping track of inventory levels to managing customer relationships, there are a plethora of tasks that need to be handled on a daily basis. The apparel industry is fast-paced and competitive, and if you want to be successful, you need to have the right tools in place to manage your business effectively.
In this post, we'll explore 4 essential tools that can help you streamline your operations, save time, and ultimately find success in managing your apparel eCommerce business.
Apparel ERP
First on the list are enterprise resource planning (ERP) systems. These powerful tools are designed specifically for the apparel industry and can help you manage everything from production to sales and customer relationships. It's an all-in-one solution that can streamline processes, improve efficiency, and increase visibility into your business operations.
By investing in apparel ERP, you can gain a better understanding of your inventory levels, production schedules, and sales data, which can aid you in making informed decisions about your business.
When it comes to selecting an apparel ERP for your business, there are a few key features to look for. First, it should be able to integrate with your existing systems, such as your eCommerce platform and accounting software.
Additionally, it should have robust inventory management capabilities, allowing you to track inventory levels, set reorder points, and generate reports on inventory movement. The interface should be straightforward and flexible enough to be adjusted to your business's specific requirements.
To successfully implement an apparel ERP, start by identifying your business's unique needs and then select a solution that meets those needs. Next, work with the software provider to set up and configure the system, and then train your employees on how to use it. Finally, keep tabs on the system's analytics to see whether it's living up to your hopes, and tweak it if required.
Marketing Automation Software
Marketing automation software can also be extremely helpful in managing an apparel eCommerce business. When it comes to selecting marketing tools for your business, it's important to choose solutions that align with your overall marketing strategy and target audience. For example, if your target audience is primarily active on Instagram, then a social media management tool that specializes in Instagram would be a good fit.
Related: Free Fashion Instagram Stories Templates
Additionally, it's important to choose tools that integrate with your existing systems, such as your eCommerce platform and analytics tools, to ensure that all of your data is connected and easily accessible.
Implementing marketing tools can be a bit more complex than management and analytics tools, as it involves creating and executing a marketing strategy. Start by identifying your target audience and creating a marketing plan that aligns with their needs and interests. Next, select and implement the tools, and finally, track and measure the performance of your marketing campaigns, and make adjustments as needed.
Accounting Software
When it comes to financial management, accounting software can be a lifesaver. It can streamline your invoicing and payment processes, making it easier to keep track of your income and expenses. This can be especially useful for small businesses, where keeping track of finances can be time-consuming and overwhelming.
In addition to managing invoicing and payments, accounting software can also help you stay on top of your taxes. Keeping track of your financial transactions guarantees that you are paying the correct amount of taxes, and avoiding costly penalties and fines.
But accounting software isn't just about managing your financial transactions. It can also help you with budgeting and forecasting. By providing you with detailed financial reports, you can better understand your business's financial performance and make more informed decisions. As a result, you'll be better able to foresee the future and make investments crucial to the company's development.
Shipping and Logistics Software
Finally, shipping and logistics software can be an extremely helpful tool in managing an apparel eCommerce business. This type of software can help you manage everything related to shipping, from tracking orders to generating shipping labels. It can also assist you in managing returns and handling customer complaints.
With the help of this software, you can ensure that orders are shipped out on time and that customers are kept informed about the status of their orders. This can help to improve customer satisfaction and reduce the number of returns and complaints.
Final Thoughts
Managing an apparel eCommerce business can be a daunting task, but with the right tools in place, it is possible to streamline your operations, save time, and ultimately find success. Finding the right ones for you and your business, as well as keeping up with the newest developments in your field, is essential if you want to remain ahead of the competition.
You may also like: Free T-Shirt Mockups PSD
Cover Photo by Pexels