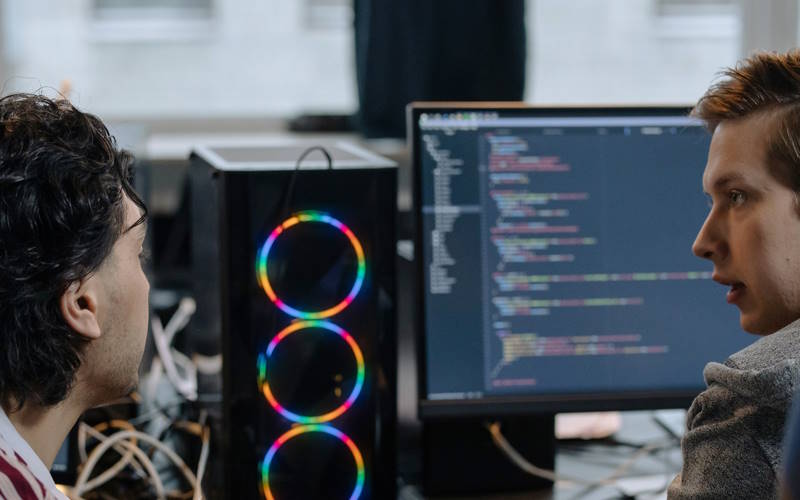 Do you want to secure access to your applications and strengthen your cybersecurity?
You can benefit from adopting a ZTNA (Zero Trust Network Access) approach and solution if you do. 
In September 2022, Rockstar Games stated that it suffered a network intrusion. 
The attack let an unauthorized third party illegally access and download confidential data from the company's systems.
The incident is common across companies and industries, highlighting the need for stronger security and understanding why vulnerability management is important.
That is why you need stronger and stricter measures to protect access to your applications, resources, and assets through ZTNA.
Continue reading to learn five proven tips to help you implement ZTNA effectively and fortify your applications against cyber attacks.
A quick overview of ZTNA
Zero trust is a security framework and model that removes inherent trust and requires strong, routine authentication and authorization of users and devices.
Zero Trust Network Access, or ZTNA, is a subset of the framework that applies the concept of zero trust regarding access controls to applications and resources at a network level. 
It focuses on controlling access to apps by creating a gate-like barrier, which is known as proxy points, before network apps that users and devices must go through to reach the app.
ZTNA is designed to ensure that users only access an app if they have the authority and a legitimate need to get access.
A ZTNA service works by establishing access after authenticating the users. Then, it provides access to the app on behalf of the user via a secure and encrypted tunnel.
It adds a layer of protection for corporate services and apps by shielding visible IP addresses that are otherwise public.
Similar to Software-Defined Perimeters (SDP), ZTNA uses a dark cloud concept, which keeps users from seeing services and apps they don't have permission to access.
Ways to implement ZTNA successfully
How you deploy ZTNA depends on your goals, security strategy, and network infrastructure.
However, you can adopt best practices to implement ZTNA effectively and efficiently.
Start with the following.
1. Map out your protect surface
Implementing a zero-trust architecture is often complex and expensive.
That is why you must determine and set up your protect surface instead of covering a large network area.
Your protect surface indicates the specific components within your network that you will secure with ZTNA.
A protect surface area includes Data, Applications, Assets, and Services (DAAS) and all your other critical data, such as credit card information, intellectual property, and personally identifiable data.
2. Develop a policy
Create policies to guide your ZTNA implementation, including whitelisting your entities.
In your policy, specify the following factors related to your network access:
The users who have access to your resources
The internal applications you should use
When the applications will be accessed
Why the apps require access
How your trust network access works
Your policy should lay out who needs permission to access your apps, data sources, assets, and more.
Include your control measures in your policy, such as deploying the Single Sign-On (SSO) authentication method to allow users to access multiple apps and sites securely with one set of credentials.
Developing a policy helps you set guidelines for effective ZTNA implementation and provide a single source of truth for all users in your organization.
3. Deploy Secure Access Service Edge
Secure Access Service Edge or SASE helps you combine your SD-WAN and network security point solutions into one centralized cloud-native service.
Deploy SASE as an integral part of your ZTNA strategy.
Consider the following factors when looking for a SASE solution to support your ZTNA implementation.
Features. Look for a SASE solution with features that allow you to prevent potential cyber threats and limit the damages of a breach.
For instance, opt for a solution that lets you use identity and access management and patching, micro-segmentation, and sandboxing.
Integration. Ideally, your SASE solution should integrate seamlessly with your current network architecture.
For instance, if your organization operates essential on-premise infrastructure, go for a SASE solution with zero-trust components that can connect to legacy infrastructure and cloud resources securely.
Containment. No security control is 100% free from a breach. However, you can lower the chances of a breach by deploying a SASE solution that can contain breached networks to minimize the attack's overall impact.
Leverage SASE solutions to simplify implementing your ZTNA strategy.
It allows you to manage everything, including cloud security native functions and combined VPN and SD-Wan capabilities, in one service.
4. Ensure strict endpoint device validation
Set up a strict endpoint device validation process to reduce the chances of unauthorized users and malicious actors slipping through.
Ensure all the user devices in your organization are registered and create a directory that includes essential information, such as the device serial number, ID, operating system, and model.
Setting up a validation process ensures that users are not allowed access without validating their devices. It prevents unauthorized users from accessing any part of your app, data, and network.
5. Follow zero trust best practices
Learn from the following best practices to help you implement an effective ZTNA strategy.
Regularly monitor your network. Consistently monitor your device and network attributes. Doing so helps you spot gaps in your configurations and maintain compliance.
Use Multi-Factor Authentication (MFA). Instead of relying only on passwords, always use MFA to strengthen your verification process.
MFA requires user authentication verification attempts with another device, ensuring the request is authentic. It helps reduce the likelihood of attackers impersonating users to gain access to your apps and network.
Use only updated devices. Always update your network-connected devices and only use those that have been updated.
Ensure you update your devices with the latest vendor-provided security patches and firmware to help keep attackers and unauthorized access out.
Consider replacing outdated devices that no longer get updates.
Protect your apps and assets with your ZTNA strategy
There is no one-size-fits-all approach to protect your apps, network, resources, and assets from cyber threats.
You must know your organization's systems and infrastructure inside and out to find gaps and determine the best steps to remedy and level up your protection measures.
Implementing ZTNA is a step in the right direction. It helps you apply the zero-trust principle to your organization's app and user access.
Deploy a solid ZTNA strategy and follow best practices to significantly lower the risks of your organization's exposure to cyber threats and attacks.
Cover Photo by cottonbro studio