Websites are and always will be in trend for several different purposes and tasks they can perform on the internet. They are the most reliable places for customers to view the pages of your website as space where all the information on your business or services is provided. There are several essential areas to a website that are designed for customers and visitors. However, its design holds the key to retaining and engaging with the readers.
With the right strategy that is set with your brand or services businesses, you can conquer all. Leads evaluate the usability of a website's design before even starting to scan it for desired information. Lag in the design is a significant no, and there are several aspects to upgrade your website on for this year. So buckle up and get ready to learn new aspects of web designing for implementing them yourself, or ask your web designer to handle the essential task. Keep reading:
Surreal Product Images
Although real and authentic photographed pictures are still required today, your website design can also include close to real-life product images. These days' websites depend more on 3D and alike imagery to display their products or provide a short display at the top of the site to provide insight into the sites' products. These illustrations are highly creative and make a website more engaging and exciting for customers to scroll. The visuals are just amazing to look at and offer instant knowledge of the page in colorful and immersive tones to the users.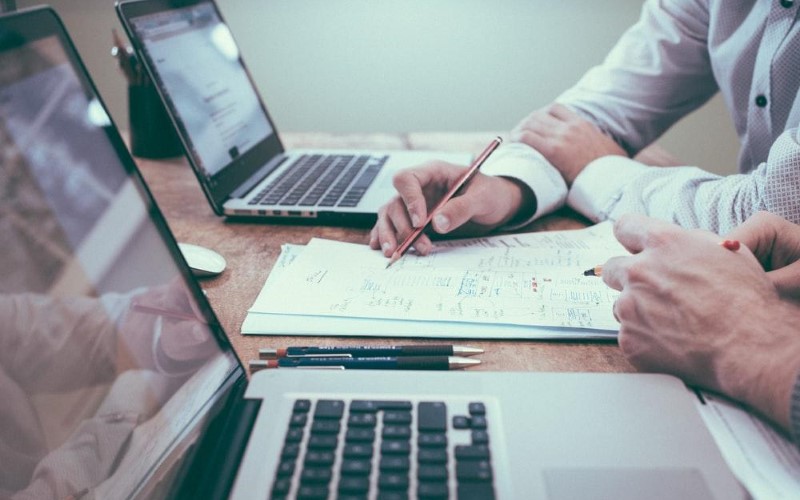 Simple Contrasts of Colors
Every web designer knows that incorporating the right color scheme is the most critical part of developing an interactive and moveable website. The latest trend is to include a contrast of colors that is simple and doesn't create too much mess. For example, the simple combination of black and white is trending these days for different parts of a website. Similarly, you can also implement any other background to text color scheme to signify your brand and create a subtleness in the arrangement. This task needs a professional eye as well, so make sure to get some advice from a web designer or hire a dedicated development team to get the tasks handled professionally. 
Art Compositions
Artistic diagrams and doodles are becoming an integral part of websites. You can find several brand sites with artistic illustrations on them that seem sort of similar to AI or abstract art. Numerous websites have also incorporated handmade doodles to establish their sites with a more artistic touch. Abstract art with several shapes and doodles containing natural elements of the earth can be highly energetic to look at on your website. Depending on your brand and website intentions, you can incorporate vibrant tones for shapes and diagrams. These art pieces can work for several blogs and informative sites as well as product brands for displaying your intentions or product descriptions.
Transformations in Scrolling
Scrolling your website should provide a whole journey of its intentions and help the readers understand its story and background to proceed. Your homepage can be about anything your website is about, but it should have the ability to provide its full features and account. Hence, a trend for website design was created to enhance the scrolling experience of visitors, which is transformations. You need to develop better scrolling experiences for the users by integrating different scrolling steps to seem like a different experience. They can be like surfing new pages of a website in one page and help provide interactive information for each part of the experience.
Animation
The animation is the new website photography. There are several types of animations and moving images that you can introduce to your website to provide a more realistic and interactive touch. Animations are also more colorful and more human than product images. They give far more interactive visuals to your website. These come in moving and gif format as well. The latest technology in animation is Parallax, where the images move just as natural scenery and provide a high tech front to your website.
Soothing Tones
Another trend in setting the color scheme is to engage in soothing colors and tones. Users find these colors refreshing away from all the websites in striking and noisy shades that hurt the eyes. You can incorporate a whole different array of pastel colors to simplify the site and also set the tone to a dim and visually comforting shade. Your website can include several different soothing colors by contrasting them without using a dark shade ever. The idea is to provide the users more simple websites to visit and step into the new era of simplicity.
Practical Fonts
Fonts are a significant influence on how websites are perceived and reviewed by users. The right fonts for your website can help readers understand the perspective and tone of it and quickly move in various directions. The font should be easy to read and scannable throughout the website. For this reason, these days, you will find a lot of sites with decorative and elaborative fonts. They are all the more readable and comprehendible as well. These are elegant serif fonts or those that are similar in structure from the Times and Georgia. There are more types of elegant fonts that designers are using these days for simplicity and reducing website clutter. These high-resolution fonts help the site look more illustrious and clear.
Resources for Designing your Website
Do check out these resources that can help you in designing your website: