Serif fonts are characterized by small lines (serifs) attached to the end of a letter or symbol. They are psychologically associated with reliability, respect and tradition and make great font combinations when used together with Sans Serif fonts.
In this article we have brought for you some of the best free Serif fonts you can use in your web, app and graphic design projects. We have divided the article in two sections, our first section is dedicated to the most popular serif fonts available on Google Fonts for your web design work and the second section covers beautiful and modern serif fonts that are available for free download that will make your design stand out. Enjoy!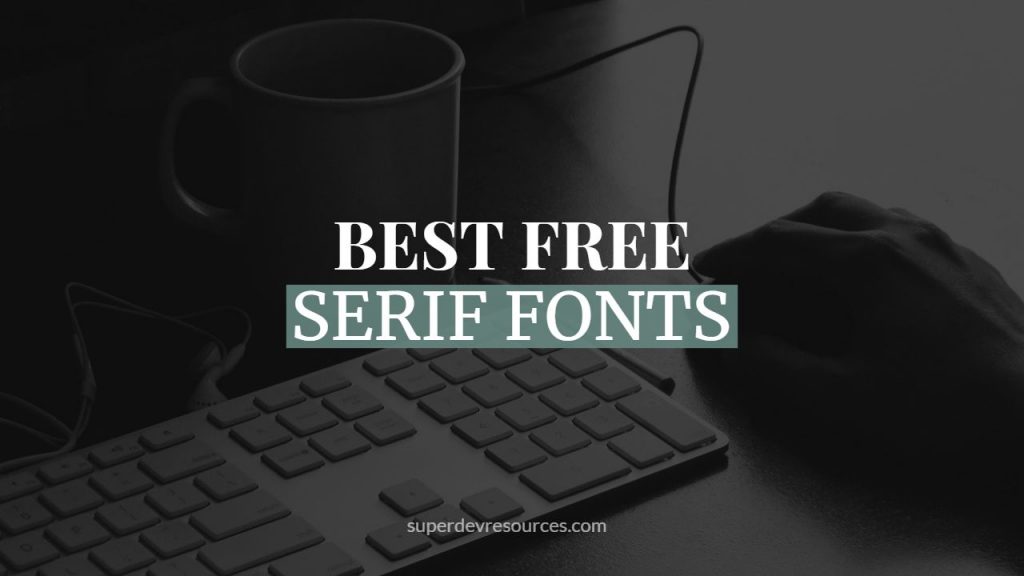 Popular Serif Fonts from Google Fonts Library
To start with, we have the top serif fonts you can use in your web design projects. The fonts listed below have been selected on the basis of their popularity in recent times on Google Fonts. All these fonts support Latin language and are available in at least 4 styles. We have included a preview image featuring each font. Some of these fonts have a sans serif version too and we have included their names as well in the post. Read on to find more about these free serif web fonts.
Clicking on the font name will take you to the font specimen on Google Fonts from where you can easily embed them on your website or you can download the fonts for use in your apps, games and graphic design projects. All these fonts are open source.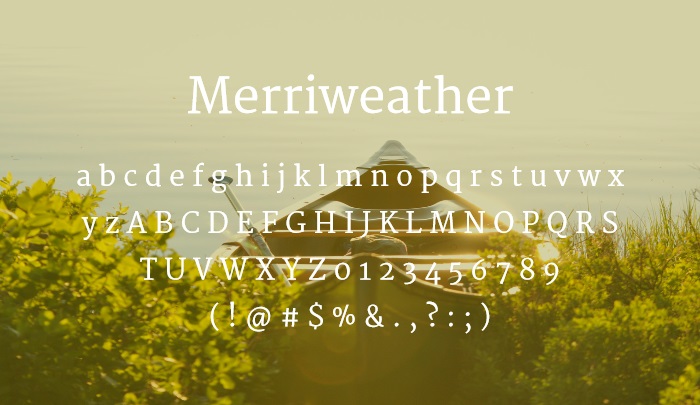 Designed by Eben Sorkin, Merriweather is a serif font created for on-screen reading. It features a very large x height, slightly condensed letterforms, sturdy serifs and comes in four weights plus accompanying italics. It also has a sans serif version, Merriweather Sans which closely harmonizes with this serif family.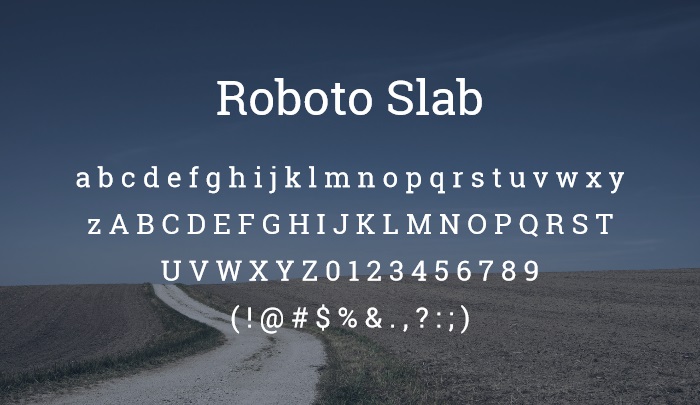 Roboto Slab is a slab serif font designed by Christian Robertson. The typeface comes in nine weights. Roboto Slab can be used alongside Roboto, a popular free sans serif font.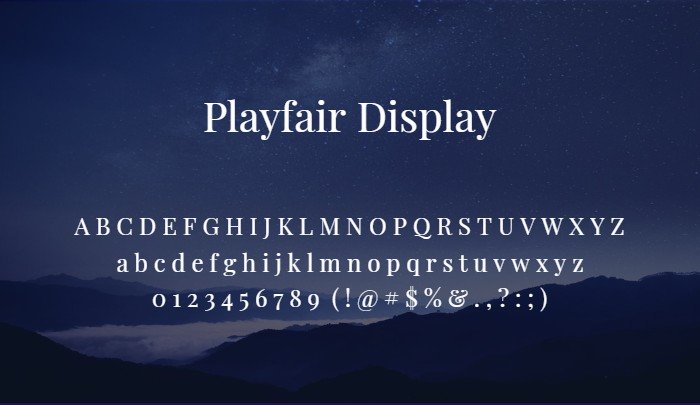 Playfair Display is a transitional serif font taking inspiration from the designs of John Baskerville and from 'Scotch Roman' designs. The downloaded font files include a full set of small caps, common ligatures, and discretionary ligatures.
It comes in 6 different weights accompanied by their italic versions and also as a variable font. Being a display font, Playfair is suited for use at large sizes in display and headings. Font format: TTF, designed by Claus Eggers Sørensen.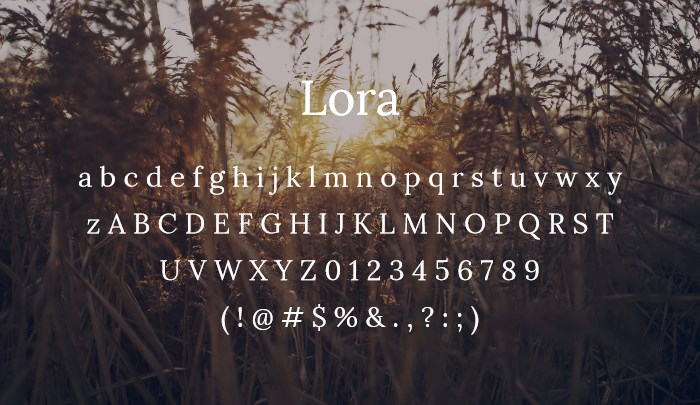 Lora is a well-balanced contemporary serif font with roots in calligraphy. Designed by Cyreal, Lora conveys the mood of a modern-day story, or an art essay. It is optimised for screen appearance, and works equally well in print and has four variants for weight.
Designed by Alexandra Korolkova, Olga Umpeleva and Vladimir Yefimov, PT Serif is a transitional serif typeface. It includes Western, Central European and Cyrillic code pages, plus the characters of every title language in the Russian Federation which makes it a unique and very important tool for modern digital communications. Designed for use together with PT Sans, the font family comes in three major variations: normal, narrow and caption.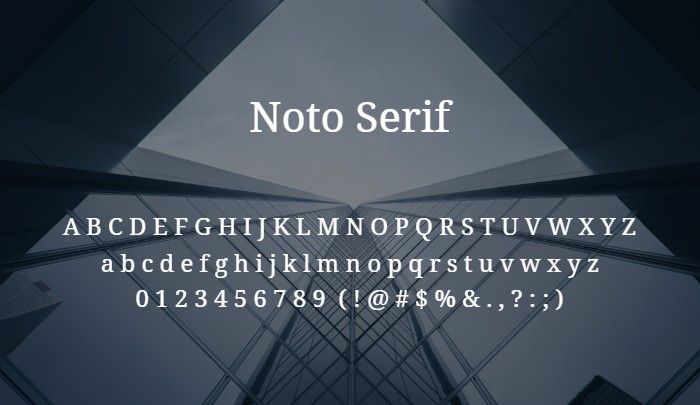 The Noto fonts were developed by Google in collaboration with Monotype, Adobe, and leading experts from around the world for harmonious, aesthetic, and typographically correct global communication, in more than 1,000 languages and over 150 writing systems.
Noto Serif is derived from Droid and has a sister sans serif family, Noto Sans that also features in our top sans serif web fonts. It has 4 styles – Regular, Bold, Regular Italic and Bold Italic.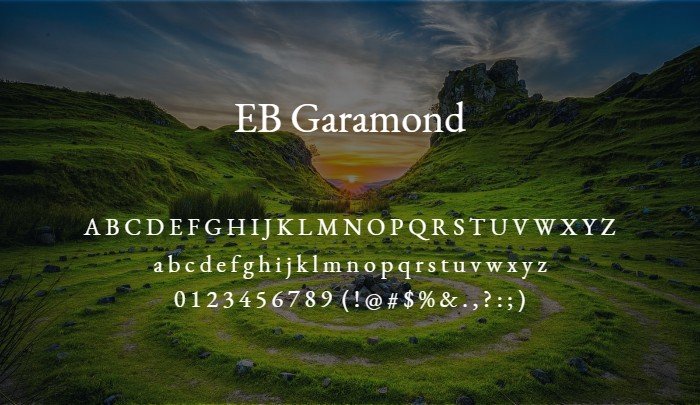 EB Garamond is a classic Garamond style serif typeface that was designed with the purpose to create a revival of Claude Garamont's famous humanist typefaces from the mid-16th century. Based on the designs of the Berner specimen from 1592, it provides a free version of the Garamond types available under Open Font License.
Designed by Georg Duffner, the font covers extended Latin, Greek and Cyrillic scripts in different styles (regular, italic, bold, bold-italic) and design sizes.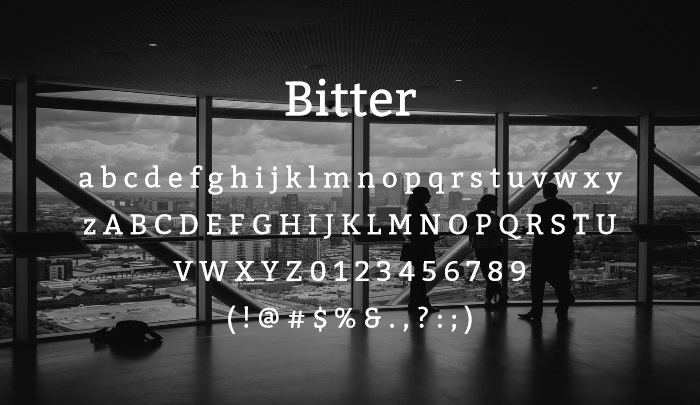 Bitter, a contemporary slab serif typeface, is specially designed for comfortably reading on any computer or device. Designed by Huerta Tipográfica, the font comes in multiple weights from thin to extra bold and black as well as a variable font.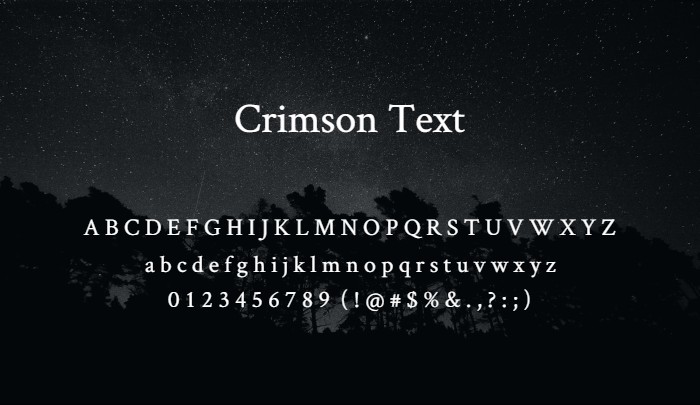 Crimson Text, by Sebastian Kosch, has the beauty of traditional old style typefaces. Inspired by the works of Jan Tschichold, Robert Slimbach and Jonathan Hoefler, the font comes in six styles including italics.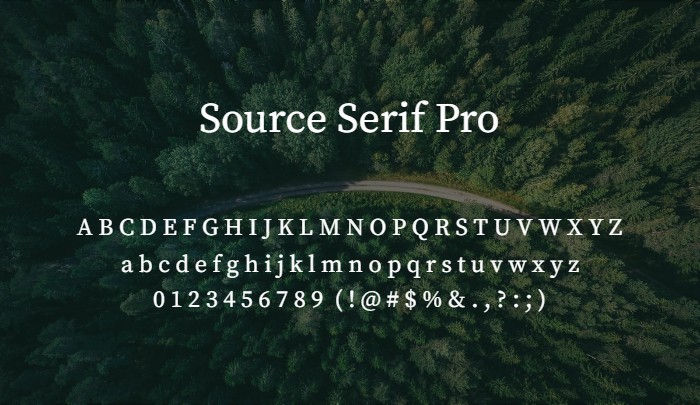 Source Serif Pro is an open source typeface created by Frank Grießhammer for Adobe Systems. Serif typeface in the transitional style, it is designed to complement the Source Sans Pro family, another popular free sans serif font.
Source Serif Pro features simplified letter shapes that are highly readable on screen or paper. It comes in multiple styles from extra light to black.
Before we jump to the next section of free modern serif fonts, we would also like to mention notable serif fonts like Arvo (a geometric slab-serif typeface family), Allegreya (an award winning serif font) and Vollkorn (a bracket serif) that have featured in the above list previously.
Modern Serif Fonts for Free Download
In this section, we will cover some beautiful and modern serif fonts that have been offered for free download by their designers. These contemporary serif fonts will add elegance to your designs.
Note: Before you use any of the fonts listed below, please make sure to check the license type and read the license agreement. We have tried to include fonts which are allowed to be used for personal and/or commercial design, however the license of these fonts may have changed from the time of writing this article.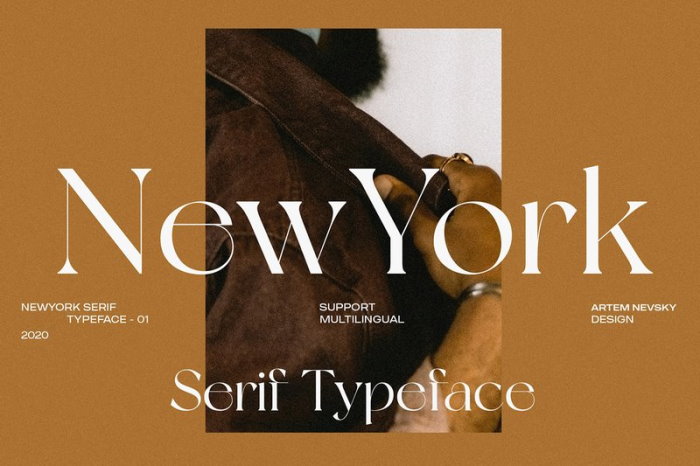 New York by Artem Nevsky is a beautiful timeless serif font that is perfect for your next luxury design project. Featuring letterforms with high contrast and triangular serifs, the font is available for free download in OTF format.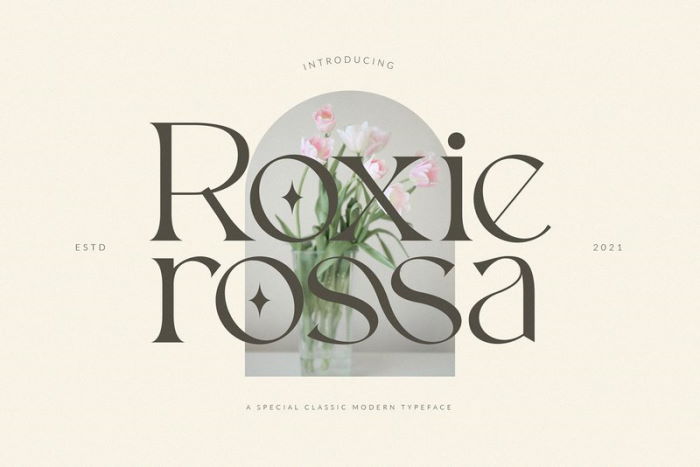 Roxie Rossa, a free modern serif font from Toni Studio, has the elegance that's perfect for logos, editorial designs, social media content, product packaging, branding, invitations & much more! Built with OpenType features, it includes stylish ligatures and alternates, numbers, punctuation and multilingual support. Available for free download in both OTF and TTF formats.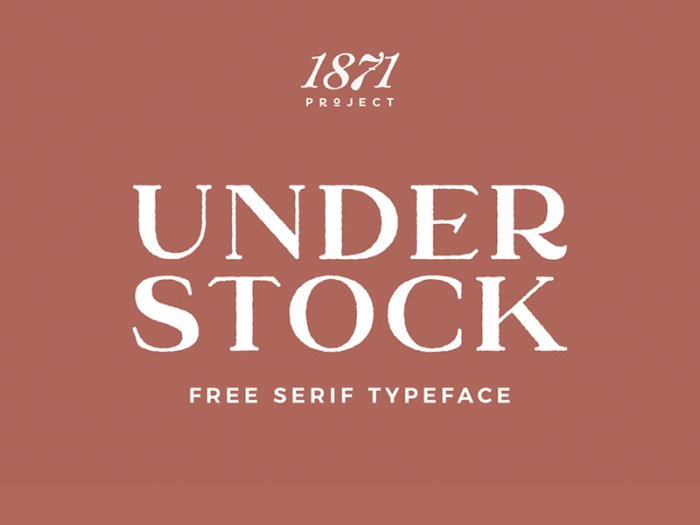 A free vintage style serif font, Understock comes in 3 styles – Regular, Rough and Round. Great for your retro/vintage projects, the font contains OTF font files.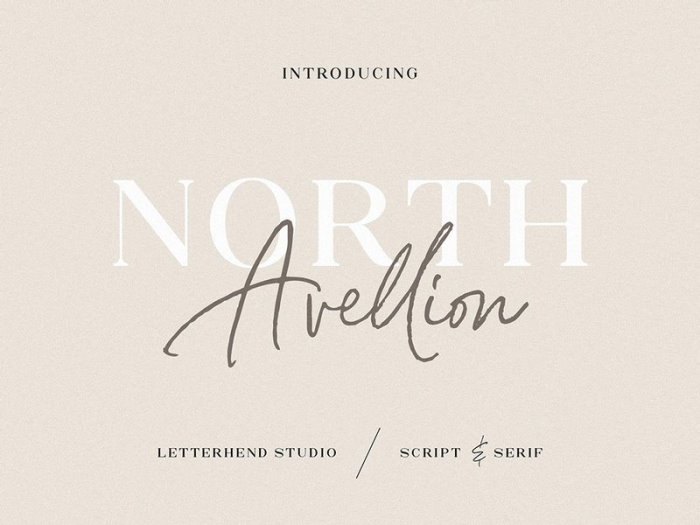 This free font bundles a classic yet modern all-caps serif typeface (Ranking Caps) with a script font (North Avellion) that are designed to work together. These will look great in headlines, logotype, apparel, invitation, branding, packaging, advertising, and many other applications. Designed by Letterhend Studio and available for free download in OTF formats.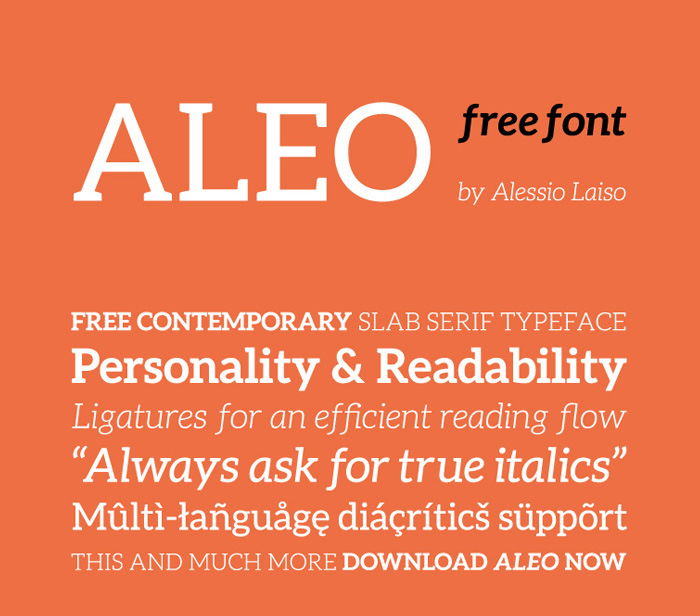 The Aleo is a contemporary slab serif typeface designed by Łukasz Dziedzic. The Aleo type has semi-rounded details and a sleek structure, giving it a distinctive personality yet high readability.
Available for free personal and commercial use under SIL Open Font License, the Aleo font family comprises six styles: three weights, Aleo Light, Aleo Regular, and Aleo Bold with corresponding true italics. Download includes OTF, TTF and Web Font files.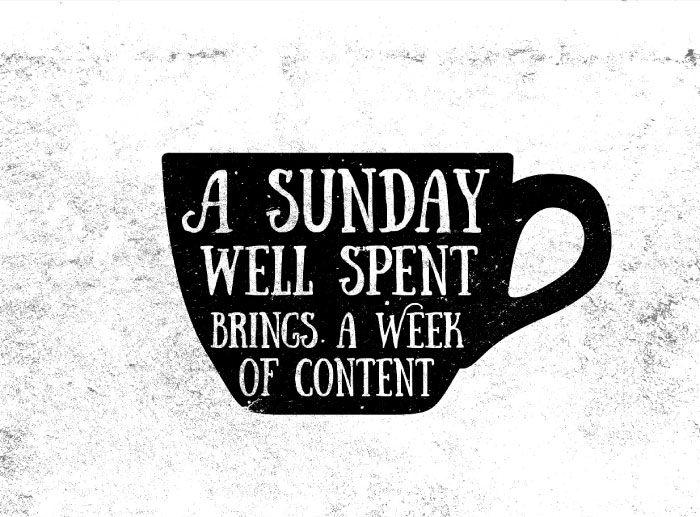 Sunday is a hand-drawn serif display typeface created by Anastasia Dimitriadi. The font will give a vintage and old school hand lettered look to any text. Supports Latin (English), Cyrillic, and Greek.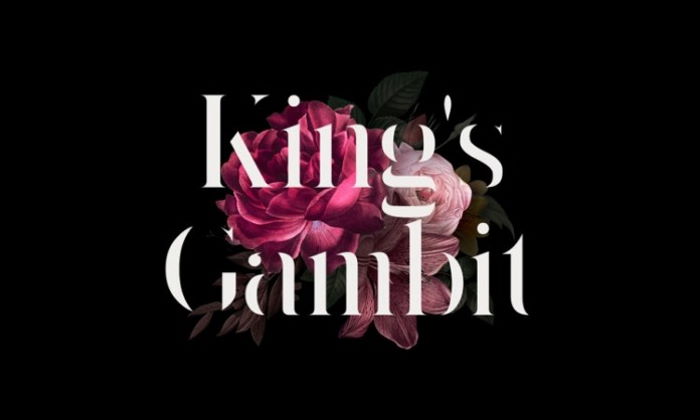 King's Gambit font is a modern serif font inspired by the timeless fashion branding. Designed by Matthew Welch, it is a classy typeface that will give an elevated feel and elegance to any design it is used in. Free download includes the font in TTF format.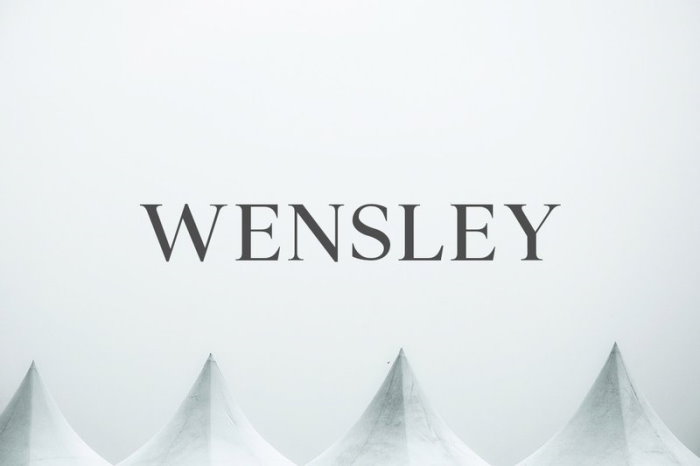 Wensley is a modern high-class serif font that will pair beautifully with scripts, signature or handwriting fonts. It contains uppercase and numbers glyphs.
Wensley is perfect for headlines, titles, magazines headings, logo's, presentations, posters, name card, web layouts, invitations, books, branding, and nearly any creative design. Released by Creativetacos, the font is free for both personal and commercial use.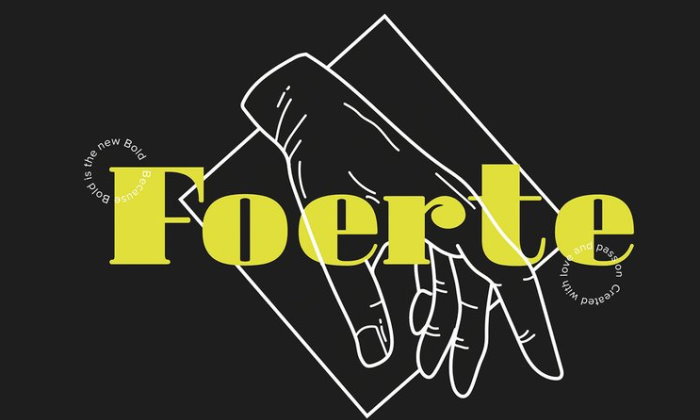 Foerte is a bold, powerful and yet elegant free serif accent font from Natali Kalpakova & Ijob Brandstätter. Foerte is great for headlines, product branding, logo design, magazines, inspiration quotes, posters and much more. Free for commercial use.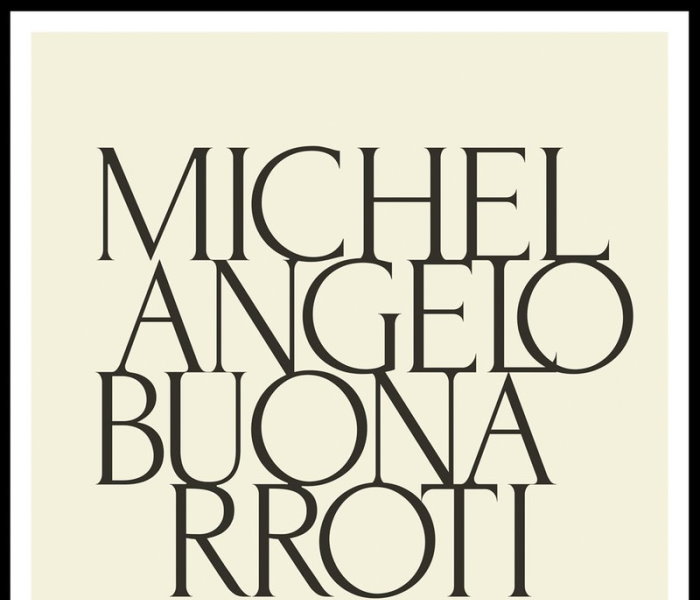 Forum is a free for commercial use serif font with antique "Roman" proportions designed by Denis Masharov. Featuring a combination of direct and rounded lines seen in classical architecture. It is intended for titles and headlines but can be used in body texts as well. A multilingual font, it has glyphs for Central and Eastern Europe, Baltics, Cyrillic and Asian Cyrillic communities.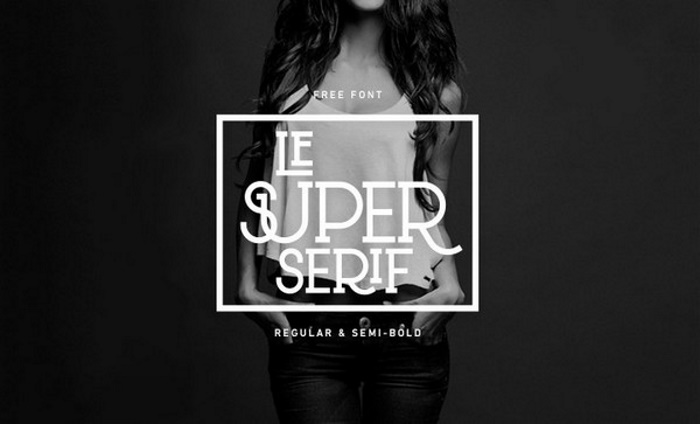 Le Super Serif is a stylish uppercase serif typeface with a little modern western flavor. Its lowercase characters provide alternate variations for the uppercase. Available in two styles – Regular and Semi Bold, the font is designed by Thijs Janssen and is completely free to download in TTF format. This font would look great on social media graphics, posters and, magazines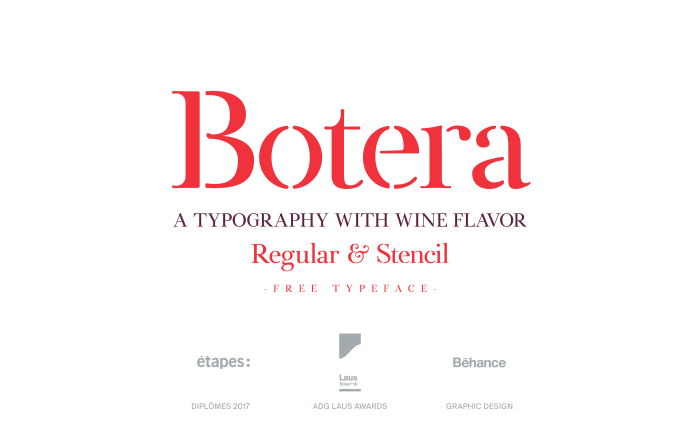 Botera is a free font family designed by Javi Montoya composed of two weights: Regular and Stencil, and with a total of 278 characters each: Uppercase, lowercase, alternative characters, ligatures, decimal and old numbers, punctuation marks and some pictograms related to the world of wine.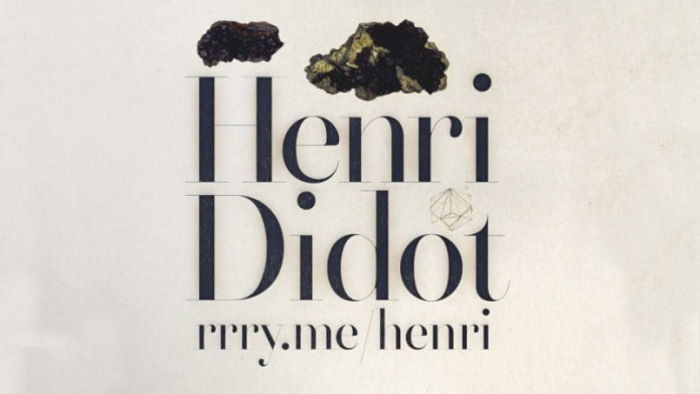 Henri Didot is a free luxurious serif typeface with high contrast created by Rory Harnden. This font comes with full set of uppercase and lowercase letters, numerals and symbols, alternates and ligatures. It is available for free download in OTF format and is free for commercial use under SIL Open Font License.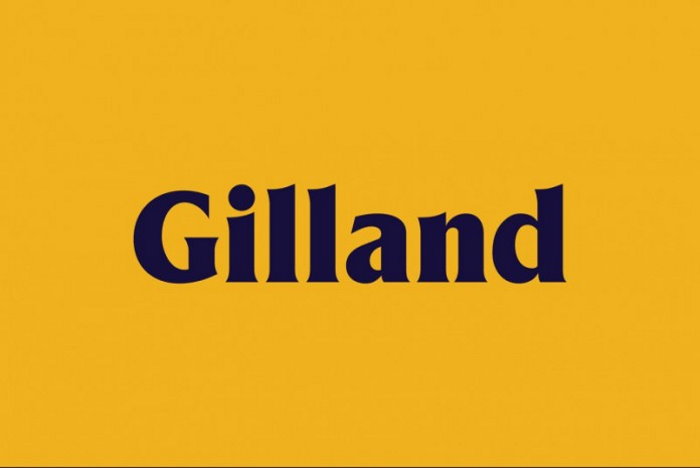 A modern, quirky and decorative serif typeface, Gilland contains 480 glyphs, including symbols, diacritics, new characters, kerning pairs, small caps. It can work for texts, headlines, logos, corporate images and more. Created by font designer Andreu Gallart Ruiviejo.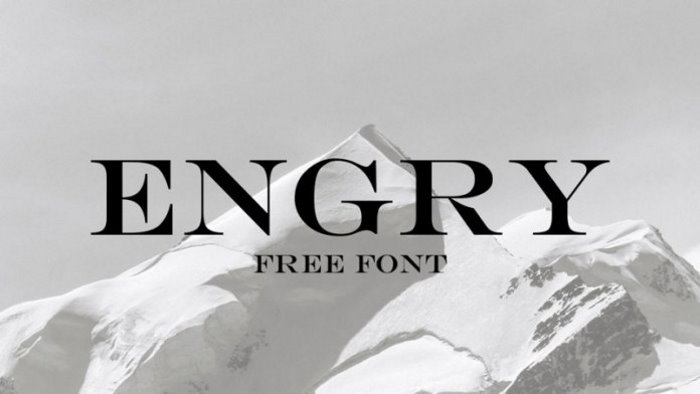 Free for personal & commercial use, Engry is modern high-class all-caps serif font based on Engravers Roman (1899) originally created by Robert Wiebking. It contains all caps letters, numbers and basic symbols, supports Latin and Cyrillic.
This font is great for headlines, fashion and apparel, covers and posters and other display purposes. Designed by Nikita Glushkov, the font can be downloaded for free in OTF format.
Bonus: Premium Serif Fonts
If the free collection of serif fonts are not able to fulfill your needs, then you may want to check out these premium serif fonts on popular graphic design marketplaces. They allow commercial use and offer many different weights to use in your designs.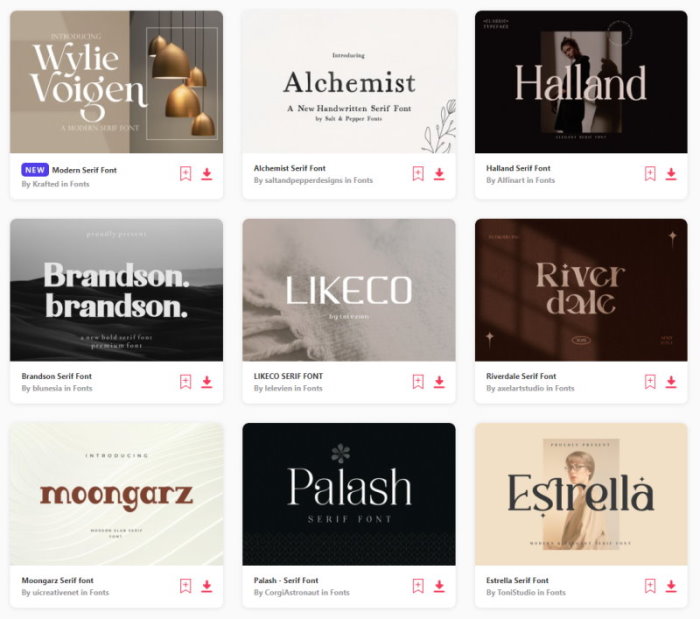 On Envato Elements, you can download unlimited serif fonts and other graphic assets with their monthly subscription.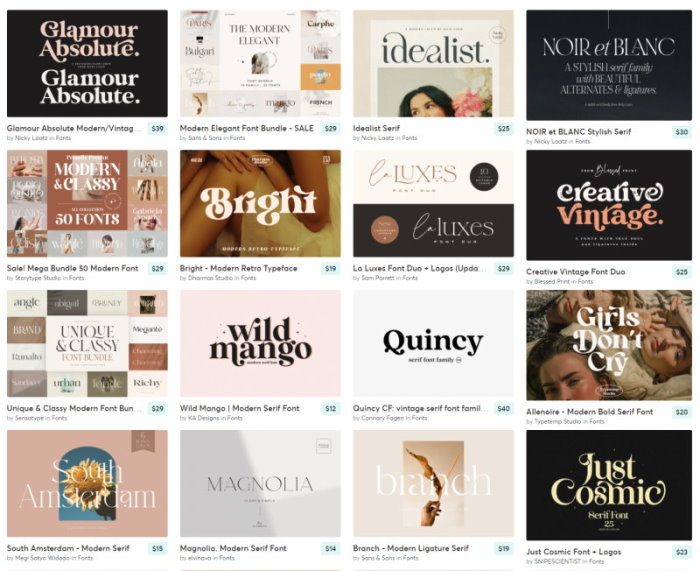 Creative Market offers many professionally created serif fonts at attractive prices. You can preview and learn more about these fonts from their website.
How do you find this collection of free serif fonts? Did we miss your favorite serif fonts? Let us and our readers know in the comments below along with the projects where you might have used them in. Your comments are always welcome.
More Free Font Collections
Before you go back to your work, here are more font collections that you may find useful: