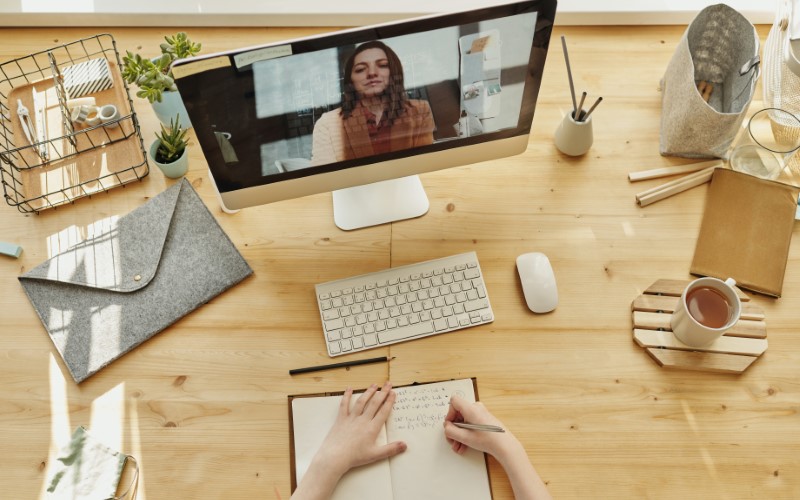 eLearning has turned out to be a promising approach to help learners from all across the globe. With eLearning, anyone can access the training sessions, irrespective of their location and time. 
Bringing people from different corners of the world together, online training sessions have certainly diversified the learning landscape. However, like every other new approach, this training also has its own set of challenges to tackle.
These challenges could be the lack of connectivity, lack of awareness, or even lack of attention of students. Fortunately, several software brands out there found a solution to almost every problem that online trainers were facing.
Today, you can find plenty of tools to fight the issues and to also make the training sessions better. It is crucial to keep working on the training sessions in order to ensure the engagement and attention of employees.
Here is a comprehensive list of a few of those software that you should certainly consider to make your training more engaging.
Authoring Tools 
Transforming from traditional to online training sessions was once seen as a headache, especially by trainers. However, today, thanks to the development of authoring tools, it is as easy as pie. Authoring tools allow trainers to develop content including text, videos, and other forms of media without the need to use coding.
This has opened doors for even those trainers who are not tech-savvy but wish to share their knowledge with others who are eager to learn.
There are mobile eLearning authoring tools that make it possible for learners to access training even with their mobile phones. As there are no restrictions to location and time, learners automatically seem a lot more interested.
Learning Management System 
A learning management system has proven to be one of the best tools that have been launched in the market. This is a cloud-based platform that makes it convenient for trainers to not only create but also execute and monitor training sessions.
An LMS has a built-in authoring tool that offers a wide variety of templates, themes, and ready-to-go training material for trainers. You can also add assessment tests for learners so that they can understand how much they have progressed with your training. 
Tracking and reporting allow trainers to understand how effective their sessions are and make improvements in their sessions accordingly.
The best part about LMS is that you can end your training with a formal certification which induces a sense of gratification amongst employees.
Web Conferencing Tool 
Your training sessions will most probably be pre-recorded. That does not mean that you execute a training session and leave it as it. In order to make learning more effective, engage with your audience.
What better way to communicate than virtually face-to-face? There are several web conferencing tools that you can adopt. With these tools, you can conduct post-training sessions with your learners.
Give learners a platform to understand their fellow virtual classmates, solve their issues in real-time, and build stronger relationships over video chats to make your training more effective.
Screen And Audio Recording Tools
It is high time we leverage the advancement in technology. Gone are the days when you had to add data with screenshots. There are now several screen and audio recording tools that can help make your training sessions more interactive.
You can now upload a demo to your training sessions that are more than just a static image. Record the entire process on your screen and show it to your learners. This will help them practice and retain the same better.
Conclusion 
Thanks to the advancement in technology, we have several digital tools that can help trainers make their sessions more effective. From easy content creation with authoring tools to holding real-time sessions with web conferencing tools, trainers can now work towards improving their courses and making them more engaging.
Cover Photo by Julia M Cameron from Pexels