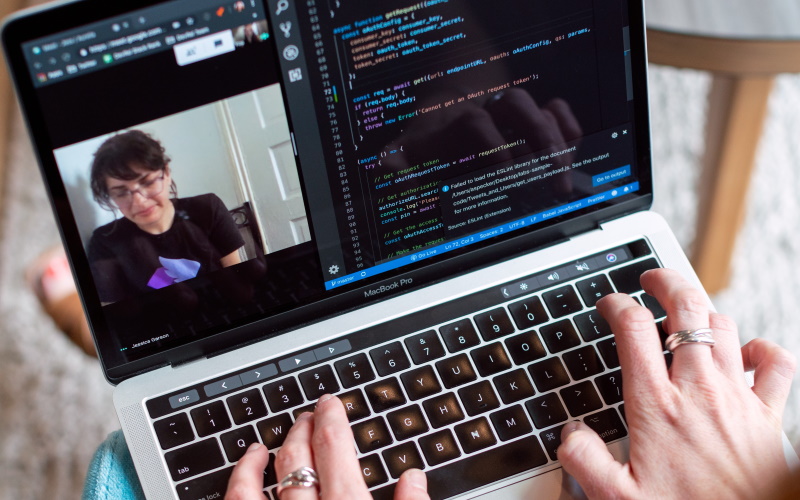 One of the biggest hurdles people encounter when working remotely is learning how to communicate with each other. But it comes with many perks like flexibility in terms of location and working hours. And project managers are now realizing that this can boost the productivity of employees. In this post, we'll discuss the top remote work tools for remote teams that empower efficiency.
1. Audext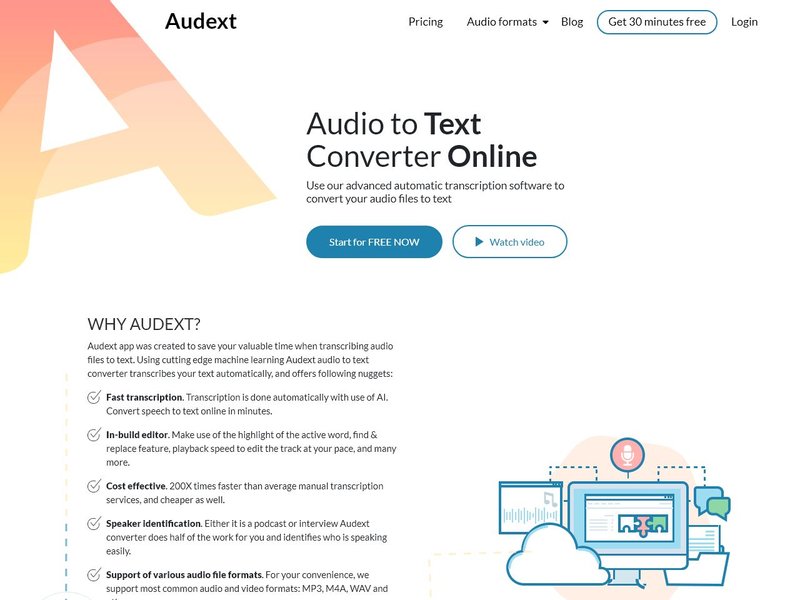 Audext is an automatic transcription software that makes remote teams effective. It converts audio to text and allows you to edit a track at your pace. And it does half of the work for you by identifying who is speaking.
Audext will eliminate the hassle of transferring voice memos and transcribing an interview. If you have a corporate meeting, this tool can edit transcripts without human interference. Besides, students and researchers can transcribe MP3 files without extra fuss. The software can also be used by psychologists in their practice.
For your convenience, this tool supports different audio formats like Mp3, WAV, WMA, MP4, M4A, and OGG.
With this tool, you don't need to install the software on your computer – you just do everything on your browser. And once you're done, you can save it in TXT and Docx format. The transcription software also offers a convenient dashboard and allows starting for free.
2. Trello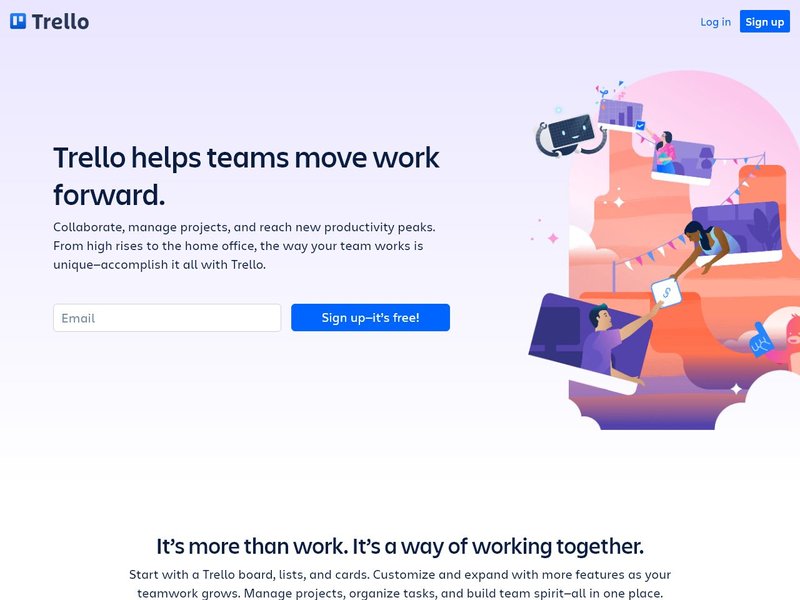 Trello is a productivity tool that keeps the team connected irrespective of their location around the world. It enables workers to bond, plan, and brainstorm at meetings. Also, the project managers can enjoy structured agendas and open meetings with an easy-to-use board. In addition to that, you can track resources and monitor weekly progress.
Trello will bring your team together to create shared experiences with remote activities. And with the built-in automation, you can keep the workforce focused on what matters most.
3. Zoom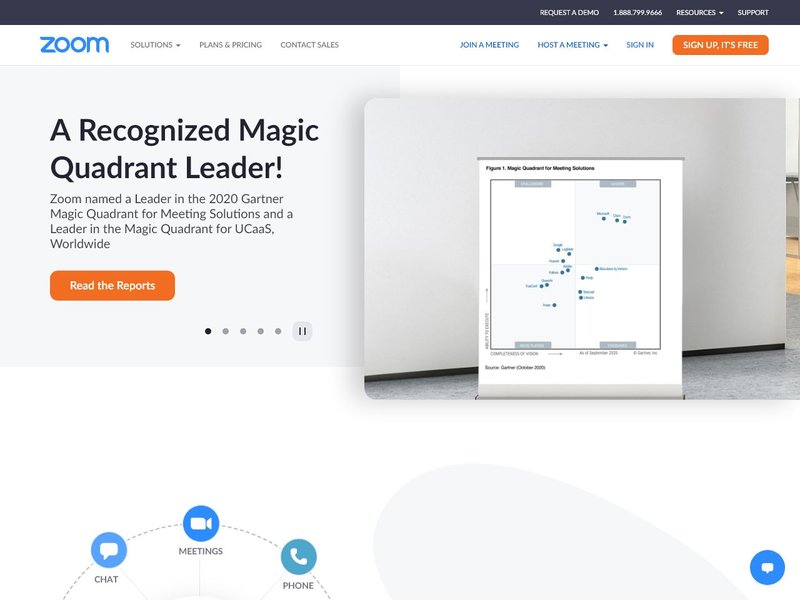 Zoom is an all-in-one tool that allows you to calculate your employees' time and send work to the team. What's more, it comes with enhanced security features to ensure disruption-free meetings. And with the wireless sharing options, you can share multiple desktops simultaneously.
Participants can co-annotate on a blank whiteboard or shared content. Even better, Zoom allows project managers to incorporate software that best fits your needs. And there's no compromise when it comes to reliability.
4. Slack
Slack is a simple communication tool that allows project managers to create channels for different projects and virtual teams. The channels allow every member to stay up-to-date with the latest decision and work together.
The simplest way to ensure your team keeps tabs with the latest channels is to signal the relevance of other team members. It's a way of ensuring the collaboration stays on topic. You can also pin files, creative briefs, and project plans.
Slack will also help in drag-and-drop file sharing, screen sharing, instant messaging, and setting availability statuses.
5. Whereby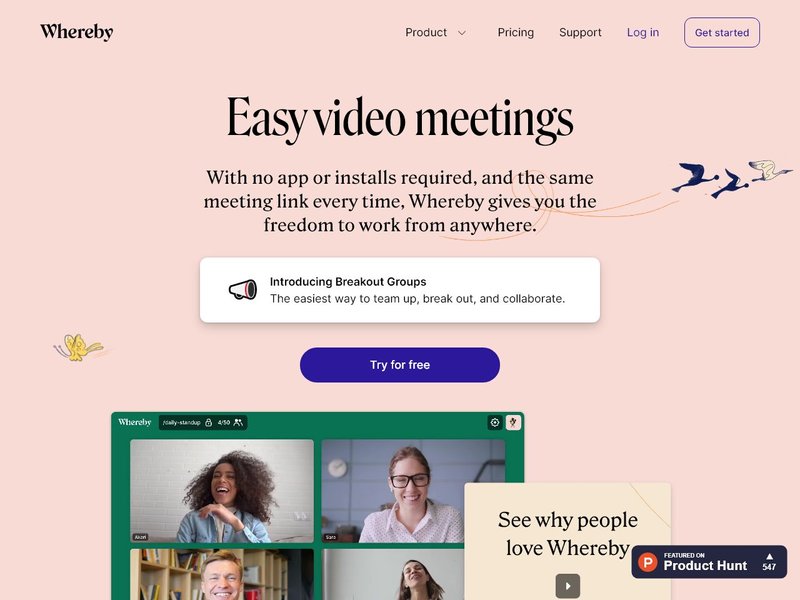 Whereby is a tool that helps project managers conduct meetings right at your browser. And because it focuses on flexibility, the tool recognizes that people can work on different schedules. The meetings are shared with a single URL and can be customized to suit your needs.
But working together with a team can be challenging, especially when you are not sitting in the same room.
6. Crystal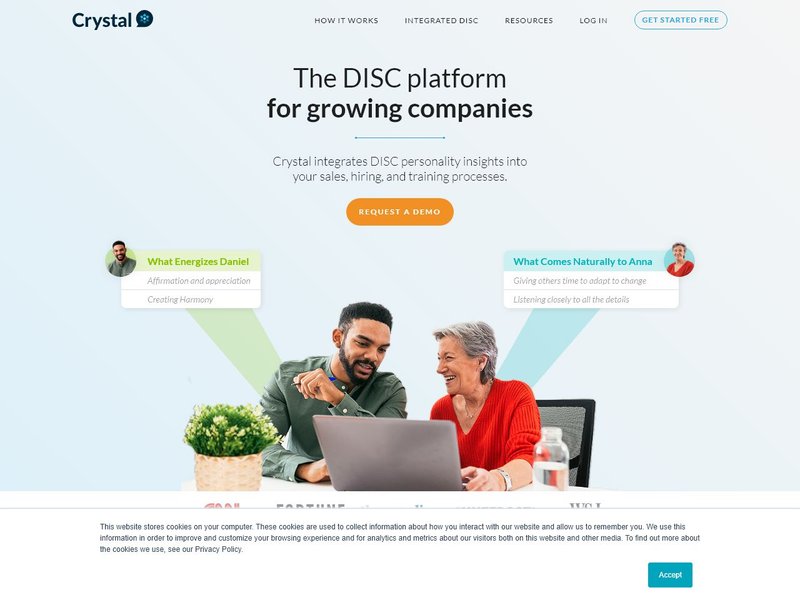 Crystal offers a team-building package that allows workers to operate remotely. This tool takes into account each member's preferences and gives a free personality test. It also highlights details about individual employees and how they can work together. In addition to that, Crystal offers tools to help you see personality insights in LinkedIn and Google.
7. Spotify
Spotify offers a flexible approach to working and helps employees embrace the need for change. But what makes the DNA is flexibility. This tool comes with My Work Mode so employees can work from home or at the comfort of their office. The manager can also get information about the location of the employees.
8. Spark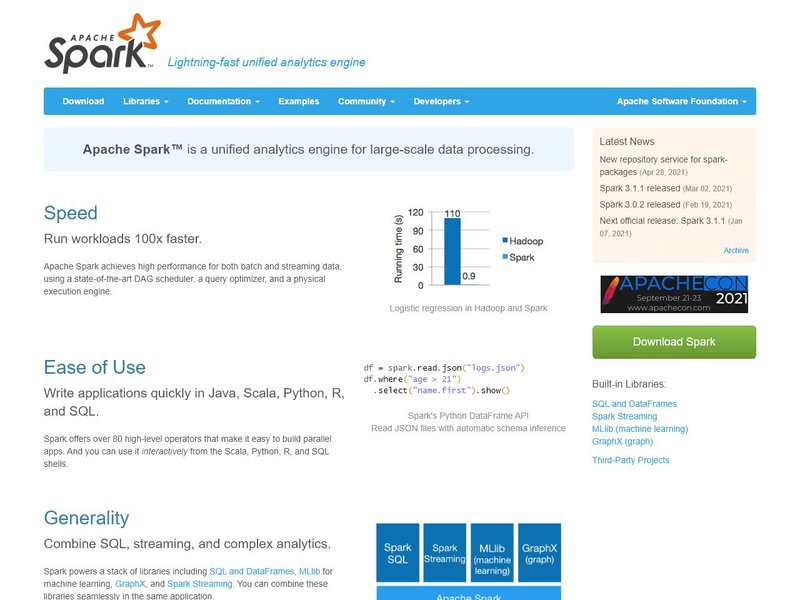 Spark is a tool that emphasizes communication between the team members. One key feature is that it gives a collaborative email experience. The team members have to deal with emails from vendors, contractors, and critical notifications.
Spark is available for Windows, Mac, iPad, and iPhone. This tool can help you delegate emails, schedule outgoing emails, and privately share emails with your team. But what makes most project managers use Spark is features like smart inbox, scheduling emails, and setting crucial reminders.
Whether it's working individually or collaborating with other team members, the above tools can help achieve higher productivity. Crucially, they will ensure the project managers keep everyone on track and maximizes efficiency. 
Related: Best Remote Job Boards
Cover Photo by ThisIsEngineering from Pexels