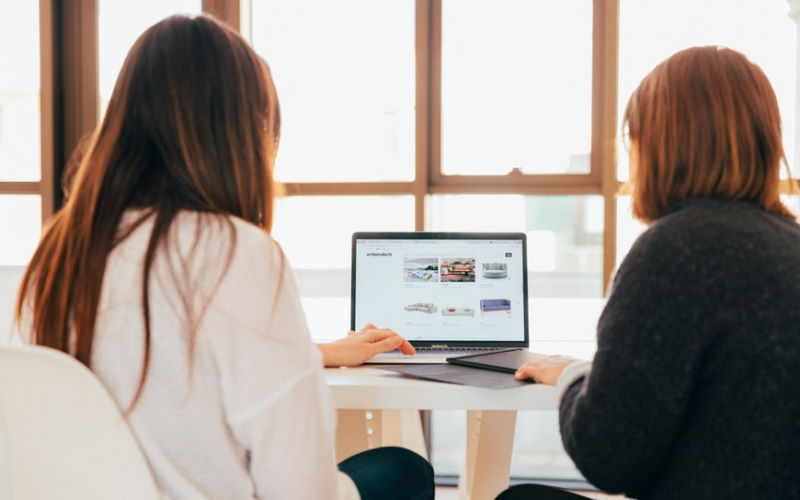 The last few years have brought phenomenal growth for the eCommerce industry. From groceries and medication to electronic appliances – modern consumers turn to online stores to fulfill all their needs.
While that's great news for established eCommerce businesses, new players have a hard time breaking into the market. Whether you're selling sports apparel or home furniture on your online store, expect to face stiff competition.
So, how do you get an edge over your competitors, and grow your eCommerce website? While there's a lot you can do to promote your online store, one of the most crucial steps is to build an SEO-friendly website.
Search engine optimization (SEO) plays a key role in driving qualified organic traffic to your eCommerce site. It skyrockets your online visibility and even helps you build your brand.
SEO and Web Design: Understanding the Connection
Most people associate SEO with blogging and content marketing. Of course, top-notch content is the lifeblood of every successful SEO strategy.
But if you want to attract and retain website visitors, the design and layout of your online store play an equally important role. A well-designed, accessible, and easily navigable website helps engage visitors, thus improving the bounce rate and time-on-site.
If your website isn't visually attractive, even the best piece of content will fail to improve its search engine rankings.
Whether you're working with a web design company or building your own online store, make sure you use the following techniques to create an SEO-friendly eCommerce website:
1. Get Your Hosting Right
The choice of hosting provider plays a key role in determining your website's performance. The last thing you want is to select an unreliable hosting service that's prone to slow speeds and outages.
If you've hired a web design company, they'll help you identify the right hosting provider based on your budget and needs.
Make sure you choose a plan that provides adequate storage for product photos and videos. Also, check whether the hosting plan includes standard security features, such as SSL encryption and DDoS protection.
2. Prioritize Mobile-Friendliness
Did you know that more than 46% of consumers in the US rely on mobile retail apps to research a new product or service? It isn't surprising considering the growing usage of smartphones, tablets, and other mobile devices.
In fact, the global mobile commerce market is expected to grow at a CAGR of 34% between 2021 and 2026. 
Moreover, search engines use mobile-friendliness as a key metric while determining your website's ranking. So, if you're planning to launch an eCommerce website, you have to ensure that it's optimized for mobile devices.
It involves using a responsive theme that scales the dimensions of your website according to the screen size. Use large font sizes and ample white space to ensure that your website is easily scrollable on smaller screens.
Your website's speed also influences its mobile-friendliness. Avoid slowing down your website with unoptimized code and large multimedia files.
Use Google's Mobile-Friendly Test tool to get more actionable insights about improving your website.
3. Focus on Navigation
It shouldn't take visitors more than a couple of clicks to find the right products on your website. If that isn't the case, chances are they'll exit your website without taking any action.
That emphasizes the importance of simplifying your site architecture. Group your products into relevant categories and subcategories to make it easier for customers to browse your website. Use clear and descriptive labels for menus to further simplify navigation.
Also, make sure it doesn't take more than three clicks for visitors to return to the homepage from any other page on your eCommerce site. Add a search bar to your website, and use artificial intelligence-based algorithms to make it easier for customers to find the products they need.
Improving website navigation goes a long way to engage customers and drive conversions. Also, it helps search engine spiders browse your website and index different pages.
4. Optimize Product Pages
Well-written, descriptive, and keyword-rich product descriptions are equally helpful for customers and search engines. Avoid flooding product pages with too many keywords. Instead, craft simple, concise, and easily understandable descriptions that help customers make the right purchase decisions.
While you're at it, don't forget to support your content with high-quality product images. Include a descriptive and optimized alt text for each image. It'll help search engines understand what the product is all about.
In Conclusion
If you want to make a mark in today's fiercely competitive eCommerce landscape, SEO-friendly web design is your biggest ally. From optimizing product descriptions to making your website mobile-friendly – there's a lot you can do to deliver a great user experience to customers and search engine spiders.