Tax planning can be a good reason to consider your privacy protection for important personal information. Data protection and tax planning might be reasons to consider a VPN to make sure your privacy is not under threat. The benefits of protecting your data when using the internet are important to consider. Tax identify theft is being discussed as an issue that is avoidable with smart protection of your personal data.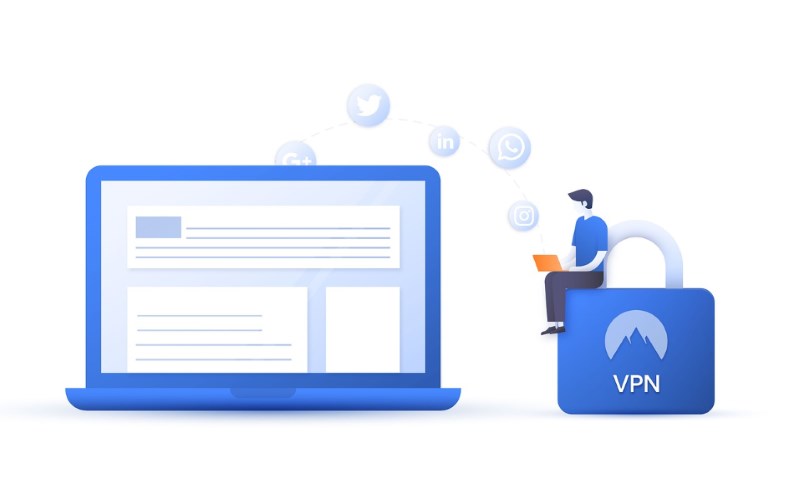 Private Browsing and Protected Data
Knowing more about IP masking can be helpful. Enjoying private browsing allows you to go incognito or private on your browser. Keeping your browsing history private makes sense and you can do this by hiding your Internet Protocol (IP) address. Your private information such as a social security number need to be protected when it comes to using the internet and IP masking can help. VPNs are a good solution to feel better about how your personal data is traveling through a network to reach a destination.
Privacy Threats
When using the internet, what are the privacy risks and how does a person reduce the security risks of their personal data? People utilizing the Internet want to find the best way to protect their online data and reduce the risk of accessing any websites or services. Masking your IP can also help protect your sensitive information when using unprotected public WiFi. Protecting your data is important when connecting to the internet through an Internet Service Provider (ISP). Your best planning with any computers or devices is to use a VPN for data protection and to reduce all privacy threats.
Improved Internet Access
Communication with your internet access may go through a public IP address. This address can tell the service providers, third-parties, and websites where you are located. A VPN is a solution to protect your private data. The exposure of risk can be reduced when the parties are not allowed to obtain any sensitive or personal information. You can also access geo-restricted content by hiding your IP and enjoy unlimited content anywhere.
Reducing The Risk for Online Data
Some information might be visible and be unencrypted when connecting to the internet through an ISP, which is not the privacy a person would want with data such an IP address. Anything monitoring a connection should not know what is happening with online access, and that includes the ISP. Reducing the risk is important to people with online data and personal information. Surfshark VPN is a leader with the best VPN for protecting online data and is proven as a good solution to get the most from the Internet while reducing the risks.
VPN Private Connections
A virtual private network (VPN) routes your IP address through a server somewhere other than where you are located. With a VPN, the connection can be private with scrambled data for better protection of your online data. This is then a private connection that protects your website browsing information and the files being downloaded.
A VPN for Your Best Protection and Efficiencies
The best speeds with web services are important when running a business and communicating with others. There are many reasons to focus on a more optimized computer setup that reduces all risks of privacy threats and protects your data. Speed and better access with the internet are important. A computer that runs efficiently with better speeds is a smart focus when arranging your setup.
Additional Reasons For A VPN
Access of content not available in some countries is another reason for a VPN. The availability and access could be incredible with the world wide web offering new internet services and additional websites being offered across the world. This is constantly being updated with new offerings internationally. The VPN can give you access to these opportunities in addition to better protection for public WiFi access and more affordable shopping choices.
VPN Protection With Network Security
A VPN on the router can protect the entire network with the features and benefits of having a VPN. This reduces the risk of internet access with the public IP displayed being that of the VPN and not a personal device. One of the benefits of a Surfshark VPN on a network level can be the protection of all the devices connected to the internet.
Private Connections With A VPN
A VPN can make sure a secure private connection is created between the provider and the person accessing the internet. A user's information will go back and forth with the private connection and encrypted data. This reduces the risk with your data wrapped in a layer of secure encryption.
Data Security
Reducing the risk of cyber-threats and any unsolicited attention should be a priority. Third-parties such as advertisers should be disallowed from collecting any private information for any marketing reasons. Nothing should violate the privacy of personal data. Data security should be the highest priority for any internet users.
Privacy Online
People accessing the internet would want to reduce all risks and also make sure they can be more private online. Disallowing any monitoring of your internet usage is important and people want a way to feel comfortable using the world wide web. This is where a VPN becomes a smart solution. A VPN is a simple and easy choice to make for privacy online, which should be a priority for anyone accessing the internet.
Personal Data And Internet Access
According to CNBC, child identify theft is an additional consideration with Internet access and data storage. Tax planning season is a reason to get a VPN in place for better protection of your family's personal information. A VPN service can be utilized for personal data protection and a safer way to use the internet.
VPN Security Features
A VPN offers many additional features for internet access. This includes the following benefits for those going online:
Availability with enhanced speeds and internet access protection
Secured files and protection of personal information
Faster access and download speeds
Surf a cleaner web with no ads, trackers, malware, or phishing attempts
Reduced ping times for enhanced Internet access
Unlimited devices with simultaneous usage and security protection
Private Information and Data Management
The improvements with VPNs make establishing and securing a VPN service much easier with the simpler setup process. The VPN on a network level adds an extra layer of security and privacy. This makes sure all traffic is encrypted. The VPN allows a user to have browser privacy, often better access speeds, and improved data protection. These are important considerations with the new year and any tax planning.