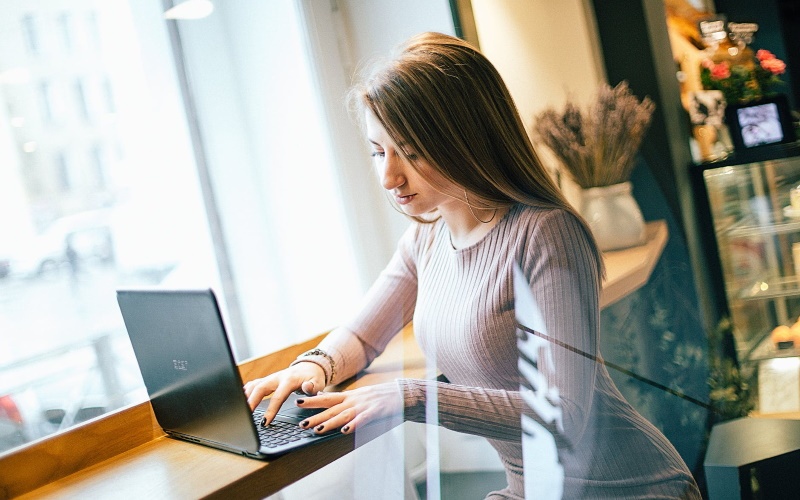 These days, setting up your ecommerce business is fairly straightforward and easy to do — especially when you're using a reliable ecommerce platform.
The challenge that a lot of people aren't aware of, however, is how running the store, getting sales, and scaling the entire process can be insanely tricky.
After all, the venture entails handling loads of tasks, such as orders and deliveries, inquiries, expenses and investments, issues needing fixing, and others.
Managing these aspects manually and solely can even drain your productive hours and resources away.
That is why, whether you're launching your startup or considering to improve your processes, you need to learn early on how you can streamline your ecommerce business.
Here are some ideas to help you do just that:
1. Choose a suitable platform
Among the options of ecommerce platforms available online, you need to choose one that best suits your business needs.
Doing so increases your chances of running your operations more smoothly along the way.
As much as possible, you'd want a platform that offers the essential functionalities. The more built-in applications they have available, the more convenient it can be for you.
For one, your platform must have a secure and straightforward payment gateway system or can integrate with trustworthy programs like PayPal.
In line with that, a suitable platform may also allow you to install an array of helpful plugins for various aspects of your business.
It would also be great if your ecommerce platform can offer a selection of catchy, mobile-ready layout themes and designs, as well as reliable web hosting and customizable domain name.

2. Automate your processes
Many online tools today provide options for you to set tasks to run automatically.
You can schedule in advance the delivery of marketing emails and publications of tweets and other social media posts.
You can also automate your inventory, sales, and payments in your point of sale (POS) system. Cloud-based accounting software can synchronize your invoicing and expenses.
By automating repetitive, manual, and menial tasks, you get plenty of free time and energy for more important matters.
3. Outsource non-core tasks
Running an ecommerce business entails handling several responsibilities.
Monitoring and shipping orders and inventories alone consume truckloads of time and effort. You even have to handle customers' inquiries, ads, social media, and more.
All these can make you lose track of administrative tasks that are equally important in running your operations efficiently.
What you can do is to outsource your non-core activities to reliable managing companies.
For instance, you can delegate your bookkeeping, payroll, customer support, and graphic design needs for social media posts to freelancers.
You can even outsource your data sharing and protection needs to certified IT management companies.
If you're wondering about the reasons to invest in managed IT services and other offshored tasks, one of them is the benefit of spending less on your overheads.
You also get to lighten your workload and focus on growing your ecommerce business.

4. Set up an omnichannel system
Many ecommerce businesses employ an omnichannel strategy to improve their customer interaction across various online and offline contact channels, including your staff.
Implementing this strategy also lets you unify your marketing efforts, information collection, and business operations.
An example of it is a customer who sees your ad on Facebook, clicks on it, and buys the product on Amazon.
When he requests an item exchange, he can go to your retail store, and your salesperson knows the details of the desired transaction.
With an omnichannel system, you can personalize and integrate your buyer's shopping experience. You also make your customer and brand engagement convenient and useful.
5. Employ the right SEO techniques
The right SEO techniques can boost your ecommerce store's organic search ranking over the long run.
For example, you need to keep your content conversion-focused. You have to unpack and use the right keywords through dependable tools.
You also need to mind your backlinks, optimize your images and product pages, include alt tags, and others.
By mastering SEO for your ecommerce site, you can improve your content visibility and watch customers flock to your online store while you work on other aspects of your business.
6. Manage your time and projects.
As discussed earlier, running an ecommerce business involves a plethora of tasks, not to mention opportunities for partnerships or scaling up that you need to plan for and pursue.
Juggling between your current operations and preparations for gradual expansion can be a handful, which is why you would need to learn to manage your time and projects.
You can effectively do that through tools like Trello.

Trello lets you organize your to-do's, deadlines, communication, and collaboration with teams, among others, to ensure seamless completion of assignments.
The tool also lets you integrate other productivity platforms like Evernote, Google Drive, and Dropbox, to enhance your time and project management.
7. Invest in cybersecurity
Investing in your cybersecurity early on lets you operate continuously and grow your business steadily.
After all, data breaches can cause you multiple hours of downtime and lose hundreds of thousands (or millions) of dollars' worth of lost sales and customer data.
That said, you need to implement best security practices and rigid policies to stop cyber threats from exploiting human error and succeeding in permeating your IT networks.
For instance, recognizing hackers' techniques to deceive you into clicking malicious links in emails can help prevent phishing attacks.
Aside from that, expert knowledge, robust tools, and allotting 7 to 10 percent of your budget to cybersecurity can help ensure the safety of your business assets and operations.
8. Monitor your performance
Finally, monitoring your performance lets you see how effective your strategies are and what corrective actions can further streamline your operations and campaigns.
If you're using several platforms, like your ecommerce site, social media pages, accounting, and more, you can use business intelligence tools like Cyfe for comprehensive monitoring of your analytics.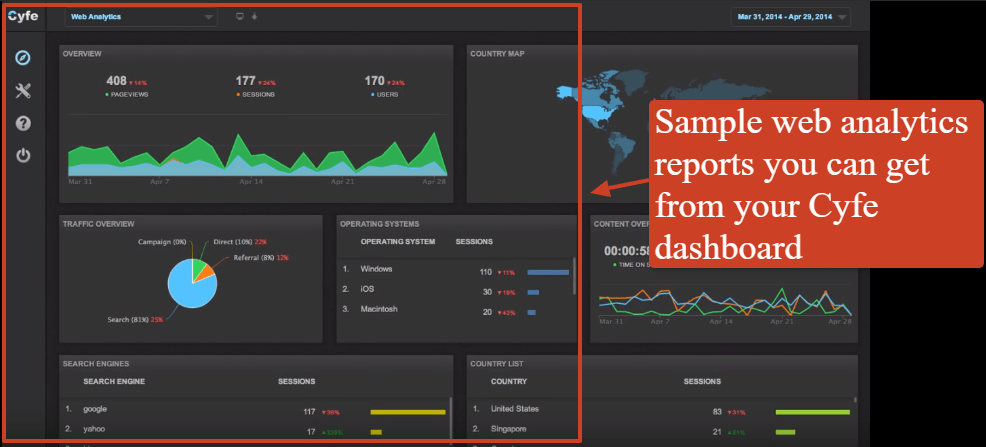 Cyfe centralizes the metrics, dashboards from various platforms, and real-time data securely. It even provides reports on the health of specific aspects and your business in general.
Through tools like this, you can concretely measure your business growth, swiftly present data to colleagues and stakeholders, and make better-informed decisions.
Plus, this can help you come up with specific strategies, like a few tips for effective digital marketing, to help improve your marketing efforts.
Bottomline
Streamlining your tasks and operations is essential if you want to grow your ecommerce store effectively and steadily.
By organizing and prioritizing various aspects of your business, you can also direct your focus and be cost-efficient and effective.
With the right tools and techniques in hand, streamlining your enterprise can yield profitable rewards you may not have reaped otherwise for your business.